Fantasy Baseball Top 300 update
With "Grapefruit" and "Cactus" regaining relevance in our sporting vernacular, the FOXSports.com Fantasy team has updated their Top 300 rankings for the 2012 fantasy baseball season. While minor adjustments have been methodically maintained throughout the winter to reflect hot stove shakeups and transactions, this facelift mirrors the ramifications of significant conceptions that have materialized from the list's conception on January 19.
Since we last visited our rankings, the steroid saga of Ryan Braun has taken an unexpected turn, with the reigning MVP winning his appeal of a 50-game suspension. Full-season availability catapults the Brewer basher from the 99th overall ranked player to a standing in the top 10, coming in at eighth. Braun's production from 2011 would seemingly convey a better placement, but an excess of elements, including the notion that Prince Fielder's exodus leaves a protection void in the Milwaukee lineup that newly-acquired Aramis Ramirez may not fill, has correlated to this settlement. For further enlightenment, check out Ryan Fowler's piece tackling Braun's fantasy employment.
Another unforeseen development has been, well, the lack of development in the recruitment of Roy Oswalt. Reports indicating the Rangers or Cardinals were close to signing the former Astros ace were premature, as Oswalt was not intrigued at the prospect of a relief role in Arlington and found St. Louis' offer financially insulting for an arm of his caliber. (As mentioned on Twitter, I applaud Oswalt for rejecting proposals and continuing to overvalue his worth, as I exercise the same theory in my approach toward dating. In a relate note, Roy and I are still free agents.) Word out of Owalt's camp is the three-time All-Star is prepared to start the year on the sidelines, preferring to sign with a contender at midseason. This account has dropped Oswalt out of the Top 300 for the time being. However, if a franchise hires Oswalt before April, the 11-year vet unquestionably jumps back into our rankings. While some worry that 2011's drop in performance (9-10 record, 3.69 ERA and 1.34 WHIP in 139 innings) and the rising miles on Oswalt's odometer (over 2,150 innings) decreases his value, he remains a viable option in most mixed leagues.
Oakland fans received an early Valentine's Day gift when Cuban defector and five-tool prospect Yoenis Cespedes signed with the ball club in mid-February. Cespedes, who has been putting on a clinic in early BP sessions with an array of line drives and long shots, hit .458 with two homers in six games during the 2009 Baseball World Classic. Playing in cavernous O.co Coliseum won't help his cause, and the A's lineup doesn't exactly instill fear in opponents, but Cespedes should be a solid resource of homers, runs and OBP, and at his current rank at No. 215, could be a fantasy steal.
Other notable amendments include the bump in value for Miguel Cabrera thanks to his eligibility at third, Brett Myers' raised importance in reference to his transition from starter to a relief role and a slight downgrade in heralded talent Mike Trout after Angels manager Mike Scioscia indicated the outfielder would likely begin the 2012 campaign in the minors. Click on the links below to check out the Top 300 list, as well as position-by-position rankings.
Top 300 Rankings | Position Rankings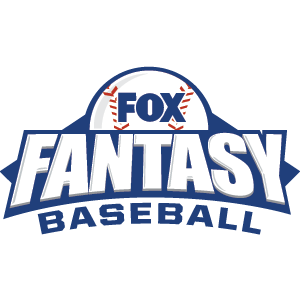 FOX Fantasy Baseball
Join or Create a Free League
Play Now!