Kimbrel, Axford pace fantasy closers
Note: Updated March 29
In every fantasy draft, there's going to be a run on closers. Most of the league will wait and stock up on hitters and power pitchers before diving into the position. A few bold owners will step out from the pack and select the top options on the board. The ageless Mariano Rivera remains a hero in the fantasy realm and reminds us of the greatness of the Metallica "Black Album" with every entrance.
This spring, two of the top closing options for fantasy owners were lost to injuries. The Royals and Reds seek to determine replacements for Joakim Soria and Ryan Madson.
Myriad other squads are breaking in new options, forcing us to pile up notes on setup men across the league as potential save vultures. It normally takes a while to get the closer carousel up and running, but the ride is up and operating like it's the peak of tourist season.
I humbly submit my updated closer rankings for the 2012 Major League Baseball season.
1. Craig Kimbrel, ATL:
2011 Stats: 2.10 ERA, 1.04 WHIP, 127 K, 46 Saves
Analysis: Kimbrel produced fantastic results in his 21-game introduction to Atlanta in 2010. He converted 46 of his 54 opportunities, though he did fail to convert three of his final six opportunities. Kimbrel struck out four batters per walk issued and allowed just 5.6 hits per nine innings.
2. John Axford, MIL: 2011 Stats: 1.95 ERA, 1.14 WHIP, 86 K, 46 Saves
Analysis: Axford imploded in his first appearance against the Reds last season. He then allowed only 12 earned runs in his final 73 innings pitched (1.48 ERA). Axford also only failed to convert one of his final 47 save opportunities.
In two full seasons with the Brewers, Axford has converted 70 of 75 save opportunities while averaging 3.11 strikeouts per walk issued. He's in a fine spot behind the Milwaukee rotation and obviously benefits from the decision concerning Ryan Braun.
3. Mariano Rivera, NYY:
2011 Stats: 1.91 ERA, 0.90 WHIP, 60 K, 44 Saves
Analysis: The annual "when will Mariano Rivera retire?" watch has begun already. The 42-year old future Hall of Famer posted another fantastic season for the Yankees in 2011, though most critics are pointing to his five blown saves as a sign of him slowing down (his second straight season with five blown saves). Rivera still converted 44-of-49 opportunities while turning in his fourth consecutive season with a sub-2.00 ERA and sub-1.00 WHIP. He also struck out one batter per inning pitched. I'm not ready to close the book on him yet.
4. Jonathan Papelbon, PHI:
2011 Stats: 2.94 ERA, 0.93 WHIP, 87 K, 31 Saves
Analysis: Papelbon posted a tremendous final season for the Red Sox before departing for the Phillies. He pitched to his lowest WHIP since 2007 and exhibited impeccable control with 87 strikeouts against 10 walks.
Papelbon takes to the hill behind the formidable Philadelphia rotation for 2012 and a more forgiving NL East. He'll certainly have the opportunity to extend his streak of 30-save seasons to seven. Papelbon's move between leagues should also yield positive results for his ERA and WHIP numbers.
5. Brian Wilson, SF:
2011 Stats: 3.11 ERA, 1.47 WHIP, 54 K, 36 Saves
Analysis: Wilson is reportedly on schedule for opening day after missing time in 2011 because of an elbow injury. He still struck out one batter per inning, but his hit and walk rates climbed (his WHIP increased by 0.29). Still, Wilson successfully converted 36-of-41 save opportunities, his fourth consecutive season with at least 36 saves.
The Giants possess one of the best rotations in the game. If he's healthy, Wilson will see ample opportunities to close things out. If he suffers a recurrence of his elbow issues or falters, setup man Sergio Romo is waiting in the wings.
6. Drew Storen, WAS:
2011 Stats: 2.75 ERA, 1.02 WHIP, 74 K, 43 Saves
Analysis: The Nationals received a quick payoff from their 2009 first-round draft pick, and grateful fantasy owners celebrated his breakthrough performance. Storen converted 43-of-48 save opportunities while striking out 3.7 batters per walk issued. He also reduced his walk rate, thereby lowering his WHIP to 1.02.
Storen should see a comparable number of opportunities with Zimmermann and Strasburg dominating the top of the rotation.
7. Heath Bell, MIA:
2011 Stats: 2.44 ERA, 1.15 WHIP, 51 K, 43 Saves
Analysis: Bell posted three consecutive 40-save seasons after taking over the role in 2009. He shifts coasts and takes the ball for Ozzie Guillen and the retooled Marlins in 2012.
The most glaring issue in Bell's 2011 stat line was the sharp reduction in his strikeout rate. He struck out 11 batters per nine innings in 2010, but fanned just 8.7 batters per nine innings in 2011. That increased contact rate is moderately troubling as he shifts away from the expansive Petco Park outfield.
8. Joel Hanrahan, PIT:
2011 Stats: 1.83 ERA, 1.05 WHIP, 61 K, 40 Saves
Analysis: Hanrahan dominated in his first full season as the closer in Pittsburgh. He converted 40-of-44 save opportunities and posted his second sub-2.00 ERA in the past three years. More importantly, Hanrahan reduced his walk rate and surrendered a single home run in 68 2/3 innings pitched. Those factors helped to offset the dramatic decrease in his strikeout rate (8.0, down from 12.9) and he kept the ball down.
I anticipate a regression in his ERA and WHIP numbers if that contact rate holds (he pitched to a 3.62 ERA in 2010). You're still operating from a fantastic base.
9. Jose Valverde, DET:
2011 Stats: 2.24 ERA, 1.19 WHIP, 69 K, 49 Saves
Analysis: Valverde turned in a perfect 2011 season for the Tigers, successfully converting each of his 49 save opportunities. He struck out more than two batters per walk issued and nearly one batter per inning pitched. Still, it needs to be noted that Valverde's strikeout rate has actually dipped in five consecutive seasons and his walk rate continues to elevate your heart rate.
I had my reservations because of these issues coming into 2011, but Valverde closed the door each and every time. He also pitched to a sub-1.20 WHIP for the fifth consecutive season and earned his third season with at least 44 saves in the past five years. Valverde accomplished that feat with three different teams.
Given his history and the receding strikeout rate, I expect to see a moderate regression in his ERA and WHIP numbers. He'll be handed ample save opportunities pitching behind this rotation, and Joaquin Benoit remains in place to bridge the gap to the ninth inning.
10. J.J. Putz, ARI:
2011 Stats: 2.17 ERA, 0.91 WHIP, 61 K, 45 Saves
Analysis: The well-traveled and oft-injured veteran reliever parlayed a strong season as a setup man in Chicago into a full-time closing job for the Diamondbacks. He converted 45-of-49 save opportunities (his third season with at least 36 saves) and struck out five batters per walk issued.
He's struck out an average of 9.3 batters per nine innings during his career and 3.2 batters per walk issued.
11. Jason Motte, STL:
2011 Stats: 2.25 ERA, 0.96 WHIP, 63 K, 9 Saves
Analysis: Motte dominated in the setup role for the past two seasons and will assume the closer role for 2012. He vultured five wins last season and successfully converted nine of his 13 save opportunities, including all five of his September chances. Motte also struck out nearly four batters per walk issued.
Motte routinely overpowers hitters, as evidenced by his smallish hit rate (7.3 hits allowed per nine IP). We've been waiting for him to take his high strikeout rate to this role for years. He'll deliver big numbers behind the St. Louis rotation.
12. Jordan Walden, LAA:
2011 Stats: 2.98 ERA, 1.24 WHIP, 67 K, 32 Saves
Analysis: Walden produced strong peripheral numbers for fantasy owners last season, but he also struggled at times with spotting his pitches and failed to convert 10 of his 42 save opportunities. There's a lot to like about the 25-year old second-year closer, as he struck out 10 batters per nine innings in 2011 and pitches behind one of the best rotations in the game. He will need to improve to on his hefty walk rate of 3.9 per nine innings pitched.
13. Rafael Betancourt, COL:
2011 Stats: 2.89 ERA, 0.87 WHIP, 73 K, 8 Saves
Analysis: The longtime setup man gets his shot at the full-time closer role in Colorado following the departure of Huston Street. Since joining the Rockies in 2009, Betancourt has produced a nice, round 3.00 ERA while striking out 11.46 batters per nine innings. His control has been impeccable during his major league career, and his rate of 9.1 strikeouts per walk as a member of the Rockies certainly contributed to his success.
14. Sergio Santos, TOR:
2011 Stats: 3.55 ERA, 1.11 WHIP, 92 K, 30 Saves
Analysis: Santos assumed the closing role for Ozzie Guillen's floundering White Sox in 2011. His strikeout rate exploded from his 2010 introduction to Major League Baseball and he drastically reduced his hit rate. So, though his ERA increased by 0.59 runs, Santos reduced his WHIP by 0.42.
Santos' shift to Toronto and a change in competition in the AL East (every offense ranked in the upper-half of Major League Baseball in terms of runs scored) stand as possible impediments for a repeat of his 2011 success. I love the skill set, but there is potential for downside movement.
15. Carlos Marmol, CHC:
2011 Stats: 4.01 ERA, 1.38 WHIP, 99 K, 34 Saves
Analysis: Some Chicago fans and pundits wished that Theo Epstein would have found a trade partner for Marmol this offseason. He possesses magnificent strikeout punch (12 per nine IP), but Marmol experienced an increased in his hit rate from years past and continued to walk batters at an alarming rate. His walk rate of 5.84 per nine innings was actually an improvement over his 2010 rate (6.02), which was an improvement on his 2009 rate (7.9). Free passes in Wrigley Field portend to disastrous results, and Marmol failed in 10 of his 44 save opportunities.
Unless the Cubs decide to dump him, Marmol will be the closer for the 2012 campaign. You'll see a big-time strikeout total, but you're going to sweat out his save chances. Kerry Wood warrants a look-see as a handcuff option in deeper leagues.
16. Andrew Bailey, BOS:
2011 Stats: 3.24 ERA, 1.10 WHIP, 41 K, 24 Saves
Analysis: Bailey has the tools to be a dominant closing option and cruise into the top 10. He converted 24-of-26 save opportunities in 2011 and improved his strikeout rate. His hit rate increased as well, thereby producing a 1.77-run increase in his ERA.
The 27-year old righty still owns a fantastic 2.07 career ERA with an equally dominant 0.95 WHIP. The numbers pop off of the page, but Bailey's injury history has been well-chronicled and makes you take pause.
17. Sean Marshall, CIN:
2011 Stats: 6 Wins, 2.26 ERA, 1.10 WHIP, 79 K, 5 Saves
Analyis: Marshall inherits a portion of the closer role in the wake of Ryan Madson's season-ending injury. He'd quietly put together two straight fantastic seasons for the Chicago bullpen before joining Cincinnati this offseason. Marshall pitched to sub-2.70 ERAs in back-to-back years with a fantastic strikeout-to-walk ratio (4.02:1).
18. Huston Street, SD:
2011 Stats: 3.86 ERA, 1.22 WHIP, 55 K, 29 Saves
Analysis: Street leaves the hitter-friendly confines of Coors Field for the glorious pitching surroundings of Petco Park. A brief look at his 2011 split stats says it all. Street pitched to a bloated 5.59 home ERA last season. He achieved a fantastic 2.15 ERA in 30 road appearances.
Street has allowed zero earned runs in 11 1/3 career innings pitched at Petco Park with 17 strikeouts against three walks. He has tremendous control, having struck out 3.97 batters per walk issued in his career (2.29 walks per nine IP). Street will find success where flyballs go to die.
19. Brandon League, SEA:
2011 Stats: 2.79 ERA, 1.08 WHIP, 45 K, 37 Saves
Analysis: League was one of the few bright spots in the 67-win season achieved by the Mariners in 2011. He converted 37-of-42 save opportunities while producing his best ERA output since 2008 and his best WHIP since 2006. League struck out 2.73 batters per walk issued in his second season with the Mariners.
The Mariners may not rack up a ton of victories, but League stands as proof that you can find save opportunities anywhere.
20. Joe Nathan, TEX:
2011 Stats: 4.84 ERA, 1.16 WHIP, 43 K, 14 Saves
Analysis: After missing the entire 2010 season, Nathan returned to action and appeared in 48 games for the Twins last year. He converted 14-of-17 save opportunities and struck out three batters per walk issued. Nathan posted an uneven season overall, but his dominant month of July (he converted five of his six save opportunities and pitched to a 0.79 ERA) stood out.
The change in ballparks to Arlington certainly doesn't help. If he keeps the ball up and struggles early, he'll be chased from the closer role. Owners in deeper leagues might consider handcuffing Mike Adams to the selection of Nathan.
21. Grant Balfour, OAK:
2011 Stats: 2.47 ERA, 1.03 WHIP, 59 K, 2 Saves
Analysis: Balfour assumed the closing role following the departure of Andrew Bailey. He excelled in the setup role during the past two years between Tampa Bay and Oakland. Balfour pitched to a composite 2.38 ERA in these campaigns with 3.1 strikeouts per walk. He also allowed just 6.7 hits per nine innings. Balfour will yield tremendous peripheral numbers for the A's, and owners won't have to overpay for saves.
22. Matt Thornton, CWS:
2011 Stats: 3.32 ERA, 1.36 WHIP, 63 K, 3 Saves
Analysis: The longtime setup man gets another shot at the closer following the trade that sent Sergio Santos to Toronto and the expected shift of Chris Sale from the bullpen to the rotation. Thornton's hit rate soared in 2011 and he experienced a moderate dip in his strikeout rate. As a result, his ERA climbed by two-thirds of a run.
Thornton had pitched to a sub-3.00 ERA with a sub-1.1 WHIP in three consecutive seasons prior to last year's regression. He's potentially a bargain for fantasy owners if the formerly reliable Chicago hitters and starting pitchers return to the pre-2011 form. However, there's also the possibility that new manager Robin Ventura slides him back to the setup role if he struggles out of the gate.
23. Kyle Farnsworth, TB:
2011 Stats: 2.18 ERA, 0.99 WHIP, 51 K, 25 Saves
Analysis: Farnsworth started his career as a starter for the Cubs and then spent a decade in the bullpen before becoming a full-time closer in Tampa for the first time last year. He pitched to a fantastic 2.18 ERA while striking out 4.3 batters per walk issued.
Fans and fantasy owners waited for Farnsworth to implode last season. His career strikeout rate is impressive (one per inning pitched), but his ERA and WHIP numbers are daunting (4.25 ERA and 1.36 WHIP). The potential for great things is there behind the Tampa rotation, but approach with caution.
24. Kenley Jansen, LAD:
2011 Stats: 2.85 ERA, 1.04 WHIP, 96 K, 5 Saves
Analysis: Jansen, a former catcher, has the strikeout punch to assume the role should Guerra falter. Jansen struck out 96 batters in 53 2/3 innings last season (that's not a misprint), and opponents hit a combined .159 against him. That strikeout punch and strong peripherals make him a welcome addition to the back-end of a fantasy pitching staff. He begins the season in a setup role, but his high strikeout rate could have Don Mattingly considered a swap with Guerra.
25. Addison Reed, CWS:
2011 Stats: 3.68 ERA, 1.50 WHIP, 12 K
Analysis: Reed blew through several levels of the Chicago organization last season. He appeared in 43 games, generating a ridiculous 1.26 ERA while striking out 7.9 batters per walk issued. Talk about domination!
Reed then appeared in six games for the White Sox at the end of the season, producing 12 strikeouts against one walk in his 7 1/3 innings of work. The 6-foot-4 righty out of San Diego State is one of several candidates for the closer job in Chicago. He may split opportunities with Matt Thornton (above) and Jesse Crain out of the gate, but he most certainly has closer potential.
26. Frank Francisco, NYM:
2011 Stats: 3.55 ERA, 1.32 WHIP, 53 K, 17 Saves
Analysis: The Mets signed Francisco to a two-year contract this offseason to assume the closer role. He converted 17-of-21 opportunities in 2011 for the Blue Jays and struck out 53 batters in 50 2/3 innings pitched (three strikeouts per walk).
Francisco should produce solid contributions to those categories, particularly if Johan Santana returns to form and the young hurlers continue their maturation. However, he's also likely to produce mediocre returns in the ERA and WHIP categories (3.72 and 1.29 career marks, respectively).
27. Jonathan Broxton, KC:
2011 Stats: 5.68 ERA, 1.89 WHIP, 10 K, 7 Saves (12.2 IP)
Analysis: The former top-tier closer in Los Angeles missed the bulk of the 2011 season because of an elbow injury. He's now vying with Greg Holland (see below) for the open closer role following Joakim Soria's season-ending injury. Broxton has been effective this spring with a 1.50 ERA and seven strikeouts in six innings pitched. Handcuff Holland if you travel down this road.
28. Chris Perez, CLE:
2011 Stats: 3.32 ERA, 1.21 WHIP, 39 K, 36 Saves
Analysis: Perez's strikeout rate dipped markedly from his 2010 output last season, but he still converted 36-of-40 save opportunities. He posted an anemic rate of 5.43 strikeouts per nine innings and logged just 1.5 strikeouts per walk.
Perez did allow fewer than seven hits per nine innings pitched. However, pitching to contact came with a price in 2011 and his ERA increased 1.5 runs. Remember, he'd pitched to an ERA over 4.00 in back-to-back years prior to his 2010 breakthrough.
29. Javy Guerra, LAD:
2011 Stats: 2.31 ERA, 1.18 WHIP, 38 K, 21 Saves
Analysis: Guerra was thrust into the closer role as a rookie in 2011 and performed brilliantly. He converted 21-of-23 save opportunities and struck out two batters per walk. However, it should be noted that his contact rate was higher than your ideal closer mark (he struck out 7.3 batters per nine IP). That factor could come back to haunt him in 2012, but the ballparks of the NL West (except Colorado) are forgiving.
30. Greg Holland, KC:
2011 Stats: 5 Wins, 1.80 ERA, 0.93 WHIP, 74 K, 4 Saves
Analysis: The Royals were dealt a huge blow when closer Joakim Soria, a top-10 option at the position, Two pitchers are vying for the role, former elite closer Jonathan Broxton (reviewed above) and Holland, who dominated in middle relief last season. He appeared in 46 games, generating a sub-2.00 ERA while churning through batters with nearly four strikeouts per walk issued. I suspect that Broxton gets the first shot at the job, but Holland certainly has the strikeout punch to dominate the role.
31. Jim Johnson, BAL:
2011 Stats: 2.67 ERA, 1.11 WHIP, 58 K, 9 Saves
Analysis: Johnson is considered the leader in the competition for the closer role as camp option. Kevin Gregg owned the role for a good chunk of the 2011 season, but he failed to convert seven of his 29 save opportunities and pitched to bloated ERA and WHIP rates.
Johnson pitched effectively last season, generating a strong 2.67 ERA in 69 appearances with 2.8 strikeouts per walk issued. However, he does pitch to contact (5.7 strikeouts per nine IP) a bit too much for your liking in the AL East.
32. Matt Capps, MIN:
2011 Stats: 4.25 ERA, 1.20 WHIP, 34 K, 15 Saves
Analysis: Capps returns to the closer role following a difficult 2011 campaign. He converted only 15 of his 24 save opportunities and absorbed seven losses. In short, Capps struggled with location and kept the ball up in the zone, much like he did during the 2009 season in Pittsburgh. The increased home run rate caused his ERA to rise to a bloated 5.80 mark in 2009 and 4.25 last year.
Capps doesn't have prototypical closer "stuff," as he owns a middling career strikeout rate of 6.6 batters per nine innings. However, if he keeps the ball down, he can be effective (he's pitched to an ERA of 3.02 or lower in three of the past five seasons). At present, there's not an obvious second chair to vie for his job.
Top 300 Rankings | Position Rankings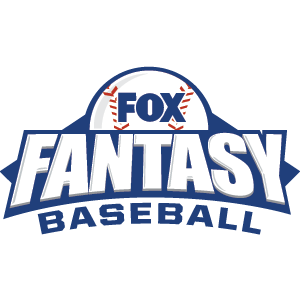 FOX Fantasy Baseball
Join or Create a Free League
Play Now!