Miggy and Pujols lead first basemen
Updated (3/30)
Having lived in the Los Angeles area for the past several years,
I'm used to the springtime being reserved for the Los Angeles
Lakers' playoff run. Talk about the Dodgers has been
relegated to the back pages and rumor, conjecture and speculation
about team ownership. The Angels quietly went along winning, but
there wasn't much of a buzz about this squad.
The Lakers have had some issues in the post-Phil Jackson era,
thereby opening the door for baseball to take center stage again.
The sale of the Dodgers to a group that included Magic Johnson
certainly doesn't hurt matters. And, of course, the addition
of Albert Pujols puts the Angels among the top contenders for a
World Series run.
I humbly submit my updated first base rankings for the 2012
Major League Baseball campaign. Albert Pujols remains a fantasy
behemoth, without a doubt, but he's only second here.
1. Miguel Cabrera, DET
2011 Stats: .344, 30 HR, 105 RBI, 111 Runs, 2 SB
Analysis:  I'm leaving Cabrera at the top spot.
I'm certainly aware of the facial injury sustained during
spring training, but Cabrera expects to be ready to mash coming
opening day.
As for the rest of his resume, what else do I need to say? In
eight complete MLB seasons, Cabrera has averaged 33 home runs and
115 RBI while posting a composite .320 batting average. Those gaudy
totals include four seasons of play in the spacious confines of Sun
Life Stadium.
Cabrera has averaged 76 extra-base hits in his past three
seasons as a member of the Tigers. Oh, he also welcomes Prince
Fielder to the mix for 2012.
* As a bonus, Cabrera will reestablish third base eligibility in
the month of April.
2. Albert Pujols, LAA
2011 Stats: .299, 37 HR, 99 RBI, 105 Runs, 9 SB
Analysis: Say it simply. Pujols is a beast. In 2012, he
will begin to write the second chapter of his Hall of Fame book.
The first chapter puts Pujols among the game's all-time
heroes. In 11 years with the Cardinals, Pujols averaged 40 home
runs with 120 RBI and a major league-best .328 batting average.
Will there be an adjustment period for Pujols in Los Angeles? I
am not concerned about him experiencing a significant decline in
his power numbers. However, I would be remiss if I failed to
acknowledge that his batting average has dropped in three
consecutive seasons. Frequent road trips to Oakland and Seattle
certainly won't help the cause.
3. Joey Votto, CIN
2011 Stats: .309, 29 HR, 103 RBI, 101 Runs, 8 SB
Analysis: Votto continued his assault on NL pitching in
2011. He batted .309 with 29 home runs and posted his second
straight 100-RBI season. Votto is an extra-base hit machine, having
averaged 67.5 extra-base hits in his four full major league
seasons.
Interestingly, Votto's career batting average and power
numbers are actually higher away from Great American Ballpark. His
career batting average is 33 points higher on the road, and
he's logged 25 more extra-base hits (seven fewer home runs)
in 55 more at-bats. At 28 years old, he's just entered his
prime.
4. Adrian Gonzalez, BOS
2011 Stats: .338, 27 HR, 117 RBI, 108 Runs, 1 SB
Analysis:  Gonzalez escaped the deep power alleys of
Petco Park for Fenway in 2011, and fantasy owners celebrated the
overall results. Some will note that he hit four fewer home runs
than he did in 2010 as a member of the Padres with 27, his lowest
total since becoming an everyday player in 2006. Look at the bigger
picture.
He crushed his previous career-best batting average with a
.338 mark while slamming 75 extra-base hits. Gonzalez scored a
career-high 108 runs and fell just short of his previous RBI high
with 117.
Year two of his Boston tenure will be positively terrifying for
pitchers if the core of the Red Sox lineup stays healthy.
5. Prince Fielder, DET
2011 Stats: .299, 38 HR, 120 RBI, 95 Runs, 1 SB
Analysis: "If heaven ain't a lot like Detroit,
I don't wanna go." – Kid Rock
Fielder explored free agency and took what seemed to be an
eternity to finally decide on taking over the city where his father
loomed large some 15 years ago. Are you fearful or a downturn in
production now that Fielder won't be teamed with Ryan Braun
anymore? Fret not, as I hear that Cabrera kid might be pretty
good.
Fielder's batting average fluctuated during his six-year
run of destruction for the Brewers. His .299 mark of 2011
established a new career best. Still, he's just now entering
his prime and will feast on AL Central pitching alongside Cabrera.
I don't care what his numbers look like at the back end of
the deal right now. In 2012, Fielder will be a monster.
6. Paul Konerko, CWS
2011 Stats: .300, 31 HR, 105 RBI, 69 Runs, 1 SB
Analysis: All of the would-be power in the White Sox
lineup was sapped last season. Whatever evil befell the bats of
Dunn, Rios and the other sluggers, Konerko obviously had immunity.
Konerko posted the seventh 30-home run season of his career and
eighth season with at least 97 RBI.
Most importantly, Konerko posted his second consecutive .300
season (.312 in 2010) and has remained remarkably durable.
He's appeared in at least 137 games in 12 of his 13 seasons
in Chicago. Look for bounce-back seasons from Dunn and Rios with
the steady bat of Konerko leading the way.
7. Carlos Santana, CLE
2011 Stats: .239, 27 HR, 79 RBI, 84 Runs, 5 SB
Analysis:  Fantasy owners so loved the sneak preview
that they received from Santana in 2010 that the hype machine
kicked into full gear during spring training for the 2011 season.
The 25-year old backstop responded with a power-packed first full
season, finishing second in home runs and fourth in RBI among
catchers.
Nearly half of Santana's hits in 2011 went for extra
bases, and he did show an advanced batting eye with his 97 walks.
He owned a .315 BABIP, and we can reasonably expect his strikeout
total to dip in his second complete major league season (he struck
out once per five at-bats in Triple-A).
8. Eric Hosmer, KC
2011 Stats: .293, 19 HR, 78 RBI, 66 Runs, 11 SB
Analysis:  Fantasy owners anxiously awaited the
arrival of Hosmer from the minor leagues at the start of the 2011
season. They were not disappointed with the results following
Hosmer's debut in May. He contributed strong numbers to all
five standard fantasy categories.
I hang a star on his 11 stolen bases in 16 attempts. Hosmer will
match the power production of many other prominent first base
options. Discount his strong September performance against call-ups
and teams fading toward the close of the season when he batted .349
with five home runs and 19 RBI. Hosmer batted .278 with 14 home
runs, 20 doubles and 59 RBI in his first 103 games.
Did I mention that the 6-foot-4 behemoth from the left side of
the plate is only 22 years old?
9. Mark Teixeira, NYY
2011 Stats: .248, 39 HR, 111 RBI, 90 Runs, 4 SB
Analysis: Teixeira posted his eighth consecutive 30-home
run season for the Yankees in 2011, his fourth consecutive season
with at least 33 home runs. He also logged at least 105 RBI in each
of those seasons.
Teixeira's power contribution to fantasy lineups
shan't be questioned in the always-loaded, though aging, New
York lineup. I am moderately concerned about the dramatic downturn
in his batting average in the past two years. Teixeira possesses a
strong .281 career batting average. He batted .256 and .248 in the
past two seasons, respectively.
10. Michael Morse, WAS
2011 Stats: .303, 31 HR, 95 RBI, 73 Runs, 2 SB
Analysis: Morse was on the radar with a
"sleeper" tag following his strong performance as a
part-time contributor to Washington in 2010. He produced 29
extra-base hits in 266 at-bats with 41 RBI and a strong .289
batting average.
Nobody could have expected the former Seattle prospect to
experience a true breakthrough campaign at 29 years old.
That's exactly what Morse produced in 2011. He slammed 67
extra-base hits, including 31 home runs, and drove in 95 runs. He
obliterated opposing pitching despite missing his tag team partner,
Ryan Zimmerman, for much of the season (Zimmerman was limited to
101 games).
11. Freddie Freeman, ATL
2011 Stats: .282, 21 HR, 76 RBI, 67 Runs, 4 SB
Analysis: Freeman's arrival was trumpeted as the
catalyst to propel slugger Jason Heyward to greater heights. In
2011, Freeman outperformed Heyward and ranked as one of the best
value players in fantasy baseball.
Freeman owned right-hand pitching as a 22-year old. He batted
.299 with 38 of his 53 extra-base hits and 54 of his 76 RBI. Take
into account that Freeman also batted a dismal .217 in his first 28
games before figuring it out. Look for the bounce-back from Heyward
and a boost to Freeman's RBI count.
12. Mike Napoli, TEX
2011 Stats: .320, 30 HR, 75 RBI, 72 Runs, 4 SB
Analysis: Despite sustaining a strained oblique that
sidelined him for a good, long stretch of the early summer (he
appeared in only 113 games), Napoli still posted new career marks
in home runs, RBI, runs scored and batting average as a member of
the Rangers. No longer mired in a platoon situation as he was for
much of his tenure in Los Angeles, Napoli was free to mash in a
loaded lineup and fantastic hitting backdrop.
The .320 batting average he earned in 2011 was 69 points higher
than his career mark entering the season. Once he cleared the
oblique issue, Napoli went on a prolonged tear, producing a
ridiculous .383 batting average after the All-Star Game. His
strikeout rate dropped in tandem with an improved walk rate. I
shan't anticipate a repeat of that level of play in the
batting average column, but Napoli should settle into the .270-.280
range with his standard power output (20 or more home runs in four
consecutive seasons).
13. Paul Goldschmidt, ARI
2011 Stats: .250, 8 HR, 26 RBI, 28 Runs, 4 SB
Analysis:  Goldschmidt decimated Double-A pitching
for the Mobile BayBears before getting his much-anticipated call to
Arizona. He produced 54 extra-base hits, including 30 home runs,
with 94 RBI in 366 at-bats.
The name of the game is power for Goldschmidt. He slammed 18
extra-base hits with 26 RBI in his 156 at-bats with the
Diamondbacks. Of course, Goldschmidt will need to cut down on his
scary strikeout rate to maximize his potential. I can't bank
on him posting a ridiculous .378 BABIP.
14. Lance Berkman, STL:
2011 Stats: .301, 31 HR, 94 RBI, 90 Runs, 2 SB
Analysis:  We had heard the "R" word
(retirement) concerning Berkman following a difficult 2010 season
and persistent knee issue. Nobody could have seen this career
revitalization occurring in St. Louis.
He produced his best overall season since 2008 and appeared in
145 games. The departure of Albert Pujols allows Berkman to move to
first base full-time, which should put less strain on his legs.
15. Michael Young, TEX
2011 Stats: .338, 11 HR, 106 RBI, 88 Runs, 6 SB
Analysis:  Following a three-year downturn in his hit
rate, the former AL batting champ was back on his game in 2011.
Young produced the sixth 200-hit season of his career and
established new career highs in batting average (.338) and RBI
(106). The increased batting average was accompanied by a reduction
in his home run rate (he'd hit 22 and 21 home runs in the
previous two seasons, respectively), but Young continued to lace
balls into the gap (41 doubles).
Young owns a career .304 batting average and has hit .284 or
better in every season since 2002. In this lineup, Young remains a
strong three-category performer (BA, runs and RBI) with the
potential to boost his home run total.
* The versatile performer also appeared at every infield
position last season. Young has positional eligibility at first
base, second base and third base.
16. Mark Trumbo, LAA
2011 Stats: .254, 29 HR, 87 RBI, 65 Runs, 9 SB
Analysis: First, it should be noted that Trumbo has been
cleared to resume baseball work and will be ready for opening day
after sustaining a foot injury in his huge rookie season.
That's great news for owners anticipating a huge follow-up
effort from Trumbo in the heart of the Los Angeles lineup alongside
new arrival Albert Pujols.
Trumbo posted a strong .327 BABIP with 61 extra-base hits (31
doubles) as a rookie, offering a bonus of nine stolen bases.
He'll certainly have ample RBI opportunities with Pujols
hitting ahead of him.
17. Kevin Youkilis, BOS:
2011 Stats: .258, 17 HR, 80 RBI, 68 Runs, 3 SB
Analysis: Youkilis' power production is still there
on an at-bat basis, but he's missed 102 games in the past two
seasons. In 2011, Youkilis required surgery to repair a sports
hernia and played through pain in his hip.
I'm most curious about the disparate home-road splits from
2011. Youkilis hit at a .320 clip in his 63 home games with 36
extra-base hits. He struggled to a dismal .191 batting average in
209 road at-bats. I'll chalk those road struggles up to
injury and discomfort on the road with expectations that a full
offseason of rehab will get him back to form.
18. Pablo Sandoval, SF:
2011 Stats: .315, 23 HR, 70 RBI, 55 Runs, 2 SB
Analysis: Sandoval missed significant time in 2011 because
of a wrist injury, but still absolutely obliterated the weak output
he put forth in 2010. He generated 52 extra-base hits in his 426
at-bats with 70 RBI, translating his high doubles count into home
runs. Sandoval's batting average improved 47 points over his
2010 struggles.
He's a good contact hitter, though an improvement of his
walk rate would certainly be welcome. Sandoval was in "the
best shape of his life" coming into camp last year and
performed brilliantly. I suspect that we see numbers in line with
his 2009 and 2011 output.
19. Billy Butler, KC:
2011 Stats: .291, 19 HR, 95 RBI, 74 Runs, 2 SB
Analysis:  I love the Kansas City lineup. I may not
be the first to say it. Then again, I probably do rank among the
first to do so.
Butler is now one of the veteran leaders at the ripe old age of
25. He's been a consistent contributor to fantasy lineups for
the past three years and is just now entering his power prime.
Butler has averaged 18.3 home runs, 46.7 doubles and 88.7 RBI in
the past three seasons with a composite .303 batting average. The
added protection in the Kansas City lineup portends to bigger power
numbers from Butler in 2012.
20. Adam Dunn, CWS
2011 Stats: .159, 11 HR, 42 RBI, 36 Runs
Analysis: If you were to call the 2011 season
"lost" for Dunn, you would be greatly understating the
matter. His strikeout rate was the only portion of his game to
accompany him to Chicago in his first season (177 strikeouts in 415
at-bats). Dunn was limited to 27 extra-base hits with 42 RBI.
I'm anticipating a bounce-back season from Dunn in
post-Guillen Chicago. He's changed his offseason strategy,
spending ample time in the batting cage while working out more than
he had in the past. Robin Ventura will reportedly work Dunn some at
first base and the outfield to keep him "in" games and
break up the long stretches at DH. He'll offer great value in
the middle rounds following a torturous 2011 season. That string of
homer-happy seasons didn't occur so very long ago.
21. Mark Reynolds, BAL:
2011 Stats: .221, 37 HR, 86 RBI, 84 Runs, 6 SB
Analysis:  Reynolds looks to win his fifth straight
strikeout title in 2012. He also seeks to give Baltimore fans
something to cheer about with his fourth consecutive 30-home run
season. Reynolds has hit at least 28 home runs in each of his first
four full major league campaign.
It would require a huge BABIP to boost his batting average, as
you're looking at a strikeout every third at-bat (.238
lifetime batting average). Take the three-category production and
handful of stolen bases. Any boost in the batting average would be
a huge bonus.
22. Ryan Howard, PHI
2011 Stats: .253, 33 HR, 116 RBI, 81 Runs, 1 SB
Analysis: Howard is reportedly progressing well from his
Achilles' injury and will be set to return to the
Philadelphia lineup in May. The skeptic in me wonders whether
we're looking at two months of missed activity and many
precautionary off days.
Howard logged his sixth consecutive season with at least 31 home
runs and 108 RBI. He may slip far enough in drafts to represent a
huge bargain for his 110-130 games played.
23. Gaby Sanchez, MIA
2011 Stats: .266, 19 HR, 78 RBI, 72 Runs, 3 SB
Analysis:  Sanchez's overall numbers were
solid, but his dramatic decline in the second half is obviously
concerning. He hit at a dismal .225 clip after the All-Star break
with 28 RBI against his .293 first-half with 50 RBI.
The Marlins obviously brought in reinforcements to get the line
moving and to boost run production for Ozzie Guillen.
Sanchez's home-road splits were even for 2011. In fact, he
produced better power numbers in a difficult home park. The new
offensive additions will give him better pitches to hit and even
out his performance.
24. Michael Cuddyer, COL
2011 Stats: .284, 20 HR, 70 RBI, 70 Runs, 11 SB
Analysis: Cuddyer generated 51 extra-base hits (29
doubles) with 70 RBI in his final season for the Twins. In his
final three years in Minnesota, Cuddyer averaged 60 extra-base hits
(22 home runs) and 81.7 RBI. I can't wait to see him hit
alongside CarGo and Tulowitzki in Colorado.
25. Carlos Lee, HOU
2011 Stats: .275, 18 HR, 94 RBI, 66 Runs, 4 SB
Analysis:  "El Caballo" isn't an
exciting player in the fantasy realm. He doesn't run anymore,
but he remains a solid, productive hitter. He rebounded from a
sub-par 2010 when he batted .246 to hit .275 in 2011, more in line
with his .286 career mark.
With little support in the lineup, Lee still rapped out 60
extra-base hits (18 home runs) and drove in 94 runs. In fact, Lee
had hit at least 24 home runs with 80 RBI in 11 consecutive seasons
before experiencing a minor power downturn in 2011. Take the
consistency at a value price point.
26. Adam Lind, TOR
2011 Stats: .251, 26 HR, 87 RBI, 56 Runs, 1 SB
Analysis:  Lind was limited to 125 games last season,
but still bettered his 2010 numbers in home runs (up three) and RBI
(up 15). He also reduced his strikeout rate to one per 4.66
at-bats, down from 3.95 in 2010. That translated into a 14-point
gain in his batting average. Lind is still miles away from his
breakthrough 2009 campaign when he posted a .305 batting average,
but he remains a strong power broker. Take the power numbers at
Rogers Centre.
27. Ike Davis, NYM
2011 Stats: .302, 7 HR, 25 RBI, 20 Runs
Analysis: Owners had great hopes for Davis following his
breakthrough 2010 season (.264, 19 home runs, 33 doubles and 71
RBI). Alas, Davis joined the veritable conga line of injured New
York hitters and was limited to 36 games.
It's a new world order in New York for 2012. Jose Reyes
obviously affects things at the top of the order, and former
all-world fantasy hero Carlos Beltran departed for St. Louis.
Davis's strikeout rate is concerning (one per 3.86 at-bats),
but the team can't play worse overall than it did in 2011,
can it? Take the steady production from Davis in the middle
rounds.
28. Justin Smoak, SEA
2011 Stats: .234, 15 HR, 55 RBI, 38 Runs
Analysis: Smoak delivered on the potential shown during
his ascent in the Texas organization last year, his first full
season in Seattle. He produced 39 extra-base hits (15 home runs)
with 55 RBI and a .310 BABIP.
I do hold out his strikeout rate and the big power alleys as
possible impediments to his growth, but the former first-round
draft choice has huge potential. Remember, he achieved strong power
numbers in 2011 despite missing time because of a thumb injury. The
Mariners made a move to acquire super prospect Jesus Montero and
bolster offensive production. That certainly can't hurt the
heart of the lineup.
29. Mitch Moreland, TEX
2011 Stats: .259, 16 HR, 51 RBI, 60 Runs, 2 SB
Analysis: Moreland demonstrated great power in his first
season for the potent Texas lineup. He produced 39 extra-base hits
(16 home runs) in 464 at-bats, though his strikeout-to-walk ratio
(2.4:1) was problematic and dragged his batting average down.
Moreland also saw his numbers drop precipitously in the second
half. His batting averaged dipped 31 points (.241 against his .272
first-half mark) and his power
30. Howie Kendrick, LAA
2011 Stats: .285, 18 HR, 63 RBI, 86 Runs, 14 SB
Analysis: Kendrick hasn't challenged for that
batting title that everyone projected several years ago, but
he's become a five-category contributor for Mike
Scoiscia's squad. His 18 home runs and 86 runs scored
established new career marks, and his 14 stolen bases matched his
best effort. The arrival of Albert Pujols will afford him ample
pitches to hit, and we can reasonably expect him to improve on last
year's heroics.
* Kendrick can also be inserted as an outfielder and first
baseman (23 and 17 games played at each, respectively).
href="http://msn.foxsports.com/fantasy/baseball/story/positional-player-rankings-2012-fantasy-baseball-mike-harmon-021612"

target="_blank">>>> Check out Harmon's Dome Player

Rankings Index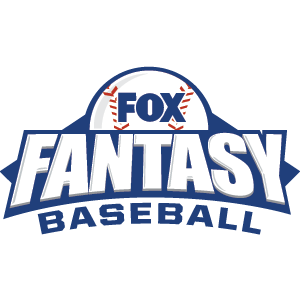 FOX Fantasy Baseball
Join or Create a Free League
Play Now!