Top 10 Fantasy Baseball Catchers – 2017 Season Preview
Adam Sayre/FanSided via Fantasy CPR

Fansided
Over the course of the next few weeks, I will be taking an in-depth look at Fantasy Baseball for the 2017 season. Today, we will begin with the top 10 fantasy baseball catchers for this season. There are two items to keep note. Every player listed will have a stat line prediction that I came up with. In addition to this, there will also be a "PBO" section, which is short for Projected Batting Order. This will let you know where the player is currently projected to be placed in a batting order. That could be subject to change as we get through the completion of Spring Training. Also, some catchers will have dual position eligibility, but that will vary by league settings.
Fantasy Baseball Catchers – Top 3
#1 Jonathon Lucroy (Texas Rangers)- Lucroy was acquired by the Rangers in a trade with the Brewers on August 1, 2016. Lucroy did not disappoint during the season, posting a career high in home runs. His average dipped a little bit after being traded to the Rangers, but with having a full year in his surroundings, Lucroy will be able to solidify his position as the top ranked fantasy catcher. To make matters even better, he enters the season without a contract extension and will become a free agent after the season.
PBO- 5th. Lucroy will bat in between Rougned Odor and Nomar Mazara
Projected Stat Line- 70 Runs, 18 Home Runs, 85 RBI's, 2 Stolen Bases, .284 AVG, .347 OBP
#2 Gary Sanchez (New York Yankees)- The critics are all going to have their say about Sanchez. After being called up by the Yankees in the middle of the 2016 season, all Sanchez did was silence the critics. Sanchez hit 20 home runs in only 201 at bats. He also hit just under .300, although his owners this year can expect a drop in that. The key here is that he plays in a division that is weak in terms of starting pitching and he plays 81 of his games at Yankee Stadium.
PBO- 3rd. Sanchez will bat in between Jacoby Ellsbury and Matt Holliday
Projected Stat Line- 75 Runs, 25 Home Runs, 80 RBI's, 0 Stolen Bases, .250 AVG, .305 OBP
#3 Buster Posey (San Francisco Giants)- Buster Posey had an interesting 2016 campaign. Runs, Stolen Bases and walks all went up. The downside was that HR, RBI, AVG and OBP all went down. Posey has been a very reliable catcher for the majority of his career. But with certain power stats starting to decline, so does his ranking.
PBO- 3rd. Posey will bat in between Brandon Belt and Hunter Pence
Projected Stat Line- 80 Runs, 15 Home Runs, 74 RBI's, 4 Stolen Bases, .285 AVG, .347 OBP
Fantasy Baseball Catchers – #4-7
#4 Evan Gattis (Houston Astros)- Like Posey, Gattis had an up and down year as well, but his 2016 campaign was hurt by missing the start with sports hernia surgery. Gattis still managed to set a career high in home runs with 32. Gattis has averaged 27 home runs in the past four years, but a low walk rate and high strikeout rate hurts his value. He will split time with newly acquired Brian McCann at Catcher and DH.
PBO- 6th. Gattis will bat between McCann and Josh Reddick
Projected Stat Line- 65 Runs, 26 Home Runs, 80 RBI's, 0 Stolen Bases, .265 AVG, .320 OBP
#5 Wilson Contreras (Chicago Cubs)- Contreras will become the Cubs full-time catcher this year. He will hit for average in a loaded lineup that won the World Series in 2016. He will be outfield eligible in some leagues. The only concern will be if there will be a drop off as he begins the dreaded "sophomore year".
PBO- 6th. Contreras will bat between Addison Russell and Jason Heyward
Projected Stat Line- 60 Runs, 15 Home Runs, 63 RBI's, 0 Stolen Bases, .265 AVG, .310 OBP
#6 J.T. Realmuto (Miami Marlins)- Realmuto is highly considered to be a fantasy anomaly. He has a high batting average but little pop in his bat. The thing that separates him is his ability to steal bases. He could be the only catcher this year that could be a 10/10 candidate.
PBO- 7th. Realmuto will bat between Justin Bour and Adeiny Hechavarria
Projected Stat Line- 55 Runs, 11 Home Runs, 62 RBI's, 11 Stolen Bases, .289 AVG, .321 OBP
#7 Brian McCann (Houston Astros)- McCann and Gattis are the only two players from the same team on this list. McCann was added from the Yankees in a trade in November. McCann will provide depth at the catcher position and this should slide Gattis towards being a full-time DH. One will wonder if McCann's power numbers were true or a source of playing at Yankee Stadium.
PBO- 5th. McCann will bat between Carlos Correa and Gattis
Projected Stat Line- 67 Runs, 19 Home Runs, 77 RBI's, 0 Stolen Bases, .230 AVG, .319 OBP
Fantasy Baseball Catcher – #8-#10
#8 Yadier Molina (St. Louis Cardinals)- Molina continues to be in the top 10 but for reasons you might not think. He is considerably limited in power ( has only had more than 15 home runs once in a season). He has only averaged 6 home runs and 52 RBI's the past three years. Molina does bring a high average and OBP to the table. One has to wonder if age is starting to show with him, though.
PBO- 5th. Molina will bat between Stephen Piscotty and Jedd Gyorko
Projected Stat Line- 50 Runs, 5 Home Runs, 65 RBI's, 1 Stolen Base, .295 AVG, .347 OBP
#9 Salvador Perez (Kansas City Royals)- Perez will enter the season without a contract extension, making him a possible free agent after this season. His approach at the plate is all or nothing and that could hurt his value going forward. It is very possible for him to hit 20+ home runs this year. It's also possible he does that while batting .240 and a 120+ strikeouts.
PBO- 7th. Perez will bat between Alex Gordon and Paulo Orlando
Projected Stat Line- 55 Runs, 20 Home Runs, 68 RBI's, 0 Stolen Bases, .250 AVG, .278 OBP
#10 Stephen Vogt (Oakland Athletics)- Vogt had a fantastic 2015 campaign that everyone thought was going to turn into a huge 2016 season. Everyone was duped into that belief. He still has the home run power. But the lineup he hits in offers little to no protection and it will severely limit his RBI chances.
PBO- 1st. (Yes this is not a joke.)
Projected Stat Line- 59 Runs, 13 Home Runs, 61 RBI's 0 Stolen Bases, .265 AVG, .327 OBP
Player to watch out for:
Yasmani Grandal (Los Angeles Dodgers)- Grandal will hit for 15+ home runs but his lack of contact will hurt his fantasy value. Middle walk rate does offer a higher OBP than most catchers.
Want your voice heard? Join the Fantasy CPR team!
Stay tuned to Fantasy CPR for all the MLB Season Previews and Fantasy Baseball insight as well as our daily fantasy advice across NBA, NHL, EPL and NFL!
This article originally appeared on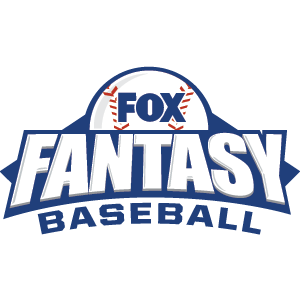 FOX Fantasy Baseball
Join or Create a Free League
Play Now!