Fantasy Preview: Texas Rangers
2013 Fantasy Preview: Texas Rangers
Many lineup departures leave the Rangers looking weaker than they have in a few years. Does anyone want to bet against them?
Offseason moves:
Signed C A.J. Pierzynski
Pierzynski hit a career high (by a lot) 27 home runs last season at age 35. The smart money says the big power was a fluke, and that he'll settle back somewhere close to 15 homers. Geovany Soto's presence as a righty platoon partner and/or Yu Darvish's personal catcher will also impact Pierzynski's production.
Signed 1B Lance Berkman
Berkman was limited to 81 at bats last season due to a knee injury. He was terrific in 2011 (.301 BA, 31 HR, .959 OPS), but it's hard to expect another season like that. To keep Berkman healthy, it would probably be smart for the Rangers to bench him again many lefties, since he has historically struggled against them.
Signed RP Joakim Soria
Soria is expected to miss the first couple of months of the season as he continues to recover from Tommy John surgery. If he regains form quickly, he could loom as a potential replacement for the aging but still effective Joe Nathan.
Traded 1B Michael Young to Phillies
Young was a good player in Texas for a long time, but his subpar 2012 could mean he's on his way downhill, and quickly. Young will play third base for the Phillies.
Lost OF Josh Hamilton and C/1B Mike Napoli via free agency
That's a lot of power to lose, with Hamilton in Anaheim and Napoli in Boston.
Projected Lineup
1. Ian Kinsler 2B
2. Elvis Andrus SS
3. Lance Berkman/Mike Olt DH
4. Adrian Beltre 3B
5. David Murphy LF
6. Nelson Cruz RF
7. A.J. Pierzynski/Geovany Soto C
8. Mitch Moreland/Mike Olt 1B
9. Leonys Martin/Craig Gentry CF
Kinsler's batting average is his only fantasy weakness, but any 20-20 second baseman that can score 100 runs can be part of your fantasy team's core. Andrus is a bit overrated, as he has no power along with good-but-not-great BA/SB numbers. Beltre is a top-20 fantasy pick, as rock-solid as they come. Murphy isn't flashy, but with a strong BA, 15 homers and 10 steals, he can sneak into the OF5 conversation for standard mixed leagues. Moreland isn't bad, but figures to be part of a timeshare with Berkman and the slugging Olt. Martin and Gentry will battle for the center-field job, with Martin being the better hitter but Gentry providing SB help if his glove wins the spring competition.
Rotation
1. Yu Darvish
2. Derek Holland
3. Matt Harrison
4. Alexi Ogando
5. Colby Lewis/Martin Perez/Robbie Ross
CL: Joe Nathan
Holland is a very talented southpaw who gave up an unacceptable 32 homers in 175 1/3 innings last season. Shoulder issues may have been the reason, and he's an intriguing SP5 option in standard mixed drafts. Harrison has a terrific 3.34 ERA over the last two seasons, but nobody seems to believe in him, and his K rate is below average. Harrison is far from an ace, but as a groundballer pitching in front of an excellent infield defense, he'll be dependable as an SP5 so long as you don't expect 18 wins again. Ogando was in the bullpen again last season after impressing as a starter in 2011, and should be on your free-agent streaming radar in mixed leagues. Lewis hopes to return in May after missing half of 2012 due to an elbow injury. Talented youngsters Perez and Ross will battle for the early-season No. 5 slot, but neither should be drafted in standard mixed leagues.
Nathan was excellent last season, and there's no reason to think he can't bring more of the same in 2013. If Nathan gets hurt, Soria will probably be the fallback option in the second half of the season (Neftali Feliz might be back then as well). If something happens to Nathan in the early going, youngster Tanner Scheppers is a possibility.
Big questions:
Does Berkman have anything left?
Berkman is 37 years old and missed most of 2012 with a knee injury, but he's expected to bat third in the Rangers' lineup. However, he's a much better hitter from the left side than the right, and the Rangers have a platoon option (Mike Olt) that can be used to limit Berkman's playing time in an effort to keep him healthy. Look at Berkman's last four seasons, and you'll see that only one was clearly worthy of rostering in standard mixed leagues. Manage your expectations.
Who should fantasy owners hope wins the center-field job?
Gentry offers speed, but Martin might bring a broad package of fantasy production to the table after batting .359 with 12 home runs and 10 stolen bases in 55 Triple-A games last season. If Martin is declared the starter in late spring before your draft, you can consider him as an OF5 in deeper leagues.
Is Darvish a true fantasy ace?
Close, but not quite. Darvish is really good, and his strikeouts will be a big asset to any fantasy squad, but his hitter-friendly home ballpark matters. Also, his shaky walk rate (which didn't show improvement until September) will limit his WHIP ceiling. People seem to be falling all over themselves to draft Darvish right now, but he's more of a top-15 starter than a fantasy anchor.
Sleeper
Ogando was a pretty good starter in 2011, and is expected to return to the Rangers' rotation this season. His strikeouts were down in his season as a starter, but it seems reasonable to guess that his big-time heat will miss a few more bats. Don't draft Ogando in standard mixed leagues, but keep an eye on him from the get-go. AL-only owners should view him as a decent third/solid fourth starter.
Top prospects
Jurickson Profar, SS/2B – The best prospect in baseball, by acclamation. Power, speed, patience – Profar is the whole package at age 20. Unfortunately, he's squeezed in Texas by a couple of very good middle infielders, and it's hard to draft him in non-keeper leagues as a result. Profar will probably force his way to Arlington by midseason, but that doesn't mean he'll play every day right away.
Mike Olt, 1B/3B – Olt has big power, plenty of patience, and a good glove at third base that has no chance of supplanting Adrian Beltre. The Rangers can use his bat now, and probably will as a 1B/DH semi-regular.
Cody Buckel, SP – The 20-year-old Buckel pitched well after his promotion to Double A last season, but he's usually described with words like "feel" and "command" instead of "stuff." He could be good, but probably won't be a stud.
Justin Grimm, SP – Grimm will likely be one of the first Triple-A reinforcements if one of the Rangers' starters goes down. Most analysts seem to think he'll be a No. 3 starter in the big leagues. Don't expect too much.
Jorge Alfaro, C – For keeper leagues only, but Alfaro could be a nice bat behind the plate someday.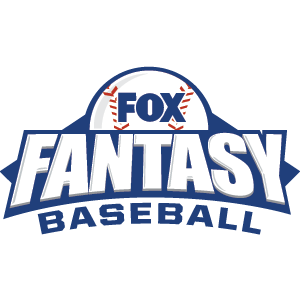 FOX Fantasy Baseball
Join or Create a Free League
Play Now!