Bautista, Lawrie lead way for Jays
Projected lineup
SS – Yunel Escobar
2B – Kelly Johnson
RF – Jose Bautista
1B – Adam Lind
3B – Brett Lawrie
CF – Colby Rasmus
DH – Edwin Encarnacion
LF – Eric Thames/Travis Snider
C – J.P. Arencibia
SP – Ricky Romero
SP – Brandon Morrow
SP – Brett Cecil
SP – Henderson Alvarez
SP – Dustin McGowan/Kyle Drabek/Aaron Laffey
CL – Sergio Santos
Five things to think about:
– Lawrie was terrific in 2011, putting up monster numbers at Triple-A, and then batting .293 with nine homers, 25 RBI, 26 runs, seven stolen bases and a .953 OPS in 43 games with the Jays. What's not to like? The fact that he just turned 22 and is going in the fifth round of mixed-league drafts over at Mock Draft Central. Lawrie is very talented, and should become a very good hitter, but he's my pick for THE most overhyped player in 2012 fantasy drafts. I feel like I've seen this movie a couple of times before, when its stars were Alex Gordon and Matt Wieters.
– Rasmus is still just 25, so don't give up on him yet. His 2011 was disappointing, and he didn't hit at all after being traded to Toronto. However, in a subpar, injury-plagued season, he hit 14 homers and scored 75 runs. Getting Rasmus late in a mixed-league draft – his ADP is in the low 200s right now – is a high-upside proposition. This year, we'll probably learn if Tony La Russa was right in wanting to run Rasmus out of St. Louis.
– Is this the year when Morrow's ERA starts to match his terrific peripheral numbers? The hard-throwing righty was 12th in the majors with 203 strikeouts despite pitching just 179 1/3 innings last year, and was second in the majors in K/9 behind Zack Greinke. The bet here is that Morrow's 4.49 and 4.72 ERAs in the last two seasons were caused mainly by bad luck. Get this guy in the middle rounds, and enjoy his breakout.
– Over the last two seasons, Johnson has ranked fourth among second basemen in home runs (47), tied for sixth in steals (29), seventh in runs (168) and ninth in RBI (129). Yeah, his batting average was bad last season, but that was driven by an unlucky (.277) BABIP. Johnson is being ridiculously overlooked in drafts.
– Remember that while Bautista will play right field this season, he still qualifies at third base in 2012 drafts. That's where you want to put him if you have one of the top half-dozen picks.
Plus:
Odd man out: Thames and Snider will compete for the left field job, with the loser likely heading back to Triple-A Las Vegas, according to the team's website. Thames wasn't bad for the Jays last year, and appears to be the favorite with the organization clearly running out of patience with Snider. Also, while the oft-oft-oft-injured McGowan has a solid chance to win the fifth starter's job, he's just as likely to hurt his elbow while getting out of his car in a Dunedin parking lot this month. AL-only owners might want to take a flier on a Drabek rebound after his putrid 2011.
Farm system: OF Anthony Gose hit 16 homers and stole 69 bases in Double-A last season, and could make a midseason debut if some combination of Thames, Snider and Encarnacion falter; just don't read too much into what are sure to be inflated hitting numbers in Las Vegas. RHP Drew Hutchison rocketed through the Jays' system last year, and even though he's 21, he could push his way into the rotation in 2012. Hutchison doesn't project as a star, but he could be a solid starter someday.
Backup closer: Former Red Francisco Cordero doesn't have the stuff anymore, but he does have a closer's pedigree and is expected to be the nominal setup man when the season begins. If you're looking to handcuff someone to Santons, Cordero is your best bet.
>>>> Fantasy Baseball 2012 Team Previews Index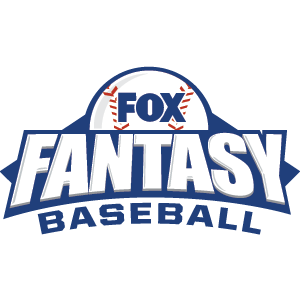 FOX Fantasy Baseball
Join or Create a Free League
Play Now!