Fantasy Preview: Los Angeles Angels
Plenty of offseason moves for a team that disappointed by not making the playoffs. If they miss again, the payroll might rise to $900 billion.
Offseason moves:
Signed OF Josh Hamilton
Hamilton leaves the cozy confines of Arlington for the not-so-friendly hitter environs of Anaheim. He'll hit plenty, but shouldn't be your first-round pick based on last year's stats. Hamilton has a sketchy injury history, too.
Signed RP Ryan Madson
Madson's Opening Day availability is a question mark after Tommy John surgery last April. If he can't answer the bell, Ernesto Frieri will probably hold down the fort for awhile.
Signed SP Joe Blanton
Bulldog! Blanton's K/BB numbers have been terrific for two consecutive seasons, but his ERA hasn't followed suit. The new ballpark might help.
Acquired SPs Tommy Hanson and Jason Vargas via trade
WARNING: Hanson's troublesome shoulder makes him very risky, as does his terrible 4.48 ERA from last season. You can take a chance on him as a back-end starter in a standard mixed league, but you can't trust him. Vargas is an average starter with a low K rate, and is no more than AL-only material.
Traded SP Ervin Santana to Royals
Addition by subtraction, right?
Traded 1B Kendrys Morales to Mariners
This team had too many 1B/DH types, anyway. Morales could be roster filler for you in standard mixed leagues.
Lost OF Torii Hunter, SPs Zack Greinke and Dan Haren, and IF Maicer Izturis via free agency
Hunter's departure opens an outfield slot for speedy Peter Bourjos, while Izturis leaves the Halos without a guy who can play a different position every day. The rotation was blown up after Weaver and Wilson.
2013 Fantasy Rankings: C | 1B | 2B | SS | 3B | OF | SP | RP
2013 Fantasy Baseball Sleepers: C | 1B | 2B | SS | 3B | OF | SP | RP
Projected Lineup
1. Mike Trout LF
2. Erick Aybar SS
3. Albert Pujols 1B
4. Josh Hamilton RF
5. Mark Trumbo DH
6. Howard Kendrick 2B
7. Albert Callaspo 3B
8. Chris Iannetta C
9. Peter Bourjos CF
Trout is a consensus top-three fantasy pick after his historic rookie season, and would be the no-doubt first pick if he had more of a track record. Aybar's SB, BA and modest power make him a mixed-league starting shortstop. Pujols is still a first-round pick, but his two straight years of decline are cause for some worry. Trumbo is an all-or-nothing power hitter, but his power is impressive, and he should be drafted in all leagues. Kendrick will never be the batting champ we always hoped for, but his high BA, decent speed and OK power are helpful. Callaspo will post a solid batting average, and that's about all. Iannetta is a standard-issue, 15-20 homer, bad-BA, second-string fantasy catcher. Bourjos is … interesting.
Rotation
1. Jered Weaver
2. C.J. Wilson
3. Jason Vargas
4. Tommy Hanson
5. Joe Blanton
CL: Ryan Madson
The Angels' excellent fly-chasing duo of Bourjos and Trout will help Weaver, but it would be nice to see him recover some of his lost velocity and strikeouts. He's a slightly risky, low-end fantasy ace. Wilson had a bumpy first season in Anaheim, and while he's not the 2.94 ERA guy we saw in 2011, he should be better.
Madson was an excellent reliever before injuring his elbow last season, and should be again when healthy. Frieri posts huge K numbers, but walks too many people to be a consistent, long-term closer. He can fill in for Madson in the short term, though. Former Nationals' lefty Sean Burnett could be in the April saves mix as well.
BIG questions:
Is Pujols fading?
For the second straight season, Pujols rebounded strongly after a slow start, but the slow starts count. Home runs, SLG%, BB%, BA – all dropping. He should still be a big producer, but would you take him ahead of Prince Fielder? Hmm …
How good is Trumbo?
He'll probably bat .260 with 30 home runs and a bunch of RBI. Don't expect him to be the monster he was in the first half of 2012, but don't worry about the low walk total or bushels of strikeouts. As long as he keeps swinging for the fences, he can help you in the middle rounds.
How much will Wilson rebound?
Some, but not a lot. Projections seem to have him in the 3.50-3.75 ERA range. He's probably an SP4 in standard mixed leagues.
Sleeper:
Bourjos batted .271 with 12 home runs and 22 stolen bases in 2011, and should be able to post comparable numbers with his return to full-time duty. That SB total has upside, too. Bourjos is a nice sleeper for your OF5 slot.
Top prospects
Kaleb Cowart, 3B – Cowart hit 16 home runs and stole 14 bases at two levels of A ball in 2012. He'd be a couple of years away in most organizations, but most organizations don't have the eminently replaceable Alberto Callaspo manning the hot corner. A 2014 debut seems like a tall order, but if he has a good season …
Nick Maronde, SP – Maronde is a southpaw who made it all the way from rookie league ball to Anaheim in his first pro season. He could be the first callup if an Angels' starter goes down, but some observers think his future is as a reliever (and not a closer, either).
C.J. Cron, 1B – The next Mark Trumbo? Cron is a big, powerful hitter who mashed 27 home runs in the California League last season. Unfortunately, he walked 17 times all year. Cron's margin for error will be pretty small unless his patience improves.
2013 Fantasy Rankings: C | 1B | 2B | SS | 3B | OF | SP | RP
2013 Fantasy Baseball Sleepers: C | 1B | 2B | SS | 3B | OF | SP | RP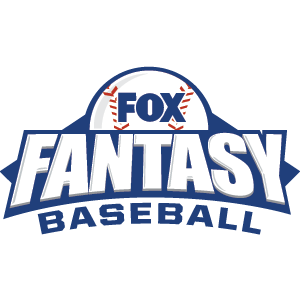 FOX Fantasy Baseball
Join or Create a Free League
Play Now!