Fantasy Preview: Cincinnati Reds
After a fantastic regular season carried by reliable starting pitching, an injury to Johnny Cueto that knocked him out of the NLDS contributed to a painful collapse against the Giants. Cueto's injury forced Mike Leake into action in Game 4, where the Reds held a 2-1 lead in the series, and Leake subsequently got torched. The added component was that Mat Latos and not Cueto was forced to start the Game 5 series decider, and a grand slam by Buster Posey all but ended the Reds' dreams. This, after the Reds did not lose a single start to injury (the one start not taken by the Reds' starting five was due to a rainout makeup doubleheader). But that also overlooks that the offense shut down quite a bit with Joey Votto not quite himself – he didn't have any extra-base hits in the playoffs and went homerless from June on, thanks to a knee injury that never fully healed last season. Moreover, the leadoff spot remained a sinkhole all year, as the Reds had the worst production from the position of any team in baseball.
They addressed the latter issue with a blockbuster trade in December, which seems to be a Walt Jocketty tradition following the Mat Latos deal from the previous offseason. They dealt the regressing Drew Stubbs along with Didi Gregorius in exchange for Shin-Soo Choo and Jason Donald; Cleveland then passed Gregorius along to Arizona, netting them post-hype uber-prospect Trevor Bauer. Choo represents exactly what the Reds were looking for – a career .381 OBP, along with left-handed power (the Reds had just two left-handers in their lineup last year, and only Xavier Paul over the second half last year was a passable lefty bat off the bench). The negative from this deal is that somebody from Choo, Jay Bruce, Ryan Ludwick and Chris Heisey has to play center field, and Heisey more often than not will be coming off the bench. For now, Choo gets that duty. Choo is a free agent after the 2013 season, and the Reds have acknowledged that he's likely a rental, with Billy Hamilton projected to open 2014 in center field. Thus, the Reds have thrown their hat in the ring as a "win-now" franchise again.
2013 Fantasy Rankings: C | 1B | 2B | SS | 3B | OF | SP | RP
2013 Fantasy Baseball Sleepers: C | 1B | 2B | SS | 3B | OF | SP | RP
The other big issue facing this team is the future of Aroldis Chapman. Once again, they intend to convert him back into a starting pitcher. The risks are obvious – can he throw a third pitch for a strike a reasonable amount of the time, can he stay healthy, and what will he be able to accomplish when getting stretched out over five-to-seven innings? It's a good problem to have, and the team is not without recourse if he can't handle the transition – Leake remains as a passable fifth starter, and the Reds have a couple of pitching prospects on the cusp of being ready.
Once again, the Cardinals loom as the Reds' biggest in-division threat, and the NL looks tougher overall, with the Nationals, Braves and Dodgers all ramping up to challenge the defending champs in San Francisco. Barring the rise of one or two other reasonable playoff contenders (the Phillies, Diamondbacks and Brewers all come to mind as having credible paths to a playoff challenge, and so do the Padres to a lesser extent), at least one of those teams will be on the outside looking in. The AL is not the only place where there's a veritable arms race any longer.
Offseason moves:
Lost C Dioner Navarro (Cubs), RP Ryan Madson (Angels), IF Miguel Cairo (unsigned), IF Wilson Valdez (Giants) and RP Bill Bray (Nats) via free agency.
Of those free agents, Madson clearly has the most present value, though he comes with a pretty big risk attached. Unlike last year's one-year deal, the Reds weren't able to offer him the possibility of closing, so he went with the Angels instead, where he and Ernesto Frieri will compete for the job. Hopefully that this contract with Madson didn't work out for the Reds won't change their approach to signing free agent relievers – this was a good risk to take that just didn't pan out. Unfortunately, they appear to have drawn a different lesson from the experience.
Re-signed RP Jonathan Broxton to a three-year, $21 million deal.
This is the move that signaled the Reds' intent to move Aroldis Chapman to the rotation. It's not that I have a problem with the Chapman move – I have my reservations, elucidated above, but he's clearly worth more to the team as an above-average starter than he is as a closer. And I don't even dislike adding Broxton – it's just that I don't care for long-term deals for relievers, especially those that strike out far less than they did in their prime and have an injury history like Broxton's. It might be fine for 2013, but I don't think it ends well. If that's the going rate, don't pay the going rate for a "proven closer" and sign someone like Mike Adams or Koji Uehara for a far more reasonable price instead.
Re-signed OF Ryan Ludwick to a two-year, $15 million deal.
In contrast to Broxton's contract, my first reaction was that this was surprisingly affordable. But look a little closer – Ludwick is already 34 (turns 35 in July), and hasn't hit well when not playing in a good hitter's park. Yes, he hit well with the Reds (.877 OPS), but that's not elite-level or anything, and he's probably below average defensively, even for a corner outfielder. If he regresses in terms of batting average, he's a risk to lose playing time to the annual "free Chris Heisey" movement, let alone to Billy Hamilton if Hamilton gets off to a good start at Triple-A Louisville. So this is probably a market value contract, no more, no less.
Traded SS Didi Gregorius and OF Drew Stubbs to the Indians for OF Shin-Soo Choo and SS Jason Donald.
We covered the impact of Choo above, but the Reds will miss Stubbs' defense in center field. There was a marked contrast to when he was in center versus when Heisey patrolled it, let alone when someone like Choo or Jay Bruce will be out there. But Stubbs continually got worse at the plate, to the point where you have to think there was a mental block. Even though he goes to a worse hitting park, this is also the proverbial change-of-scenery trade for him. Meanwhile, Gregorius turned a lot of heads at the Arizona Fall League, including that of our "Man on the Scene," Bernie Pleskoff. His glove seems to be ready now, though it's debatable how soon the bat will be ready. Donald will serve as a utility infielder, capable of playing three positions while at least being able to hit better than Wilson Valdez – admittedly a staggeringly low bar to clear.
Signed free agent 3B Jack Hannahan (Indians).
Hannahan represents a small insurance plan in case Todd Frazier regresses severely with regular playing time, at least to get a bit of a platoon option there. He essentially takes up Miguel Cairo's roster spot – unless Scott Rolen decides to play after all and the Reds are the team he returns to (at press time, Rolen's fate was undecided).
Signed free agent SS Cesar Izturis (Brewers/Nationals).
Not much to see here – Izturis is on a minor league deal, whereas Donald is on the 40-man roster. But say for example that Zack Cozart alternately flops or gets hurt – Izturis might be the short-term insurance plan, rather than moving Hamilton back to shortstop.
Signed SP Manny Parra (Brewers).
This is the Reds' version of a change-of-scenery guy. Parra once had a considerable upside due to his strikeout rate, but between arm injuries and continuing command problems, he never was able to break through. He still held lefties to a .229 batting average last season, so between that and his ability to miss bats, there's a chance that the Reds could turn him into something useful. At the very least, the price was right.
Signed C Miguel Olivo (Mariners) to a minor league deal.
If you are a Devin Mesoraco owner, here's your stalking horse threat to a major league roster spot, if manager Dusty Baker opts for good old-fashioned proven veteran-ness from his backup catcher spot. Olivo's power hints a thin veneer of utility, but his 7:85 BB:K ratio last year demonstrates just exactly how painful he is at the plate. C'mon Dusty, please do the right thing here.
Projected Lineup
1. Shin-Soo Choo CF
2. Brandon Phillips 2B
3. Joey Votto 1B
4. Ryan Ludwick LF
5. Jay Bruce RF
6. Todd Frazier 3B
7. Zack Cozart SS
8. Ryan Hanigan C
There aren't too many opportunities for the Reds to platoon – all three lefties are likely to play on a regular basis, though Choo at least could benefit from sitting against certain lefties in favor of Chris Heisey. Once again, Hanigan should play more than Devin Mesoraco behind the plate, at least initially. He's a better receiver and thrower than Mesoraco, and his ability to get on-base at least makes his hitting acceptable. Last year, Hanigan got roughly 60 percent of the playing time early on, with an increasing amount after the All-Star break.
Rotation
1. Johnny Cueto
2. Mat Latos
3. Bronson Arroyo
4. Homer Bailey
5. Aroldis Chapman
CL: Jonathan Broxton
Chapman's spot in the rotation is somewhat tenuous, though his upside is palpable. The Reds will stretch out Mike Leake as a starter in spring training in case the Reds decide once again to move Chapman back into the bullpen. Anthony Cingrani and Daniel Corcino wait in the wings in the case of injury and/or poor performance by the rotation regulars. Bailey took the leap in the second half last season, though that was in part fueled by a string of lesser opponents. His home park performance (5.16 ERA with 21 homers in 99.1 innings) is scary enough still. Broxton is not quite the same dominant pitcher that he was before his elbow surgery, throwing two miles per hour slower and striking out fewer batters than he used to. But he's remained effective by inducing more groundballs and allowing fewer homers when he does elevate the ball. After the trade to Cincinnati he was especially effective, walking just three batters in 22.1 innings. He signed a three-year deal to return to the Reds in November as the team's primary closer with incumbent Aroldis Chapman moving to the starting rotation for 2013. With the Reds' quality offense and generally strong pitching staff, Broxton should have a good chance to put up 30 saves.
BIG QUESTIONS:
Does Jay Bruce have another level to ascend?
On one hand, Bruce turns 26 at the start of the 2013 season, and hitters often peak in their age 27-29 seasons. His isolated power is trending upward, hitting a career-high .263 last season. On the other hand, his contact rate hasn't improved over the last three years, in fact taking a slight turn for the worse in 2012. Our guess is that his batting average won't show much luck-independent improvement, but there could be a few 40-homer seasons in his future if he remains in Cincinnati.
What can we expect from a full season of Todd Frazier in the lineup?
Frazier rode the extended playing time provided by injuries to Scott Rolen and Joey Votto to a second place finish in the NL Rookie of the Year voting, though a September fade (.181/.241/.264 in 72 at-bats) might have cost him the award. With Rolen likely to retire, Frazier is finally slated to have one position all to himself at third base. With a .320 BABIP and 76 percent contact rate last year, Frazier's .273 batting average is a likely candidate to decline in 2013, but that change could be counter-balanced, at least in terms of his fantasy value, by the increased playing time and the rise in counting stats that comes along with that. Frazier will be 27 in 2013, so this is pretty close to as good as it gets for him.
Is Johnny Cueto's emergence for real?
For two years running Cueto has performed beyond what his ERA estimators suggest he should, posting sub-3.00 ERAs despite a strikeout rate that peaked at 7.1 K/9 in 2012. How does Cueto do it? He cut his walk rate to a stingy 2.0 BB/9, he suppressed homers (0.6 HR/9) despite pitching in a homer-friendly park, and he completely shut down the opposing team's running game (allowing just one stolen base against him each of the last two seasons). The only red flag is the oblique injury Cueto suffered in the playoffs – this after a season in which he and every other Reds starter made 30-plus starts. Cueto is the rare player that could bring you a profit while others warn of regression.
Is there a hidden factor working against the Reds?
As a matter of fact, there is. The Astros are no longer in the NL Central, instead residing in the AL West. Thus, instead of 15-to-18 games in which the Reds likely would be heavily favored (they went 10-5 against the Astros in 2012), the Reds are lucky to get three interleague games in September against them in 2013. Also, because of the oh-so-logical decision to have odd numbered teams in each division, every day is an interleague day! MLB, being such an adherent for tradition, has the Reds with the traditional season opener (except the season opens the night before traditional rivals Texas and Houston) against their long-time rivals, the Angels ("… we've always hated the Angels …!"). Back to the point – NL Central teams this year lose a handful of games against the weakest-on-paper team in baseball, replacing them with tougher opponents. So relative to the Cardinals this doesn't hurt the Reds – but it does compared to the Nats, Braves, Phillies, Dodgers, Giants, etc …
Sleeper
After Billy Hamilton set the minor league single-season record for stolen bases in 2012, the Reds resisted the urge to call him up for the September stretch run, instead preserving their ability to keep him off the 40-man roster for another offseason. And in fairness, Hamilton probably isn't ready to face major league pitching, nor was there a place for him to play. Those things might change by midseason 2013, if Shin-Soo Choo really struggles playing center field or if Zack Cozart struggles with the bat at shortstop. Hamilton did more than steal bases last year – he also learned to master the strike zone, improving his walk rate as he climbed the organizational ladder. He still has no palpable power, so that ability to get on-base will need to translate at Triple-A and then the majors to allow him to cash in on his world-class speed. He played center field in the Arizona Fall League, so that could be his ultimate position once he hits the majors, especially if the Reds are locked in on Cozart at shortstop.
Top Prospects
Daniel Corcino, P – Corcino is one of the Reds' top-three pitching prospects, with perhaps the highest ceiling. He drew comparisons to Johnny Cueto in spring training based on his pitching style and birthplace. Corcino skipped High-A last year, going straight to Double-A at age 21, and posted a 3.01 ERA with a 126:65 K:BB over 143.1 innings. The Reds are unlikely to get 30 starts from each of their five starters again in 2013, and if Corcino holds his own at Triple-A, he could be the first to get a look in the event of an injury.
Robert Stephenson, P – The Reds' first-round pick in 2011, Stephenson made his professional debut last season and impressed at two levels, striking out a combined 72 batters in 65 innings. The Reds will probably take a deliberate approach with Stephenson, though they're faced with the conundrum of going from an extreme pitcher's park at Low-A Dayton to a hitter's park at High-A Bakersfield. The Reds avoided that with Daniel Corcino, skipping him right from Dayton to Double-A Pensacola, so we'll see if they take that approach here as well.
Tony Cingrani, P – Cingrani rocketed through High-A Bakersfield and Double-A Pensacola to get a September callup with the Reds, where he impressed in brief duty. A third-round pick from Rice in 2011, Cingrani lacks a great breaking ball, but his superb command has allowed him to dominate lesser competition. Many scouts question whether his repertoire will shut down major league hitters and limit his upside to a fourth starter. He'll likely begin 2013 at Triple-A Louisville but could be the first to get the call in the event of injury. He has more polish than organization mate Daniel Corcino, with perhaps a lower ceiling.
Nick Travieso, P – The Reds' first-round pick in 2012, the high school draftee doesn't have much in the way of professional experience, but the Reds' recent track record with their first round picks is pretty solid. Listing him here also demonstrates that while the Reds have some talent at the top end of the system, a lot of their depth has either been promoted or traded.
Follow @Jeff_Erickson on Twitter.
Get a FREE RotoWire 10-day trial (no credit card required) at RotoWire.com.
2013 Fantasy Rankings: C | 1B | 2B | SS | 3B | OF | SP | RP
2013 Fantasy Baseball Sleepers: C | 1B | 2B | SS | 3B | OF | SP | RP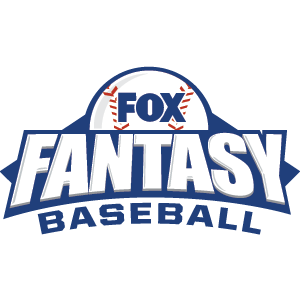 FOX Fantasy Baseball
Join or Create a Free League
Play Now!