Fantasy Preview: Tampa Bay Rays
2013 Fantasy Preview: Tampa Bay Rays
The Rays are always fun. Moving, shaking, using everyone on their roster and then some. You can have the rebuilt Blue Jays, the surprising Orioles, the big-budget Yankees or the (allegedly) bounceback Red Sox. I'll take the Rays in the AL East. They're always in the mix at the end.
Offseason moves:
Traded SP James Shields and RP Wade Davis to Royals for OF Wil Myers, SP Jake Odorizzi, SP Mike Montgomery and 3B Patrick Leonard
Blockbuster! With Shields and Davis (who relieved in 2012) gone, the Rays' rotation will need lefty Matt Moore to step up, and either Alex Cobb or Roberto Hernandez (the 4.64 career ERA guy formerly known as Fausto Carmona) to bring up the rear. The bet here is that they'll be fine.
Odorizzi could make a push for the rotation at some point this season, but doesn't project to be a star. The new Ray to focus on is Myers, who is universally regarded as one of baseball's best two or three hitting prospects, and slugged 37 home runs between Double A and Triple A last season. Myers might begin 2013 at Triple A so that the Rays can have him under contract for an extra year down the road, but he should be mashing in Tampa by June at the latest. He's a keeper league killer, but might only play enough to hit 15-20 homers this year.
Acquired SS Yunel Escobar from Marlins
Remember when Escobar used to be good, or at least on his way there? The best you can hope for from him is a .290 BA with 10 homers and no speed. He's not mixed-league draft material any more.
Signed 1B James Loney
The Rays have historically done well with scrap-heap guys, but we're talking about a first baseman who hasn't hit more than 15 homers in any of his six full seasons, and hardly anyone on the Rays plays every day, anyway. AL-only owners might get some use out of Loney, but not too much.
Signed 2B Kelly Johnson
Johnson brings solid power and a bad batting average to the table, but that BA might hurt less than usual if he ends up platooning. He's averaged 21 homers and 14 bases over the last three seasons, and skills like that are always interesting as long as the playing time doesn't take too big of a hit. AL-only owners should like Johnson again.
Re-signed 2B/3B Ryan Roberts, DH Luke Scott
Scott has been injury-plagued for the last two seasons, but he averaged 25 home runs from 2008-10. Unfortunately, he's a DH-only. Oh, well.
Lost OF B.J. Upton via free agency
Good luck in Atlanta, Bossman Junior. Desmond Jennings will take your place in center field.
Projected Lineup
1. Desmond Jennings CF
2. Kelly Johnson/Ryan Roberts/Wil Myers 2B/RF
3. Evan Longoria 3B
4. Ben Zobrist 2B/RF
5. Luke Scott DH
6. Matt Joyce LF
7. James Loney 1B
8. Yunel Escobar SS
9. Jose Molina C
The problem with the Rays – for fantasy owners, anyway – is that they mix and match and swap and sub to the point where we should only expect Longoria, Zobrist and Jennings to play every day. You'll see a bit of Roberts, some Elliot Johnson, a dash of Sean Rodriguez, a dollop of Sam Fuld … it's a fantasy nightmare.
Zobrist is great to own in daily lineup leagues because he's pretty good and qualifies at 2B/SS/OF. Jennings appears headed toward at least 15 homers and 30 steals, but it would be nice to see how much he'll improve if he starts to hit a little bit. Beyond them and Longoria, the rest of these guys are tough to seriously consider in mixed leagues – except for Molina, who would be an interesting pick if your draft lasts 60 rounds.
Rotation
1. David Price
2. Jeremy Hellickson
3. Matt Moore
4. Jeff Niemann
5. Alex Cobb
CL: Fernando Rodney
Price is an ace. Moore appears headed in that direction, but we'll get to him in a minute. Hellickson has a nice-looking 3.06 ERA in two seasons as a big leaguer, but how low K rate, mediocre ground-ball rate and lucky-looking BABIP and LOB% raise two or three eyebrows. Niemann and Cobb will be decent streamer types as the season progresses – they're both solid. The Rays would be crazy to send Cobb to the minors in favor of the erratic Hernandez.
Rodney proved that all it takes for a reliever to go from super-shaky to totally awesome is a locker in Tampa (see: Farnsworth, Kyle). If he turns into a pumpkin or gets hurt, Joel Peralta and Jake McGee are both capable replacements. The only argument against McGee might be that lefties get pigeonholed as matchup guys, even (possibly) on this team. His stuff is nasty, and he'd be my handcuff.
Big questions:
Can we trust Longoria?
After seeing him play just 207 games in 2011-12 because of injuries, it's natural to worry. However, the injuries (oblique, hamstring) were unrelated, and Longoria batted .289 with 17 homers and an .896 OPS in just 74 games last season. You can bail on him if you want to, but he could be a second-round bargain in many drafts.
Will Moore take the next step?
YES! OK, let's amend that to probably. Moore whiffed nearly a batter per inning last season, and if his control gets just a little bit better, look out. He's been going as an SP2/3 in early drafts, so you won't sneak him past anyone. He's only 23, you know.
Will Jennings take the next step?
Hmm … maybe. The power/speed skills are very nice, and Jennings scored an impressive 85 runs in 132 games last season. However, he batted just .246 while posting strikeout and walk rates that were disappointing when considering his minor-league track record. Jennings is only 26, so we're certainly not going to write him off, but he needs to improve if he still wants to be the next Carl Crawford. I'm leaning toward optimism.
When will Myers become a regular?
June 7 at home versus the Orioles. Or something like that. He could make the Opening Day roster, though. It's not like this team is loaded with bats.
Sleeper
Before taking a line drive off the leg last May, Niemann seemed to be putting together a strong season. His strikeouts and ground balls were up, and his ERA was around 3.00 in seven starts. The 6'9" Niemann should be a terrific SP4 in AL-only leagues, and as noted above, might offer mixed-league help along the way.
Top prospects
Chris Archer, SP – Archer has lights-out stuff, along with some control issues and plenty of competition at the back end of the Rays' rotation. Don't expect much from him this season.
Hak-Ju Lee, SS – Escobar could be a one-season – or even half-season – placeholder for Lee's eventual arrival. Lee's one real fantasy skill is his speed, as he could swipe 30-plus bases as a big leaguer. He has a good glove as well, but what do we care?
Jake Odorizzi, SP – The buzz on Odorizzi is that he could be a nice mid-rotation starter someday. He could be part of the Rays' rotation this season, but he has to contend with Niemann, Cobb, Hernandez, Archer …
Alex Colome, SP – Colome has control issues, and his sinker/strikeout repertoire has some thinking that he'll move to the bullpen soon.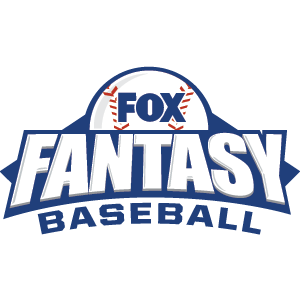 FOX Fantasy Baseball
Join or Create a Free League
Play Now!