Fantasy faith: Don't give up on Dickey
In last week's column, we conveyed the gravity of vigilance during the opening weeks of the season. The intended message was sleeping on the upstarts of the young campaign is an ill-fated approach, one that could impede the fruition of your fantasy roster. As a corollary to this idea, perspective was vital to this stance, as to prevent careless or impulsive moves from a small sample size of games.
This sentiment is central to today's discussion as well, as a corresponding notion to the above concept was absent: patience, mainly in reference to underperforming players. As excitement and zeal are at a peak at the launch of spring, slow onsets tend to be amplified to an unnecessary degree. When these disappointing showings are put under a microscope, conviction in a player's ability to recover quickly diminishes, leading to an annual transgression of owners giving up on one of their entities too soon.
Aramis Ramirez was a causality of such oversight last season. In his first season with the Brewers, the Silver Slugger was batting a feeble .205 through his first 23 games. Turning 34 that June, the fantasy community questioned if Ramirez had any ammo left in his arsenal, as the Milwaukee third baseman began to find himself on many a waiver wire. The apprehension proved to be tenuous, as Ramirez posted a .317/.379/.573 line from May 2 on with 25 homers, 95 ribbies and 78 runs, production that translated to a preeminent standing at his position.
Fellow hot corner Ryan Zimmerman also fell under this umbrella. Zimmerman pushed his proprietors' fortitude to the limit, recording just three blasts along with a .218 average and .285 OBP in his first 55 games. Nevertheless, after receiving a cortisone shot to alleviate shoulder pain, Zimmerman was lights-out at the plate, launching 22 long balls and hitting .321 over the final 90 contests. Albert Pujols, Ike Davis, Mat Latos and Adam Wainwright are other notable stars who bounced back from stumbles out of the gate in 2012.
All of which brings us to the pressing matter of a certain knuckleballer working north of the border. Despite pitching like Henry Rowengartner before the Little Leaguer broke his arm, I'm not jumping off the S.S. Dickey.
The tidbit that the 38-year-old brandished a 5.71 ERA through his first three games last year has been mentioned so many times in the past week that I'm this close to going Paul O'Neill on the office water cooler. The reigning NL Cy Young winner DID brandish such a mark after his third outing, but those numbers were jaded by an aberrational beatdown at the hands of the Phillies (eight runs in 4 1/3 innings), as Dickey surrendered a paltry three runs in his 13 innings before that excursion and rolled off a 1.21 ERA in his next 11 appearances.
Make no mistake, there's been zero idiosyncrasy or misfortune associated with Dickey's numbers thus far, as his 8.44 ERA and 1.97 WHIP are indicative of his performance, or lack thereof. His knuckleball is simply hanging high, a death sentence for pitchers of his craft. Combined with a lackluster spring training and shaky World Baseball Classic exhibition, the apprehension concerning Dickey has been magnified.
Yet for those thirsting to throw in the towel on Dickey, which display is likely more suggestive of his talent: his last two disastrous outings, or his previous 94 games in which he submitted a 2.95 ERA and 1.15 WHIP in nearly 617 innings? For as much as Dickey's 2012 is considered a one-year wonder, the former Met flaunted a 3.08 ERA and 1.20 WHIP in 383 innings from 2010 to 2011. The above three-year window is remarkably similar to Cole Hamels (2.97 ERA, 1.10 WHIP in 95 games from 2010 to 2012), another pitcher who hasn't come out firing in 2013 (13 earned runs in 10 2/3 innings). However, there have been no calls for Hamels' head, at least in terms of the fervor directed at Dickey.
The guy's had two bad starts. This is somewhat to be expected, as the rapport between a knuckleballer and an uninitiated catcher is not an accelerated process. And for haters claiming the jump to a more-competitive league is the catalyst for his troubles, Dickey held a 1.88 ERA in three games against the AL East last year, so put that erroneous theory in your pipe and smoke it.
Even for those convinced rejuvenation is not in Dickey's forecast, recall the case of Tim Lincecum last season. A highly-touted preseason pick, the Freak frustrated his rotisserie contingent with an abysmal 6.42 ERA and 1.58 WHIP through the first half, translating to his original owners dropping the Giants ace from their roster. Despite his predicament, Lincecum was given a chance by at least one owner in most leagues, as his upside was worth the risk. This gamble paid off, as Lincecum boasted a 3.06 ERA in his first 13 starts after the All-Star break.
In short, though you may lack conviction in Dickey, another manager will undoubtedly give him a shot. Even if it's a shallow return, it's better than losing your investment with zero profit.
But let's not get ahead of ourselves. Dickey has a platform to shine this Saturday versus a Royals lineup that's more puff than potent. Don't have him on your bench when this opportunity arrives.
Players to Watch
Garrett Richards, Angels
Richards is set to replace Jered Weaver in the Halos rotation while Weaver tends to fractured radial head in his non-throwing arm, which should keep him sidelined 4-6 weeks. (In a related note, I suffered the same injury in pickup hoops in early March and returned within 20 days. Ball's in your court, Dream Weaver.) A former first-round pick and top-100 prospect, Richards struggled in a starting role last season, finishing with a 4.42 ERA and 1.60 WHIP in nine starts. He did shine in the minors though, and has looked good in the bullpen this season with a 0.92 WHIP and 10.4 K/9 mark. Luckily for Richards, his first start will be an easy test, as the Astros travel into town this weekend. With RP eligibility, snagging Richards could surface as an astute move.
Welington Castillo, Cubs
Get to know the name, folks. At a spot known for its hitting scarcity, Castillo is demonstrating his chops with the lumber, hitting .381 in the early going. The Cubs catcher is also disciplined at the plate, owning an 8.9 walk rate in 52 games last year. He faces little competition in the Windy City, as Dioner Navarro is serving strictly as Castillo's backup. In NL-only and deeper leagues, Castillo is worth the roster stash. (Also, how about them Cubbies? Jeff Samardzija's repertoire is resembling ace material, Starlin Castro is one of the best shortstops in the game, Anthony Rizzo is looking like the real deal…in the (edited) words of the construction worker from Major League, "You know, these guys aren't so #*$&%!@ bad." Granted, most 3-5 teams that trot out a roster with Alfonso Soriano batting cleanup and Carlos Marmol in uniform would be considered a train wreck, but in Wrigleyville, that's called progress.)
Jean Segura, Brewers
Slotted seventh in one of the weaker lineups on the Senior Circuit hasn't helped Segura's ranking, but an 11-for-24 start is hard to ignore, especially at an offensively-starved position like shortstop. Segura logged a .304 average, .358 OBP and 37 steals in Double-A last season, along with a respectable .264 average, 19 runs, 14 RBI and seven steals in 44 games with Milwaukee. Segura left April 7's game with a bruised quad, but returned to the lineup on April 9 and proceeded to go 2-for-4, putting to rest worry of his health. View Segura as an off-day insertion with starter/trade-bait potential.
A.J. Griffin, A's
Besting Dan Straily for the fifth spot in the Athletics' rotation, Griffin erased any doubt concerning an unstable training camp with a quality reception in his 2013 debut, holding the Mariners to two runs in six innings. Only 25 years old, Griffin paraded his virtuoso last season in his rookie tour of duty with a 3.06 ERA and 1.13 WHIP in 15 games. Though his sabermetrics (.264 BABIP, 3.85 FIP, 81.3 left-on-base percentage) state regression is due, he was one of the few Oakland pitchers that functioned just as well on the road (2.90 ERA, 1.24 WHIP) as at home (3.21 ERA, 1.02 WHIP). Owned in 60.6 percent of FOXSports.com Fantasy Baseball leagues, Griffin's next start against the Angels could be a bumpy soiree, but the following matchup against the wretched Astros makes him a must-start.
Starling Marte, Pirates
I thought a loopy swing would encumber his fantasy relevance in his first full season in the Bigs. Though opposing pitchers have found holes in his cuts, evidenced by nine strikeouts in nine games, Marte has been able to put wood on the ball, hitting .333 the opening weeks for the Buccos. While he hit five homers in 47 games in 2012, PNC Park won't facilitate much power from the Pittsburgh leadoff man. However, his speed and contact rate should deliver ample runs and steals, and he is easily attainable in most formats.
Players to Avoid
James Shields, Royals
I'm not sure why Shields is discussed as a front-line arm, as he entered 2013 with a 55-49 record, 3.85 ERA and 1.24 WHIP in his last four seasons. Quite the pedestrian output for one nicknamed "Big Game James." To his credit, Shields has always been an innings workhorse (averaging 222 innings since the 2007 campaign), and his velocity has seen an uptick in the past two years. Alas, upcoming matchups against the Blue Jays and Red Sox could put the smackdown on his ERA and WHIP. Even in deeper formats, Shields is a risky play the next few weeks.
Adam Lind, Blue Jays
I don't think most owners harbored aspirations of Lind recreating his 2009 season (35 bombs, 114 RBI, 93 runs, .305/.370/.562 line), though something along the lines of 25 dingers, 85 RBI and a .260 average seemed in the realm of possibility. The key word there is "seemed."
Lind had an infamously slow start last season as well, as he was stuck on the interstate in early July (.188 average) with just five homers before turning on the jets to end the summer (.306 average, 30 ribbies in final 52 games). Still, there are too many viable options at first base and the utility spot to wait on Lind. I wouldn't drop him, but the bench is where he belongs for now.
Aaron Hicks, Twins
We highlighted Hicks in our rookie review last week, and the future remains bright. Sadly, that future looks distant at the moment, as Hicks has 16 punch-outs versus a meager two hits in 35 at bats. With Darin Mastroianni starting to cut into playing time, Hicks should be dropped in all non-keeper leagues.
Donovan Solano, Marlins
Don't be fooled by the decent average. Outside of that arena, Solano offers little to fantasy owners, even in NL-only or deeper formats. Besides, what does it say about a player if he's batting near the bottom of an order that features Placido Polanco, Greg Dobbs, Chris Coghlan and Juan Pierre? In a related note, can we get a White House petition to free Giancarlo Stanton from the tyrannical reign of Jeffrey Loria? If a request to build the Death Star can get the necessary number of signatures, this should be a piece of cake. And speaking of Loria, what grown man goes by "Jeffrey" instead of "Jeff?" That guy is the worst.
Josh Beckett, Dodgers
I championed Beckett as a buy-low candidate this offseason, and I'm not backing down from said endorsement. Yet part of this approval stems from pitching in Chavez Ravine, a cathedral known for its affability to those on the mound. Set to make his next two starts on the road in Arizona and Baltimore, Beckett could be in for a bruising.
PEN-demic! Update
I thought last year's epidemic to bullpen arms was rampant. Much like G.I. Joe: Rise of the Cobra, it was simply a precursor for the nonsense to come. Ten days into the season and we already have two closer coup d'états in Milwaukee (Jim Henderson for John Axford) and Chicago (Kyuji Fujikawa for Carlos Marmol), with Kansas City (Kelvin Herrera for Greg Holland) looming as the next grounds for overthrow. The fireman thrones occupied by Mitchell Boggs and Joel Hanrahan would hardly be described as stable, and don't sleep on Sergio Santos replacing Casey Janssen at some juncture. In other relief news, Jason Motte, a preseason top-five selection at the position, might be shut down for the season. As for Detroit…don't worry about Detroit. Joaquin Benoit is currently the favorite of manager Jim Leyland, meaning by the time this article's published, Phil Coke will have retaken the closer reins.
Waivers Watch: Brian McCann, Braves
I'm all for The Rookie II: The Evan Gattis Story, but once McCann returns, which could be by the end of April, the six-time All-Star will be getting the majority of starts behind the plate. Because of Gattis' scorching start, McCann is becoming increasingly available in FOXSports.com fantasy baseball leagues. Though his average was a career-worst .230 last season, he still managed to slam 20 shots into the outfield seats with 67 RBI, and came into 2012 with a .281/.362/.482 line from the previous four years. If McCann is on the wire, grab him immediately.
Rookie Review: Trevor Rosenthal, Cardinals
Another Boggs blow-up could begat the Rosenthal Era at the end of the Redbirds' bullpen. The 22-year-old from Missouri has a cannon for a right arm, illustrated by eight strikeouts in six innings this year and a 9.2 K/9 mark in over 285 minor-league innings. His long-term prognosis is for the starting rotation, but bearing in mind the St. Louis bullpen woes, don't be surprised if Rosenthal works mainly from relief this summer.
Big League Chew Player of the Week: Dude Who Caught Ball While Holding Baby
Given that Shin-Soo Choo has a NL-worst -2.0 UZR rating amongst center fielders, perhaps he should be taking fielding lessons from this cat.
Spit Your Tobacco at: Jeffrey Loria, Marlins owner
The offseason fire-sale has led to a 1-8 start for Miami, including four shutouts in the first nine games. Seriously, this guy makes Mike Brown look like a combination of Jerry Buss and the kid who owned the Twins in Little Big League.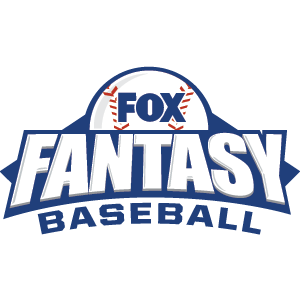 FOX Fantasy Baseball
Join or Create a Free League
Play Now!