Can Reynolds, Indians stay hot?
There were certain facets of life I felt were resolute. The serenity of day games at Wrigley. The guitar riffs of Dan Auerbach. Ray Allen's jump shot. Ron Swanson's mustache. Given the mercurial nature of our culture, it's comforting and reassuring to have these pillars of constancy.
So when one of these columns disintegrates, my world is sent spiraling into disarray and discomfort. The anchor in question, of course, is Mark Reynolds.
Reynolds is likely far from the first name associated with stability, and rightfully so, as the man's more temperamental at the plate than springtime in Missouri. Yet what has been more dependable in baseball than a Mark Reynolds stat line at the end of September? You knew you were getting a healthy dose of long balls and decent RBI production versus a batting average that skirted the Mendoza Line with a plethora of punch-outs. Moreover, his streaky nature always made Reynolds a candidate for the undesirable mantle of "most add/dropped fantasy player in a single season." The sentiment translated to reality, as Reynolds began 2013 with his third team in four years.
This campaign has been a different tale, as the 29-year-old slugger has warded off his historical struggles while conserving his power output, entering Thursday's action with a league-best 11 homers, 34 ribbies and a respectable .271/.362/.581 slash. Quite the head-scratcher, considering Reynolds owned a collective .213 batting mark from the past three seasons.
The cynic in me states it's still early, but in truth, it's not that early, as Mother's Day is already in our rearview mirror. I decided to seek the counsel of FOXSports.com contributor and Tribe fan Adam Meyer to help make sense of Reynolds' onslaught, as well as his judgment on other Indians players who are transcending their preseason forecast.
Beall: Adam, in your trying-not-to-be-biased-but-slightly-biased opinion, is Reynolds' start the real deal?
Meyer: As a fantasy baseball fan, I honestly believe Reynolds has turned it around. In his career, Reynolds has never finished a season with more hits than strikeouts but in 2013 it could happen. Currently, he has 35 hits and 38 Ks.
Recently, I saw an interview with Reynolds where he talks about how instead of trying to pull every pitch he's actually going with the pitch. So, Reynolds is getting more opposite field base hits and still taking pitchers deep when they decide to go inside.
Also, having Nick Swisher and Carlos Santana in the batting order contribute to Reynolds' success.
As a Cleveland Indians fan, I love that he can play the corner infield spots. That makes Lonnie Chisenhall (not a fan) expendable at third base and opens the DH spot for whoever is hot at the given time (Ryan Raburn, Yan Gomes, Michael Brantley, etc.).
Let's keep this Tribe discussion going for a second. Who do you think will be the better fantasy pitcher at the end of this season: Justin Masterson, Ubaldo Jimenez, or the field?
Beall: I'm aware of Reynolds' newfound mindset with the lumber; and though he has just four hits to the opposite field this season, given he recorded a mere five in this direction in 2012, he's headed in the right path. Of greater note has been Reynolds' ability to drive the ball up the middle, with 21 hits, including seven jacks, taking this route (versus a mere 44 hits and six homers in 2012).
Reynolds has never been a frozen-rope hitter (evidenced by a career 17.1 line-drive percentage), meaning his .289 BABIP is likely unsustainable, and with it, his .271 batting average. However, Reynolds has been successful in curtailing his ground-ball rate this spring, an area that has afflicted him in the past. I think a reasonable projection is something in the .250 range with 35 homers and 95 RBI. Remembering that Reynolds went undrafted in the majority of leagues, his return on value is through the roof.
As for the Cleveland arms, Jimenez is the most attractive name (especially with his recent showings) and certainly possesses the highest upside in the regiment. Yet the guy who has my attention is Zach McAllister. There's nothing flashy about his performance (a claim supported by a 2.5 K/BB ratio), but he seems like the safest bet to deliver sound and balanced outings throughout the summer. Masterson's sabermetrics, most notably a miniscule 14.5 line-drive percentage, indicate regression on the horizon, and though I love me some Scott Kazmir, let's see the former All-Star display a semblance of permanence before we endorse him.
Which Indians hurler has your eye at the moment? And you mentioned Carlos Santana earlier. He's been touted with the pedigree of an upper-echelon player, yet came into 2013 with a .246 average and .358 OBP in his last two seasons, albeit with 45 bombs in that time frame. Can we envision this brilliance to continue, or is the catcher due for a hard case of cold reality when the temperature heats up?
Meyer: In the words of Will Ferrell from Old School, "I think I see Ubaldo Jimenez. He looks glooorious!" His three straight wins, allowing three earned runs and striking out 20 batters in the process, is a start, but even with those performances Jimenez's ERA is still 5.55.
The Indians' starting pitcher with my attention is Justin Masterson. On Monday, I had the opportunity to attend the New York/Cleveland double-header and to see Masterson only need one run for the win was amazing.
Now, I'm not saying Masterson is a top-tier ace. He'll still have his "5 ER" or "7 ER" in the box score and he probably wouldn't be an ace on any other team (Houston is the exception), but his ability to shine in bigger moments is a key characteristic. When I say "bigger moments" I'm referring to his dominant outings defeating 2012 Cy Young Award winners in Toronto and Tampa Bay, and also going the distance in the midst of long string of games, saving the bullpen.
As for Carlos Santana, the protection of the aforementioned Mark Reynolds is the biggest reason for the catcher's success. I believe as one goes, so does the other. My wish is that Santana stays at either first base or DH to remove the risk factor and the wear and tear playing the role of backstop puts on a player. His .325 batting average is obviously too high given Santana's .254 career average, but I wouldn't think hitting .300 is completely out of the question when this season ends.
What's your thoughts on Santana's hot start in 2013?
Beall: Before I get to the awesomeness that has been Santana, a quick supplement to your Jimenez synopsis. Yes, the ERA is elevated, but most of that damage stems from back-to-back beatdowns in early April versus the Yankees (4 1/3 innings, seven runs) and Red Sox (1 2/3 innings, seven runs). Subtract those two disasters and the ERA is down to 2.43. Even factoring the rough showings against Boston and New York, Jimenez still rocks a respectable 1.21 WHIP. Owned in just 7.5 percent of FOXSports.com leagues, Jimenez could be a waiver-wire steal.
Masterson's 3.4 BB/9 mark slightly scares me, and his .281 BABIP, compared to his preceding figures, suggests his ERA and WHIP could be in for a hit. Overall, I'm a fan, and think he will exceed his draft value this season.
I'm torn on Santana. For a cat that has 30-homer potential, Santana has one of the smoothest swings in baseball, and the lack of offensive production at backstop amplifies his virtuosity. Alas, it's irrational to picture Santana upholding a .365 BABIP, and I think the aforementioned toll of the position will render its' ugly head later in the summer. He'll finish as a top-five catcher, but I fear he's in for a precipitous drop in the upcoming months.
Besides, it's Cleveland we're talking about. What greater certainty is there than something terrible befalling that town, right? (Special thanks to Adam for taking the time to assist in this piece.)
Start 'Em
Justin Morneau, Twins
At the start of the season we warned that Morneau's waning power, along with the Yosemite Park-dimensions of Target Field, made the former MVP a nonentity in the rotisserie world. Though both circumstances remain legitimate, Morneau's yield in the average and RBI outlets have somewhat negated this shortcoming, raking at .375 with 19 knocked in and 12 runs in his last 18 games. A career-low walk rate is partially troubling, but that probably qualifies as nitpicking. The real sign that this success is can be prolonged is found in Morneau's batted ball data, which reflects his past harvest. Available in nearly 40 percent of FOXSports.com leagues, Morneau is a must-own in AL-only and deeper leagues.
Brett Lawrie, Blue Jays
Lawrie limped out of the gate in return from a rib cage ailment, posting a buck seventy-five in his first 21 games of 2013. Luckily for Lawrie owners, the once-ballyhooed prospect is starting to show signs of life in the past week, going 7-for-23 with two doubles and a homer. Lawrie's uneven commencement led to a plunge in his ownership rate, meaning the Toronto hot corner can be had in a multitude of formats.
Jorge De La Rosa, Rockies
It's easy to be skeptical of De La Rosa's surprising line (2.98 ERA, 1.21 WHIP through eight outings) considering the 32-year-old entered the season with a career 4.96 ERA and 1.50 WHIP. The stigma associated with Coors Field isn't helping De La Rosa, either, and his .258 BABIP states some regression is feasible. What is boosting the Colorado arm's stock is a cutback on fly balls, a problem that beleaguered De La Rosa in the past. A Rockies offense that's tied for first on the Senior Circuit in runs is also raising De La Rosa's standing, offering the necessary support to qualify for wins. He's far from a sure thing, yet there's not as much peril associated with this pick-up as conceived.
Domonic Brown, Phillies
As much as I like Brown, it infuriates me to no end that no one refers to the fledging outfielder as "Doc Brown." Think about the ramifications of such a nickname: parading to the plate with "Power of Love" blaring from the ballpark speakers, fans in the bleachers dressed in lab coats and white hair, rolling to the stadium in a tricked-out DeLorean. These are the things that keep me up at night.
Before going o-fer on Wednesday against the Tribe, Brown was hitting over .300 in his previous 19 games with five homers, 13 RBI and nine runs. Aside from his lack of presence on the base paths (zero swipes), Brown has been a suitable fourth outfielder/substitute in standard leagues. Not turning 26 until September, there's plenty of reason to believe Brown can continue to develop throughout the summer, making investment in Doc an astute play. (See what I did there? Besides, with Roy Halladay on the sidelines, there will be no confusion utilizing said moniker. I don't ask for much, Philadelphia. Let's make this dream come true.)
Sit 'Em
Will Middlebrooks, Red Sox
The .208 average is what grabs most owners' attention, but this is equally disturbing: 45-to-5. That would be Middlebrooks' strikeout-to-walk quotient. Mamma mia! (The expression, not the movie. That was lovely.) His home-run facility is alluring, yet deduct the four homers against Toronto in the second series of the year and Middlebrooks has a middling three jacks in the other 35 games. Even in AL-only leagues, Middlebrooks belongs on your bench.
Jason Kubel, Diamondbacks
Fresh off a 30-tater season in 2012, Kubel's spring began auspiciously, slugging two homers and six RBI in his first six starts. Unfavorably, a quad injury sent Kubel to the disabled list for most of April and hasn't been the same since, logging only five hits since returning on April 28. Worse, the Arizona outfield is jammed with viable options, equating to less playing time if Kubel can't shake off the rust. Kubel's power justifies his roster spot, but starter implementation is out of reach at the moment.
Josh Willingham, Twins
In OBP formats, Willingham's robust 17.5 walk percentage maintains his relevance, although other components of his game (.205 average, five homers, 13.5 line-drive and 29.4 infield-fly ball percentages) are disconcerting. The latter two figures are particularly vexing, suggesting Willingham is gunning for the fences rather than taking what's thrown in his direction. The good news is Willingham won't continue on this putrid pace the rest of the summer. Unfortunately, until he begins to right these wrongs, he doesn't deserve starting status, either.
Jeremy Hellickson, Rays
The punch-outs (7.9 K/9) are dramatically up for the 2011 AL Rookie of the Year from 6.3 K/9 last season and a 5.6 mark in 2010. Regrettably for Hellickson proprietors, that's not the only stat that's gone skyward this spring, as Hellickson is giving up 1.69 homers per game, tied for fourth-worst in the American League. After three consecutive seasons of 80 percent-or-better left-on-base percentages, Hellickson has gone in the opposite end of that spectrum in 2013, rocking a 68.8 LOB proportion. Coupled with a shaky Rays lineup, Hellickson's upside is somewhat encumbered, earning time in AL-leagues only.
PEN-demic! Update
Following last week's turbulent ride, it's been relatively quiet on the closer front…almost too quiet…with Heath Bell asserting himself as the Diamondbacks fireman in the absence of J.J. Putz as the only noteworthy info. On the injury side of things, monitor Chris Perez's forearm tightness. With Vinnie Pestano returning, don't be surprised if the Indians begin to share the save wealth.
Waivers Watch: Kyle Kendrick, Phillies
Most of the undertone when discussing the Phillies rotation has been derogatory. Cole Hamels and his gargantuan extension are singing to the tune of a 4.61 ERA. Poor Halladay is dealing with a shoulder injury, usually a death sentence for pitchers. John Lannan struggled before heading to the DL. Things have wandered to the point where Carlos Zambrano was signed this week. That bad.
However, there is a beacon of light in Kendrick, who has submitted seven straight quality starts and owns a 2.47 ERA and 1.06 WHIP on the season. A major catalyst for Kendrick's attainment has been a reduction in walks, lowering his free passes to 1.7 base on balls per nine innings compared to a 2.8 note a season ago. And though his .257 BABIP and 84.3 left-on-base percentage denote regression, it likely will be a manageable slide. Owned in just 70 percent of FOXSports.com leagues, Kendrick will be an under-the-radar asset all summer long.
Rookie Review: Jedd Gyorko, Padres
A sizzling performance in spring training put Gyorko on the fantasy map; a .210 average and zero homers through his first 17 regular-season games took him off the radar. Since that juncture, Gyorko has lived up to his preseason hype, bashing three homers with a .307 average to boot. Chase Headley's return should equate to expanded RBI opportunities and Gyorko's dual eligibility at second and third add an aura of versatility. In deeper or NL-only leagues, Gyorko, owned in just 13.6 percent of leagues, is a must-own and should be added to watch lists for standard formats.
Spit Your Tobacco at: "Are the Pirates for real?" articles
Before you click on another column with this type of headline, let me save you the time and give you a synopsis: no, they are not. They're the Pirates.
Big League Chew Player of the Week: Adam Dunn, White Sox
There are few things during the summer more enjoyable than those four-day stretches where Dunn remembers he's getting paid to play baseball and actually tries. This may sound facetious, but it's the truth. When he's on, no one makes it looking good as easy and effortless as the Big Donkey.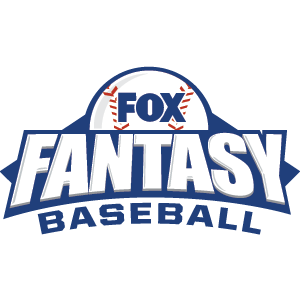 FOX Fantasy Baseball
Join or Create a Free League
Play Now!