Profar more bark than bite for Texas
I tried not to pivot this week's column on Jurickson Profar. Tried my damndest. Unfortunately the infatuation with the Rangers infielder has reached a fever pitch, gesturing the situation calls for analysis despite my predilection to the contrary.
Granted, Profar has the ilk to warrant mentioning, as the 20-year-old entered the season as the top prospect in the game thanks to a sound technique at the plate coupled with superior defensive skills. More importantly, after a slow start to his 2013 campaign, Profar has justified this preeminent ranking, brandishing a .278/.370/.438 line in 37 minor-league contests at the time of promotion.
Alas, it seemed frivolous to waste such precious space on a player expected to have a short stay in the majors, as Profar's call-up derives strictly from an Ian Kinsler injury rather than the fledging star's performance. For that matter, Profar won't even hold a full-time role in this stopover, as Leury Garcia will be making appearances at second in the absence of Kinsler.
This hasn't stopped owners from battling for Profar's services. (Concededly, I own the phenom in one league, but before your cast aspersions, it's a deep, 18-team format where the likes of Jamey Carroll and Darwin Barney are coveted entities. That deep.) However, while I don't believe Profar has much merit in your starting lineup, there is a degree of value to be reaped from this acquisition, for this reason only:
Fantasy owners love them some rookies.
Whether it's Adam Eaton's gratuitous draft stock or the race to the waiver wire for Nolan Arenado, the rotisserie world has a bizarre and misguided obsession with neophyte ballplayers. Sporadically a youngin' like Shelby Miller or Jose Fernandez will be a consistent presence, but more often than not, these prospects are hit with a hard dose of reality in their first go-around in majors. (In a related note, it's extremely disconcerting that I'm now at the life stage where I can call an up-and-comer "youngin" without the slightest bit of satire. Bad times.)
Detractors will point to the 2012 season as foil to this claim, with a handful of hardball freshmen excelling for their fantasy proprietors. Yet this was more of an aberration rather than the standard, and it should be noted that a certain Angel outfielder struggled in his first stint in the majors, posting a .220/.281/.390 line in 40 games in 2011.
Nevertheless, a contingent of owners won't let a trivial thing like "stats" deter their pursuit of baseball's next big thing, nor should it hamper you. This demand can, and should, be cashed in on. For a highly-touted minor-leaguer, the majority of the time, is like a new car: once it leaves the lot, it loses half its worth.
Keeping this stance in mind, wheeling-and-dealing a newcomer is the best long-term play for your roster. I understand the appeal of following a red-hot rookie, and there is a tad of pride that comes with investing in a rising entity, but that view is rooted more in romanticism than realism. Anyone who drafted Eaton or Aaron Hicks this year can preach to that sermon.
One day, Profar may emerge as one of the best middle infielders in the game. But it will not be this day, or any on the upcoming slate. If you were lucky enough to win your league's lottery on Profar, it's time to blow those winnings.
Start 'Em
Daniel Murphy, Mets
Aside from the Matt Harvey Experience, there's little of significance transpiring in Flushing Meadows this spring. Well, unless you count Ike Davis' bid to play 150+ games without surpassing the 30-RBI plateau, making him quite the pioneer at first base. Though such blunders overshadow the bright spots, Murphy's play through a quarter of the campaign calls for attention, as the versatile Met is hitting .302 on the season thanks to a .450 batting mark over his last 10 games. He won't provide much power, and the New York lineup encumbers him from reaching heightened run production, but for those seeking assistance in the average column, Murphy, available in nearly 40 percent of FOXSports.com leagues, is your man.
Leonys Martin, Rangers
Regardless of his designation as a Top 100 Prospect by Baseball America this offseason, Martin's pedigree has come under question, as he failed to make the expected developmental leaps the past two years. Fortunately for those in Arlington, it seems Martin is starting to reach his potential, coming into Thursday's play with eight hits in his last 21 at bats with five swipes and five runs scored. In 39 games this season, Martin owns a laudable .284 average, and in deeper or AL-only leagues, is a good option as a substitute or fourth outfielder.
David Phelps, Yankees
The Pinstripes rotation is battered and bruised, conferring the opportunities to the Notre Dame product Phelps. For his part, he's made the most of this opening, possessing a 2.84 ERA in four starts with 24 Ks in just over 25 innings of work. Look for those numbers to improve, as Phelps takes on the streaky Rays and putrid Mets in his next two outings. His 3.83 walk rate will to need lower if he hopes to extend his stay in the starting rotation, although his forecast should cheer up if his .318 BABIP regresses to the mean.
Brandon McCarthy, Diamondbacks
McCarthy stumbled in his return from that horrifying liner to the dome last season, surrendering 27 earned runs in his first six games (33 2/3 innings) this season. May has been a different tale for the former Athletic, as he's begun to showcase the stuff that equated to a 3.29 ERA and 1.18 WHIP the previous two years, giving up just three runs in his last three appearances (23 1/3 innings) while holding the opposition to a .247 OBP. Even if McCarthy has never been one to rack up the punch-outs, his low WHIP, coupled with Arizona's strong offense, should correlate to a multitude of wins this summer. Retained in a meager 11.7 percent of FOXSports.com leagues, snatch McCarthy up while you can.
Sit 'Em
Barry Zito, Giants
This comes with a caveat, as Zito can still be a worthy adversary when working in the confines of AT&T Park. Away from San Fran? Not so much, as the 2002 AL Cy Young winner has allowed 28 runs (20 earned) in 17 2/3 innings on the road. On the plus side, there's no chance Zito's .347 BABIP remains inflated, and a downturn in that figure will lead to a decreased ERA. Of course, we would be remiss in failing to mention the formidable lineups in the NL West this season, removing some of the chrome on this outlook.
Danny Espinosa, Nationals
Espinosa has been uttered in this space before, just not to this grade of urgency. It would be bad enough if we went strictly by Espinosa's production, or lack thereof (.163/.196/.291 in 149 plate appearances). This is not the only impairment in Espinosa's way, as a rotator cuff tear has been diagnosed as the promoter of his woes. In theory, while this explains his poor display, it also illustrates the problems won't be disappearing anytime soon. Worse, prospect Anthony Rendon, who has been raking in the minors, has been moved from third to second, signaling a change at the major-league level could be imminent.
Jesus Montero, Mariners
I had an entire paragraph composed on the evaporation of Montero's game, trying to deduce the reagent for Montero's no-show. Did Safeco Field's cavernous dimensions claim another victim? Was Montero simply overhyped by the East Coast media? Like Superman, did Seattle's lack of sunlight hurt Montero's strength? Turns out this discussion is moot, as Montero was sent packing to Triple-A Tacoma. The demotion is supposed to be short-term, but that does little to preserve any value Montero had left in his arsenal.
Michael Young, Phillies
Young looked to be seeking vengeance in his first few weeks in the City of Brotherly Love, stroking the lumber at a .330 clip in his first 33 contests. Sadly, the 36-year-old has fallen back to Earth the past two weeks, with just seven hits in his last 52 plate appearances. That drop could persist, as Young still flaunts a .338 BABIP, an elevated integer given his lack of speed. His standing in the middle of the order should parallel to decent RBI and run output, just don't imagine him to keep up his torrid April pace.
PEN-demic! Update
The Miami offense isn't adequate enough to put the bullpen in line for saves, but on the rare chance such an opportunity would present itself, the Marlins will deploy the infamous closer-by-committee approach, as Steve Cishek's rough season (4.66 ERA, 1.40 WHIP) led to this change. Tampa could be headed in that direction as well, with Fernando Rodney blowing his fourth game of the year on Wednesday night, leaving him with a 5.40 ERA and 1.69 WHIP for his troubles. Speaking of tribulations, Jim Johnson was futile in three consecutive ballgames before pitching a perfect ninth on Tuesday night. For now his job remains safe, but another calamity could end his spell as fireman. And in case you need any more proof that drafting closers is a fitful endeavor, Rodney and Johnson were the top bullpen arms on the Junior Circuit last season.
Waivers Watch: Francisco Liriano, Pirates
Not sure what I'm enjoying more: Liriano's rejuvenation or FOXSports.com contributor John Halpin's inner debate if he should jump on the bandwagon. In both regards, it's been an absolute pleasure to behold.
Liriano has been lights-out for the Pirates in three starts, conceding just two runs in 18 innings with 25 strikeouts against six walks. I'm sure the cynic/Halpin in us would like to point out his opponents (Mets, Brewers, Cubs) will not be confused with the '27 Yankees anytime soon, and that Liriano's sabermetrics (90.0 left-on-base percentage, .311 BABIP, 32.6 line-drive percentage) state these good times won't last. Available in nearly 60 percent of FOXSports.com leagues…aw, who am I kidding, his arm will eventually fall off in the next week or so. Still…FRANSICOOOOOOOOO!
Rookie Review: Jake Odorizzi, Rays
Mentioned in our Double Starters piece this week, Odorizzi was eclipsed by Wil Myers in the deal that brought James Shields to Kansas City. Don't envision Odorizzi to remain anonymous for long. Brought up to replace David Price while the Tampa ace is sidelined, Odorizzi was solid in his first start with the Rays, going five innings of three-run ball against the Blue Jays. Odorizzi is assumed to be a short-term answer until Price returns, but a strong showing could keep him in the Show for the rest of the summer.
Spit Your Tobacco at: Astros' Snow Cone Guy
In his defense, if you're ordering a snow cone at a ball game, you kind of have this coming.
Big League Chew Player of the Week: Aroldis Chapman, Reds
His license plate that reads "MPH 105" could reference his pitching velocity or his six speeding tickets. Once summersaulted off the mound after a win. Found himself in the middle of a bizarre and embarrassing hotel robbery incident. And last weekend, allegedly blew a save after eating too many guava and cream cheese pastries. The guy's not the Cuban Missile. He's the Cuban Kenny Powers.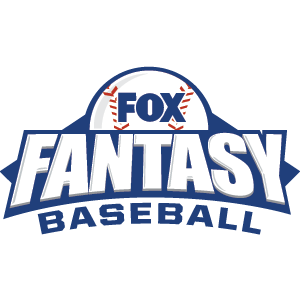 FOX Fantasy Baseball
Join or Create a Free League
Play Now!