Turner, Ozuna heating up in Miami
It may have been a college professor, or perhaps a commentator on Yahoo! Answers, that once stated, "Perception is a reality, but perception is not reality itself." Such is true in the world of sports. Observations are not in short supply, and thanks to amplified coverage and presence of social media, some mindsets become repeated and echoed, thus transforming into perceived actualities.
The diamond has its fair share of supposed infallibilities. "Don't bat left-handers together in the lineup" is a personal favorite, as well as the decree that "closers can't pitch in non-save situations." Watching a few broadcasts over the weekend, one maxim that reared its head multiple times was the conviction that "hitting starts to heat up over the summer."
It's an adage baseball fans have heard multiple times, so much so that it's become an accepted truth. Moreover, it's an assumption that many fantasy owners take to heart when their stars falter in the opening months, consoling in the belief that the offense will rise with the temperature.
Certainly some individual players historically struggle out of the gate (cough cough Adam LaRoche), but across the big-league landscape, is there any veracity to this claim? For, despite its recognition as a bylaw, statistical analysis illustrates that hitting two left-handed batters consecutively won't act as detriment to an offense. Same goes for firemen in endeavors outside the confines of the ninth-inning. Or, put more eloquently by 20th century philosopher/streetball legend Sidney Deane, "You can put a cat in an oven, but that don't make it a biscuit."
So what do the numbers say about the alleged plate production once spring ends? According to the breakdown from the major-league first and second-half splits from the past three seasons, this theory is a misnomer. (Why start at 2010? Let's just say 2009 looked a little…steroidy.) The splits from the first half:
2010-2012 First-Half Splits
| Year | R/G | HR/G | AVG | OBP | SLG |
| --- | --- | --- | --- | --- | --- |
| 2010 | 4.47 | 0.94 | .259 | .329 | .406 |
| 2011 | 4.19 | 0.89 | .253 | .319 | .391 |
| 2012 | 4.31 | 1.00 | .254 | .319 | .405 |
Now take a glance at the production after the All-Star Game. The variance, or lack thereof, is shocking:
2010-2012 Second-Half Splits
| Year | R/G | HR/G | AVG | OBP | SLG |
| --- | --- | --- | --- | --- | --- |
| 2010 | 4.28 | 0.95 | .255 | .321 | .399 |
| 2011 | 4.39 | 1.00 | .258 | .322 | .408 |
| 2012 | 4.34 | 1.03 | .255 | .318 | .405 |
Unfortunately, those assuming their rotisserie entities' fortunes will turn with the tide are mistaken. On an individual-case basis, there might be data to promote turnaround, but just because school's out and pools are open are not reasons alone for improvement.
On the bright side, you can now call "shenanigans" the next time your favorite play-by-play man drops this proverb in a telecast. Granted, you'll get some weird looks and expose yourself as a nerd, but you'll know you're right.
Start 'Em
Jason Castro, Astros
Fun fact – apparently there's a former American Idol contestant named Jason Castro. Who knew? Actually, probably a lot of people, to the point where, "Hey, did you know there's a baseball player named Jason Castro?" is the more applicable question in our society. Good gravy, our country's in shambles.
Anyway, Castro has done the unthinkable – become an Astro other than Jose Altuve that's fantasy relevant, thanks in part to a three-week tear with five homers, .358 average and .444 OBP in his last 15 games. A former top-50 prospect, Castro has eight jacks on the season with a commendable .271 average, and, at age 25, has plenty of room to grow. With many prominent catchers failing to live up to the hype, Castro, owned in just 26.6 percent of FOXSports.com leagues, justifies a look.
Jacob Turner, Marlins
Turner was the jewel for Miami when the Fish shipped Anibal Sanchez and Omar Infante to Motown. For his part, the 2009 first-round pick pitched well in seven starts for the Marlins, holding a 3.38 ERA and 0.98 WHIP. Alas, a rough spring training equated to a demotion to Triple-A, where Turner was mostly up-and-down (albeit in a very offensively-conducive environment). However, in his first two outings since being recalled to the Show, Turner has executed up to his potential, surrendering a lone run in 13 innings of work.
The Miami offense won't provide much run support, hurting Turner's value in leagues that account for net wins, and he's not one to rack up the Ks. Yet operating in a pitcher-friendly ballpark should parallel to decent ERA and WHIP totals, and possessed in a meager 1.6 percent of FOXSports.com leagues, is definitely worth the, um, "catch."
Adam Lind, Blue Jays
Remember Adam Lind? Not the guy who averaged a .246/.296/.428 line the past three years, but Adam Lind, the basher who posted a .305/.370/.562 slash in 2009? Sshhhhhh…the latter Lind has quietly returned to Toronto, raking at a .329 clip with a .411 OBP in 46 games this year, aided by a .403 average over his last 21 contests.
We've mentioned the 29-year-old DH in this space before, though owners have been slow to hop on his train. Concededly, there's no chance Lind will maintain a .373 BABIP, and he's been far from durable the past few seasons. Then again, if Lind can stay out of the infirmary, he's still got a lot of life left in his bat, warranting a spot on your roster.
Bartolo Colon, A's
Confession: I'm not a lawyer (shocking, I'm sure), so not going to act like I know how this Biogenesis scandal will shake out. In probability, suspensions won't be imminent, and in Colon's case, his prior steroid moratorium might give him a pass. Until we hear differently, keeping running out the 2005 AL Cy Young winner, who has given up three runs in his last four appearances (30 innings) with 19 punch-outs. A 3.83 xFIP versus his 3.14 ERA should give slight pause, but a 17.6 line-drive percentage and 3.28 FIP show drastic regression isn't near, giving managers assurance to give Colon the go-ahead.
Sit 'Em
Zack Greinke, Dodgers
He shined in his first game back from a collarbone injury. The three outings after that? Not so much, as 15 runners (13 earned runs) have crossed the plate in his last 13 1/3 innings. You hate to say the catalyst for the fallout is a rushed return, but Greinke's dividends from these starts don't sponsor a dispute. Owners don't want to release Greinke into the wild, and his sabermetrics (.352 BABIP, 3.50 FIP) forecast better days ahead, yet until he gets back on track, his output warrants a spot on the bench.
Andre Ethier, Dodgers
Speaking of Dodgers, Ethier proprietors holding out hope for a revival might want to readjust their aspirations. History proposes that, eventually, Ethier would revert to his career .290/.362/.476 line (not accounting 2013's stats), yet the outfielder is in Don Mattingly's doghouse, and with the breakout of Yasiel Puig and Scott Van Slyke, could be out of a job once Carl Crawford and Matt Kemp return from the DL. At the moment, Ethier is getting the opportunity to find his way out of a slump (.216 with just two homers in his last 41 games), but far too many solid outfielders in fantasy to license patience.
Chase Headley, Padres
In his three previous seasons before 2012, Headley averaged a .269/.344/.387 line with nine homers and 55 ribbies per year. Last season, the Padres hot corner hit .286 with 31 homers and 155 RBI. In 2013, Headley has five homers, 17 RBI and a .231 batting mark through 45 games. Which set of figures look like the outlier to you?
Envision a tad of progression (especially with a 20.0 line-drive percentage), although the big things imagined from Headley are unlikely to come to fruition.
Torii Hunter, Tigers
Don't let the .304 average fool you. In the past 30 contests, Hunter is hitting a meager .246 with a .304 OBP. Worse, Comerica Park has sucked nearly all the power from his lumber, with only two long-shots on the year (versus 16 homers in 2012). At age 37, Hunter is, at best, an alternate outfielder in fantasy.
PEN-demic! Update
A DL stint by Rafael Betancourt puts Rex Brothers in the closing spotlight in Colorado, while an injury and off-the-field issues to Chris Perez will give Vinnie Pestano an opening for the ninth-inning gig with the Tribe. Additionally, Huston Street's calf problems bequeath the job in San Diego to set-up man extraordinaire Luke Gregerson. In other news from the sickbay, Jim Henderson will begin a rehab stint on Friday, and Ryan Madson…well, let's face it, Madson's never pitching again. Hell of a guy if you're looking to play catch, though.
Waivers Watch: Marcell Ozuna, Marlins
Ozuna has hit from the moment he was called up to the big leagues, boasting a .326 average in nearly 140 plate appearances this year. In terms of run production, Miami's deficiency of viable components hampers Ozuna's power return, and, despite his brawn in the minors, his ballpark won't enable many fireworks at home. Nevertheless, Ozuna, with good average and OBP contributions, should be owned at a higher rate than his current 11.7 percentage.
Rookie Review: Tyler Skaggs, Diamondbacks
I'm sure we will be hearing plenty of Los Angeles' Puig in the upcoming weeks, so let's give the headline to Skaggs, who entered the season as a top-15 prospect on both Baseball America and MLB.com rankings. A 2009 first-round pick for the Angels, Skaggs has a 3.86 ERA and 1.03 WHIP in two starts with Arizona, and made six starts in the desert last summer. With 483 strikeouts in over 440 minor-league innings, Skaggs has a lively arm that will leave the opposition in his wake. If he can get his command under control (averaging three walks per nine innings in Triple-A this year), Skaggs could be a formidable cannon for the Diamondbacks.
Spit Your Tobacco at: Articles claiming steroids are ruining baseball
Baseball has survived a thrown World Series, a missed World Series, a Marlins-Indians World Series and the yellow-and-brown uniforms of the Padres. Think the game will be alright after a few knuckleheads got nailed juicing up.
Big League Chew Player of the Week: Domonic Brown, Phillies
Wednesday's bleacher shot gives Brown 10 bombs in his last 12 games. That is how it's done, son.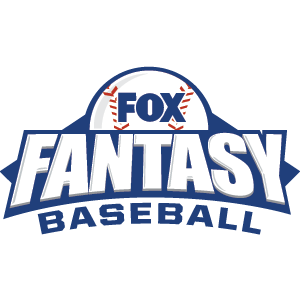 FOX Fantasy Baseball
Join or Create a Free League
Play Now!