Fantasy double starters: April 8
Start 'Em
Andy Pettitte (at CLE, BAL)
Owned in a modest 55 percent of FOXSports.com fantasy baseball leagues, Pettitte dazzled in his 2013 debut, going eight innings of one-run ball against the rival Red Sox. Though he's turning 41 in June, the lefty still has plenty of gas left in the tank, evidenced by a 2.87 ERA, 1.14 WHIP and 8.2 K/9 mark last season in 12 starts. Cleveland and Baltimore have proven they can pack a pop in the opening week, but look for Pettitte to come out victorious. The punch-out rate from a season ago will be hard to replicate, yet Pettitte's contributions in the ERA and WHIP columns should negate this shortcoming.
Tim Lincecum (COL, at CHC)
It wasn't pretty (seven walks, three hits), but five shutout innings in his first outing of the season has given owners hope Lincecum can bounce back from 2012's forgettable exploits. We aren't ready to declare the Freak rejuvenated to his All-Star form just yet, although taking on the Rockies and Cubs should allow Lincecum a route to continue this success. While the Colorado offense has been on fire, the spacious confines of AT&T Park should encumber the Rockies' explosiveness. As for the Cubs? Well…they're the Cubs. Start Lincecum in all formats.
Paul Maholm (at MIA, at WAS)
Maholm was quietly effective after arriving in Atlanta last summer, posting a 3.54 ERA and 1.19 WHIP in nearly 69 innings with the Braves. Submitting an impressive performance during spring training (1.53 ERA in seven camp starts), the 30-year-old looks to be in for a breakout campaign after turning the lights off on Philadelphia last week. Facing the Nationals might be enough to intimidate his managers from inserting Maholm, though Washington's lineup is slightly more bark than bite at the moment. Additionally, a meeting with the Quadruple-A Marlins is too enticing to pass up.
C.J. Wilson (OAK, HOU)
Mat Latos (at STL, at PIT)
Matt Harvey (at PHI, at MIN)
Gio Gonzalez (CHW, ATL)
Madison Bumgarner (COL, at CHC)
Josh Beckett (at SD, at ARI)
Hiroki Kuroda (at CLE, BAL)
Alexi Ogando (TB, at SEA)
Jake Peavy (at WAS, at CLE)
Anibal Sanchez (TOR, at OAK)
Sit 'Em
Jeremy Hellickson (at TEX, at BOS)
Was the bashing from the Orioles (five runs off eight hits and a walk) an aberration or an indication that Hellickson's sabermetric-antagonistic achievements from the last two seasons are coming to an end? I'm leaning towards the latter, yet the powerful lumber wielded by the Red Sox is sufficient justification for sitting Hellickson this week. Moreover, despite losing Josh Hamilton, Mike Napoli and Michael Young, the Rangers offense should not be taken lightly. Not liking the odds of Hellickson escaping these ventures unscathed.
Roy Halladay (NYM, at MIA)
If the sun hasn't set on Halladay's career, nighttime is certainly near. Following a troubling showing in training camp, Doc was rocked in his season opener by the Braves, surrendering five runs, six hits and three walks in 3 1/3 innings. Don't throw in the towel on Halladay at this early juncture, as nine strikeouts in his abbreviated appearance gives hope that there's some magic left. Alas, a precipitous drop in velocity does not paint a pretty picture for his outlook. The Mets and Marlins are relative pushovers, but Halladay warrants a seat on your bench until proven otherwise.
Wandy Rodriguez (at ARI, CIN)
I'm usually a proponent of Rodriguez, especially in his starts in PNC Park, as he held adversaries to a sub-.300 OBP last year in Pittsburgh. Nevertheless, with upcoming dates against the scorching bats of the Reds and Diamondbacks (second and third respectively in runs scored on the Senior Circuit), this week's itinerary does not look promising for the Buccos' pitcher. Even in NL-only leagues, Rodriguez offers little payoff when equating the risk involved with his implementation.
Marco Estrada (at CHC, at STL)
Travis Wood (MIL, SF)
Philip Humber (at SEA, at LAA)
Ervin Santana (MIN, TOR)
Kevin Slowey (ATL, PHI)
Kevin Correia (at KC, NYM)
Carlos Carrasco (NYY, CHW)
Jorge De La Rosa (at SF, at SD)
Clayton Richard (LAD, COL)
Joe Saunders (HOU, TEX)
Brandon Maurer (HOU, TEX)
Nick Tepesch (TB, at SEA)
Use Caution
Brandon Morrow (at DET, at KC)
Leaving the potential strikeout harvest of Morrow on the bench is not an easy pill to swallow, and while I like the Kansas City lineup composition, by no means would I classify the Royals as a formidable challenger at this stage of the calendar. However, a rendezvous with the Tigers could put quite the dent in Morrow's ERA and WHIP totals. In AL-only or deeper leagues, Morrow gets the nod, but think twice in standard mixed formats.
Ubaldo Jimenez (NYY, CHW)
John Halpin and I discussed the upside and pitfalls of investing in Jimenez in Friday's Fantasy 15 podcast, with my astute colleague believing the Cleveland arm is worth the roll of the dice. While I remain on the fence with Young Jedi Ubaldo – after all, he posted a collective 5.03 ERA in the past two seasons – this week's slate is an attractive proposition. The Bronx Bombers are a bruised and battered bunch, and the free-swinging proclivity of the White Sox translates to a feast-or-famine yield. If you are buying into a revitalization from Jimenez, now is the time to get him. As John pointed out, after this week's games, Jimenez, available in 93 percent of FOXSports.com leagues, may be off the wire.
Jaime Garcia (CIN, MIL)
Jarrod Parker (at LAA, DET)
Wei-Yin Chen (at BOS, at NYY)
Clay Buchholz (BAL, TB)
Trevor Cahill (PIT, LAD)
Edwin Jackson (MIL, SF)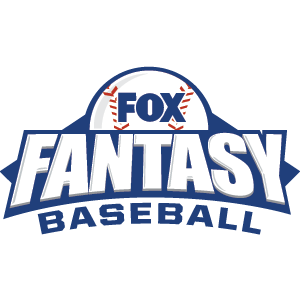 FOX Fantasy Baseball
Join or Create a Free League
Play Now!