Johnson making most of new digs
A poor draft, rash of injuries or simple misfortune has left a multitude of owners waving the white flag on the 2012 fantasy baseball season. Yet for a small, resilient contingent, playoff aspirations remain as we enter the grueling, monotonous days of August. Though we retired the Fantasy Fever format a few weeks ago, here is an abridged starts and sits piece for those seeking counsel as the finish line nears:
Start 'Em
Ben Revere, Twins
An o-fer on Wednesday ended Revere's 21-game hit streak, but owners have to be pleased with the Minnesota outfielder's .343 batting mark since the All-Star break. Though the power production is nonexistent (zero bombs, 24 RBI in 76 games), the 24-year-old's set of wheels correlate well to the fantasy forum, contributing 27 steals and 43 runs to the cause. Available in 86.4 percent of FOXSports.com leagues, Revere's .353 BABIP states regression is possible, but with his speed and 21.4 line-drive percentage, don't envision a major decline.
Chris Johnson, Diamondbacks
Relocating from the misanthropic atmosphere of Houston to a winning environment in the desert is just what the doctor ordered for Johnson, who's hitting .324 in his first nine ballgames with Arizona. Better yet, if you include his last nine contests with the Astros, the third baseman enters Thursday play with a .377 average, seven homers and 22 RBI since July 20. Expect a respite from the ribbie stream, but Johnson is a solid bet for average contributions down the homestretch.
Justin Morneau, Twins
The former MVP has been somewhat of a headache for his proprietors this year thanks to inconsistency at the plate. Not to say his production hasn't been appreciated, as his .271 average, 15 jacks, 55 RBI and 45 runs in 88 games has been better than anticipated. Unfortunately, this output has been all over the map, evidenced by his monthly and home-and-away splits. Nevertheless, Morneau is hitting .341 with four homers, 17 RBI and a .390 OBP in the second half. Still attainable in nearly 40 percent of formats, Morneau is one of the few first basemen left on the market that can assist in power and average. This is especially true when Minnesota is on the road, where Morneau has registered 11 four-baggers and a .292 average.
Ruben Tejada, Mets
Cheer up, Mets fans. Sure, your team has spiraled into irrelevancy in the second half, but you do have one of the league's rising shortstops in Tejada, raking to the tune of a .333 average since the start of July. Granted, he doesn't hit for much muscle, and he's swiped only one bag in 66 games. But beggars can't be choosers, and with the lack of offensive aptitude at the position, it would befit fantasy managers to give Tejada an opportunity if available. By the way, I maintain this second-half swoon in Queens is karmic revenge for the franchise's shameless handling of Johan Santana's no-hitter. The baseball gods threw the Mets a bone with Carlos Beltran's foul ball, understandable considering the team's past with these no-no endeavors. Yet how did the organization repay this benevolence? If you guessed "unapologetically peddling memorabilia from Santana's unforgettable night to earn a quick buck," you conjectured correctly, my friend. Worse, the team petitioned for R.A. Dickey's one-hitter to be overturned to a perfect game a few weeks later, because, yeah, that had a realistic chance of happening. Sorry, New York, but with such brazen and unappreciative actions, you might have to wait another 50 years before witnessing mound magnificence again.
Yonder Alonso, Padres
Alonso's line-drive propensity is finally paying dividends, illustrated by the first baseman's .310 average and 18 RBI since July 15. While Petco Park is a pitchers' haven, Alonso is actually performing better at home (.281/.362/.411) than on the road (.264/.323/.388) in 2012. Flaunting a 23.7 line-drive percentage, don't be surprised if Alonso sees an uptick in the average department as we head into the fall.
Wei-Yin Chen, Orioles
The Orioles' unforeseen success has put the baseball world on notice, yet somehow Chen has slid under this spotlight. The rookie out of Taiwan has held opponents to three runs or less in eight of his past 10 outings and owns a 1.95 ERA in his last five starts. Chen's .260 BABIP and 4.32 xFIP suggest luck has played a factor, and a daunting schedule the next two months won't help his case. However, a 7.3 K/9 rate makes the lefty an intriguing pickup, especially as Chen is obtainable in 57.4 percent of FOXSports.com leagues.
Patrick Corbin, Diamondbacks
Trevor Bauer received most of the newcomer accolades this season, but Corbin has been the better of the pitching neophytes, conceding a scant two runs with 12 strikeouts in his last two starts. Starting the season in Double-A, the 2009 second-round pick has made stops at Mobile, Reno and the Arizona bullpen before settling into the Diamondbacks rotation. Armed with a commendable 8.4 K/9 career rate in four minor-league seasons, Corbin is worth the gamble in NL-only or deeper formats for those seeking win and WHIP help.
Sit 'Em
Dayan Viciedo, White Sox
Don't be fooled by the 16 homers and 51 RBI. In his last 53 games, Viciedo has just four long shots and sports a putrid .211 average. Unlike fellow basher Adam Dunn, Viciedo's lack of average is not negated by a respectable OBP, as the White Sox left fielder has a sub-.300 mark in this department. The sabermetrics give Viciedo vendors slight hope; alas, wishes for May replication (.351 average, eight homers, 24 RBI) are nothing more than a pipe dream. Speaking of struggling Chicago sluggers…
Paul Konerko, White Sox
After a sensational first half of the season (.329/.404/.528, 14 homers, 42 RBI), Konerko has started to fall back to Earth, verified by a .159 average in his last 11 ballgames. In fact, subtract the havoc Konerko wreaked in a three-game set against Minnesota near the end of July (8-for-11, two homers, four RBI), and the 36-year-old is stuck on the interstate since the All-Star break with a .189 batting mark. Konerko's .336 BABIP points that further regression is likely, meaning owners shouldn't be expecting much in the dog days of summer from the six-time All-Star.
Starlin Castro, Cubs
Don't misconstrue the inclusion of three Windy City entities on this list as condemnation of Chi-town. Any city that gives us Ernest Hemingway, Bill Murray, killer pizza and Mr. T is alright in my book. Unfortunately, the same cannot be said for Castro, who is hovering around the Mendoza Line (.208) since returning from All-Star activities in Kansas City. Also troubling is the sentiment that Castro's walk rate has dropped for the second straight year while his strikeout penchant is at a career high. As the Cubs have totally depleted the lineup resources around him, don't consider Castro a factor in the final months of the season.
Rafael Furcal, Cardinals
Not sure what's more disheartening: Furcal's .208 average and .281 OBP since May 17, the fact that he received an epidural injection on Wednesday or that 74.4 percent of FOXSports.com users still employ the St. Louis shortstop. Whatever fits your fancy, the message is clear: for owners serious about contending for a fantasy championship, better options exist than running out Furcal in your lineup.
Brett Lawrie, Blue Jays
Lawrie is heading to the DL thanks to an oblique strain. Though he should return, it's safe to say the Blue Jays third baseman has not lived up to his 2011 hype with just nine homers and 40 RBI in 100 games this season (versus nine dingers and 25 ribbies in 43 contests a year ago). He'll give you decent average figures, but I wouldn't surmount a protest if owners felt compelled to drop Lawrie from their rosters.
Ryan Dempster, Rangers
Sure, Dempster is unlikely to repeat his eight-run beatdown suffered at the hands of the Angels in his Texas debut. In that same tone, Dempster is doubtful to brandish the 2.25 ERA he maintained in the NL Central on the Junior Circuit. As Rangers Ballpark is seventh in runs allowed this season, compared to Wrigley Field's rank in the middle of the pack, it's hard not to imagine Dempster's stats seeing inflation in the next few weeks.
Lance Lynn, Cardinals
Lynn's 3.52 ERA doesn't tell the entire tale, as the St. Louis starter has given up four or more runs in five of his past nine outings, equating to a 5.26 ERA in this span. With a 77.3 left-on-base percentage, 3.25 BB/9 mark and 3.57 xFIP, a quick turnaround is not in Lynn's forecast.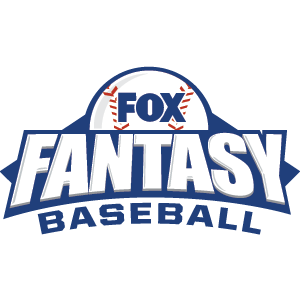 FOX Fantasy Baseball
Join or Create a Free League
Play Now!