Gamel, LaRoche coming on strong
Note: All stats are prior to games on Wednesday.
It's apropos that the brilliant series Eastbound and Down concluded with our favorite bad-boy closer's car erupting like a Coke-and-Mentos fusion into the Texas sky. For if there's a lesson to be learned from baseball's early proceedings, it's that the body count for relievers is rising to a "Persian-bad-guys-from-300" altitude, sending owners scrambling for any semblance of a reliable arm. Our latest causality, Brian Wilson, is dealing with an elbow sprain, correlating to an appointment with the three worst words in fantasy vernacular: "Dr. James Andrews." While the prognosis is still unclear, a meeting with the Grim Reaper of Rotisserie is never promising. At this rate, it wouldn't surprise me if a desperate franchise summons Danny McBride to reprise his role as Kenny Powers. Sure, the vitriol spewing out of his mouth would make Ozzie Guillen look like Betty White, but at least his entrances would be entertaining and, hey, can't be any worse than Mark Melancon, right?
Start 'Em
C: Chris Iannetta, Angels
His .267 average is slightly jaded thanks to back-to-back o-fers against Oakland, but Iannetta entered Wednesday's contest tied for third in runs (six) and tied for fifth in ribbies (eight) amongst catchers. Owned in 16.7 percent of FOXSports.com leagues, don't anticipate Iannetta doing much for your team's batting average, but for those in OBP formats (a .370 mark in 2011 with a .353 percentage in the current campaign), the Anaheim backstop could be a bargain.
1B: Adam LaRoche, Nationals
LaRoche has made the most of his substitute role for Michael Morse, hitting .333 with a league-leading 13 RBI in 12 games for the Nationals. Washington's field dimensions, which are just slightly smaller than Yosemite Park, won't facilitate abundant power production, but batting behind Ryan Zimmerman and a revitalized Jayson Werth will offset any ballpark defects. It's also worth noting that, historically, LaRoche struggles during April, with a career .218 average on the month. Belaboring on this point, the first half of the baseball calendar has not been kind to LaRoche in his career, with the basher usually excelling after the All-Star break (see table below). But with Morse unlikely to return until late June, keep riding LaRoche while you can.
Tale of Two Halves
| Half | BA | OBP | SLG | OPS |
| --- | --- | --- | --- | --- |
| First | .248 | .326 | .437 | .763 |
| Second | .295 | .354 | .535 | .889 |
2B: Jason Kipnis, Indians
He must have taken heed to our tongue lashing last week, for Kipnis is hitting .313 with two bombs, five RBI and five runs since his call-out. His strikeout rate is still disconcerting, and perhaps I'll emit a sense of confidence toward the pick once Kipnis raises his average above the Mendoza Line. Yet a move up to the two-slot in the Indians order bodes well for his run harvest, and the 25-year-old should see improved offerings at the plate with Carlos Santana and Shin-Soo Choo providing protection. In short: things are looking up for the Cleveland second baseman.
3B: Mat Gamel, Brewers
Gamel hasn't exhibited enough power to warrant implementation at first in fantasy, although five hits in his last 14 at bats are sufficient enough for a nod at hot corner. In Gamel's defense, it's hard to drive in runs when the batters in front of you spend more time on the pine than on the base paths (cough cough Nyjer Morgan and Aramis Ramirez cough cough). If Gamel unleashes the hammer he swung in the minors last season (28 homers in Triple-A Nashville), watch out.
SS: Ian Desmond, Nationals
For owners in OBP leagues, enjoy Desmond's .356 figure while you can, as the shortstop owned a career .304 mark in 329 games prior to this season. On-base blemishes aside, Desmond is cashing in atop the Washington lineup, with nine runs scored on the early season. Expect an eventual downturn in average, as Desmond's .370 BABIP is unsustainable for an entire year, yet 80-plus runs and 15-20 steals should be expected out of the Nationals infielder.
OF: Nolan Reimold, Orioles
Like Desmond, Reimold's BABIP suggests a swoon is in his future, yet this won't frighten owners from employing the outfielder after recording home runs in four straight games. Apart from his fireworks display, Reimold's leadoff spot will enable a fair share of runs, making the Oriole a valuable commodity for jacks, ribbies and runs. In a related note, I actually had a friend, one that's usually well-versed in sporting matters, proclaim, "I'm not buying Reimold. I mean, has there ever been a decent player with 'Nolan' for a name?" Never have I wanted to slap a grown man across the face more in my life. For once, I actually agree with the old-timers who grumble that the younger generation has their heads up their butts.
SP: Rick Porcello, Tigers
I was hard on Porcello in the preseason, renouncing his 14 wins from 2011 as offensive providence rather than pitching proficiency, noted by his 4.75 ERA and 1.41 WHIP. Yet for the lambasting he took in the spring, one must give credit where credit's due, as the Motown hurler has severely sliced his hits (10.4 H/9 in 2011 to 7.4) and walks (2.3 BB/9 to 0.6) in his first two starts of the season for the Tigers. With the Detroit lineup vastly improved from a season ago, if Porcello continues this dominance, last year's victory mark will be blown out of the water.
RP: Matt Thornton, White Sox
No, he hasn't converted a save, but Thornton is perfect through his first seven appearances, striking out four and notching three holds in 6.1 innings of work. Even if holds are not awarded, Thornton could be vital to a squad's ERA and WHIP totals in most mixed formats. Owned in just six percent of FOXSports.com leagues, Thornton is definitely worth a look.
Sit 'Em
C: Geovany Soto, Cubs
Rolling with Soto in fantasy has always been a roller coaster, especially in terms of his batting and on-base percentages, but managers could always justify the Cub's inclusion by his power numbers, as Soto has averaged 17 homers since becoming the full-time backstop in the Windy City. Alas, the Chicago catcher has just one round-tripper and one RBI on the season. Throw in his line of .125/.176/.313, and it's hard to rationalize a roster spot for Soto at this juncture.
1B: Lance Berkman, Cardinals
When he's been in, Berkman's been dynamite, hitting .348 this season. Unfortunately, Big Puma has already missed five games with a calf strain, and after aggravating this injury Wednesday night, Berkman could be heading to the DL. Until he's back to full health, keep the St. Louis slugger on the sidelines.
2B: Ryan Raburn, Tigers
Given the opportunity at a full-time gig, Raburn seemed prepared to grab the bull by the horns in 2012, hitting six homers and 19 RBI in the Grapefruit League. Yet since the calendar turned to April, Raburn has looked mystified and overmatched in the batter's box, entering today with a "vigorous" .081 average. To be fair, spring has never been kind to Raburn, owning a career .220 average in the first half compared to a .300 figure after the All-Star break. Regrettably, it's just April 19, meaning Raburn likely won't contribute to your fantasy squad anytime soon.
3B: Chone Figgins, Mariners
Oh my sweet, sweet Chone, where are you, my friend? It seems like Figgins' victory lap with the Angels in 2009 (114 runs, 42 steals, 54 RBI, .298/.395/.393) was eons ago, especially with averages of 43 runs, 26 steals and a line of .236/.309/.285 in his first two seasons in Seattle. Yet there seemed to be a flicker of hope for 2012, as Figgins logged eight hits in the Mariners' first five games. Unfortunately, Figgins quickly killed any hopes of revitalization, hitting .172 with eight strikeouts in the eight games since that interval. Farewell, my fantasy god Figgins. Some stars shine so bright they burn out before their time.
SS: Asdrubal Cabrera, Indians
No knock on Cabrera, who has performed well in the early season (.282 average, two homers, eight runs). Cleveland has placed Cabrera on the bereavement list to deal with a family death. Don't expect the Silver Slugger back until the 23rd.
OF: Giancarlo Stanton, Marlins
The Bullpen Car. Scheduled doubleheaders. AstroTurf. Apparently Miami officials wanted to add the home run to this list of baseball's endangered species, as the park's measurements make the act of going yard a Herculean (or at least a Ryan Howard-ean) effort. So for owners planning on 30 or so blasts from Stanton this season, consider that request a pipe dream. Stanton hasn't been helping his cause either, hitting just .237 with a meager .275 OBP heading into Wednesday's game. You won't get much value thanks to his slow start, but managers may want to consider anything they can acquire for the Miami outfielder.
SP: Tim Lincecum, Giants
I'm not fretting on The Freak's freak-out (10.54 ERA, 1.90 WHIP) and sudden loss of velocity through his first three games. Lincecum had similar speed issues in August of 2010, getting smacked to the tune of a 7.82 ERA, 1.82 WHIP in five starts, yet rebounded just fine in September, brandishing a sub-2.00 ERA en route to winning a World Series. Nevertheless, keep him on the bench until he can establish a solid start or two under his belt.
RP: Sergio Romo, Giants
Romo has been trending upward this week thanks to the loss of Wilson, and the right-hander has been one of the better relievers in the game the past two seasons with a 1.88 ERA and 0.85 WHIP. Hate to be the bearer of bad news, but Romo likely won't see many save opportunities, with Santiago Casilla likely to take the fireman's reins.
Waivers Watch: Chris Davis, Orioles
Davis is making the most of his time at first, hitting .351 in 10 games with the O's. A utility man the past two seasons, Davis has wielded a mean mallet when given playing time in the past, evidenced by 21 bombs in 113 games for Texas in 2009. Despite this recent craftsmanship with the bat, Davis is slotted near the bottom of the Oriole lineup behind the corpse of Mark Reynolds. Yet owned in just 5.2 percent of leagues, Davis will be an instant boost to your squad's average and homer totals.
Rookie Review: Matt Carpenter, Cardinals
The other Carpenter on the Cards, the 26-year-old has 11 RBI in just 22 at bats heading into Wednesday's battle with Cincinnati in substitute duty of Berkman. Drafted out of TCU in 2009, Carpenter torched his way through the St. Louis farm system, earning the franchise's Minor League Player of the Year award for his 2010 performance of 13 homers, 69 RBI, 93 runs and a line of .309/.418/.471 at two levels. With Berkman likely to the DL, Carpenter is one of the rare rookies that warrant a pick-up. He's owned in less than six percent of formats, but catch him while you can.
The Real Debate
Alluded above, the Giants' Wilson is expected to miss the rest of the regular season with an elbow strain. But the discussion shouldn't surround the alarming rate of reliever injuries; rather, the Real Debate should be this: is Dr. James Andrews the only surgeon in America capable of diagnosing athletic ailments? We have a profuse of medical resources, including the most accomplished physicians on the planet, yet whenever an athlete has a tear, it's off to Alabama to visit Doc Andrews. Is he really that good, or do players think there's an invoked prestige in visiting Andrews over other skilled surgeons? Moreover, with Kobe Bryant and Alex Rodriguez leading the charge for the European blood transfusions, is there a building rivalry between Andrews and the mad German scientist? (Settle down, I know Dr. Peter Wehling is a respected member of the medical field. It's just nice seeing "mad scientist" and "Kobe" in the same sentence.)
Trade Talk
Sticking with the closer mantra, for owners blessed with an influx of relievers racking up saves, now is the time to take advantage of managers desperately hunting for bullpen aid. Not only is a closer's worth through the roof, but as we've seen this spring, relievers could go down at any minute. If you can rassle a second-tier starter or formidable bat, pull the trig.
This Week in Sam LeCure
Not the best of weeks for LeCure, as he was charged with an extra-inning loss against the Cardinals on Tuesday night despite Cincinnati reliever Bill Bray surrendering the winning sac-fly. Which leads me to the following: how idiotic is the ERA accountability system? Why should LeCure be charged for Bray's lack of execution? Worse, not only is the run and loss attributed to LeCure, but Bray gets off scot-free for his poor performance. Can you imagine if we carried this same liability standard over to football? Instead of blaming Billy Cundiff for his choke in the AFC Championship, Joe Flacco, Ray Rice and the rest of the Ravens offense would be condemned for failing to get the pigskin in the end zone. I vouch for a new measurement, one that penalizes relievers for failing to douse the flames when entering a situation, and I propose we name this statistic "Brays."
LeCure's Stats: 0-1, 7.2 innings, 4.70 ERA, 1.56 WHIP, six strikeouts
Batters Made to Look Like a Fool: Eight.
Big League Chew Player of the Week: Matt Kemp, Dodgers
Through 12 games, Kemp has six homers, 17 RBI, 13 runs and a ridiculous line of .457/.500/.935. Maybe he's a little more ticked off about Ryan Braun getting that MVP honor than we thought.
Spit Your Tobacco at: Troy Tulowitzki, Rockies
Tulo made just six errors in 143 games last season on his way to earning a Gold Glove award. Through 11 games this season, the Colorado shortstop has matched 2011's E total. Somewhere, Chuck Knoblauch is nodding in sympathy.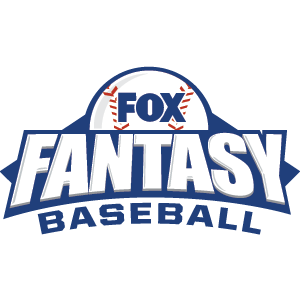 FOX Fantasy Baseball
Join or Create a Free League
Play Now!