Weeks showing signs of life
Note: All stats are prior to games on Thursday.
Television upfronts have quietly become one of the premier pageants in the entertainment world. Held in the latter stages of May, these conferences almost serve as a pep rally for networks, flaunting their fledgling, innovative shows for the upcoming fall schedule as a way to spawn anticipation and fervor among their fan bases. Just as essential is the marketing component of the process, with the spectacle serving as a showcase for commercial ad revenue.
The upshot off these announcements of "immaculate" entertainment is the occasional overlook or downright dismissal of already-existing quality programing to accommodate territory for the adolescent attractions. For instance, Parks and Recreation, after a so-so six-episode spring debut in 2009, just capped off an unparalleled three-year run of dominance, much akin to Larry Bird's annihilation of the NBA during the 1984-86 seasons. Carefully juggling the precarious dynamic of comedy and drama, Parks excels on both fronts, making its' audience roll with laughter while caring about the overall direction and narrative. More importantly, it delivers an eclectic and oddball cast that we look forward to spending time with each week.
Yet unlike Larry Legend, Parks was not saluted by an ecstatic crowd or sweaty Bill Walton after their conquest (although perhaps Detlef Schrempf, a recurring character on the show, was there at the finish line to give the Pawnee crew props). Rather, Parks was allotted a 13-episode renewal, which is the TV equivalent of an owner giving a beleaguered coach the dreaded "vote of confidence" endorsement. For despite its merit, the show fails to garner significant ratings. How removing one of television's paramount programs in exchange for a half-baked idea sitcom solves this ratings issue beats me. Then again, Friday Night Lights was only one of the best exhibitions of small-screen drama ever, and that show had a similar predicament acquiring viewers' eyes. I guess we as a society would rather watch C-list celebrities dance, scientists bring call-girl killers to justice and Hollywood socialites overcome the excruciating daily endeavors of shopping and traveling to exotic destinations.
So how does this rant correlate to our fantasy forum? Often in non-keeper leagues, owners will bum rush the waiver wire to procure a highly-touted prospect or a ballplayer in midst of a hot streak to facilitate a bump in the league standings. In this obtainment activity, usually a dependable, albeit non-prestigious, team member is released to pave wave for the upstart. On occasion, this practice pays off, as we've seen in a neophyte like Mike Trout or surprise breakout in Jason Hammel. More often than not, however, the gleaming, sparkling new toy everybody desires sees their recent success hit a snag, or in the case of rookies, simply fail to come to fruition. Worse, to acquire said player, a steadfast element of their squad is now contributing on another roster.
Fenway Park is residence to such a development. In spite of averaging 23 homers, 88 RBI, 84 runs and a .296/.397/.536 line over the previous four years, Red Sox Nation is ready to run Kevin Youkilis out of town in favor of Will Middlebrooks, who has a whopping 50 big-league at bats under his belt. This sentiment is sensed in the rotisserie realm as well, as Youkilis is being dropped in droves in favor of the rising star from Texas. Youk has been battling injuries, and Middlebrooks' feats in his abbreviated appearances deserve applaud. Alas, the three-time All-Star Youkilis should be given the benefit of the doubt. Wasn't it just last spring where Youkilis was ranked as an early-round fantasy selection? At some juncture, Middlebrooks will hit a rookie wall, while Youkilis likely catches fire after getting his bearings straight. Or, to frame it in this voice: in the off-beat chance Youkilis is dealt to clear room for Middlebrooks, which player would you bet to outperform the other over the summer?
Attaining a flyer and taking gambles are vital constituents of fantasy baseball. Nevertheless, so is minimalizing risk. We all strive to reach a brighter pasture, but sometimes in our ventures for this desire, we fail to appreciate we're settled in an already-fertile meadow. Don't fall into the fallacy of striving for the shiny object.
Start 'Em
C: J.P. Arencibia, Blue Jays
A disastrous April (.188/.232/.281, one homer, 10 RBI) left Arencibia on the waivers in most mixed leagues, but it might be time to give the Blue Jays backstop another look. Through 10 games in May, Arencibia is hitting .286 with two jacks, six RBI and six runs. Toronto welcomes the Mets' pedestrian pitching staff into town this weekend, setting the stage for Arencibia to continue his sweet-swinging ways.
1B: Allen Craig, Cardinals
In 13 games off the disabled list, Craig is 19-for-51, blasting five shots into the bleachers with 19 RBI, seven runs and a .424 OBP. I'm not crazy about his long-term forecast, as his .400 BABIP is through the roof, and when Jon Jay returns, Craig may be the odd man out. However, the versatile Craig did hit .315 with 11 homers and 40 RBI in 75 games last year, and the 27-year-old has eligibility at three positions. For a short-time substitute, owners can do a lot worse than Craig, who's owned in less than 40 percent of FOXSports.com formats. UPDATE: A tight hamstring that was believed to be a day-to-day issue has now sent Craig to the DL as of Friday, May 18.
2B: Jemile Weeks, A's
Weeks is slowly but surely coming around after a stumble out of the gate, raking at a .345 mark over his past eight games and raising his season average over the Mendoza Line. Better yet, Weeks has been able to display his nimbleness on the base paths, swiping five bags in the last week to give the second baseman an AL-leading 10 steals. Weeks has an upcoming slate featuring less than sturdy arms behind the plate in the Giants, Angels, Yankees, Twins and Royals. He may not replicate last year's batting average of .303, but believe he's better with the lumber than his current .210 figure states.
3B: Daniel Murphy, Mets
Murphy was pictured as a candidate to regress in 2012 due to his .345 BABIP, yet the second baseman with hot-corner eligibility has duplicated last season's robust average thanks to a fondness of frozen ropes (24.6 line-drive percentage). He won't do much for your squad's power categories, but I'm fairly confident most teams could employ someone hitting .368 over his last 17 ballgames. While we're here, congrats to Murphy for being the first individual in the history of the "Murphy" name to have a nickname other than "Murph" as apparently the Met goes by "Pure Chaos." I'd be a little more prone to the moniker if it was "Chaos," and it can't be that strong of a handle as only one of my three friends who are Mets fans have heard this epithet utilized in reference to Murphy. Nevertheless, I think its progress.
SS: Elliot Johnson, Rays
Let's just be grateful that we as a fantasy community have another infielder injury option in Tampa other than Sean Rodriguez. That cat is the hardball equivalent of Maurice Morris: at least three times a year said player is grabbed as a health replacement, and each time, fails to deliver satisfactory results.
Anyway, Johnson has been wielding a might hammer since Rodriguez moved to third, going 14-for-34 in his last 10 games with two long shots, five RBI, six runs, four steals and a .459 OBP. Considering Johnson hit a buck ninety-four in 70 games last year, it's reasonable to be skeptical of this streak. However, Johnson has significantly reduced his fly-ball percentage and upped his construction of liners, a conversion that has relation to his exploits at the plate. Providing he abstains from a historical penchant of unproductive pop-ups, Johnson is worth the look in deeper formats and AL-only leagues.
OF: Michael Brantley, Indians
Seems like the third straight season we've done this song-and-dance with Brantley: the outfielder strings together a few multi-hit contests and sprinkles in some swipes, vaulting to the top of waiver-wire claims, only to hit .240 for the next month with little bag accumulation. So what makes this campaign different? Instead of leadoff or two-hole lineup placement, Brantley is batting in the fifth and sixth spots for Chief Wahoo's tribe, dispensing more chances to drive in runs. For those seeking steals, Brantley is not your man, though owning prime location in a top-10 offense has to be worth something, right?
SP: Joe Blanton, Phillies
Usually overshadowed by the mound brilliance of Roy Halladay, Cliff Lee and Cole Hamels, Blanton has submitted quite the virtuoso performance himself, rocking a sub-3.00 ERA and a 1.06 WHIP in eight games this season. Blanton has been extremely stout as of late, conceding just seven runs in his past 30 innings while racking up 28 punch-outs. His BABIP of .283 is not low enough to trigger warning, and his 2.62 FIP corroborates this stance. Of greater note, it's a contract season, signifying Blanton should be marvelous the rest of the summer before returning to usual prosaic output in 2013.
RP: Joaquin Benoit, Tigers
Jose Valverde is day-to-day with a back strain, equating to save opportunities for Benoit for the next few games. Yet as we've seen with relievers this year, a small injury could turn into a trip to the disabled list, so keep an eye on the situation in Motown, as Benoit could see more action than expected.
Sit 'Em
C: Joe Mauer, Twins
I'm not going to be the jerk who proclaims Mauer has nothing left in the tank just because the 2009 AL MVP is struggling to the tune of .196 and three ribbies in May. Also, it would be beating a dead horse to assert that Target Field is proving to be a detriment to Mauer in the same vein as Citi Field was to David Wright's career before the Flushing Meadow fences were moved in this season. And there's no need to suggest that Mauer's $184 million deal, which is in just year two of an eight-season agreement, might go down as the worst contract in baseball history, because the good people of Minnesota already know that. Instead, let's just skip the hyperbole by saying Mauer should be on the bench until he breaks out of this month-long slump.
1B: Eric Hosmer, Royals
Proponents of Hosmer point to his .165 BABIP as proof the Royals first baseman is the victim of bad luck. Unfortunately, that number is more of a byproduct of defensive shifts on the highly-touted prospect. After belting 19 round-trippers with a .293 average in just 128 games last season, big things were anticipated for Hosmer in 2012. For now, it's time to put that prophecy on hold.
2B: Jose Altuve, Astros
It gets repetitive announcing the inclusion of Rickie Weeks in this segment, so let's assume you're aware of the Brewer's .091 average in May and move on to Altuve (although Weeks' batting mark is 40 points higher at home, proving that Milwaukee really is Algonquin for "the good land"). The Houston second baseman has been mired in a funk the past two weeks, hitting .179 in his last 11 contests. Things won't get easier with the Rangers coming to town, and the increase in fly balls from a low-power producer like Altuve is disconcerting. Prepare yourself for a possible pitfall from Altuve.
3B: David Freese, Cardinals
The last time I deposited Freese in this arena, the postseason hero responded by launching five homers with 20 RBI and a .343 average in his first 19 games of the season, forcing me to compose an apology letter. So I'm treading lightly and dodging lightning bolts when pronouncing the following: it appears that Freese is cooling off after his blazing start, evidenced by his .220 average in his last 16 games. Freese's line-drive percentage is a tad down from the previous two seasons, and with formidable adversaries in the Dodgers, Padres, Phillies and Braves on tap, the outlook is ominous for Freese.
SS: Zack Cozart, Reds
Cozart has struggled in May, hitting just .204 in 13 games. He remains at the top of the Cincinnati lineup, theoretically ideal placement for run production. While he has crossed the plate 19 times this year, he's provided little of else. In mixed leagues, Cozart is dangerously close to losing roster status.
OF: Justin Upton, Diamondbacks
Upton's .161 average is catalyst for his placement this week, yet one could make a case he's been a resident in this section all season on account of his shrunken average (.221) and sudden loss of strength (three homers, 10 RBI). Perhaps an early thumb issue lingers, or Upton's struggling to adapt to the loss of Chris Young (who has begun a rehab assignment). Whatever the case, Upton is producing a staggering amount of ground balls (43.2 percent compared to a 36.9 ground-ball percentage in 2011), leading to easy outs. This clearly isn't the same player that slugged 31 home runs a season ago.
SP: Dan Haren, Angels
The Anaheim arm has been smacked around in his last three outings, giving up 14 runs (12 earned) in 16.2 innings. Haren's allowed a barrage of line drives thus far, and his 2.39 walks per nine innings is a career high since becoming a full-time starter. His .320 BABIP suggests bad luck and that better days are ahead, yet his 4.05 FIP indicates most of the carnage can be attributed to Haren's mistakes.
RP: Frank Francisco, Mets
What does this guy have to do to lose his job? An 8.59 ERA, 2.05 WHIP, two blown saves. He's given up a run in eight of his 17 appearances, only three clean outings in 17 tries. Expect Jon Rauch or Bobby Parnell to take the reins sooner rather than later. Speaking of relievers…
PEN-demic Update
Our latest victims: David Robertson (strained left oblique), Francisco Cordero (granted grand slam to Brandon Inge) and Grant Balfour (for being, well, Grant Balfour). New York's Francisco, Washington's Henry Rodriguez and Chicago's Rafael Dolis are all on the hot seat with their recent woes, and kudos to anyone who knows what's going on in the South Siders' bullpen. At this rate, Atlanta should hide Craig Kimbrel in an undisclosed safe house until this contagion passes.
Waivers Watch: Brad Lincoln, Pirates
A former first-round pick, Lincoln was solid in spot-start duty for the Buccos this week, holding the Marlins to two runs in six innings of work in a Pittsburgh win. In eight appearances on the season, Lincoln is 3-0 with a 1.33 ERA, 0.98 WHIP and 19 strikeouts in 20.1 innings. Yet while these numbers are commendable, Lincoln earns nomination for quotes from manager Clint Hurdle, stating the 26-year-old could find himself as a closer later this season if/when Joel Hanrahan is dealt. Armed with decent command, good velocity and decent breaking ball, it's a role that would suit Lincoln well. Keep the Pirate reliever on your watch list as the season progresses.
Trade Talk
Bryce Harper has shown flashes of brilliance, but entering Wednesday, he's contributed two homers, five RBI, nine runs and a .233/.309/.433 line in 16 games. Solid production, yet output that is fairly pedestrian in the fantasy outfield ranks. Moreover, guarantee that most of the players dropped to accommodate roster space for Harper have surpassed those figures. Yet Harper has hit two homers this week, and his golden-boy aura has generated enough exposure to enable other owners to buy the hype. You can find an adequate outfielder anywhere, but the haul one could envision from dangling Harper in the open could exceed that value.
Rookie Review: Christian Friedrich, Rockies
The Rockies rookie has been impressive in his first two outings, yielding just two runs while striking out 17 in 13 innings. Friedrich was once rated the No. 33 prospect by Baseball America before two rough excursions in Triple-A in the 2010-11 seasons. However, the Eastern Kentucky product was able to curtail control issues this past offseason, evidenced by a 1.2 BB/9 mark in 30 minor-league innings this spring. A scheduled matchup against Seattle this weekend should further facilitate success for Friedrich and the Rockies.
The Real Debate
Brett Lawrie made news this week for his tirade at umpire Bill Miller, spiking and inadvertently hitting Miller with his helmet. But the discussion shouldn't surround Lawrie's suspension or how bad Miller was squeezing the Blue Jays; rather, the Real Debate should be this: why don't players and managers utilize the "killing them with kindness" philosophy toward umps? Aside from serving as highlight fodder, the bombardment of F-bombs and ridiculous arm motions don't aid in the attempts of overturning a bad call, so why not have fun with it? Instead of vernacular fit for a comedy club, why not retort with something along the lines of, "You thought that was a strike, Miller! Unbelievable! Speaking of unbelievable, have you seen the new Avengers movie yet? You haven't! You really should, it's very entertaining!" Who knows, maybe the next controversial call will go your way thanks to manners.
This Week in Sam LeCure
Some have started to question why LeCure, who has surrendered runs in half his appearances this season and is far from fantasy relevant, gets his own segment in this column. True, nearly a fourth into the season, LeCure has been one of the weaker links in the best bullpen on the Senior Circuit. However, LeCure owns a career-best 9.4 SO/9 mark, and is often sent into situations where other arms dare not dream. And look at the facial hair! So elegant, so rugged, so manly. Besides, Tim Tebow is on TV daily and he's on the special teams unit, so it's not that big of a stretch to dedicate a wedge of an article to a bad-mother middle reliever. For what it's worth, LeCure owns a 2.70 ERA in 6.2 innings in May.
Big League Chew Player of the Week: Mike Trout, Angels
At least someone in Anaheim is hitting. Trout has been bringing the thunder the past 10 games, hitting 3 homers to go along with eight RBI, 11 runs, two swipes and a .421 average. Trout has exemplified improved discipline from his big-league stint at the end of 2011, and will be a vital provider of runs as long as he stays atop the Angels lineup.
Spit Your Tobacco at: Angels management
Really, Mike Scioscia's the problem? The guy who has two Manager of the Year awards, nearly 1,110 wins and a World Series ring since 2000? Just spitballin', but perhaps I'd be looking internally because, you know, you've traded away Mike Napoli, acquired Vernon Wells and his unmovable contract and rewarded a ten-year deal to a 32-year-old first baseman who started showing signs of decline last season. But no, you're right, totally Scioscia's fault.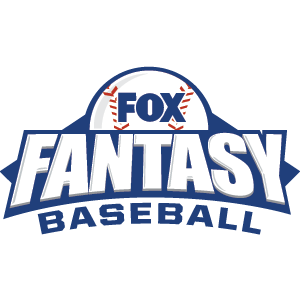 FOX Fantasy Baseball
Join or Create a Free League
Play Now!