No need to rush for Oswalt
Note: All stats are prior to games on Thursday.
Let's cool the jets on the Roy Oswalt acquisitions, everybody. Yes, reaching a deal with the best team in baseball makes the three-time All-Star appealing, especially with the patronage of the potent Rangers lineup. However, three quick tangents to bear in mind:
– Oswalt was 9-10 with a 3.69 ERA and 1.34 WHIP in 139 innings last season. Decent, albeit fairly mundane production. Oswalt proponents will point to his .316 BABIP and 3.44 FIP as pretext for improvement in 2012, although his 3.95 xFIP shoots a hole in that theory.
– Oswalt has never pitched in the American League. As we've recently seen with a certain prominent fantasy commodity (cough cough Albert Pujols cough), making the transition between circuits is not always the easiest of endeavors.
– Arlington Park does not have the reputation as a pitcher's paradise. So far in 2012, the fireworks have hovered around the league mean, but expect those bats to be jumping once the Texas heat renders its ugly head.
Oswalt also faces at least four minor-league starts before joining the big-league rotation, giving more reason to not rush the waivers for Oswalt's services. In deeper leagues, he may warrant storage status, though don't believe you're buying the second-half ace from the 2010 season.
Start 'Em
C: Jarrod Saltalamacchia, Red Sox
Finally given the chance to fly solo this season behind the plate, the Boston backstop has made the most of his opportunity, as his nine homers are tied for tops amongst catchers. This figure has been aided by a power surge in May, with five homers, 13 RBI, 12 runs and a .297 average on the month. Aside from the augmented playing time, an increase in line drives and a continuing effort in curtailing grounders (26.4 ground-ball percentage this year versus a 32.1 mark in 2011 and 42.1 rate in 2010) has been the catalyst for Salty's breakout campaign. Owned in just 21.5 percent of FOXSports.com Fantasy Baseball leagues, Saltalamacchia is on pace to finish the 2012 season as an upper echelon performer at his position.
1B: Justin Morneau, Twins
Welcome back, old friend. Since returning from wrist woes on May 16, the former AL MVP is 14-for-53 with five homers, 16 RBI and nine runs. The on-base percentage is not quite there, and four of the jacks came away from the Land of 10,000 Lakes. But his .242 BABIP gives faith that better days are on the horizon. Morneau is no longer a top first-sacker entity, yet available in an alarming amount of formats, the Minnesota first baseman can be a constructive contributor for the second half of the season.
2B: Gordon Beckham, White Sox
Beckham has been an infamous presence in the fantasy forum, as he's steadily recoiled from an intriguing, rising prospect after his rookie campaign (14 homers, 63 RBI, 58 runs, .270/.347/.460 in 103 games in 2009) to a victim of the sophomore slump (nine home runs, 49 RBI, 58 runs, .252/.317/.378 in 131 games in 2010) to a flat-out failure (10 jacks, 44 RBI, 60 runs, .230/.296/.337 in 150 contests last season). Hitting a buck-fifty after April, Beckham appeared to be playing his way out of baseball.
Yet just when Beckham seemed like a lost cause, the maligned second baseman has strung together a solid two weeks, hitting .288 with three long balls and 11 runs scored. Even more encouraging is the faith new manager Robin Ventura has displayed in Beckham, slotting him in the two-spot in the White Sox lineup. If Beckham holds this spot, he should be a sound source for runs and ribbies. In OBP leagues, his value is slightly diminished, but few second basemen still available offer the upside that Beckham maintains.
3B: Aramis Ramirez, Brewers
Ramirez was a regular whipping boy in this forum in the early going for a) his putrid performance at the plate (.207 average, .253 OBP, two homers and 10 RBI in his first 24 games) and b) this abysmal execution was submarining my offensive production on multiple fantasy squads while Mike Moustakas was wasting away on the bench. Full disclosure: after watching Ramirez submit another o-fer near the end of April, I banished him to waivers in favor of the immortal Ty Wigginton. Believe me, along with sporting blonde tips in high school and thinking Lil' Flip was going to change the rap game, not one of my finer moments. But I digress…
However, in his last 18 games, the Milwaukee hot corner is showing why he won the Silver Slugger award last season, posting a .275 average and .383 OBP with 14 RBI, 15 runs and two round-trippers. He may not replicate 2011's output of 26 homers, but batting behind Ryan Braun should provide enough RBI dividends for Ramirez to validate his fantasy worth.
SS: Alcides Escobar, Royals
Let's get the negatives out of the way: his BABIP is through the roof (although an increase in frozen ropes has correlated to this elevation as much as luck), he bats near the bottom of the lineup and the Royals shortstop possesses little power even by the position's standards. What owners do have to like is Escobar's .303 average, speed (eight swipes thus far) and run harvest (21 runs). Raking at .357 over his last 18 appearances, Escobar is a must-own in all AL-formats, and is quietly reaching that juncture in most standard leagues as well.
OF: Alfonso Soriano, Cubs
Normally I'd veto an endorsement of a 36-year-old outfielder playing on one knee. Just a rule I have. Nevertheless, Soriano has been proficient enough since mid-May (.302/.351/.755, seven homers, 11 RBI, nine runs) to earn free-agent claim advocacy. Soriano's .306 BABIP isn't eccentric enough to cause major concern of regression, and who knows what a hot and windy day in Wrigley will produce. Bearing in mind the seven-time All-Star is available in over 80 percent of FOXSports.com leagues, the investment is extremely low, making the juice worth the squeeze for Soriano.
SP: Felix Doubront, Red Sox
An afterthought heading into the season, Doubront has become a steadfast starter for the Sox, leading the team in wins, strikeouts and ERA. Hailing from Venezuela, Doubront has been especially unwavering as of late, brandishing a 2.28 ERA with 27 strikeouts in his past four outings. A formidable Blue Jays offense awaits Doubront in Toronto this weekend, though his ERA is nearly a run lower on the road than in Fenway, and a date with the Nationals next week shouldn't trigger alarm. With the backing of the explosive Boston bats, Doubront will be a consistent source of Ws the rest of the way home.
RP: James Russell, Cubs
For now, it looks like Russell will get the nod as Cubbie closer, though this decision is by default as much as merit (more on this in a moment). For his part, Russell owns a 1.54 ERA and 19 strikeouts in 23.1 innings of work. He may surrender his fair share of walks, but few relievers with save opportunities are available.
Sit 'Em
C: Matt Wieters, Orioles
Wieters is mired in a horrific slump, registering only seven hits in his last 64 at bats with one homer and four RBI. For you math scholars out there, that production equates to a .109 average, lowering his batting figure to .226 on the season. He does have eight blasts on the year, yet the Baltimore catcher's sabermetrics don't suggest massive misfortune is the spur for this swoon. I'm not implying one should let go of Wieters, but perhaps the former highly-touted prospect has reached his aptitude as a .250, 20-homer hitter. Decent production from a backstop, but not exactly the second coming of Johnny Bench that we were promised, no? Speaking of which, with the MLB Draft just a short time away, a note to all scouts and analysts: pump the breaks on the hyperbole. I don't need portrayals of past stars to get the gist of a prospect's potential, so stop with the, "Some have speculated he's the most polished high schooler since A-Rod" drivel. In fact, the only time I want player comparisons is if the draftee is reminiscent of an underperforming or pedestrian player. Can't imagine teams or fans would be thrilled to hear, "You know, I look at (Draftee X), and I can't help but to think of Brett Tomko." Not sure such evaluations would drive up ticket sales, but I'd prefer that over the endless exaggeration and embellishment.
1B: Bryan LaHair, Cubs
Despite a three-hit outing on May 28, LaHair has racked up a meager six hits in his last 12 ballgames, lowering his average from .361 to .308. Worse, his torrid home run pace has hit a snag, failing to launch a horsehide into the bleachers since May 15, and his .398 BABIP indicates further discontent. Looks like LaHair's Cinderella tale might be hitting midnight.
2B: Dustin Ackley, Mariners
Ackley's shown signs of life in the past two games with four hits, four RBI and four runs, but that does little to hide the Seattle second baseman's .224 average in the previous 27 games. As a second overall pick in the 2009 Draft, more was expected out of the sweet-swinging Ackley than a .251/.320/.372 line with four homers, 20 RBI and 29 runs. In his defense, Ackley's home park is doing little to facilitate offensive fireworks, and the North Carolina product is only 24. Still, Ackley is far from becoming a viable and reliable fantasy component.
3B: Daniel Murphy, Mets
I blame myself. Since supporting his cause a few weeks back, the versatile Murphy is right on the Mendoza Line in his last 50 at bats. He still retains a preeminent place in the New York batting order, and his walk rate is at its highest mark since Murphy broke into the league in 2008. Yet unless he reduces his 12.8 strikeout percentage, extremely high for a player not swinging for the fences, Murphy will fail to live up to his potential.
SS: Jimmy Rollins, Phillies
This will mark the last time Rollins appears on this list, for if an owner continues to implement the increasingly-rundown infielder despite all evidence to the contrary, than that manager is a hopeless knucklehead who's beyond all reason. Prior to this week's series with the Mets (in which, concededly, Rollins was respectable), the Philly shortstop was hitting .216 in 23 games in May with one homer and three ribbies. Perhaps the lack of protection in the Philadelphia lineup is impairing Rollins' ability more than believed, or injuries from the past (Rollins missed over 90 games the previous two years) are taking their toll. Or, and I'm spitballin' here, maybe Rollins is simply done, as his numbers have slowly but unquestionably declined since 2007. Whatever the case, Rollins is strictly an option in NL-only formats at this point.
OF: Ben Zobrist, Rays
Some years, players just don't have it. It's becoming increasingly apparent this may be the case with Zorilla, whose .125 average over the past 13 games has dropped his season batting figure to .203. Zobrist upholds a solid .341 OBP, so in leagues accounting for that particular statistic, he keeps some value. Unfortunately, in most standard leagues, it's well past time to cut loose.
SP: Ubaldo Jimenez, Indians
His BABIP is under .300 and STILL has an ERA near 6.00. Bravo, Mr. Jimenez. Wait, is "bravo" the word I'm looking for? Until he significantly trims his allocation of walks (2012's 6.75 BB/9 is nearly double his output in this arena the past two years), Jimenez does not warrant roster employment.
RP: Jonny Venters, Braves
Fantasy owners are familiar with Venters' breakdown in the fall, but the Atlanta reliever has been just as dreadful in May, with a 6.55 ERA and 2.36 WHIP in 11 innings on the month. With Craig Kimbrel's grasp on the closer gig, Venters has little value aside from holds leagues. Speaking of closers…
PEN-demic Update
Two more firemen were doused with the extinguisher, as the persistent letdowns from Rafael Dolis and Brandon League cost each their respective reliever roles this week. Amazingly, Frank Francisco and J.J. Putz still retain their closing duties despite escalated earned run averages (although Francisco has been relatively calm the past week). And don't sleep on Jonathan Broxton, who's been relinquishing a healthy diet of hits as of late. We knew a tornado was brewing when the venerable Mariano Rivera went down. We just didn't know the storm would last this long.
Waivers Watch: Kevin Millwood, Mariners
You read that right, Kevin Millwood! I know, I'm just as surprised as you.
In his last four outings, Millwood has granted a paltry two runs in 27 innings with 20 punch-outs. Before you dismiss this conquest as an upshot of the parsimonious Safeco Field dimensions, three of the four starts have come on the road. Better yet, Millwood's exploits have come against two of the more fierce lineups on the Junior Circuit in the Yankees and Rangers (twice). Owned in less than five percent of leagues, Seattle's susceptible offense won't generate many victories for him, but Millwood could do wonders for a team in need of ERA and WHIP assistance.
Trade Talk
We're going to take a small timeout this week to discuss trade etiquette. And by "discuss" I mean allow me the platform to complain about the garbage proposals that have been sent my direction. Please, please, PLEASE do not construct trade tenders around the premise of three middling entities for one All-Star. Unless you're bartering with the Oakland A's, this never, ever works. If I have to turn down one more, "Marco Scutaro, Carlos Ruiz and Hiroki Kuroda for Ryan Braun" pitch, I swear I'm going to lose it. In a related note, managers who employ this strategy are also guilty of the dreaded "picking up a hot player on the waiver wire and immediately trying to turn him for one of your stars" endeavor. Man, do I hate "that guy."
Rookie Review: Drew Hutchison, Blue Jays
The neophyte's 4.84 ERA may seem exorbitant, yet Hutchison has surrendered one run or less in three of his past four outings, holding adversaries to a .212 batting average during that span. In his small sample size, the greenhorn functions exponentially better at home than on the road, with a 2.84 ERA and 1.26 WHIP at the Rogers Centre versus a 6.31 ERA and 1.56 WHIP away from Toronto, although a few bad outings have skewed those figures. The 21-year-old excelled in the Blue Jays farm system in 2011, finishing with a 14-5 record across three levels last season in over 149 innings with a 2.53 ERA and 1.04 WHIP. Showing glimpses of this dexterity the past few weeks, Hutchison is worth the gamble in deeper leagues and AL-only formats.
The Real Debate
Roger Clemens is back in the news thanks to his perjury trial. But the discussion should not surround the prediction of the verdict; rather, the Real Debate is this: are we sure this hearing isn't an elaborate promo for the new season of Franklin and Bash? Considering we've heard stories emerge concerning beer cans utilized as storage containment (nice work, McNamee), jurors falling asleep during the proceedings and a lawyer (Rusty Hardin, Clemens' defense) that seems so over-the-top sleazy that you need to take a shower after hearing/reading his antics, seems like it's right up the alley of television's favorite legal representative duo (who, lest we forget, don't play by anybody's rules, not even their own). Oh yeah, and the main antagonist in these proceedings (Clemens) owns the nickname "Texas Con Man." You couldn't make this stuff up. Looks like the prosecution may have dropped the ball on a few positions, meaning Clemens will probably walk. Good luck on getting into Cooperstown though, Rog, considering the track record of players associated with juicing. Who knows, maybe you can start your own institution/autograph stand outside the museum a la Pete Rose.
This Week in Sam LeCure
Two games, two holds for LeCure this week, allowing one hit (though it was a homer) in three innings of work. Unfortunately, Yosemite Sam is still not embracing our suggestion to flash the six-shooter signal after striking fools out. To help with our cause, give LeCure a tweet @mrLeCure with the #SixShooter hashtag. With a little team work, we can make the dream work.
Spit Your Tobacco at: Rangers pitchers
Seattle was averaging less than 3.8 runs per game going into Wednesday's soiree with Texas. After the night's festivities, that figure skyrocketed to 4.1 thanks to the Mariners crossing the plate 21 times against the Rangers, with eight runs off the arm of starter Derek Holland in just 1.2 innings. Going out on a limb and saying that might do a number on one's ERA.
Big League Chew Player of the Week: Todd Frazier, Reds
Frazier's quickly turning into baseball's Paul Bunyan. First he hits a home run by throwing the bat at the ball after the lumber slipped out of his hands. Later on in the week, the Reds third baseman saved a choking patron at a Pittsburgh restaurant by administering the Heimlich maneuver. In his next game following his dramatic rescue, Frazier knocked in two runs with two hits in Cincinnati's victory over the Buccos. In short: Frazier is the man. Watch out, LeCure, there's a new sheriff in town.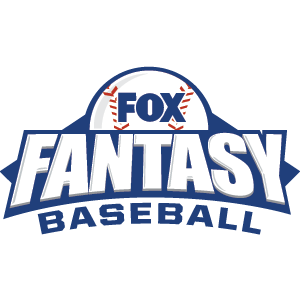 FOX Fantasy Baseball
Join or Create a Free League
Play Now!