Hammel, Smyly looking sharp
Note: All stats are prior to games on Thursday.
The sports journalism realm is aflame with accusations of sexism, fraudulent identity and extortion. I thought I was absolved from such interrogation, yet judging by the volume of inquiries in my mailbox, it appears many of you harbor reservation toward the authenticity of this column. Your concern is justifiable, as it seems unfathomable that a man as seemingly suave and charming in the writer's photo above, a portrait that has been described as "a striking embodiment of a younger Most Interesting Man in the World," could also possess the astuteness, foresight and wit that are on weekly display in this article. Multiple creative forces must be at play, indeed.
My friends, let me suppress this storm by confirming that I am, in actuality, a single entity. While the beard is now absent from my repertoire – you have no idea how many peanut shells and sunflower seeds find residence in that furry beast during ballgames, hence the shaven look for the summer – I can attest those Arctic baby-blues and that breath-taking smile belong to yours truly. Hopefully this alleviates any apprehension you sheltered regarding this fantasy forum, and you can resume your normal pursuit of my guidance, counsel and humor.
As for the indictments of embezzlement, let me state this: the detractors will assert it's a scheme, but those critics will be crying when that Nigerian prince rewards us for assisting his endeavor in escaping to this beautiful country. We'll be rolling in dollar, dollar bills, y'all.
Start 'Em
C: Jesus Montero, Mariners
If he doesn't already occupy backstop eligibility in your league, Montero has eight games under his belt behind the plate this season, and will see more regular action at the position thanks to a groin injury suffered by Miguel Olivo. Catching qualification aside, Montero has been getting it done with the lumber, hitting .371 over his last eight games (including a 4-for-4 performance on Tuesday night) to raise his average on the season to .292. Moreover, he's delivered some pop (four homers, 13 RBI) despite dealing with a dormant lineup and pitcher-friendly Safeco Field. He won't do much for those in OBP formats, yet Montero's average and power could vault the 22-year-old to elite fantasy status at the position by the end of May.
1B: Chris Davis, Orioles
Hopefully you took our advice from this space two weeks ago and snagged the Baltimore basher, who was owned in just 5.2 percent of FOXSports.com leagues at the time. Because after his recent offensive onslaught (10-for-25, four bombs, nine ribbies and 10 runs in the past eight games), Davis is now held in a whopping…33.2 percent of leagues. Hey now, I know the Orioles haven't been relevant since the first time Titanic was in theaters, but Davis has flaunted such feats before, sending 38 shots over the wall in a two-year span in Arlington during the 2008-09 seasons. In AL-formats and deeper leagues, such proficiency is rarely found.
2B: Neil Walker, Pirates
Ah, the Pirates offense. To quote the immortal Ty Webb from Caddyshack, "You're not, you're not…good, Pittsburgh. You stink." Alas, not all hope is lost in the Steel City, as Neil Walker has emerged from a first-week hibernation to hit .368 with six RBI in the past 16 games. Just as promising is Walker's .438 OBP during that time frame. He's yet to register a mark in the homer column, but Walker should be a consistent force of average and run production the rest of the summer. Speaking of Pirates…
3B: Pedro Alvarez, Pirates
Not sure what's more eccentric: a recommendation to implement two starters from the major's worst offense into your fantasy lineup, or that one of the players in question is Pedro Alvarez. Yes, that Alvarez, the one that hit under the Mendoza Line in 2011, racked up 22 K's and a .182 OBP in 19 spring training games and commenced the season on a smoking 4-for-37 streak. But the night is always darkest before the dawn, and it appears Alvarez has finally arisen from this year-long dusk, jacking four dingers and rocking a .414 average over his last eight games. Facing Jake Westbrook, Mike Leake and the suddenly-vulnerable Mat Latos in three of the next four ballgames, Alvarez is a suitable substitute for owners needing help at hot corner.
SS: Jed Lowrie, Astros
His Houston debut was hampered by thumb issues, yet since settling in, Lowrie has been swinging a sweet stick, hitting .395 with three home runs, eight RBI and nine runs in the last 11 games. Lowrie's .377 BABIP indicates a regression is probable, and with a career OBP of .324, don't envision his current rate of .427 to last. However, Lowrie is slotted in the heart of the Astros lineup, offering plenty of run-producing opportunities, a sentiment that's rare for shortstops.
OF: Alex Gordon, Royals
The once-heralded prospect finally came to fruition in 2011, hitting .303 with 23 homers, 87 RBI and 101 runs. An unpropitious onset in April, though, had Royals fans fearing regression, with Gordon accumulating a meager 11 hits in his first 66 at bats. The Gold Glover has quickly quelled these concerns with a recent six-game tear, posting a .458 batting mark with seven RBI and eight runs. As the entire Kanas City lineup begins to shake off early-season struggles, look for Gordon to return to his preeminent preseason fantasy standing.
SP: Jason Hammel, Orioles
I'll confess: with a three-year cumulative 4.63 ERA and 1.40 WHIP in over 500 innings from 2009 to 2011, I was a Doubting Thomas toward Hammel's fortuitous four-game opening (4-0 record, 25 strikeouts, 1.73 ERA in 26 innings). Yet count me as a believer after Hammel's latest venture versus the Yankees, going six innings of two-run ball against one of the most formidable lineups in baseball. There's certainly an aura of luck involved (owning a 12.9 line-drive percentage compared to last season's 21.4 figure), though his .253 BABIP and 2.85 FIP don't suggest an ungodly amount of providence is in play. A Sunday matchup against Boston is far from favorable, but Hammel has validated his worth as more than just a fantasy flyer.
RP: Ryan Cook, A's
Hope you're sitting down for this one: conceivably, a change of guard could be seen at a team's closer position. I know, right? That state of affairs never transpires. Well, except in Boston. And Chicago. Throw in Anaheim while we are at it. Plus Washington. And we'd be remiss in failing to mention the hot seats flaming in Los Angeles, New York and Toronto. Other than that, very stable position, that closer role.
Our latest amendment may transpire in Oakland, with Grant Balfour coming apart at the seams, allowing earned runs in three of his past four appearances. Meanwhile, Cook has been a pillar in the A's bullpen, pitching 12.1 scoreless innings with a 0.73 WHIP. If Balfour is removed from the role, look for Cook to compete with Brian Fuentes for the job.
Sit 'Em
C: Russell Martin, Yankees
One look at Martin's .150 average should tell the tale, but for further enlightenment, the Bronx backstop has just five hits in his last 42 at bats. Martin did slug 18 souvenirs last season, and despite the abysmal average, does maintain a respectable .320 OBP. Regrettably, for those in scoring formats that account for batting average, the potential power does not warrant the strain.
1B: Albert Pujols, Angels
I ain't joking, sister. I keep preaching to place Pujols in time-out, only to receive the repetitive retort of, "Yeah, but as soon as I sit him, he's going to blow up on my bench!" So what? As soon as he does, reinsert him back into the lineup. Only like three percent of you participate in weekly-locked leagues anyway, and I'm sure your team could use a break from the .208/.252/.287 production from first base. Besides, it's just not the karma from selling-out a small-market team for a few extra bucks simply because Pujols felt "slighted" at not receiving the offer a year early that's in play here. Dude looks straight lost at the plate. It's obvious he's pressing, but he seems genuinely perplexed with breaking balls and off-speed pitches at this juncture. It's a good bet that the three-time MVP hits 30 round-trippers this summer. However, in the past with Pujols, there was never a "wager" to such a proposition. It was a guarantee.
2B: Michael Cuddyer, Rockies
He was mentioned in the space last week, yet it bears repeating: after thrashing Senior Circuit pitching to begin his Colorado deployment, Cuddyer hasn't been the same since suffering a toe injury on April 18, hitting .158 in the past 11 games with just three ribbies. With a daunting Atlanta rotation coming to Denver this weekend, let Cuddyer marinate on the bench.
3B: Emilio Bonifacio, Marlins
Don't let the 10 swipes fool you: Bonifacio has been bogus with the bat, logging five hits in his past 43 at bats. Possessing a .191 OBP in the span, Bonifacio's speed won't mean squat if he can't find a way to the base paths. And while we are here, in case anyone from 2032 stumbles across this relic of journalistic paragon, everyone in 2012 is just as stupefied as you are by the ridiculous, tacky "Marlinator" home-run machine in left field in Miami's ballpark. Please do not misconstrue the construction of that abomination as a sign of the times, as this "monument" is universally disparaged. Thanks for letting us clear our collective name, and hope you're enjoying hoverboards.
SS: Erick Aybar, Angels
Aybar's woes have fallen under the radar thanks to a certain Angels offseason acquisition, but the shortstop is hitting just .213 on the season with just one steal to his credit. The past week has been particularly putrid, coming in at a buck fifteen in the last eight games. Until he ups the average and starts accruing stolen bases, no need to harbor Abyar on your fantasy roster.
OF: Cameron Maybin, Padres
Few in baseball are as happy to see the calendar turn as Maybin, who finished April with a line of .188/.313/.325. When he finds his way to first, the San Diego center fielder remains one of the game's most menacing sprinters. Nevertheless, the point is moot until he begins to bring the boomstick to the plate.
SP: Derek Holland, Rangers
As a fellow aficionado of facial hair, it pains me to include Holland and his wispy mustache. Just as painful has been the agony inflicted on Holland proprietors from the 25-year-old's last two outings, yielding 18 hits, six walks and 12 runs in 13 innings. Although dexterous in a three-game display in early April, Holland has a ways to go before earning a recurring rotation spot in fantasy.
RP: Javy Guerra, Dodgers
Manager Don Mattingly has publicly endorsed Guerra as his closer despite the latter's troubles and the lights-out performance of setup man Kenley Jansen. And to Guerra's defense, his .452 BABIP and ERA-FIP difference of 4.00 illustrates that he's exponentially better than his ERA and WHIP suggest. Still, fickle town, that L.A. scene, and another late-game disaster could spell the end for Guerra as fireman.
Waivers Watch: Drew Smyly, Tigers
Four straight starts of surrendering one run or less earns the rookie the nomination this week. Smyly's .397 FIP and .268 BABIP indicate his 1.23 ERA is due for a bump – shocking, I know – though the anticipated arousal of the Detroit offense should soften that blow. Owned in just 12.3 percent of FOXSports.com Fantasy Baseball formats, Smyly can be counted on for strikeouts (9.0 SO/9 rate, along with a 9.3 mark in 126 minor-league innings last season) and an ample amount of Ws the next few months.
Trade Talk
For those fortunate enough to possess hot-starts like Edwin Encarnacion or Bryan LaHair, now's the time to begin to dangle out your assets to see what value they hold. While I like both bashers, a power outage is likely on its way. Considering both were late-round picks (or possibly even waiver-wire grabs), receiving middle-of-the-pack selections in return should be considered a victory.
Rookie Review: Wade Miley, Diamondbacks
Earning NL Rookie of the Month honors, Miley has been admirable in replacement of the injured Daniel Hudson, relinquishing just one run (zero unearned) with 13 strikeouts in two spot starts. A first-round selection in the 2008 Draft, Miley was equally impressive in a late-season call-up in 2011, holding adversaries to two runs or less in six of eight starts. Hudson is set to return in mid-to-late May, but Miley's recent exhibitions have justified a residency in the Arizona rotation.
The Real Debate
The new Dodgers ownership group took over operations this week, making a splash by cutting ticket prices and promising to invest in the franchise. But the discussion should not center on the revival of the storied franchise thanks to the exile of evil that is Frank McCourt; rather, the Real Debate should be this: when is Larry Bird going to raise the stakes and purchase the Red Sox? Sure, the Henry/Werner/Lucchino unit brought two titles to the championship-starved organization, but they've also burned a lot of bridges with their treatment of departed players and coaches, as well as sucking every last drop of cash out of Fenway and the fans the past decade. And it's safe to say the Bobby Valentine Era and residual malevolence from last season's epic collapse isn't sitting well with the fan base. What better way to revitalize the situation than bringing in one of the city's most beloved and exalted figures? Better yet, we can rig Interleague play to initiate a Red Sox-Dodgers rivalry, with Bird and Magic reviving their feud. Tell me why this wouldn't work.
This Week in Sam LeCure
Only two appearances since we last visited our hero, though both outings were marked with dominance, as LeCure punched-out three while granting just one hit in three innings. More importantly, I demand an explanation as to why LeCure was left out of The Avengers film. Yosemite Sam would have fit in perfectly to the Hawkeye/Black Widow assassin role, with his fastball keeping the world safe from tyrants. Plus, he and Tony Stark would have gotten along famously. I don't care if Marvel makes $2 billion off the flick, can't help to think they dropped the ball – pun intended. (The sad part is I'm totally serious about this. Although, to be fair, if anyone's fastball is protecting the planet, it's probably coming from the cannons of Justin Verlander or Aroldis Chapman. Then again, they possess just a fraction of the awesomeness and character of The Mustache, so perhaps LeCure is our man after all.)
Big League Chew Player of the Week: Jered Weaver, Angels
Tip of the cap to Mr. Weaver, not just for the no-no, but for his fourth scoreless outing of the season. Nice to know at least one player in Anaheim is living up to their contract.
Spit Your Tobacco at: Adrian Gonzalez, Red Sox
Gonzo's o-fer on Wednesday makes the first baseman hitless in his last 17 at bats. But if I know Boston like I think I do, I'm sure Red Sox Nation is not fretting the least bit on the All-Star's slow start.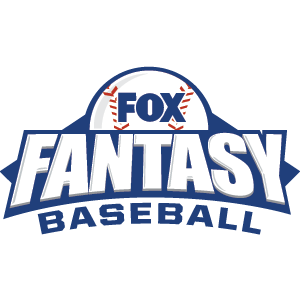 FOX Fantasy Baseball
Join or Create a Free League
Play Now!