Dealing with shortcomings at SS
As much as we men like to think of ourselves as magnificent beasts, we occasionally drop the ball. Perhaps we eat too much buffalo-chili dip before a wedding. Instead of spending Saturday cleaning the basement we sneak off for a quick 18 holes. Sometimes we date Taylor Swift and inadvertently spawn a terrible album.
Misguided advice falls under this umbrella, a fallacy which I find myself guilty of at the moment. In the preseason Dos and Don'ts feature, this was my counsel in regards to shortstops:
"Two schools of thought on this position. The first: with the disparity between the upper echelon and the second tier, grab a shortstop as quickly as possible. On the other end of the spectrum, some believe that, due to a lack of conviction with the preeminent contributors at short (Troy Tulowitzki's injuries, Jose Reyes' move to Toronto, Hanley Ramirez's, ahem, Hanley Ramirezness), it's better to take a wait-and-see approach in order to minimize risk."
Which side of the gamut did I fall on? The former, meaning those that followed my recommendation find themselves SOL, as all of the envisioned performers at the position have fallen flat. Oh, Tulowitzki owners had a nice run, but – surprise! – the All-Star finds himself on the disabled list for the next six weeks. Reyes and Ramirez have been in the dugout more than on the diamond. I'm pretty sure Elvis Andrus hasn't logged a hit since Memorial Day, and Starlin Castro is doing his best "Pedro Cerrano against a curve" impersonation.
Concededly, I know that, for one who operates in an industry so engrossed on forecasting, admitting a blunder is sacrilegious. An injury must have occurred, or egregious misfortune was in play. After all, it wasn't MY fault things didn't come to fruition. WE FANTASY WRITERS ARE INFALLIABLE, DAMMIT.
The competitive side of me would like to point out the rest of the pickings at short are pretty slim. Jean Segura has been a revelation, and, in leagues that account for batting average, a recent tear from Ian Desmond has the 27-year-old back to respectability. However, while Everth Cabrera has been a demon on the dirt with a league-leading 31 steals, a hamstring injury rains on his parade, and with the Biogenesis stigma attached to his name, not quite ready to give merit to the season of Jhonny Peralta (Jhonny P had a career .264 average in nearly 1,300 games, now rocks a .332 batting clip in his 11th season? Hmmmm…). Likewise, mainstays like Jimmy Rollins and Asdrubal Cabrera have been more bark than bite.
But another crucial part of being a man is accountability. Hell, where do you think the idiom "man up" derives from? Let's right this wrong and get our ships back on course. Here's a few tips on coping with our shortstop conundrum.
No-show or late arrival?
This has been the primary debate for owners contending with a disappointing talent, weighing patience versus abandonment.
For Castro owners, fortitude is the route to go. Only 23 years old, Castro's .283 BABIP is miles away from what his speed and line-drive percentage should dictate. With no known ailment serving as the catalyst for his woes, as well as a .297 batting clip in 637 major-league contests before 2013, keep the faith with Castro and his subpar output. His season totals won't equal the rank he was bestowed in the winter, yet Castro's a good bet to finish as a top-10 contributor at the position.
The same can be said for Andrus. There's somewhat of an aggravated tone directed toward Andrus, as, after a laudable rookie season in 2009, his development has been stagnant. Though there's truth to this notion, it doesn't mean that Andrus is unserviceable by any means, as even in this idle state he still grades as one of the better shortstops in the game. Instead of being frustrated for Andrus failing to be great, perhaps we should appreciate his play for what it is: very good.
Switching gears, a case where it might be time to pull the plug involves the handling of Philadelphia's Rollins. The former MVP's peripherals are ominous: his walk rate is down for the third consecutive year, a 14.5 strikeout percentage is his highest mark since 2003 and his .116 ISO is a career low. Turning 25 this November with over 8,500 plate appearances on the odometer, it's tough to foresee a turnaround for Rollins, and as such, would endorse his proprietors to cut bait.
Available assets
Many managers have continued to run out their underwhelming shortstops simply due to a perceived absence of better options on the waiver wire. Granted, the attractiveness and ceiling of obtainable players is not very high, but for owners waiting on the returns of Tulowitzki and Reyes or about-faces from Castro and Andrus, we're not necessarily looking for appeal; we're searching for a firm stopgap. In that mindset, options exist.
The first name that pops to mind is, technically, not a shortstop, but owns eligibility at the position. We're referring to Seattle rookie Nick Franklin, who's been on a tear since his promotion to the Emerald City, brandishing a .296/.383/.507 line in 21 games. A first-round pick in 2009, Franklin manned both second and short in the minors but has been playing exclusively at second for the Mariners. This roster versatility is a bonus for owners, and given Franklin's strong showing in the minors, don't believe this hot start is an aberration. Available in nearly 90 percent of FOXSports.com leagues, Franklin is an investment that will pay off in the short term while offering long-range benefits.
Also for your consideration is Alexei Ramirez. Owned in just 33.5 percent of formats, Ramirez has a lone home run on the season, disconcerting as he's averaged 16 long shots per season in his big-league career, and his current .268 average is nearly 10 points below his career score. Worse, Aroldis Chapman has successfully taken the "Cuban Missile" nickname from Ramirez. So why the backing? That would be Ramirez's work on the base paths, as his 14 swipes are fourth-most among shortstops. Moreover, his 22.5 line-drive percentage against a .306 BABIP illustrate Ramirez's batting average is in for a major bump as summer heats up. Throw in six-to-seven homers in the second half and his prognosis is rich. In OBP leagues, Ramirez's value takes a dive, yet in standard formats, he offers more help than harm.
Other widely-attainable nominees include Zack Cozart (hitting .313 with 17 runs in his last 24 games), Jurickson Profar (in the midst of an outfield conversion for more playing time in Texas) and Josh Rutledge (freshly recalled from Triple-A as a fill-in for Tulowitzki in Colorado). Rutledge burned some bridges earlier this season with a putrid display with the lumber, and wouldn't blame owners for being skeptical of his return. However, the Alabama product rediscovered his stroke in the minors, giving optimism that he can reproduce his figures in his initial go-around with the Rockies in 2012.
For the moment, hold off on Jose Iglesias. I like what I see from the young gun; unfortunately, his outlook is muddled as Stephen Drew and Will Middlebrooks are back from injuries. Keep him on your radar, as Drew would never be confused as a paragon of good health, and Boston can only keep trotting out the struggling Middlebrooks for so long.
Reinforcements on the way
An old favorite is lurking in the shadows. Derek Jeter – remember him? – is set to return in a month. "Washed up" is the consensus on the Pinstripes' captain, a sentiment I find to be a misnomer. A full-on revitalization to his All-Star form is probably out of the question, yet Jeter did lead the league in hits last season and added 99 runs to his cause. From a power perspective, there's little left in the tank, and coming off an ankle fracture, doubt he'll be a force for stolen bases. What is left is sound assistance in the average, OBP and run production columns, impacts that most owners will take in a heartbeat.
Down on the farm, if Xander Bogaerts persists with his domination at the plate (.311/.407/.502 in 56 Double-A games), the 20-year-old, who was ranked as a top-10 prospect before the season, could be calling the friendly confines of Fenway Park home. One highly-touted named that I wouldn't expect much from is Billy Hamilton. The speedster is still racking up the bags (45 steals in 68 games) but not the hits, owning a .243 average in Triple-A Louisville (albeit with a .302 OBP). Unless half the Cincinnati outfield is sent to the infirmary, I don't visualize Hamilton in the Queen City until September call-ups.
Now is the time to buy
Regression toward the mean testifies that these underperformances won't last, at least not to the severity of their current plight. The stocks for Tulowitzki, Reyes and Castro are significantly lower than their draft-day worth. Judging by the fervor from their perturbed owners, this is the juncture to take a gamble on one of the aforementioned entities. There's a chance you'll leave unfulfilled, but the juice is definitely worth the squeeze.
Besides, taking risks…that's another element of being a man, right?
PEN-demic! Update
Hope you're sitting down…the Jose Valverde Experiment has not been a ray of sunshine for the Tigers. Shocking, I know. Joaquin Benoit and Phil Coke are expected to hold the reigns in Motown for the time being. I still like Bruce Rondon to get another opportunity at the gig, and free-agent Brian Wilson could be in the mix after the All-Star break as well. In other closer coups, though Jim Henderson has returned from the disabled list, Francisco Rodriguez will get the bulk of save shots for Milwaukee, despite Henderson's success (1.52 ERA, 0.89 WHIP, 27 strikeouts in 24 games) this year. Also on the hot seat is Seattle's Tom Wilhelmsen, who has three blown saves in June. Carter Capps and Oliver Perez – yes, that Oliver Perez – are in line if Wilhelmsen abdicates the fireman throne.
Waivers Watch: Nate Schierholtz, Cubs
This isn't necessarily a new materialization, as Schierholtz's harvest (.293/.343/.553, nine homers, 26 ribbies, 27 runs) has been present since Opening Day. The turn of events has been our assessment of the Windy City outfielder, as we kept waiting for the former Giant to return to his historical splits, but playing on a regular basis for the first time in his career, perhaps this newfound starter status is simply the promoter of his excellent play. Owned in a meager 6.8 percent of FOXSports.com fantasy leagues, Schierholtz is a perfect alternate outfielder and viable third starter in NL-only leagues or deeper formats.
Rookie Review: Wil Myers, Rays
I'll be honest: I'm not jumping on the Wil Myers Express just yet. I think the power is legit and hard to hate on a .300/.389/.522 slash in five minor-league seasons. Conversely, unless he's made vast strides in his plate discipline since spring training, expect early struggles for Myers in Tampa, as his prowess against off-speed pitches is not at an acceptable level. Luckily for Myers and his owners, he is projected to be playing every day for the Rays, meaning he'll have ample opportunities to make his presence known.
Spit Your Tobacco at: O.co Coliseum
Suddenly, Brad Pitt's diatribe from Moneyball on the parsimonious ways of the Oakland franchise ("There are rich teams and there are poor teams. Then there's fifty layers of crap, and then there's us.") seems apropos.
Big League Chew Player of the Week: Chris Davis, Orioles
Six homers, 14 RBI and a .353 batting clip in the last eight games. That's getting it done, son.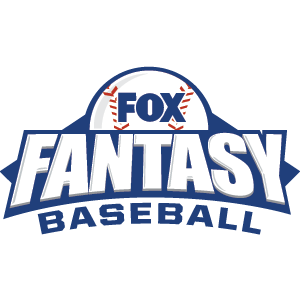 FOX Fantasy Baseball
Join or Create a Free League
Play Now!