Sale's 15K outing highlights week
This past weekend, baseball fans and fantasy owners celebrated the Memorial Day holiday and the unofficial start to summer. Parents everywhere are reviewing the brochures that they ignored for weeks about day camps and activities. The registration windows and openings have closed out. It's panic time and, let's face it, not everybody can be Phineas or Ferb.
Sorry. I couldn't resist.
The first two months of this Major League Baseball season have passed quickly. The holiday weekend effectively signaled the end of waiting period. The time for action on the waiver wire and the trading floor is at hand.
Without further ado, let's get you caught up on the stories within the box scores that you may have missed coming out of the holiday weekend.
Saturday
Arizona starter Wade Miley won his third consecutive start. He allowed five runs, three earned, on eight hits and two walks in six innings pitched against Milwaukee. During this winning streak, Miley has pitched to a 1.83 ERA. The 25-year-old lefty has won five of his seven starts.
The long national fantasy nightmare has ended. Albert Pujols rediscovered his stroke in Anaheim. Pujols homered for the third consecutive game, thereby extending his hitting streak to six games.
* Pujols' streak ended the following day when he went 0-for-4 in the series finale. He then ripped off three consecutive multi-hit games against the Yankees and slammed his eight home run of the season. Pujols enters the weekend with a .243 batting average, eight home runs, 10 doubles and 28 RBI.
Washington starter Stephen Strasburg earned his second straight victory and fifth of the season. He allowed four earned runs on six hits and four walks with six strikeouts. However, I would be remiss if I failed to note that Strasburg pitched only five innings again, and questions of arm fatigue have been raised.
The Brewers backed Yovani Gallardo with their bats for the second straight start and hoisted him into the win column again. He allowed three earned runs on eight hits and three walks with eight strikeouts in six innings pitched. A quick glimpse of Gallardo's season to date reveals that a late-April start has had a great impact on his overall numbers. The 26-year-old righty allowed eight earned runs against the Cardinals on April 27 and was chased from the game after two innings. He's pitched to a composite 3.19 ERA in his other 10 starts.
Cleveland second baseman Jason Kipnis homered twice and drove in four runs in the Indians' 14-7 loss to the White Sox. Kipnis went 2-for-4 in his contest, the second of what became a four-game streak of multi-hit efforts. The slumping Indians need a player to rise up and offer some offense. Kipnis has ripped 15 extra-base hits (eight home runs) with 30 RBI this season.
Former fantasy prospect Kyle Kendrick finally earned his first win of the season, and he did so in grand fashion with a shutout against the Cardinals. Kendrick allowed seven hits and struck out four batters without issuing a walk.
Following his typical slow start to the season, including an illness, Mark Teixeira found his stroke during the Yankees' recent road trip. Teixeira went 4-for-5 with two home runs and five RBI against the A's to pace a 9-2 victory. He homered four times with three doubles, nine RBI and a .458 batting average (11-for-24) during the six-game trip.
Johan Santana turned back the clock against the Padres on Saturday. The 33-year-old lefty pitched a four-hit shutout with seven strikeouts. After missing the 2011 season, Santana has rediscovered his form with 60 strikeouts in 59 innings pitched and a fantastic 2.75 ERA.
Sunday
St. Louis first baseman Matt Adams hit the first home run of his major league career against the Phillies. Adams went 2-for-4 in the game and extended his hitting streak to four games. He's offered strong support for a banged-up Cardinals offense, batting .317 with six extra-base hits (five doubles) and five RBI in 41 at-bats since his call up.
Billy Butler homered for the second straight day and third time in four games. He went 1-for-2 with two walks and a strikeout. His home run was his eleventh of the season. The 26-year-old slugger owns a strong .289 batting average with 22 extra-base hits and 35 RBI entering the weekend.
This is not your father's knuckle-baller. R.A. Dickey took advantage of a glorious spot against the Padres and pitched 7 1/3 innings of shutout baseball. Dickey allowed three hits and a walk while producing a double-digit strikeout total for the second straight start. In his past three starts, Dickey has pitched to a 1.77 ERA with 29 strikeouts against two walks.
Former fantasy hero Ubaldo Jimenez was battered by the White Sox for seven earned runs on seven hits and four walks in four innings. Jimenez's ERA soared three-quarters of a run in this start to a bloated 5.79. He's walked nine more batters than he's struck out this season. Jimenez is striking out batters at a mighty disappointing rate of 5.3 batters per nine innings.
Toronto catcher J.P. Arencibia went 2-for-4 against the Rangers and homered twice (both solo shots). Arencibia's power surge didn't help the Blue Jays reverse their fortunes (this was the team's fifth straight loss), but it did halt a personal funk. He'd produced one hit in 18 at-bats during his previous four starts.
Rookie outfielder Bryce Harper homered for the second straight game and extended his hitting streak to seven games with a 2-for-4 performance against the Braves. Harper would extend the streak to nine games before going 0-for-4 against the Marlins on Wednesday. Harper batted .400 (14-for-35) with three triples, two home runs, six RBI and a stolen base during his hitting streak.
He wasn't dominant, but Texas starter Yu Darvish earned his sixth win in eight starts and seventh overall. Darvish allowed three earned runs on seven hits and three walks in five innings during a 12-6 win over Toronto. He's flirted with danger continuously with a 1.46 WHIP, but his rate of 9.7 strikeouts per nine innings pitched has helped to mitigate the damage.
Monday
Nobody expected Mike Napoli to match his lofty .320 batting average in 2011. Fans and fantasy owners did anticipate a sizable power output. Napoli homered for the second straight game, his ninth of the season, with three RBI to power the Rangers to a 4-2 win over Seattle. Trumbo has hit nine home runs with 25 RBI.
Super prospect Mike Trout continued his hot start to 2012 with his fifth home run of the season. The 20-year-old outfielder enters the weekend series with division rival Texas riding a five-game hitting streak. Trout owns a .303 batting average with five home runs, seven doubles, 16 RBI and eight stolen bases.
What else do I need to say? Chris Sale obliterated the Tampa Bay lineup by recording 15 strikeouts in 7 1/3 innings. Sale allowed a single earned run on three hits and two walks in the 2-1 White Sox victory. Since returning to the rotation, Sale has pitched to a dominant 1.82 ERA with 31 strikeouts against seven walks.
Longtime readers know of my infatuation with Adam Dunn. Following a terrible 2011 season (a gross understatement, for sure), Dunn has returned to his normal production. He hit his sixteenth home run of the season and drove in both runs in support of Sale. He's struck out 82 times in 178 at-bats, but that's just fine. He's driven in 37 runs and owns a .378 on-base percentage.
Kansas City first baseman Eric Hosmer has struggled to a dismal .204 batting average, thereby forcing many fantasy owners to wring their hands in frustration. Hosmer homered for the first time since April 25th in the Royals' 8-5 loss to Cleveland. He's hit six home runs with seven doubles and 25 RBI, a huge disappointment following his fantastic 2011 season.
Forget about the hype surrounding Jose Bautista or super prospect Brett Lawrie. Edwin Encarnacion has been an absolute beast for the Blue Jays in 2012. He hit his sixteenth home run of the season and drove in two runs in a 6-2 victory over Baltimore. Encarnacion hit his seventeenth home run of the season in the series finale on Wednesday. He has already matched his 2011 home run total in 284 fewer at-bats.
Josh Reddick's powerhouse 2012 season continued with a 2-for-4 performance against the Twins that included his fourteenth home run of the season. Reddick has generated 24 extra-base hits (eight doubles) in his 192 at-bats. He's already doubled his 2011 home run output, a total that was achieved in 62 additional at-bats for the Red Sox.
James McDonald of the Pirates has quietly posted a dominant 2012. Forget the insignia on the cap. He's dealing! McDonald pitched eight shutout innings against the Reds, allowing five hits and a walk against five strikeouts. He lowered his season ERA to a dominant 2.20 with a sub-1.00 WHIP (0.96).
Tuesday
Adam Jones started the week by signing a monster contract extension with the upstart Orioles. He ended a 20-game hitting streak with a bang, slamming two home runs and driving in three runs against the Blue Jays. Jones has been the key member of the Orioles' 2012 rise (their current skid notwithstanding), producing a .314 batting average (35 points over his career mark) with 28 extra-base hits (16 home runs) and 34 RBI.
Yadier Molina posted a perfect 4-for-4 night with his eighth home run of the season and three RBI in the Cardinals' 5-4 loss to the Braves. Molina enters the weekend with a seven-game hitting streak, a period in which he's hit three home runs with 12 RBI.
The Dodgers called up Nathan Eovaldi, a 22-year-old righty, to support the banged-up rotation. Eovaldi pitched seven strong innings in the 2-1 loss to the Brewers, surrendering two earned runs on four hits and one walk against four strikeouts.
The injury-riddled Rays called up Hideki Matsui to bolster the offense, and he delivered a home run in his season debut. Matsui went 1-for-4 with two RBI.
The wins-deficient Cubs squad demoted short-term closer Rafael Dolis to Triple-A Iowa. That put 26-year-old lefty James Russell into the role for a save against the Padres. Russell allowed a hit and struck out two batters in his first save opportunity. He earned the win in the series finale on Wednesday with a shutout inning of work.
Speedster Michael Bourn continued his power surge in Atlanta. Bourn hit his fifth home run of the season in a 3-1 Atlanta win over St. Louis. He's still stolen 14 bases with a .299 batting average, so fantasy owners are in bonus territory. Bourn hit seven home runs in the previous three seasons combined.
Dan Haren was a hard-luck loser for the early part of May. He earned his second straight win with seven innings of one-run ball against the Yankees. Haren allowed eight hits and struck out seven batters in the victory. He's allowed a single earned run in his past two starts while striking out 21 batters in 16 innings.
Wednesday
The Angels' offense has awakened, led by powerhouse corner infielder and outfielder Mark Trumbo. Trumbo homered in his fourth consecutive game (tenth overall) and extended his hitting streak to six games in a 6-5 loss to the Yankees. He's batted .520 (13-for-25) with seven RBI during this streak.
Josh Willingham homered for the second straight game to help lead the Twins to a 4-0 victory over the A's. Willingham went 2-for-4 with three RBI, his second straight three-RBI performance. He enters the weekend with a modest four-game hitting streak.
Do you remember Francisco Liriano's fantasy dominance? For one night, the former fantasy hero flashed glimpses of his former self in his return to the Minnesota rotation. Liriano pitched six shutout innings against the A's with nine strikeouts while allowing three hits and two walks. Don't get excited yet. Let's watch his next turn against the Royals.
Giancarlo Stanton continued his sweet-swinging finish to May with a 2-for-3 performance that included his thirteenth home run of the year. Stanton drove in two runs. In his final 10 games of the month, Stanton hit five doubles, five home runs and drove in 15 runs while raising his batting average 27 points.
Tim Lincecum finally ended his recent run of misery with seven strong innings against the Diamondbacks. Lincecum allowed one earned run on four hits and five walks (the control issues remain) with six strikeouts in seven innings. He last won on April 28th and enters June with a bloated 5.82 ERA.
"The Tank," Dayan Viciedo, has been an absolute beast as a post-hype fantasy hero for the White Sox. Viciedo went 3-for-4 and extended his hitting streak to seven games as the White Sox completed a three-game sweep of the Rays. Vicedo hit four home runs and drove in 13 runs during this streak while batting .552 (16-for-29).
The Padres finally received a jumpstart to the lineup when outfielder Carlos Quentin rejoined the team for a series in Chicago. Quentin went 3-for-4 for the second straight game and homered twice with four RBI in the Padres' 8-6 loss to the Cubs. He went 7-for-12 in the series with three doubles, three home runs and six RBI.
Thursday
Fantasy owners didn't see much in the way of on-field action on Thursday. Most of the headlines came by way of additions to the fantasy infirmary. I'll delve into those notes in a moment. First, let's review the day's action.
Colorado outfielder Carlos Gonzalez homered in his final three at-bats on Wednesday against the Astros. He then homered in his fourth straight at-bat and finished the series with a 3-for-4 night, three RBI and his eighth stolen base of the year. During his current five-game hitting streak, Gonzalez has hit three doubles, homered six times and has driven in 10 runs.
Houston starter Bud Norris imploded in a road start against the Rockies. He allowed nine earned runs on seven hits and three walks and failed to survive the 2nd inning in Colorado. Norris' season ERA rose by 1.18 runs as a result of this disastrous turn. The 27-year-old righty has been fantastic in all but two of his starts this season, pitching to a 2.56 ERA in his other nine turns.
Max Scherzer won his third straight game by pitching six strong innings against the Red Sox. Scherzer allowed three earned runs on seven hits and two walks with six strikeouts. During this three-game stretch (he's won four consecutive decisions), Scherzer has pitched to a decent, albeit unspectacular, 3.92 ERA, though he has struck out 30 batters against three walks in 18 1/3 innings.
Now, let's do a quick review of the new arrivals to the disabled list. Owners were already dealing with the loss of starting pitchers Jered Weaver and Roy Halladay when the wire blew up with new information.
Baltimore outfielder Nick Markakis underwent wrist surgery and will miss the next month.
Matt Kemp re-aggravated his hamstring injury on Wednesday against the Brewers. He went 1-for-4 with a double on Tuesday. Kemp re-injured his hamstring while running the bases, and later advised reporters that the injury felt
Troy Tulowitzki was placed on the 15-day disabled list because of a strained groin muscle. The team would not project when Tulowitzki would return to the lineup.
Finally, Ryan Braun sat out Thursday's game against the Dodgers because of a sore Achilles' tendon. It's a long-term issue and he's expected to be back on the field on Friday, so I wouldn't put him on "red alert" just yet. However, this is certainly something that Braun owners need to monitor.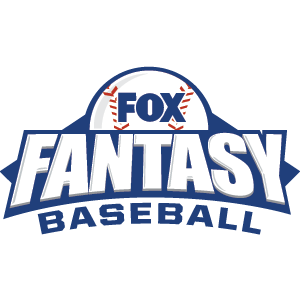 FOX Fantasy Baseball
Join or Create a Free League
Play Now!