Exhuming the true worth of pitchers
Bill James, the godfather of statistical analysis on our national pastime, once stated, "Do we need to have 280 brands of breakfast cereal? No, probably not. But we have them for a reason – because some people like them. It's the same with baseball statistics."
Despite acceptance within the baseball community of this thorough data assessment, as well as the mainstream success of the book and film adaptation of Moneyball, the majority of fantasy baseball owners have been hesitant to utilize this information at hand. To help combat this indifference and apathy, throughout the year on the FOXSports.com Fantasy Baseball page, we will highlight how the employment of sabermetrics can assist in your exertion to come out on top of your fantasy league. Our first installment will focus on the forecast of 10 prominent pitchers for the 2012 fantasy campaign.
Before we begin our adventure, here are three sabermetric measurements that will be applied throughout the article:
BABIP: Batting Average on Balls In Play
Why it's relevant: Determine if a player was aided or hurt by defense. Basically, measuring luck. Amount of line drives and grounders has correlation, as more liners usually mean higher BABIP and grounders a lower number.
Equation: (H – HR) / (AB – K – HR + SAC)
FIP: Fielding Independent Pitching
Why it's relevant: Focus on factors under a pitcher's control like homers, strikeouts and walks while ignoring issues outside of his jurisdiction like defense and stadium influences to figure out a true indication of ERA.
Equation: (13 x HR + 3 x BB – 2 x K)/IP, plus 3.1
xFIP: Expected Fielding Independent Pitching
Why it's relevant: Same as FIP, only substitute a pitcher's home runs with the league average of homers surrendered, as a hurler's home runs can be effected by wind, facing tougher lineups, etc.
Equation: (13 x expectedHR + 3 x BB – 2 x K) / IP, plus 3.1
Undervalued
Ubaldo Jimenez
A year after dazzling the baseball world with 214 strikeouts, a 2.88 ERA and 1.15 WHIP with the Rockies, Jimenez spiraled into irrelevancy in 2011, as his submission of a 4.68 ERA, 1.40 WHIP and record of 10-13 netted nominations for fantasy flop of the season. Now residing in Cuyahoga County, Chief Wahoo's Tribe has reason to believe Jimenez's dismal display was an aberration. His .314 BABIP was a career high and miles away from the averages delivered the previous three seasons (.299 in 2008, .280 in 2009 and .271 in 2010), undoubtedly a byproduct of an elevated line-drive percentage off batted balls and decrease in producing grounders. Jimenez's FIP (3.67) and xFIP (3.71) weren't spectacular, but suggested the former All-Star deserved a better fate than a 4.68 ERA.
Despite the turbulence and transition from a midseason move to the Junior Circuit, Jimenez was able to maintain his robust strikeout rate (8.69 K/9 in 2010, 8.6 in 2011) and his quantity of walks, while not great (3.73 free passes per game), remained consistent with his historical output. The exodus from the hitter's haven of Coors Field should begin to bear fruits, as Jimenez owned an appalling 5.55 ERA and 1.67 WHIP in 61.2 innings in Denver last season. While the sample size is smaller, Jimenez fared abundantly better in his new digs in Cleveland, posting a 2.83 ERA and 1.00 WHIP in five starts in Progressive Field. I'm no Will Hunting, but the analytics of that equation appear favorable for our fallen protagonist.
A reduction in line drives rendered will translate to a return to prominence for Jimenez in 2012. He may be unable to duplicate a sub-3.00 ERA, but his penchant of punch-outs, coupled with a more welcoming setting, makes Jimenez an undervalued asset.
Madison Bumgarner
To alter an idiom utilized by the iconic Milhouse, everything looks to be coming up Bumgarner. In his first full season with the Giants, Bumgarner brandished respectable numbers with a 3.21 ERA and 1.21 WHIP in 204.2 innings of work. Subtract a shellacking in late June at the hands of the Twins, in which the lefty surrendered eight runs and nine hits in a third of an inning, Bumgarner's output transforms to the tune of a 2.82 ERA and 1.17 WHIP. (In a related note, he was not awarded a "W" at the end of that Minnesota massacre.)
Aberration aside, there's additional acumen to believe Bumgarner will exceed last season's fulfillment. Ordinarily one to keep the ball on the ground, the San Francisco neophyte yielded a 20.6 line-drive rate, correlating to a raised BABIP of .322. Reverting back to this ground-ball inclination exhibited in the minors can prove catalyst alone for a turnaround.
Yet the biggest exposition for conviction in Bumgarner is his 2.67 FIP, which ranked fourth in the majors last season behind Roy Halladay, Clayton Kershaw and Cliff Lee. Not bad company, considering the aforementioned crowd held ERAs at 2.40 or lower in 2011. As icing on the cake, Bumgarner improved his strikeout rate (from 6.97 K/9 in 2010 to 8.40) and slightly shrunk his amount of walks forfeited.
Working in a pitcher's paradise like AT&T Park, which ranked last in runs and homers allowed in 2011, will only provide further fortification for Bumgarner. Currently slotted as the 20th pitcher in the cumulative FOXSports.com fantasy rankings, the 22-year-old has the ceiling of a top-10 arm in 2012.
Zack Greinke
Can a pitcher be undervalued after a 16-6 season and posting a league-leading mark of 10.54 strikeouts per nine innings? Spotted as the 12th player at his position and 56th overall, the 2009 Cy Young winner would hardly be dubbed as disrespected.
However, closer examination reveals Greinke's projection as a fifth-to-sixth round pick belittles his true value. Despite the hearty win total, Greinke's pedestrian ERA of 3.83 somewhat submarines his stature in the eyes of some owners. Yet this stat is misleading, as Greinke was just one of 11 pitchers in 2011 to possess a sub-3.00 FIP. Although he's never flaunted a sturdy BABIP, last season's figure of .318 was his highest average since 2005 and supports the assurance of a lowered ERA in 2012.
Losing Prince Fielder, and most likely Ryan Braun for a third of the season, undoubtedly puts a dent into run support. And perhaps Greinke's look and demeanor, which are reminiscent of an evil henchman in a cheesy '80s action film, do him no favors. But in the realm of his control, Greinke appears to be headed for greener pastures.
Chris Carpenter
Concededly, multiple degrees of risk are associated with this endorsement. For starters, Carpenter turns 37 in April. Like Greinke, he lost his best offensive weapon in the offseason (although the St. Louis offense remains potent). And conceivably his stellar performances in September (3-0, 2.15 ERA and 0.97 WHIP in six starts and 46 innings) and the Fall Classic (2-0, 2.84 ERA and 1.15 WHIP in three starts and 19 innings against the Rangers) overshadow his rather shaky 2011 season (3.45 ERA was his highest figure in a 180-inning campaign since 2004, 1.25 WHIP highest since 2001).
But hope is on the horizon for the Redbirds ace. Carpenter's BABIP was abnormally high last season (.312) due to an amplified amount of liners surrendered. Throw his 3.06 FIP into the discussion and suddenly Carpenter's 2011 campaign doesn't look so ominous. A safe bet for 200-plus innings, proprietors should feel free to put their faith in Carpenter.
Travis Wood
For owners in deeper leagues or NL-only formats, or those simply searching for a dark horse, Wood has all the stylings of a sleeper candidate. After a promising rookie showing in 2010, Wood fell victim to the dreaded sophomore slump, owning a 5.11 ERA in 16 starts with Cincinnati before a demotion to Triple-A Louisville in late June. Wood resurfaced near the end of the summer with somewhat success, but the damage was done. The final figures in 2011 for the lefty out of Little Rock: 106 innings, 4.84 ERA, 1.49 WHIP, increases in hits and walks allowed, and decrease in strikeouts. Wood didn't exactly light-up Louisville either, owning a 5.33 ERA and 1.54 WHIP in 52.1 innings of work. In the words of Ty Webb, "You're not…you're not good, Travis. You stink." With a crowded rotation in the Queen City, Wood's disastrous effort left him the odd man out, and was shipped over the winter to the north side of the Windy City.
Yet expect Wood to embrace the environment of 1060 West Addison. In 73 career innings in Great American Ball Park, an infamous launching pad, Wood possessed a 5.30 ERA and 1.49 WHIP, figures fitting of a player on his way out of the league. On the road, however, a different tale emerges, as Wood maintained a 3.58 ERA and commendable 1.17 WHIP in 135.2 innings. Better yet, Wrigley Field ranked 23rd in runs surrendered and right below the league-stadium average for home runs yielded, compared to GABP's standing in eighth for runs and third in long balls. The Friendly Confines, indeed.
Wood does not have a guaranteed spot in the starting rotation, but if he works his way into the fifth spot, make sure he's on your radar.
Overvalued
James Shields
A quick rant, one I've delivered before but needs reiterating: we as a sports municipality need to be collectively more creative when bestowing nicknames upon our athletes. Eliminate the abbreviations (A-Rod, J-Kidd), puns (fill in whatever Jeremy Lin headline comes to mind), rhymes (Sid the Kid, Earl the Pearl) and, I cannot emphasize this enough, recycling (LT, Boomer, Superman). The last restriction comes in play with Shields. Sorry, but "Big Game James" belongs to Mr. Worthy. You may have a few clutch starts to your resume, but pretty sure Worthy has you beat with three rings and a Finals MVP. Now, "Complete Game" James? I'll allow it.
Anyway, no doubting Shields' career campaign in 2011, leading the league in complete games and shutouts while compiling a 2.82 ERA and 1.04 WHIP over 249.1 innings. But look at Shields' performance last season compared to his average output from the previous four seasons:
Progress or Providence?
| Year | IP | ERA | WHIP | HR | H | SO | BB |
| --- | --- | --- | --- | --- | --- | --- | --- |
| 2007-2010 | 213 | 4.17 | 1.25 | 29 | 225 | 174 | 45 |
| 2011 | 249.1 | 2.82 | 1.04 | 26 | 195 | 225 | 65 |
The decrease in hits surrendered is extremely impressive given Shields' increase in innings, but was Shields that much better than his previous four years of satisfactory, if not spectacular, work?
The conclusion: not really. While his HR/9 rate was a career-best 0.94, Shields appears to be the recipient of fortuity, indicated by a .258 BABIP and ERA-FIP difference of -.60 (although in Shields' defense, a 3.42 FIP is decent). The strikeout total loses a bit of luster when factoring in his K/9 rate decreased from 2010, and his 2.35 BB/9 was his highest figure since 2006. In short: it will be an arduous endeavor replicating 2011's achievements for Shields.
Jeremy Hellickson
The Rays right-hander surpassed lofty expectations in 2011, posting a 2.95 ERA and 1.15 WHIP in 29 games to garner AL Rookie of the Year honors. It's hard to disparage those types of feats from a fledgling fireballer, but thorough analysis illustrates Hellickson as beneficiary of fortune.
Though he did finish with a sub-3.00 ERA, Hellickson retained a bloated FIP of 4.44, giving the young gun an ERA-FIP difference of -1.49, worst in the majors. Just as menacing was Hellickson's xFIP of 4.72, third highest in all of baseball in 2011. His BABIP of .223, which was lowest in the majors, was ridiculously diminutive for a pitcher with a proclivity for giving up line drives, and despite owning a 9.8 K/9 ratio in the minors, Hellickson punched-out batters to a more prosaic rate of 5.6 in his first full season in the Bigs.
Hellickson isn't turning 25 until April, meaning there's plenty of time to get control of his line-drive batted balls, and feasibly he can rediscover his strikeout mentality in Spring Training. Still, the abundance of red flags prohibits a credible recommendation for Hellickson as a top-rate arm in 2012.
Josh Beckett
One would think Beckett's September shortcomings (1-2, 5.48 ERA and 1.34 WHIP in four starts) and clubhouse chronicles during Boston's epic collapse in 2011 would serve as ample ammunition to downgrade the Texan's prospects. Nevertheless, respectable numbers from last season (13 wins, 8.16 K/9, 2.89 ERA and 1.03 WHIP) plus a powerful Red Sox offense have vaulted Beckett to a solid standing at his position.
Sabermetrics tell a different tale, for there's more than chicken and beer as the cause of demons for Beckett. Beckett's FIP (3.57) and xFIP (3.58) far transcended his 2.89 ERA in 2011. Considering it was the third straight season of a 3.54 FIP or higher for the Boston starter, don't expect him to uphold an admirable earned run average. Further corroborating this stance was his .245 BABIP, a career low for the 2003 World Series MVP.
On the bright side, Beckett was finally able to curb his submission of frozen ropes, with his 17.6 line-drive percentage the lowest it's been since 2007. He was also successful in curtailing his admission of home runs, an issue that had been problematic the past two seasons. However, while Beckett has vowed not to let last season's debacle deter his determination for 2012, enough outliers are in play to dissuade a selection on the soon-to-be 32-year-old.
Ricky Romero
For the second straight season, Romero seemingly progressed in every relevant pitching category, with improvement in wins, innings, ERA, WHIP and strikeouts-to-walks ratio, earning an All-Star bid in the process. Romero also expressed uncommon consistency at the position, with identical output at home and on the road, and his month-to-month stats second this sentiment.
Unfortunately, with an ERA-FIP difference of -1.28, second lowest in baseball, don't envision a third consecutive campaign of cultivation. While Romero has done an excellent job in shrinking his concession of line drives, his BABIP of .242 persists as alarmingly low. Another anxiety is Romero's HR/9 rate nearly doubled, and his K/9 figure fell slightly as well.
Like Hellickson, Romero is young enough (just 27) to solve some of these predicaments. The Blue Jay ace still commands a look during drafts, but be aware of the possible pitfalls with the pick.
Justin Verlander
To some, this suggestion may sound sacrilegious, as Verlander vanquished his AL adversaries in 2011, leading the league in wins, ERA, innings, strikeouts and WHIP. That's what we in the business like to call, "pretty damn good." This domination has led to a paramount rank for Verlander, with the AL MVP and Clayton Kershaw standing as 1 and 1A in fantasy draft rankings.
In spite of this success, there's reason for worry that the Motor City stud is in line for regression in 2012. His FIP (2.99) and xFIP (3.12) were wonderful, but nowhere near his actual ERA of 2.40. Also factoring into this sunken ERA is a .236 BABIP, the second-lowest mark in the majors. Verlander does cause many a batter to ground out, but the .236 stat is microscopic compared to BABIP figures from the past five seasons.
More importantly, let's not forget the circumstance of Miguel Cabrera moving to third. While one of the game's best threats at the plate, Omar Vizquel he is not. With a subpar fielder at hot third, expect more than a few missed plays to befall Verlander, as well as the rest of the Tiger rotation, this season.
His appetite for strikeouts still makes Verlander one of the top-five arms in the game. Alas, as a first-round pick, there's too much smoke to feel secure in building your fantasy foundation around the Cy Young winner.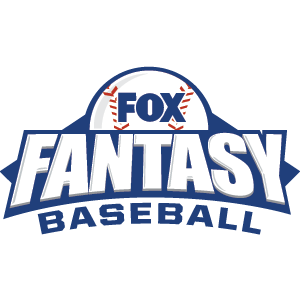 FOX Fantasy Baseball
Join or Create a Free League
Play Now!