Trades opens door for Ruggiano
There could still be a few last-minute twists and turns during Non-Waiver Trade Season 2012, but let's look at the impact of these moves thus far on sellers' depth charts. In other words, who just got an unexpected boost in playing time thanks to a more established guy hitting the road?
Here are 10 observations, in no particular order:
Marlins SP (Anibal Sanchez)
Opens the door for (OTDF): Nathan Eovaldi
Wade LeBlanc was supposed to get the first crack at the Marlins' rotation after the team sent Anibal Sanchez to the Tigers, but Miami scrapped those plans when Nathan Eovaldi joined the fold a few days later. Eovaldi had a strong South Beach debut Saturday, earning the win after holding the Padres to one run on five hits. He only picked up one win in 10 starts for the Dodgers, and his potential for wins may further drop a bit after joining a sinking team in a stronger division.
Marlins 2B (Omar Infante)
OTDF: Justin Ruggiano
Nope, Justin Ruggiano has not donned an infield glove, but the Omar Infante trade went a long way to secure the outfielder an everyday spot in the lineup. Infante's departure prompted manager Ozzie Guillen to shift Emilio Bonifacio to second, opening a regular slot in center for Ruggiano. Ruggiano has displayed a surprising amount of power while filling in for Marlins outfielders this season, with 24 of his 45 hits going for extra bases. Even if the Bonifacio experiment does not work, Ruggiano's long-term standing in the outfield improved with Logan Morrison out with a knee injury.
Marlins 3B (Hanley Ramirez)
OTDF: Donovan Solano, Greg Dobbs, Donnie Murphy
Donovan Solano generated little notice prior to the 2012 season, but the 24-year-old got the first crack at the hot corner with Mr. Ramirez gone. He posted a pedestrian .653 OPS in 141 at-bats for Triple-A New Orleans, his first year in the Miami organization, but it looks like manager Ozzie Guillen prefers him over the likes of Greg Dobbs and Donnie Murphy. However, those latter two could receive a few starts per week if Solano's services are needed in a beat-up outfield (as was the case Sunday).
Astros Closer (Brett Myers)
OTDF: Francisco Cordero, Wilton Lopez
Francisco Cordero took over as Astros closer last week after the Blue Jays sent him to Houston and the Astros sent Brett Myers to Chicago. However, two blown saves in three appearances (and a toe injury) led to Wilton Lopez's name coming up for ninth-inning duty. Cordero struggled prior in Toronto prior to the trade (3.7 BB/9 and 1.81 WHIP) and allowed eight of the first 15 batters he faced in an Astros uniform to reach base. Lopez has only walked five in 39 innings this season, but his 6.9 K/9 is far from elite, and opponents have hit .310 off him since he returned from injury in early July. Neither may receive too many save chances if the Astros continue to sell.
Astros 3B (Chris Johnson)
OTDF: Scott Moore, Matt Downs, Brett Wallace, Matt Dominguez, Jimmy Paredes
Chris Johnson started 83 percent of Houston's games prior to being sent to Phoenix on Sunday, and that percentage would have been higher had he not been on the disabled list for eight games. His departure, and Brett Wallace's summons from Triple-A Oklahoma City, should force the Astros into something of a hodge-podge at third. Scott Moore and Matt Downs are tied for the second-most games at third for the Astros with seven a piece, with Moore starting in the first game of the post-Johnson era. Neither Downs nor Moore has shown all that much at the plate in their limited experiences, so the Astros could look toward Triple-A before long (i.e.: Matt Dominguez or Jimmy Paredes). Dominguez's bat has improved since the Astros shipped him to Triple-A Oklahoma City (.298/.346/.456), but that might also be a function of a small sample size. Paredes, who spent a spell as the Astros' regular third baseman in 2011 when Chris Johnson fizzled, has a .325 batting average in OKC while manning second.
Twins SP (Francisco Liriano)
OTDF: Brian Duensing, Jeff Manship
Brian Duensing has bounced between the Twins rotation and bullpen this season, with his most recent demotion to the pen coming after he yielded three home runs in two innings to the A's on July 15. Francisco Liriano's move east on I-94 to Chicago provided him with another chance to rejoin the rotation, and it would be hard to find fault in his six walkless frames against the Indians on Sunday. Jeff Manship took Francisco Liriano's roster spot. Manship made eight forgettable relief appearances earlier in the season, and he boasts an incompatible 2.35 ERA and 47:27 K:BB at Triple-A Rochester.
Rockies 2B (Marco Scutaro)
OTDF: D.J. LeMahieu, Jonathan Herrera, Chris Nelson, Thomas Field, Josh Rutledge
Not surprisingly, the Rockies sent Marco Scutaro to a contender over the weekend, and it looks like they will tab D.J. LeMahieu to be his immediate heir. LeMahieu struggled in a nine-game stint while covering second for an injured Scutaro in early June, but he carried a .314/.368/.396 line at Triple-A Colorado Springs. He boasts virtually no power, even in the thin air of the Rockies, but he could hit for average once he develops an eye for MLB pitching. Jonathan Herrera should be in the picture when he returns from the disabled list in the upcoming week, and Chris Nelson could be a factor once he overcomes his irregular heartbeat. Thinking a bit longer-term, Josh Rutledge could shift from short to second if Troy Tulowitzki returns before the end of the season.
Brewers SP (Zack Greinke)
OTDF: Mark Rogers, Wily Peralta
It seems like the Brewers spent all season trying to tie up Zack Greinke to a long-term deal, but they finally cried "uncle" over the weekend and sent him to the Angels. They gave his scheduled start Sunday to Mark Rogers, who has gone through a lot (Tommy John surgery, suspension for using a banned stimulant) since the Brewers selected him in the first round of the 2004 draft. Rogers struck out seven in 5.2 innings against the Nationals on Sunday in his first MLB start since 2010, but his 74:49 K:BB at Triple-A Nashville does not bode well for future success. Still, he could stick in the Brewers rotation for a lack of better options. Wily Peralta, who was the club's best prospect entering the 2012 season, could be a factor later this season.
Astros SP (Wandy Rodriguez)
OTDF: Armando Galarraga
Armando Galarraga started for the Astros on Saturday, his first since May 16, 2011. He need not wait that long for his next outing, as Wandy Rodriguez's departure opens a rotation spot on a pitching staff stretched thin by J.A. Happ's departure and Joe Wieland's Tommy John surgery. Galarraga allowed two home runs to the Pirates in the start, and he had failed to impress against inferior talent prior to his recall. Others in the minors who could figure in at some point include Brian Bass and Brett Oberholtzer (both at Triple-A Oklahoma City).
Mariners RF (Ichiro Suzuki)
OTDF: Trayvon Robinson, Eric Thames
Franklin Gutierrez's ongoing injury situation gave a couple of younger Mariners a chance to stake a claim to Ichiro Suzuki's right-field spot. Carlos Peguero got the first call in right field, but a week later was sent down to Triple-A Tacoma after striking out in half of his at-bats during his 11-game recall. That leaves Trayvon Robinson to prove he's ready for the marjors. Robinson has yet to do much since coming from the Dodgers 12 months ago. He stole 19 bases in 83 games for Triple-A Tacoma, but a career 70-percent success rate on the basepaths does not bode well for future outcomes. And in any case, the arrival of Eric Thames likely means that Robinson will be sent packing when Gutierrez finally returns from injury. Thames, acquired in a trade Monday, will see time at the corner spots. At worst, he'll be the fourth outfielder when Gutierrez returns to center field with Casper Wells in right and Michael Saunders in left.
Get a FREE RotoWire 10-day trial (no credit card required) at RotoWire.com.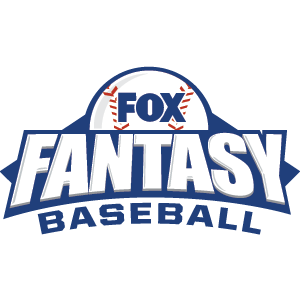 FOX Fantasy Baseball
Join or Create a Free League
Play Now!