Posey looks to bounce back in 2012
The Giants followed their World Series winning season by failing to make the playoffs last year, finishing 86-76. A major injury to Buster Posey certainly didn't help, as an already anemic offense got even worse. In fact, they scored by far the fewest runs in the National League. San Francisco's .303 team on-base percentage was also last in the Senior Circuit. The team's pitching remained strong, as their 3.20 ERA was the second-best in all of baseball. The Diamondbacks and Rockies are young and getting better, but the NL West is a winnable division, especially with such a strong pitching staff. If the Giants want to be true contenders, however, their offense will need to significantly improve.
Offseason Moves
Traded outfielder Andres Torres and pitcher Ramon Ramirez to the Mets for outfielder Angel Pagan.
After a career-year in 2010 (.268/.343/.479), Torres' performance dropped in a big way last season (.221/.312/.330). He's very good defensively, but Torres is injury-prone and is 34 years old, so it's understandable why the team traded him for the younger Pagan. Pagan will start in center field for the Giants and bat leadoff.
Traded pitcher Jonathan Sanchez to the Royals for outfielder Melky Cabrera.
It appears the Giants sold low on Sanchez and bought high on Cabrera, as the former is coming off a down season that was cut short thanks to an injury, while the latter is coming off a season that saw him post career highs in just about every category. Still, Sanchez has yet to make strides with his control, as he posted a 5.86 BB/9IP mark last year, which could prove disastrous now pitching in the tougher league. Cabrera is expected to play left field and bat second or third in the lineup.
Signed utilityman Ryan Theriot to a one-year contract.
Theriot would act best as a utility guy, but he'll enter spring training battling Brandon Crawford to be the team's starting shortstop. Crawford clearly has the superior glove, but he can't hit, and with San Francisco badly needing offense, it wouldn't surprise if the team turns to Theriot, who has the better bat.
Signed pitcher Clay Hensley to a one-year contract.
After posting a 2.16 ERA in 2010, Hensley's ERA skyrocketed to 5.19 last season, but he came cheap and will add depth to a strong Giants' bullpen.
Lost outfielders Carlos Beltran and Cody Ross and infielders Mark DeRosa, Orlando Cabrera and Jeff Keppinger to free agency.
Only Beltran is a major loss, but his bat will be sorely missed. If Zack Wheeler turns into a future star, renting Beltran for just two months will go down as yet another poor trade by GM Brian Sabean.
Projected Lineup/Rotation:
Lineup (vs. RH/LH)
1. Angel Pagan, CF
2. Melky Cabrera, LF
3. Freddy Sanchez, 2B
4. Buster Posey, C
5. Pablo Sandoval, 3B
6. Nate Schierholtz, RF
7. Aubrey Huff, 1B
8. Brandon Crawford, SS
This lineup is far from a sure thing, with Cabrera and Pagan likely battling for the leadoff slot. If Brandon Belt wins the left-field job, Cabrera would probably move to right and Schierholtz would go to the bench. But as of now, Belt isn't starting. Whoever wins the shortstop role should be locked into the eight hole.
Projected Rotation
1. Tim Lincecum
2. Matt Cain
3. Madison Bumgarner
4. Ryan Vogelsong
5. Barry Zito
The Giants have a top-three that rivals any other in baseball, but the question remains just how much Vogelsong comes back to earth in 2012. Still, he should be a solid No. 4. Zito remains one of the most overpaid players in the league, but he should safely enter the year in the team's rotation.
Closer: Brian Wilson
Wilson recorded 36 saves with a 3.11 ERA last season, but his strikeout rate dropped while his walk rate increased, resulting in an ugly 1.473 WHIP. He also battled an injured elbow seemingly throughout the season, eventually getting shut down in September. In fact, he made just two appearances over the season's final six weeks. No surgery was required, so the hope is he'll enter 2012 fully healthy after an offseason of rest. Wilson's velocity was down last season, and he relied on his cutter more than ever, so pay attention to reports in spring training, as health will be key. If he's back to full strength, Wilson should once again return to being one of the best closers in baseball, and he could be undervalued at draft tables coming off a down year.
Notes of Import, Fantasy and Otherwise
How much will Ryan Vogelsong regress?
Vogelsong finished 2011 with a 2.71 ERA and 1.252 WHIP, and while his 139:61 K:BB ratio over 179.2 innings wasn't overly impressive, he was no fluke. There's little doubt his ERA will climb next season after leaving 80.4 percent of his baserunners stranded and carrying a .280 BABIP, but he'll enter 2012 as the Giants' No. 4 starter, and there's no reason to expect him to be a major bust, even if regression is a certainty. Just make sure not to draft him off last year's numbers, but he's in the right park to remain plenty valuable, especially if others in your league don't believe in him at all.
Will Buster Posey bounce back from his gruesome injury?
Posey suffered a season-ending leg injury in May thanks to a brutal collision at the plate, so his follow up to his Rookie of the Year campaign came to a premature end. He wasn't playing as well as he did in 2010 before going down, and while the big drop came in slugging percentage (.505 compared to .389), his OBP was actually up (.357 to .368). The injury was gruesome (broken fibula and severely strained ligaments), and there's concern about his long-term ability to catch, but he suffered it early enough in the season for him to be expected to be fully ready for 2012. Posey has terrific work ethic, and his bat is for real, so he should be one of the first five catchers off the board during fantasy drafts.
Will Brandon Belt be given a true opportunity?
Belt has proven all he can against minor league pitching, but he once again enters spring training battling for a job. While there's always the risk Giants management makes the wrong decision, the good news is Belt has a couple of positions on the field he can win a starting role. He'll battle Aubrey Huff for the team's starting first base job, but while Melky Cabrera and Angel Pagan are likely locked into roles in the outfield, left field could open up for Belt. San Francisco badly needs Belt's bat in its lineup, so it would be a shame if the Giants didn't give him a real chance to succeed at the major league level in 2012.
Strengths
Pitching remains the Giants' obvious strength, as the team boasts a strong starting rotation and bullpen. However, there's not much in the way of depth within the organization, so if a starter or two were to get hurt, it would be tough to recover from.
Weaknesses
Offense continues to be San Francisco's biggest problem, and the team only moderately addressed the issue during the offseason. It would be surprising if the Giants weren't once again one of the lowest scoring teams in baseball in 2012.
Rising: Madison Bumgarner – Bumgarner ended April with a 6.17 ERA and 1.757 WHIP last year, but he was one of baseball's best pitchers the rest of the season, posting a 2.83 ERA and 1.142 WHIP (and that's with him allowing eight runs while recording just one out during a June outing). Over the final four months of last season, Bumgarner recorded an incredible 145:24 K:BB ratio over 126.2 innings. His 3.10 xFIP ranked seventh-best in baseball. Bumgarner's fastball velocity is now all the way back, and his slider is one of the best pitches in the game, though it should be noted he threw it 32.4 percent of the time last year, which was the fourth-highest rate in MLB, so there's some concern there. Still, at 6-foot-4, 215 pounds, he appears to be a horse and hasn't yet shown any signs of arm trouble. Bumgarner is extremely difficult to homer against, and with plus command and a rising strikeout rate, he enters his third year in the league with massive upside.
Falling: Aubrey Huff – Huff continued his trend of alternating strong seasons with poor ones, as he followed up a 2010 campaign when he received MVP votes with a 2011 effort in which he posted a .246/.306/.370 line, hitting just 12 homers with 59 RBI over 521 at-bats. He admitted he wasn't in great shape, and now entering the final year of his contract with options like Brandon Belt pushing him for playing time, Huff will likely show up for 2012 focused. At age 35, that's hardly a guarantee he'll bounce back. Still, San Francisco will give him a chance to prove himself, at least early on. After last year, Huff might make for something of a buy-low, at least in NL-only leagues.
Sleeper: Brandon Belt – A slow start with the Giants last season resulted in a trip back to the minors for Belt, who once again tore up the inferior competition, posting a .320/.461/.528 line with a 47:48 BB:K ratio. After he was finally recalled, he suffered a wrist injury and was jerked around in the lineup, rarely seeing regular playing time. Belt is clearly the Giants' best prospect and would likely be the team's third-best hitter if they left him alone and gave him a full-time job in 2012, but unfortunately, that's still no guarantee. He'll enter spring training likely battling Nate Schierholtz for the right-field job, though first base (his natural position) could just as easily once again become an option if Aubrey Huff doesn't bounce back. Belt is a fantasy sleeper since the hype has mostly worn off by now.
Supersleeper: Sergio Romo – Romo just finished one of the more dominating relief seasons you'll ever see, posting a 1.50 ERA with a 0.708 WHIP and a ridiculous 70:5 K:BB ratio over 48.0 innings. His 1.49 xFIP would have easily led all pitchers in baseball had he qualified, which raises the question of why wasn't Romo used more? His Frisbee slider is death to righties, producing a .391 OPS against last year, but he's also pretty terrific against left-handers as well (.592 OPS against). Romo is an elite reliever who would be perfectly capable of closing if ever given the opportunity, but as is, he's the top setup man in San Francisco.
Get a FREE RotoWire 10-day trial (no credit card required) at RotoWire.com.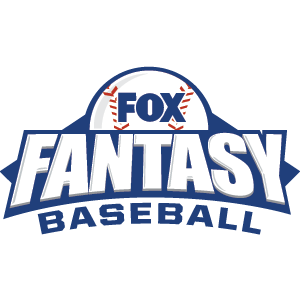 FOX Fantasy Baseball
Join or Create a Free League
Play Now!