Do Cardinals have life after Pujols?
On Sept. 5, the Cardinals lost to the Brewers to fall to 74-67. The leaders for the wild card, the Braves, were 82-58 and had a magic number of 14 with just 22 games to go. A week later, thanks in part to a sweep of the Braves, the Cardinals had shaved four games off the lead. They finished the year winning 16 of their final 21, earning a playoff berth on the last day of the season. It was a long road.
After the twin spring devastations of Adam Wainwright's Tommy John surgery and management failing to extend Albert Pujols, it looked like it just wasn't going to be St. Louis' year. Add to the fact that Ryan Franklin's house of cards finally collapsed and David Freese just couldn't stay healthy, no one would have faulted the Cardinals for packing it in. However, riding old stalwarts like Pujols, Matt Holliday, Lance Berkman and Chris Carpenter, as well as young guns like Freese, Allen Craig, and Jason Motte, the Cardinals rolled all the way to another world championship.
The Redbirds will look a lot different in 2012. While there doesn't appear to be a huge amount of turnover, there are three incredibly big holes to fill. First off, the Cardinals need to find some way to replace Pujols, gone to Anaheim. Carlos Beltran will make up some of the numbers, but it just won't be the same, and Pujols' underrated defense at first base will be missed as well. Perhaps more importantly, Tony La Russa finally called it quits after more than 30 years (including the last 16 in St. Louis) as manager. Love him or hate him, La Russa has had an excellent career, including three championships. He'll take pitching coach Dave Duncan with him into retirement, and the loss of the two coaches should be felt throughout 2012. New skipper Mike Matheny will have his work cut out for him.
Offseason Moves:
Lost first baseman Albert Pujols via free agency.
Pujols spent 11 productive years in St. Louis, and although 2011 was probably his worst (he failed to reach a .300 batting average and 100 RBI for the first time in his career), his presence will clearly be missed. Berkman will likely become the full-time first baseman, but if he struggles against lefties like he has in the past, the hole in the lineup becomes even bigger.
Signed outfielder Carlos Beltran to a two-year deal.
Filling the shoes of Pujols will be no easy task, but there is still some life in Beltran's bat. Although he again missed some time due to injuries, he played very well after getting traded to San Francisco last year, posting a .323/.369/.551 line over 167 at-bats. Overall, Beltran finished the season batting .300 with 22 homers and 84 RBI. He no longer runs like he once did, which hurts his fantasy value, but the move to right field appears to have helped his ability to stay healthy. Beltran will turn 35 in April, and his durability remains a concern, but it's clear his bat is still among the best in baseball.
Re-signed shortstop Rafael Furcal two-year contact.
Furcal looked just about done when the Cardinals acquired him from Los Angeles in July, but he showed surprising pop by hitting seven home runs in his 50 games with St. Louis. Aside from the home runs, however, he didn't do much in his stint with the Redbirds, finishing with a .735 OPS with St. Louis and .646 overall. He's already 34 and had two month-long stints on the DL last year, but the Cardinals ponied up to keep him for two more years. Considering that Tyler Greene was the top alternative, that wasn't unexpected. Just don't expect him to be the Furcal of old, and keep an eye on him this spring as he's making his way back from surgery to repair a hernia.
Signed pitcher J.C. Romero one-year contract.
Romero gives the Cardinals a lefty out of the pen in case they decide to move Marc Rzepczynski. Romero hasn't had any control of late — he walked 15 batters in 24.2 innings in 2011 and 29 in 36.2 innings in 2010. Expect more of the same from him in 2012, assuming he can even keep his roster spot.
Signed catcher Koyie Hill to a one-year contract.
At 33, the switching-hitting catcher may be forced to serve as organizational depth if he wants to continue his career given his average defensive skills and .544 OPS. Hill will try to win a backup role with St. Louis this spring, but with Yadier Molina at the top of the depth chart, Hill won't play much even if he wins the job.
Non-tendered shortstop Ryan Theriot.
Theriot's first year with the Cardinals was a bit of a disappointment, as he stole a career-low four bases and posted a .662 OPS. The OPS was a mild improvement from 2010, but at least he stole 20 bases in that campaign. With no power to speak of and a glove that isn't getting any better, Theriot is headed for a utility role in the near future. With the re-signing of Furcal, Theriot became expendable. He landed with the Giants, where he'll back up Freddy Sanchez and Brandon Crawford.
Lost pitchers Arthur Rhodes, Edwin Jackson and Octavio Dotel and infielder Nick Punto via free agency.
The 42-year-old Rhodes may be nearing the end of the line, but he pitched well in 27 appearances (including eight hitless appearances in the postseason) with the Cardinals last year, so he can still get outs as long as he's not overtaxed. He'll catch on somewhere as a LOOGY this year, and if your league counts holds and is a deep one, he might be useful, but don't expect the 2008-2010 Rhodes anymore. As part of the Colby Rasmus trade in July, Jackson immediately became a regular member of the St. Louis rotation and put together a string of six consecutive quality starts during the stretch run, but he still had a 1.462 WHIP in his 13 appearances with the Cardinals. He topped 180 innings pitched for the fourth season in a row and allowed 195 hits for the fifth season in a row. Washington will give him a shot again this spring. Dotel was another important piece of the Rasmus deal, and he didn't disappoint, posting five holds, two saves, three wins, an 0.851 WHIP and an outstanding 32:5 K:BB ratio in his two months with the Redbirds. He may be 38, but he's still practically unhittable against right-handers. The Tigers picked him up to pitch in the seventh or eighth inning, and he could find himself in high-leverage situations again in 2012. Punto was a good soldier in his first year with the Cardinals, playing at three infield positions and pinch-hitting 15 times. His 63 games and 133 at-bats were his fewest since 2004, but that could be because of three different stints on the DL, all for different ailments, and that doesn't even include the elbow injury that was miraculously cured when Punto purposely threw the ball as hard as he could. He's in the twilight of his career, but his lack of power and speed didn't stop the Red Sox from signing him to a two-year deal in December.
Projected Lineup/Rotation:
Lineup
1. Rafael Furcal, SS
2. Carlos Beltran, RF
3. Matt Holliday, LF
4. Lance Berkman, 1B
5. David Freese, 3B
6. Yadier Molina, C
7. Jon Jay, CF
8. Tyler Greene, 2B
Furcal is not the automatic choice leading off that he once was, but there aren't really any other classic candidates on the roster. If Matheny thinks outside the box, he may try Jay or Craig there, but he's far more likely to just pencil in Furcal most days. The heart of the lineup, on the other hand, could be very strong, especially if Freese hits like he did in the postseason. Skip Schumaker was battling Greene for the second base job, but an oblique injury is expected to keep him out 4-6 weeks, handing Greene the job.
Rotation:
1. Adam Wainwright
2. Chris Carpenter
3. Jaime Garcia
4. Jake Westbrook
5. Kyle Lohse
6. Lance Lynn
Just when it looked like he put the injury prone label behind him, Carpenter is injured again with "discomfort" in his neck and arm. He will surely not be ready for the season. Lance Lynn, welcome to the rotation. Wainwright is expected to return this year, meaning the burden won't be as great on Carpenter. Although his win-loss record and WHIP looked remarkably similar to his 2010 campaign, Garcia, still just 25, was far more hittable in 2011 than he was as a rookie. Part of that can be attributable to a bump in his BABIP and a drop in his strand rate, but it's possible that he just got tired out from an increased workload, as his second-half numbers (1.422 WHIP, .300 BAA) seem to indicate. On the other hand, his K:BB was an impeccable 156:50, so he learned to get by with other skills. Somehow Westbrook was able to win 12 games in 2011, but his record was certainly not supported anywhere in his numbers. He's hittable, has a low strikeout rate, and he walked a career-high 73 last year. A correction is coming. Lohse bounced back from a terrible 2010 to have the best season of his career. His BABIP plummeted and his strand rate moved to a more normal level, but that 1.168 WHIP was still one of the more inexplicable stats of 2011. There are plenty of reasons to think he won't repeat his numbers given his last season's low 5.3 K/9IP and .278 BABIP.
CL: Jason Motte
When the Ryan Franklin train ended early last season, the Cardinals tried all kinds of candidates before settling on Motte. Despite pitching in a dominating fashion all season, he didn't get a chance to close for the Cardinals until Fernando Salas blew two save opportunities in August. It helped that Motte was in the midst of going more than 10 weeks (33 appearances) without giving up an earned run. One bad week in September pushed his ERA over 2.00 for the year, but ultimately he was the best pitcher in the St. Louis bullpen and improved all of his numbers – most notably his now-elite K:BB and home-run rates – from his strong 2010 campaign. Now that the closer job is his going into the spring, expect to pay heavily. If the last two years are any indication, he'll be worth it.
Notes of import, fantasy and otherwise
Who will replace Albert Pujols' production?
The correct answer is no one, but Beltran is going to try. He's not going to succeed though. In his 11 years in St. Louis, Pujols averaged 188 hits, 117 runs, 121 RBI, and 40 home runs. He's a .328 hitter with a 1.037 OPS (that's sixth on the all-time list, for those keeping score at home). The injury-prone Beltran, who has missed about 200 games in the last three years, is nearly 35 and his numbers last year in 142 games: 156 hits, 78 runs, 84 RBI, and 22 home runs. And though Beltran once topped 30 stolen bases four years in a row, that was nearly a decade ago, and these days Pujols steals more bases.
Still, no one expects Beltran to make it all up himself. There's also Berkman, who at 35 drank from the Fountain of Youth last year, even posting a respectable .804 OPS in 101 at-bats against southpaws, but his power disappeared in the second half and he may find himself thirsty this season. Holliday had a strong year – except for the numerous injuries that limited him to just 124 games. He's now 32, or around the age some power hitters start to decline. The possibility of a decline from all three of these stars could happen this year, and unless Freese, Craig, and Jay step up, the offense will surely score fewer runs than they did in 2011.
Is Adam Wainwright ready?
The Cardinals managed to win a World Series despite losing their ace for the entire season, so if Wainwright can give them 30 starts in 2012, that might make up somewhat for that Pujols-sized hole in the lineup. Wainwright's surgery was last February 28, and while many pitchers have been able to pitch a year after surgery, it usually takes them at least one season to get up to pre-surgery levels. There were some (unreasonable) rumblings last year that Wainwright was trying to get ready for the postseason, which indicated that he was healing very quickly, but he's not Superman. He'll be closely watched this spring, but if it turns out he's not ready or is ineffective, the Cardinals may have to scramble to find a starting pitcher, and the team will be in big trouble.
Is David Freese's postseason explosion a fluke or a sign of things to come?
Freese may have finally left his bad luck behind in 2011. Oh, he had a two-month stint on the DL with a broken hand, but that was all forgotten once October rolled around, as he hit like a man possessed (.397/.465/.794 and five home runs in 63 at-bats). His postseason heroics will likely overrate him some, but one shouldn't consider him flash in the pan, as he's always been a pretty good hitter and just needed the opportunity. Though his career-high 10 home runs in just 333 at-bats is a good sign, his exorbitantly-high .359 BABIP might suggest his batting average is coming down a little in 2012. Then again, his BABIP has always been high:
| | | | | | |
| --- | --- | --- | --- | --- | --- |
| YEAR | TEAM | AB | HR | AVG | BABIP |
| 2008 | Memphis (AAA) | 464 | 26 | .306 | .355 |
| 2009 | Memphis (AAA) | 200 | 10 | .300 | .360 |
| 2010 | St. Louis | 240 | 4 | .296 | .379 |
| 2011 | St. Louis | 333 | 10 | .297 | .359 |
While Freese does have power in his background, perhaps the most interesting column in the table above is the one with his at-bats. He's been incredibly unlucky (some might say injury-prone) throughout his career, but if he can put it all together and stay healthy for a full season, it wouldn't be a shock to see 20 home runs, 90 RBI, and a .300 batting average. That's a big if though.
Strengths
The heart of the lineup, with Beltran, Holliday, Berkman, Freese and an occasional Craig, could be very special – if they can stay healthy. The top three in the rotation matches up well with anyone in the league – provided that Wainwright is ready. The bullpen is young but has a lot of good pieces.
Weaknesses
The top of the lineup is a bit shaky, and Matheny may have to get creative to get some runners on base in front of his big boppers. The defense will probably be in the bottom half of the league, and there sure do seem like there are a lot of injury-prone players on the roster.
Rising: David Freese. See above.
Falling: Skip Schumaker. Not that he really had very far to drop, but at least Schu looked like a .300 hitter a few years ago, which gave him value in most NL-only leagues, especially when he was scoring runs hitting in front of Pujols, but now his no-power, no-speed profile isn't going to get it done when he's hitting below .280 at the bottom of the lineup. Tyler Greene, Daniel Descalso and Allen Craig can handle second base.
Sleeper: Allen Craig. Craig may miss the first month of the season after November knee surgery and may not have a regular job right now, but Beltran, Holliday, Berkman, and Freese aren't exactly the greatest pictures of health. If any go down for a significant portion of time, Craig will be ready to step in. The 27-year-old has always been a good minor league hitter, but he didn't reach the majors until 2010, when he played five positions but didn't hit much in 114 at-bats. He topped himself in 2011, playing six positions, hitting .315/.362/.555 in 200 at-bats, and homering in the last two games of the World Series. He looks like he belongs in the majors now.
Supersleeper: Brandon Dickson. Dickson started the spring as a dark horse candidate for the St. Louis pitching staff, and while he didn't head north with the team in April, he did eventually spend a few weeks in the big leagues. He had an outstanding 124:32 K:BB ratio in 157 innings with Triple-A Memphis, which was a notable improvement over his 2010 campaign, but he also gave up a whopping 22 home runs. Pinpoint control is great and all that, but not if the other team is blasting the ball out of the park. He'll likely be on the Memphis-to-St. Louis shuttle again this year, but if he takes care of his home run problems, he could keep a rotation spot warm until Shelby Miller and the other youngsters are ready.
Get a FREE RotoWire 10-day trial (no credit card required) at RotoWire.com.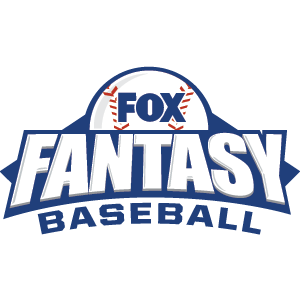 FOX Fantasy Baseball
Join or Create a Free League
Play Now!