National Fantasy Baseball Championship
Early NFBC Player Movement
We spend a lot of time trying to tell you how to manage your teams, be it on the radio or in our advice articles. But sometimes it's more helpful to see tangible results – how are those that are investing their own hard-earned money managing their rosters? Who are the top pickups, and just as importantly, who is getting dropped?
I'm in two leagues connected with the National Fantasy Baseball Championship, both 15-team mixed leagues where there are no trades allowed, so the waiver wire is the lifeblood of the league for adding new talent. In both leagues, each team has a yearly budget of 1,000 units, and we (blind) bid every Sunday to pick up free agents. With two weeks in the books, we've had plenty of actionable news to spark the bidding. The following are the results from my two NFBC leagues last week, with discussion of the top bids, to give you an idea of where we're finding value. The dollar values next to the player are how much the winner paid from his budget in each league, with the Main Event listed first followed by my Satellite league drafted roughly two weeks prior to that.
Santiago Casilla (already owned, $174) – With Brian Wilson out for the season, someone has to close for the Giants. Casilla converted six of seven chances last year when Wilson was hurt, and he's been mentioned as part of manager Bruce Bochy's committee to replace Wilson in the short-term. Sergio Romo, who was already owned in both of my leagues, is also part of those being considered. Romo was hurt at the same time as Wilson last season. The third member mentioned as a possibility is left-hander Javier Lopez ($11, no bid), who did factor in the picture when the situation called for a lefty last year. In my Main Event league, someone had the foresight to grab Casilla the previous week – kudos to him.
Danny Duffy (already owned, $88) – Former overall champ David DiDonato picked him late in the draft in my Main Event league, but in the satellite league Duffy went for a pretty nice price following his eight-strikeout performance in his debut. Duffy has two starts this week, Monday against the Tigers and Sunday against the Blue Jays.
Liam Hendriks ($69, no bid) – Hendriks had to miss his first start of the season with an illness, but he pitched reasonably well in his debut against the Rangers over the weekend. He'll miss having to face the Yankees in Yankee Stadium this week, giving him a small edge over others in the AL pool. He's the Twins' best pitching prospect and should find a spot in their rotation for the rest of the year with Scott Baker going under the knife.
Nate Schierholtz (already owned, $59) – Schierholtz has been the beneficiary of Bruce Bochy's latest crisis of confidence in Brandon Belt, with Aubrey Huff moving back to first base. Sometimes when injuries hit, playing time is king, but the payout for Schierholtz seems light to me – though with two early homers, perhaps there's a power peak in his age-28 season.
Joe Blanton ($49, $37) – Blanton held the Marlins to a run in his first start of the year and gets two road starts this week, at San Francisco and San Diego, two pitcher-friendly venues. In the past Blanton had passable strikeout rates – can he regain that ability this year after missing most of last year with an elbow injury?
Bryan Shaw ($1, $5) – There were other players that went for more units, but I wanted to focus on him as he went in both leagues and I was the lucky winner in the latter league. I know that there's no change in the Diamondbacks' pecking order even after his second save of the season Sunday, but his usage indicates that the Diamondbacks trust him in close-and-late spots. This follows some success by Shaw in the playoffs last year as well. He's really figured out how to get hitters out with his cutter and can throw it for strikes. The incumbent closer, J.J. Putz, isn't exactly an iron man, having spent parts of the last two seasons on the DL with arm issues, and David Hernandez, the set-up man, has had control issues in the past, though he made great strides in that department last year. As you can see with the price on Casilla, trying to get a closer in this contest gets expensive if you have to wait until that pitcher gets the job. I like to speculate with my final roster spot on relievers that might be viable down the road, while the getting price is cheap. Others that fell into that class for me this week include Edward Mujica and Steve Cishek, and I would have bid on Sergio Romo, Mike Adams or Alexi Ogando had they been available in my leagues.
Here are the other players that got picked up this week in the respective leagues:
Main Event
Jonny Venters ($103)
Andrew Bailey ($59)
Felipe Paulino ($49)
George Kottaras ($40)
Jake Westbrook ($40)
Kyle Seager ($33)
Darwin Barney ($29)
Glen Perkins ($25)
Carlos Gomez ($20)
Kevin Millwood ($18)
Anthony Bass ($17)
Steve Cishek ($15)
Casey Kotchman ($13)
Javier Lopez ($11)
Shelley Duncan ($11)
Drew Smyly ($10)
Eric Young Jr. ($10)
Ryan Sweeney ($8)
Blake Beavan ($5)
Matt Carpenter ($4)
Jerome Williams ($3)
Tyler Flowers ($1)
Edward Mujica ($1)
Satellite League
Barry Zito ($45) – note, he was undrafted in my Main Event league too, but nobody believed in his performance last week enough to make him their primary free agent target.
Aaron Harang ($43)
Kyle Drabek ($36)
Ryan Sweeney ($35)
David DeJesus ($25)
Tyler Colvin ($15)
Anthony Rizzo ($15)
Jason Hammel ($7)
Joe Wieland ($7)
Travis Snider ($1)
Chris Coghlan ($1)
Felix Doubront ($1)
Wei-Yin Chen ($1)
The Drops
Sometimes, who you or your opponents drop in this league are just as important as who you pick up. For instance, I was the one that apparently erred in dropping Jonny Venters and Felipe Paulino in my Main Event league in Week 1, judging by how quickly they were snatched up. Keep in mind that this game doesn't provide for DL spots – if you don't have room on your reserve roster for your pickups, you need to make the difficult decision on whom to cut. Here are those that were set free last week in my two leagues.
Main Event:
Randy Wolf
Paul Maholm
Wilson Betemit
Scott Baker
Mike Pelfrey
Humberto Quintero
Brian Fuentes
Brandon Allen
Sean Rodriguez
Ben Revere
Jason Bourgeois
Graham Godfrey
Michael Saunders
Jesse Crain
Bobby Abreu
Nick Blackburn
Brian Wilson
Jeff Karstens
Alexi Castilla
Josh Collmenter
Addison Reed
Tyler Greene
Placido Polanco
Jacob Turner
Rafael Dolis
Chris Nelson
Satellite League
J.P. Howell
Derek Lowe
Kris Medlen
Josh Tomlin
Luis Mendoza
Brett Cecil
Dustin McGowan
Carlos Zambrano
Jason Bourgeois
Jeremy Guthrie
Brian Matusz
Alberto Callaspo
Joel Peralta
Felipe Paulino
Brad Peacock
Dillon Gee
Francisco Liriano
Franklin Morales
Besides the obvious injured guys like Scott Baker and Brian Wilson, the most frequent drop you'll see are starting pitchers on the margin. Usually they had two-start weeks the previous week, but in other cases they were speculative picks by their respective owners, trying to catch lightning in a bottle in the endgame. This format really creates a difficult problem when dealing with someone like Ben Revere, who just got sent down this week. How long are you willing to wait for him to come back? Once he does get the call, presumably he'll play, in which case he'll be a great source of stolen bases. But you might have to wait three months for that to happen, and along the way you might need the roster spots on your reserve to stow injured players, or those starting pitchers that don't have two starts in a given week. It's a tough dilemma sometimes to figure out your drop when stocking new talent.
Follow @Jeff_Erickson on Twitter.
Get a FREE RotoWire 10-day trial (no credit card required) at RotoWire.com.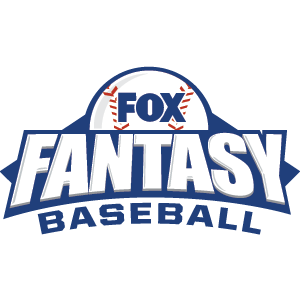 FOX Fantasy Baseball
Join or Create a Free League
Play Now!