Mound Musings: Bauer on his way
This week I will touch on a handful of pitching prospects we can expect to see at some point this season. We are now at the point in the season at which any prospect making his major league debut won't be eligible for free agency until after the 2018 season, but we still have a couple weeks or so before teams don't have to worry about four arbitration years as opposed to three. A top prospect attaining "super-two" arbitration status could potentially cost his organization millions, so don't count on seeing any elite prospects until sometime in June, if not later.
Elite PROSPECTS – mid-2012 debut
Jake Odorizzi, Royals
Odorizzi was recently promoted to Triple-A (along with red-hot OF/3B Wil Myers) after posting these numbers in Double-A: .191 average against, 47:10 K:BB in 38 innings,3.32 ERA. He had a 1.98 ERA in his last four starts, so the 22-year-old right-hander was clearly ready for the next challenge. If you read the scouting reports, his stuff sounds like Chad Billingsley – low-90s fastball that tops out at 95, power breaking stuff and a solid change. He's not nearly as thick as Billingsley, but he's shown the ability to be at least as good, if not better, at the big-league level. Odorizzi had big-time issues with the long ball in Double-A last year (13 in 68 innings), but he's allowed just two home runs this year, so that's not a huge concern. He could be the Royals' best starter today, though that's not saying much, is it? I think he's probably a decent No. 2 starter long-term, but only if he avoids the same fate (Tommy John) that has befallen fellow Royals prospects Danny Duffy and John Lamb.
Trevor Bauer, Diamondbacks (Editor note: promoted to Triple-A 5/17)
It's a little surprising that it's been Wade Miley and Pat Corbin getting the nods ahead of Bauer this year, but the former top-three pick will get his chance soon enough. That said, Dan Hudson (shoulder) could return in the next couple weeks, further crowding an already crowed rotation and perhaps delaying Bauer's ascent to the big leagues. He's doing his part in Double-A to put himself in the mix, posting a 1.68 ERA and 11.2 K/9IP for Mobile.
Mid-Level PROSPECTS – mid-2012 debut
Brad Peacock, A's (had a 2011 cup of coffee)
Peacock has been excellent in the hitter-friendly Pacific Coast League this season, posting a 3.66 ERA and 37:14 K:BB in 39.1 innings. It was really one poor start in Reno that contributed to his ERA being as high as it is. Peacock has some pretty gaudy minor league numbers, though he didn't demonstrate much of an ability to miss bats at the big-league level last year (12 innings, four strikeouts). That's a small sample size, of course; expect Peacock to be up soon and eventually settle in as a solid No. 3 starter.
Matt Harvey, Mets
Harvey could be knocking on the door, particularly considering Dillon Gee and Miguel Batista occupy 40 percent of the Mets rotation. Harvey was the seventh overall pick in 2010 and has risen quickly through the system. Currently in Triple-A, Harvey has a 4.29 ERA and 38:18 K:BB in 42 innings. For a right-hander, his splits are puzzling – .226 BAA vs. LH hitters and .307 vs. RH hitters. Assuming he figures that out, Harvey has a chance to contribute quickly. He's far from an elite prospect, but at a minimum, he wind up a solid No. 3 starter.
Chris Archer, Rays
The Rays will go with either Alex Cobb or Archer to replace Jeff Niemann. I expect it will be Cobb, but the fact that Archer is even on the radar is encouraging. He's disappointed since arriving in the Matt Garza deal, unable to consistently find the strike zone. His BB/9IP rate this year is 6.0, but his pure stuff is pretty good as evidenced by the 40 strikeouts in 42 innings. He might be the sort of pitcher who figures things out at the big-league level, but for now, I'm not optimistic that he'll experience big-league success.
ELITE PROSPECTS – late-2012 debut
Shelby Miller, Cardinals
Miller has had some off-the-field issues, but there's no denying his talent and upside. He's seen his control waver a bit from start to start this year, but he's a big kid who throws hard and misses bats (10.7 K/9IP this year). We won't see Miller in the near future barring an injury for a couple reasons. First, the Cardinals starting five has a collective 3.31 ERA, a mark that would be much better if not for Adam Wainwright's 6.06 ERA. I'm pretty sure Wainwright isn't going to be bumped from the rotation any time soon. Second, Miller has a 1.60 WHIP in Triple-A, so he's not exactly pushing for a promotion. Expect him to turn things around (last start was very good) and force the issue late this year.
Manny Banuelos, Yankees
Since returning from a back injury, Banuelos has allowed just one run in 14.2 innings with a nice 15:0 K:BB. He's only 5-foot-11, but the lefty can bring it in the mid-90s and features a very advanced changeup for his age. Control has always been the issue, but if the recent (small) sample is any sort of indicator, he's making strides in that area. With Andy Pettitte, Phil Hughes and Ivan Nova all sporting 5-plus ERAs, Banuelos could have an opportunity earlier than expected, particularly if he can keep up his newfound control.
Danny Hultzen, Mariners
Hultzen was the No. 2 overall pick in last year's draft and was generally thought to be the most polished college arm in the draft. Hultzen posted a 1.40 ERA in 19.2 innings in the Arizona Fall League, but he's not quite ready to make the jump to the big club. In 37.2 innings at the Double-A level, Hultzen has allowed just 17 hits, but he also sports a 5.6 BB/9IP, so control is holding him back. Incredibly, left-handed hitters are just 3-for-41 against him while right-handers hit him at a mere.163 clip. Still, that walk rate needs to improve before we see him in Seattle.
Tyler Skaggs, Diamondbacks
Skaggs should ultimately wind up as the best piece to come to Arizona from the Dan Haren deal, and despite being just 20, he's knocking on the door. In seven starts for Double-A Mobile, Skaggs has a 3.57 ERA and impressive 46:10 K:BB in 35.1 innings. As a Skaggs owner in multiple leagues, I've watched a couple of his starts on MILB.TV and have been pretty impressed with his curveball in particular. It reminded me a bit of Barry Zito back when he was the good Barry Zito. Like organization-mate Bauer, Skaggs has a few pitchers to leapfrog to see time in the big-league rotation, but he's good enough to force the issue at some point this year.
MID-LEVEL PROSPECTS – late-2012 debut
Mike Montgomery, Royals
Montgomery has struggled with his control in recent years, but he nonetheless remains a former first-round supplemental pick who still draws praise in the scouting community for his stuff. At 4.2 BB/9IP, the walks are still an issue, and oddly left-handers are batting .324 against the southpaw. There's work to be done, but we still see those flashes of brilliance that point toward the hope of a great future if he can just throw more strikes.
Neil Ramirez, Rangers
His 6.21 ERA is obviously not ideal, but Ramirez has a solid 32:13 K:BB in 37.2 innings at the Triple-A level. He's considered more polished than fellow prospect Martin Perez at this point, so should the Rangers need a starter later this year, expect Ramirez to be at the top of the list for consideration. Ramirez doesn't have Perez's long-term upside, but he's the safer bet to contribute this year.
James Paxton, Mariners
Paxton has held hitters to a .204 average and has fanned 45 in 37.2 innings (10.8 K/9IP). That's the good. On the negative side of the ledger, he's walked 25 (6.0 BB/9IP), and while he's allowed two or fewer runs in six starts, he's shown some inconsistency by allowing five or more runs in his other two. Paxton would probably rank third behind Danny Hultzen and Taijuan Walker among Mariners' pitching prospects, but he'd be No. 1 in more than a handful of organizations. Look for him late this year.
Dellin Betances, Yankees
Betances projects as a No. 2 starter, but his lack of control this year could easily derail that projection. In 40 innings, Betances has fanned 35, but he's walked the same number of hitters. Betances made a big-league cameo last year, but it didn't go well – six walks in 2.2 innings. He certainly has the talent and upside to turn things around and return to the big leagues this year, but at this point, that's far from assured.
OTHERS WORTH NOTING
Simon Castro, White Sox
Once one of baseball's better pitching prospects, Castro's stock took a dive last year once he hit Triple-A with the Padres. Shipped to Chicago in the Carlos Quentin deal, Castro has turned this around and has a 3.60 ERA and 36:10 K:BB in 45 innings for Double-A Birmingham. Castro's fastball has lost a tick or two, but it still has plenty of life, and, according to some reports, his secondary stuff looks better this year. Castro could make his way to Chicago earlier than expected should an injury strike the big-league rotation, but the White Sox would surely like to see more consistent results before bringing him up.
Ethan Martin, Dodgers
The big issue for Martin since joining the organization as its first-round pick in 2008 has been his control and related inability to consistently repeat his delivery. It's early, but we may be seeing him finally turn the corner in that area. In his first three starts this year in Double-A, Martin was at it again with a 9.2 BB/9IP, but in his last six, he's dropped that number all the way to 2.25. If he's truly turned the corner, we could see Martin later this year pitching in a game announced by Vin Scully.
Regan, a five-time Fantasy Sports Writers Association award winner, was named the 2010 Fantasy Baseball Writer of the Year.
Follow @vtadave on Twitter.
Get a FREE RotoWire 10-day trial (no credit card required) at RotoWire.com.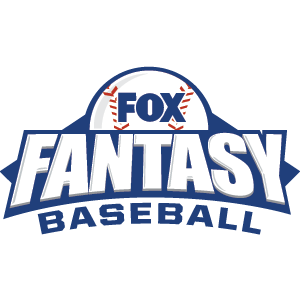 FOX Fantasy Baseball
Join or Create a Free League
Play Now!