Miller looking to shine in 2013
As I sit here and polish this piece, we're in the fourth quarter of the Cowboys-Giants game. I'm not switching back-and-forth between football and the Dodgers game, as the Padres appear (from the scoreboard at least) to be treating Aaron Harang like a batting practice arm (which he probably should be). It's great to have the NFL back, and hopefully my betting slips pay off a bit better this year, but there are still some great storylines to watch on the baseball side as well.
Here are a few things on my mind as we wind down the regular season.
The Strasburg Situation
We all have our own opinions on how the Nationals have handled Stephen Strasburg. I think GM Mike Rizzo handled the situation about as poorly as he possibly could have. I get how important Strasburg is to the future of that organization, and I'm OK with limiting his innings (or should his pitch counts be limited?), but couldn't they have given him the Kris Medlen treatment? Medlen underwent Tommy John surgery in August 2010 with Strasburg's own procedure following a scant two weeks (approximately) later.
Here is how things went for each after undergoing the knife:
2011
Strasburg – 44.1 innings late in the 2011 season
Medlen – 2.1 innings in 2011. Slower healer?
2012
Strasburg – In the big league rotation from Day 1, making the first of 27 starts on April 5. He averaged 94 pitches and never went more than seven innings this year. Four pitchers have made 29 starts and another 15 have made 28, so Strasburg has been in there pretty much all season. He's been great, as his 195 strikeouts lead the NL and he ranks sixth with a 2.94 ERA. He'll make his final start of the season Sept. 12 with the Nationals up 6.5 on the Braves as of Monday's action.
Medlen – Opened in the bullpen and made 21 appearances in relief for a total of 28.1 innings through the end of May. Went to the minors to build arm strength, tossing 13.1 innings in three appearances. Returned to the Braves in mid-June but stayed in relief, tossing 26 more innings before joining the rotation for his first start July 31. As a starter, Medlen is 6-0 with a 0.54 ERA since. He's rested and ready to go for a potential playoff run.
By no means am I a medical doctor, and I obviously don't have the information that Rizzo has on Strasburg, but all I know is that the Braves have a red-hot Medlen for the stretch run and the playoffs and the Nationals apparently will have Strasburg on the bench waving a towel – hopefully with his left arm. One could argue that the Nationals couldn't have foreseen having the best record in baseball with less than a month left, but really? They traded for Gio Gonzalez. They had Jordan Zimmermann with no restrictions on his innings. Edwin Jackson was a great addition to the rotation, and they had what projected to be an excellent bullpen. There was a young offense core with upside and the promise of Bryce Harper. And they really didn't think they'd be good? I don't buy it. By pushing a few starts back or skipping Strasburg a few times altogether, he'd (in theory) be poised to front a scary playoff rotation.
I do think there is a chance Rizzo will reconsider, but for now, John Lannan "replaces" Strasburg in the rotation. Ask Tigers fans if they would like their team's chances if Duane Below replaced Justin Verlander.
Trolling for Saves
Here are a few relievers who could net a handful of saves down the stretch if things break right …
Brandon League (LAD) – Kenley Jansen received pretty good news this week, as he'll reportedly return from a heart issue on or about Sept. 17. In the meantime, League and Ronald Belisario have been anointed co-closers. Manager Don Mattingly could look at League's experience and nine consecutive scoreless innings and favor him over Belisario, so continue to monitor this situation.
Brett Myers (CHW) – With the White Sox attempting to win the Central, they may not fool around with Addison Reed much longer. Reed has notched 25 saves, but his ERA is more than 4.00, and he's allowed four runs in his last four appearances. With a 9:5 K:BB in 20 innings with the ChiSox, Myers has been far from dominant, but he could get a look soon.
Jose Valdez (HOU) – This is a stretch, but Wilton Lopez has faltered a bit recently and the rest of the Houston bullpen is just plain awful. Valdez had 21 saves with a 59:12 K:BB in 43.2 innings in Triple-A this year. He's also 29, so temper your enthusiasm.
Joaquin Benoit (DET) – Jose Valverde is in no immediate danger, but he has allowed three runs in his last four innings while looking far less dominant this year than last. Perhaps at some point, a Valverde meltdown opens the door for Benoit.
Dale Thayer (SD) – Some excellent setup men just can't make the transition to successful closer, and Luke Gregerson could be that guy. He blew the save against the Dodgers on Monday and notched a shaky save in his previous appearance. Don't pull the plug on Gregerson yet, but get Thayer on speed dial.
Ryan Cook (OAK) – Grant Balfour is pitching well lately, but we should also note the recent efforts of ex-closer Cook. In his last nine innings, Cook hasn't given up a run on four hits with a 14:1 K:BB. He could get his job back at some point.
Prospects
I'll be very interested to see what the Rangers do this offseason to make room for Jurickson Profar. All the 19-year-old Profar did in his first big league at-bat was hit a home run, but with Ian Kinsler's back allowing him to return to the lineup, Profar's at-bats will be limited down the stretch. They could let Josh Hamilton walk and not replace him with another center fielder, allowing David Murphy to slide to center (if he can handle the position defensively) and Kinsler to left field, thus opening up second base for Profar. They could trade Elvis Andrus for pitching and simply insert Profar at short. Should be interesting. Anyway, on to a handful of pitching prospects:
Shelby Miller (STL) – Miller got the call this week, though as of Tuesday's action he had yet to appear in a game or really have a defined role. Miller started poorly this year (hence the 4.74 ERA in 27 starts), but after making some adjustments, he had a 2.88 ERA and 70:7 K:BB in his last 59.2 innings. For the year, his K/9IP registered at an elite level (10.5), so I like him a lot. Miller, who turns 22 in October, is a first-round pick with No. 1 starter potential and should be considered a heavy favorite for a rotation spot next spring.
Trevor Bauer (ARI) – Bauer is starting Game 1 of the Triple-A PCL playoffs while Tyler Skaggs and Patrick Corbin hold down rotation spots in the big leagues. That's a bit of an upset given the Bauer hype earlier this year, but don't let that dissuade you from considering him an elite talent. Anyone who can put up a 2.85 ERA in the PCL hitting environment while posting an overall minor league 10.8 K/9IP is a special pitcher. I can see the Diamondbacks dealing Trevor Cahill this winter to open up a spot for Bauer.
Jeurys Familia (NYM) – Familia has been up and down this year and his ultimate future role could be out of the bullpen, but he has earned some scouting love for his quality stuff. He's far from polished given his 72 walks in 137 innings (4.8 K/9IP), though if you want to look on the bright side, that number was just 3.3 over his final two months. Familia apparently will be used out of the bullpen this month, with his 2013 role TBD.
Casey Kelly (SD) – Elbow issues limited Kelly to just eight minor league starts this year, but the ex-Boston top prospect delivered an impressive 39:3 K:BB in 37.2 innings before being promoted to San Diego. Kelly had a strong debut (six shutout innings) against the Braves before struggling, like so many before him, in Coors Field. I like him quite a bit, as he's young (22), a great athlete (former shortstop) and throws pretty hard (91.1 mph average fastball). Oh, and he gets to pitch in Petco Park. I like him quite a bit for 2013, and even 2012 given favorable matchups.
Jose Fernandez (MIA) – You'll notice that Fernandez is not nearly as far along as the other four prospects on this list, but I wanted to highlight how very, very good this guy is. Fernandez just turned 20 about a month ago, but in 25 starts this year between Low-A and High-A, all he's done is go 14-1 with a 1.75 ERA. OK, so W/L record is meaningless and ERA can be skewed by other factors, but how about these numbers: 134 innings, a .191 opponents' BA, 10.6 K/9IP, 2.4 BB/9IP and in August, a 0.72 ERA. Fernandez was just drafted out of high school last year (No. 14 overall), and at this rate, he could be baseball's top pitching prospect at some point next year.
Injured Pitchers
Sometimes we can lose sight of injured pitchers as we look to build our keeper slate. With that in mind, here are a few pitchers to consider stashing, even if they won't help you this year …
Note that this list is in order of my projected 2013 value.
1. Chris Carpenter (STL – shoulder) – In hindsight, this was a rather regrettable take on our part regarding Carpenter's outlook for 2012: "With 97 starts in his last three years, Carpenter may have put the "injury prone" label behind him for good." It's possible that Carpenter could grab a start prior to the end of the season, but it would still be a surprise given how important he is to the team's 2013 chances. Considering how well he came back from his last injury (see 2009-2011), I wouldn't put it past the veteran to rebound with a strong 2013, but at age 38 (on April 25, 2013)? We'll see.
2. Mariano Rivera (NYY – knee) – I'm not 100 percent convinced he's coming back, but all signs point to a return. Since he may not be human, don't be surprised to see a sub-2.00 ERA, 70 strikeouts and 40 saves.
3. Matt Garza (CHC – elbow) – Garza won't pitch again this year, but he's probably safe to hold onto next year. I'd hesitate to keep him in NL-only leagues, as there's a decent chance he gets traded prior to Opening Day as long as he can show he's 100 percent.
4. Colby Lewis (TEX – forearm) – Lewis managed just 105 innings this year, but with a 93:14 K:BB, they were productive innings. Lewis is a free agent this winter, but seeing him leave Texas would be a surprise. As long as he's healthy, I can see a rebound to 2011 form.
5. Cory Luebke (SD – Tommy John surgery) – Luebke is likely looking at a May return from elbow surgery. He's notched 177 strikeouts in his last 170.2 innings, and with his home park Petco, we could see an ERA in the low 3.00s and close to 200 strikeouts given a full season. I like him a lot.
6. Michael Pineda (NYY – shoulder) – Jesus Montero has disappointed in Seattle, but at least he's played. Pineda missed all year with a shoulder injury, ultimately undergoing surgery for an "anterior labral tear" at the end of April. Pineda should be good to go next spring, but whether he recovers that mid-90s fastball is a big unknown. He's a bit of a lottery ticket, but one I might try cashing in a few times.
7. John Danks (CHW – shoulder) – It's possible Danks' shoulder was an issue all year, so assuming his early-August operation was a success, he could be a solid buy-low in 2013.
8. Dillon Gee (NYM – shoulder) – Gee pitched well before getting hurt, and considering he's still just 26, I sort of like him as a 2013 option.
9. Brian Wilson (SF – Tommy John surgery) – It's possible Wilson could be non-tendered next year, as he'd have to be tendered an offer worth a minimum of $6.8 million in his final year of arbitration. He had his second career Tommy John surgery in April, but it's possible he could be ready for the start of 2013. He has a cult following in the Bay Area, but if he can't show he's healthy this winter, I wouldn't be shocked to see the Giants cut ties with The Beard.
10. Chad Billingsley (LAD – elbow) – He's done for this year and possibly for 2013 if Tommy John ends up being the only option for his ailing right elbow.
11. Scott Baker (MIN – Tommy John surgery) – He should be ready to go from the start next year, though it could be with another team assuming the Twins decline his $9.5 million option. With a 7.2 K/9IP and 2.1 BB/9IP for his career, I sort of like him as a deep sleeper option.
12. Brandon Beachy (ATL- Tommy John surgery) – Beachy had his surgery in June, so he's likely missing close to three months of next year. He's a big contributor in strikeouts, so he might be worth stashing depending on your league's depth.
13. Johan Santana (NYM – shoulder) – The no-hitter was nice, but he's like those old Atari games. They were great back in the day, but there are far better options in 2013.
14. John Lackey (BOS – Tommy John surgery) – Lackey should be ready for the start of next season, and with his big contract, he should be part of the rotation from Day 1 2013. That said, Bobby Valentine offered praise at how Lackey threw in the bullpen recently, which should probably make you less optimistic after hearing that.
15. Dan Hudson (ARI – Tommy John surgery) – The best we can hope for with Hudson is a July return, and with an Arizona system loaded with young pitching, the hope here has to be that he comes back quickly to build trade value. Whether you stash him for next year likely depends on whether you think you are going to be competitive and can afford a roster spot for a guy who won't help you for three-plus months.
16. Danny Duffy, John Lamb, Felipe Paulino (KC – Tommy John surgery) – Lamb was a top prospect before getting hurt, and he appeared in 9.2 innings this year, allowing four runs but striking out 10. An interesting guy to consider next year once he joins the Royals. Duffy and Paulino have good stuff, but they aren't worth considering this year or early next year.
17. Neftali Feliz (TEX – Tommy John surgery) – Likely out until August, so he shouldn't be on your radar outside of long-term and very deep keeper leagues.
18. All injured Colorado pitchers – Don't bother. Jorge De La Rosa (Tommy John surgery) is mildly interesting in deep formats.
Regan, a five-time Fantasy Sports Writers Association award winner, was named the 2010 Fantasy Baseball Writer of the Year.
Follow @vtadave on Twitter.
Get a FREE RotoWire 10-day trial (no credit card required) at RotoWire.com.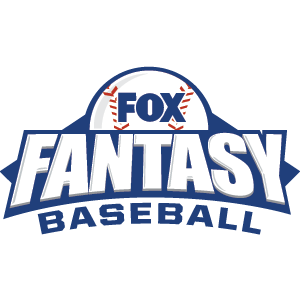 FOX Fantasy Baseball
Join or Create a Free League
Play Now!