Fantasy baseball names to know
NAMES TO KNOW FOR THE SECOND HALF
Is it possible the All-Star game is just a couple of weeks away already? As we head into July, there are always some interesting moves on major league pitching mounds. It's deep enough into the season for teams to stop worrying too much about salary complications related to promoting prospects, some teams will have already gone into "wait until next year" mode and others will be looking for that one piece that could propel them into the 2012 playoffs.
Keep in mind, the opportunity door swings both ways. One closer moving into a set-up role with a new team reduces his value while creating a golden opportunity for another arm to step into his vacated job. Similarly, a move into the rotation of a contending team could significantly boost the value of one pitcher while greatly reducing production of the pitcher he will replace.
And, as always, there will be some young pitchers who will get their chance to show what they have learned. Some, like Trevor Bauer, who will debut this week, have already generated a lot of hype, but there are a few others who could also have an impact fairly soon, and may not be as well publicized. We'll take a look at a few.
10 Starting Pitchers:
Danny Hultzen (Seattle) – I actually rated Hultzen slightly ahead of Bauer in last year's draft, and I still think he may be on course to start off well once he reaches the majors. The problem, from a fantasy standpoint, is the Mariners have no reason to rush him. They are not contenders, so they may opt not to try Hultzen before rosters expand in September. If you are in a redraft, that limits his value, but if you are in a keeper, he is worth the investment.
Matt Harvey (New York NL) – Zack Wheeler gets more publicity, and may have a bit more upside, but Harvey is perhaps closer to the major leagues. As long as the Mets get production out of their veterans, they will continue to let Harvey garner experience, but an injury, or a trade to fill other needs could see him given an opportunity. And, just as a sidelight, there has been talk of him closing at some point, so that is another option the Mets might consider.
Andrew Cashner (San Diego) – This is an easy one to evaluate. If he's healthy, and he if he can throw strikes with some consistency, he is a pitcher to pursue. Unfortunately, both of those requirements are rather significant "ifs" for the Padres flamethrower. He can ring up a lot of strikeouts, and he's extremely difficult to hit when batters can't sit on a center-cut fastball. He has been strong at Triple-A since they sent him down to stretch out, and he is scheduled to return to San Diego in his new role this week.
Shelby Miller (St. Louis) – Sometimes a pitcher falls in love with a particular pitch. When that happens, since they don't live in a vacuum, opposing teams eventually catch on, and they wait patiently for that pitch, knowing it will soon arrive. That's what happened to Miller and his fastball this year. He has a great fastball, but not when the hitter knows it's coming. The Cardinals have recently put him on a "no shake" leash where he is not allowed to refuse the pitch his catcher calls. He is an excellent talent, and this is just a small bump in the road that has delayed his debut. Stay tuned.
Tyler Thornburg (Milwaukee) – He got a look last week, and while his line didn't look very impressive, he pitched pretty well until hitting a wall – or more precisely, the Blue Jays bombing the wall – and allowing back-to-back-to-back home runs in the sixth inning. His problem was the same problem Miller has had in the minor leagues. He threw too many fastballs, and didn't mix in off-speed pitches. Big league hitters get comfortable at the plate, and they hit the ball real hard. He just went on the minor league DL, but he'll be back, and hopefully he learned a lesson in that home run derby.
Casey Kelly (San Diego) – Everybody loves a Padres pitching prospect with their eventual home at Petco, but Kelly might be the best young arm to head that way in the past few years. And, because he had some elbow soreness early this year and has not pitched, he may be a bit forgotten in some fantasy circles. He is expected back in July, and could be in San Diego by August or September, so watch for him.
Jake Odorizzi (Kansas City) – Like Seattle, the Royals have no real motivation to rush the best arm in their minor league system. However, they have nurtured some pretty impressive bats like Eric Hosmer, Mike Mosutakas and Wil Myers, so they might look to bring some arms along to complete the picture. Look for Odorizzi to get a call sometime this year, perhaps before the September auditions if an opportunity arises. He's another very capable pitcher who could flourish in Kansas City if its building plans come together.
Martin Perez (Texas) – He's the American League version of Atlanta's Julio Teheran. That is, he has been touted as a premier pitching prospect since turning pro, but he has yet to get it all together. He was just called up by the Rangers, who probably want to give him a taste of the good life. This southpaw has an exceptional arm with three plus pitches, and he just turned 21 this spring so his struggles at Triple-A Round Rock can be at least partially overlooked. It all comes down to commanding his stuff, and while he probably still needs more seasoning, it could click at any time for him.
Tyler Skaggs (Arizona) – The UCL injury to Daniel Hudson initially means that lefty Patrick Corbin will be back, but it probably won't be too long before Skaggs joins the rotation. Bauer gets a lot of the ink, but Skaggs was the key piece Arizona received when it dealt Dan Haren to the Angels. He's still young and learning, but his upside isn't far behind Bauer's, and he could be a nice addition to a fantasy roster – especially one with keeper or dynasty rules.
Gerrit Cole (Pittsburgh) – The first overall pick in last year's draft, Cole and his former UCLA teammate Trevor Bauer have a pretty intense rivalry. With Bauer getting the call this week with Arizona, Cole will be chomping at the bit to get a shot in Pittsburgh. He has a bigger arm than Bauer (which probably got him the top draft slot), but he is not quite as refined. He was hit in the neck in his last start, but there is a chance that if the injury is not serious that he will see some time in Pittsburgh later this year.
5 Relief Pitchers
Bobby Parnell (New York NL) – Between injuries and ineffectiveness, or a combination of both, Frank Francisco has been pretty unreliable for the Mets this year. Last season they tried Parnell as their closer, and he was generally awful. Now, with more seasoning, and hopefully more confidence – he has the stuff – he will get another crack at the job while Francisco recovers from a sore oblique. He's a good pick up because the Mets want him to take and keep the job. If he does well in the trial, it's his.
Jordan Walden (Los Angeles – AL) – Just a few games into the season, the Angels moved Walden out of the closer's gig, and used Scott Downs. Shortly thereafter they acquired Ernesto Frieri and moved him in while Downs has gone back to setting up. Basically, Walden has been buried well down on the depth chart, and he is too talented to leave there forever. He does need better command, especially with his secondary pitches, but with the shortage of late-inning options around the league, someone has to be knocking on the door to check on his availability.
Drew Storen (Washington) – Storen has missed the first half of the season, but he should be back around the All-Star break. However, the Nationals recently announced that he could serve as a set-up man for Tyler Clippard after he returns, at least initially. Last year he was linked to trade rumors involving the Twins Denard Span, and the Nationals were scouting the Twins just last week, so it's possible those talks could resume. It's unlikely the Twins would agree to a deal before seeing him back in action, but if Washington feels Clippard is the guy (and they have repeatedly said he is not available), they could possibly dangle Storen again.
Kyle Farnsworth (Tampa Bay) – In a situation similar to Storen's, Farnsworth went on the disabled list and has watched Fernando Rodney grab the job and run with it. Actually, the Rays have harbored a desire to deal Farnsworth for some time, so that is likely to be their plan once he's healthy. Although his trademark is setting up, he was a successful closer in Tampa Bay, and there are team's who could see him filling that role again. As long as he is with the Rays, he will probably set up for Rodney, but his days in his current uniform could be numbered.
Brandon League (Seattle) – He stepped in for David Aardsma before last season began, and he did an admirable job. After some shaky appearances this season, the Mariners pulled him from the closer's role, and new end gamer Tom Willhelmsen has done exceptionally well since taking over. Like many listed here, League is a prominent trade candidate as his late-inning experience could be appealing to teams in a pennant chase, either as a set-up man, insurance, or as the primary closer.
These are all names to know. They could be thrust into fantasy relevant roles with a new team at any time over the next month or so, and being proven commodities, they could very well bring players back to their current teams who will also be cast in more important roles. Opportunity is a key in the making of a major league player, and that same opportunity can be critical in your chase for a fantasy title.
Follow @bogfella on Twitter.
Get a FREE RotoWire 10-day trial (no credit card required) at RotoWire.com.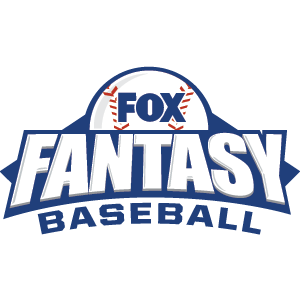 FOX Fantasy Baseball
Join or Create a Free League
Play Now!