RotoWire MLB Mound Musings
Generally, I prefer deep fantasy leagues, whether it be
NL/AL-only formats or mixed leagues with a deep reserved roster and
a farm system. I feel like, hey, I know more than the average guy
about some of those non-superstars, so that should give me the
advantage. Of course, it doesn't always work out that way, as every
R.A. Dickey gem I might find in the late rounds is offset by an
injury to Matt Kemp here and a horrific Rickie Weeks there.
One of my leagues, though, is a 10-team mixed league, about as
shallow a format as one can participate in. We start 10 hitters
(adding an infield slot), two starters, two relievers and three
flex pitching slots. Jered Weaver hurt? No problem – just add Wade
Miley or Ryan Vogelsong as I did earlier this year. Generally the
only commodity that is even semi-scarce is the closer, but I've
still managed to pluck an Addison Reed off the waiver wire.
Let's look at a handful of pitchers still out there for the
taking in shallow leagues:
STARTERS
Brandon McCarthy, OAK – After Tuesday night's effort against
the Dodgers, I'm surprised he's still available, but wait … he's
not anymore, as I just grabbed him. McCarthy took just 81 pitches
to get through seven two-hit innings, lowering his ERA to 2.54 in
the process. It's ridiculous that he was still available Wednesday
morning, but I'll take it. McCarthy gets hurt too much, of course,
and his 6.0 K/9IP is just average, but in that park, he should be
good for a solid ERA and WHIP as long as the shoulder remains
healthy.
Ubaldo Jimenez, CLE – Allowing four runs to the Pirates
isn't great, but overall in his last three starts, Jimenez has as
2.75 ERA and 17:3 K:BB in 19.2 innings. This is great progress, and
while the sample size is small, Jimenez's past history of success
certainly makes him worthy of a spot in most leagues. Besides the
Pirates, Jimenez has faced the Tigers and Cardinals this month,
both of which rank in the top-six in team OPS.
Chris Carpenter, STL – Carpenter is still on the DL with a
shoulder injury, but his rehab is reportedly going well and he
could be back sometime in July. That's vague of course, but if you
have a DL spot to stash him, he could be a difference-maker in your
league down the stretch.
Francisco Liriano, MIN – I still don't trust him, but since
returning to the rotation four starts ago, Liriano has a 3.04 ERA
and 29:10 K:BB in 23.2 innings. The walk total isn't great, but
he's missing bats and historically has pitched better in June and
July than April/May. He's throwing harder than he did last year,
and after allowing six homers in his first six starts, he's given
up just one in his last four. I'm somewhat optimistic, but not
enough to not be nervous starting him every week.
Edinson Volquez, SD – With a career 8.5 K/9IP (7.8 this
year), Volquez misses bats, and he pitches half his games in Petco
Park, so what's not to like? The obvious answer is the lack of
control, as his 5.2 BB/9IP is in line with his past efforts and has
resulted in a 1.41 WHIP. To me, Volquez is a guy I just can't own.
Sure, I'm going to miss some strikeouts and the occasional stretch
in which he looks like an ace, but eventually the results are
brought down by an inability to find the strike zone consistently.
Roll the dice if you must, but I'll pass.
A.J. Burnett, PIT – Most pitchers fare better in the NL than
the AL for obvious reasons, so Burnett sporting a career 3.72 ERA
in the Senior Circuit versus a 4.39 mark with the Yankees and Blue
Jays is no surprise. Still, after posting a 5.15 ERA thanks to 31
homers and 83 walks with the Yankees last year, Burnett has been a
nice find for Pittsburgh this season. The 8.2 K/9IP isn't a big
surprise, but his BB/9IP trend is nice:
2009 – 4.2
2010 – 3.8
2011 – 3.9
2012 – 3.1
So more walks, more strikeouts and a league in which he's
comfortable. He's also been consistent, allowing two or fewer runs
in nine of 11 starts with three allowed in another and, yes, TWELVE
against the Cardinals on May 2. I know we can't do this, but toss
out that start and Burnett's ERA drops from 3.52 to 2.04 and since
that start, he has a 2.20 mark. While he won't post an ERA in the
low 2.00s the rest of the way, 3.25 is reasonable.
Carlos Zambrano, MIA – After sitting with a 1.98 ERA in his
first eight starts, the honeymoon may be over for Zambrano in Miami
(watch out water coolers!). In his last outing, Zambrano walked
six, and in his last five starts, he has one excellent start, an
average one and three disasters for a total of an 8.63 ERA.
Overall, he's doing a better job keeping the ball on the ground and
limiting the home runs that have plagued him in the past, but his
command and control have been severely lacking recently. Unless
there's an underlying injury (watch the velocity next time out),
he's probably looking at a 4.20 ERA rest of the way.
Scott Diamond, MIN – With a 30:8 K:BB in 56 innings, Diamond
is a soft-tosser who pitches to contact – the type of pitcher you
generally want to avoid. As soon as you pick up a pitcher like
Diamond coming off a solid stretch, you seem (or maybe it's just
me) to get a couple clunkers. Diamond is seemingly no exception, as
he had a 1.61 ERA in his first seven starts, but a 6.35 mark in his
last two. I'd stay away.
Jarrod Parker, OAK – I'm a big fan and think Parker could
have Josh Beckett upside. He's been a little uneven this year,
allowing six runs in two of his starts while one-hitting a tough
Rangers lineup over eight innings at home and notching seven
scoreless in Coors Field recently. I like Parker more for next
year. With nearly a full year under his belt and an offense that
has to improve (I hope), he's a great starter to target in deeper
keeper leagues. This year in shallower formats, he's only a
streaming option.
RELIEVERS
Here, of course, you're looking simply for late-inning relievers
pitching who have shaky or unproven closers in front of them. Here
are a few who fit the bill:
Joaquin Benoit, DET – Jose Valverde is dealing with a
sprained right wrist that will keep him out at least 3-to-4 days,
so Benoit is a solid short-term option. Who knows, pick him up and
you might get lucky and Valverde will be out longer. Benoit has
been his usual self this year with a 1.99 ERA and 12.5 K/9IP. Phil
Coke could also be in the mix, but it seems likely Benoit would be
the primary in place of Valverde. Keep in mind also that Valverde
has struggled this year
– 1.50 WHIP, 6.1 K/9IP, 5.5 BB/9IP.
Francisco Rodriguez, MIL – John Axford is struggling
mightily, having blown three of his last five save opportunities,
allowing nine runs in his last six innings, and seeing his ERA go
from 3.26 to 5.60 since the end of May. Should Axford need to be
replaced, the Brewers happen to have a reliever with 292 career
saves waiting in the wings. Rodriguez, though, has been merely
average with a 3.90 ERA and 1.42 WHIP, but he's clearly next in
line. Kameron Loe, Tim Dillard and Jose Veras aren't exactly
appealing Plan Bs.
David Robertson, NYY – Back after missing a month due to an
oblique injury, Robertson should slot right in as the top setup man
to Rafael Soriano. With a 2.76 ERA and 14.3 K/9IP, Robertson
profiles as a solid closer should he be given the opportunity. For
now, though, Soriano has a stranglehold on the closer job,
relegating Robertson to deeper-league material.
Grant Balfour, OAK – With a 0.59 ERA, Ryan Cook is option
No. 1, but does anyone believe Ryan Cook is a lock to close the
rest of the way? I don't, particularly with his 5.0 BB/9IP, .142
BABIP and lack of a major league track record. Balfour, meanwhile,
has a 2.86 ERA, and since losing the closer role in early May, his
ERA sits at a stellar 1.47. Be ready to jump all over Balfour
should Cook have a couple poor outings, as it's hard to imagine the
A's going back to Brian Fuentes in the ninth.
Jason Grilli, PIT – A failed starter, Grilli resurrected his
career last year as a reliever at the tender age of 34. He's been
even better this season, posting a 1.75 ERA and very good 14.7
K/9IP while increasing his fastball velocity over 1.2 mph. I worry
about his 0.59 GB/FB rate and his 5.3 BB/9IP, but when you're
missing that many bats, that's lights-out closer material. With
Joel Hanrahan rumored (again) to be on the trade block this July,
Grilli looms as a potential closer come July 31, if not earlier.
Monitor him in shallow formats and roster him in deeper ones,
particularly if you're a Hanrahan owner.
David Hernandez, ARI – J.J. Putz has dealt with a sore neck
recently and was charged with the loss in Tuesday's game, so with a
5.73 ERA, he's had his challenges despite a solid 24:5 K:BB in 22
innings. Putz may very well drive down his ERA the rest of the way,
but he's also had his share of medical issues, so if you are a Putz
owner, you always need to have a Plan B in mind. Hernandez,
meanwhile, is valuable now in deeper leagues for his 12.9 K/9IP.
He's routinely in the 94-96 mph range and profiles as a solid
closer if given the opportunity.
Vicente Padilla, BOS – With Andrew Bailey (thumb) another
three or so weeks away from a return, there's still plenty of saves
to be had for Boston closers. Alfredo Aceves is the closer now, but
Aceves has a 5.54 ERA since May 23, though he has managed 17 saves.
With a Dan Bard return less than imminent and Franklin Morales now
a starter, Padilla could very well be next in line for closing
duties. Padilla has a so-so 4.15 ERA, but since being shelled by
the Yankees for five runs in April, Padilla's ERA is a much-better
1.93. He has the stuff and the mentality to be a solid closer if
given the opportunity.
Regan, a five-time Fantasy Sports Writers Association award
winner, was named the 2010 Fantasy Baseball Writer of the
Year.
Follow
@vtadave on
Twitter.
Get a FREE RotoWire 10-day trial (no credit card required) at
href="http://www.rotowire.com/users/ad_jump.asp?id=700">RotoWire.com

.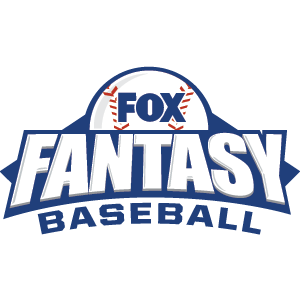 FOX Fantasy Baseball
Join or Create a Free League
Play Now!