Fantasy Preview: Colorado Rockies
It's difficult to look back on the 2012 baseball season without taking notice of the excellent pitching performances that took place throughout the league. An incredible seven no-hitters were thrown, including three perfect games. While the "Year of the Pitcher" label has been carelessly thrown around in recent seasons as offensive numbers have declined, it truly seemed 2012 had a legitimate claim to that title.
And then there were the Rockies.
By almost any statistical measure, the Rockies pitching staff was the worst in baseball last season and bears much of the blame for the team's 64-98 record. The Rockies ranked last in ERA (5.22), tied for 28th in BB/9 (3.58) and 29th in HR/9 (1.25). In hope of receiving any sort of capable pitching from its rotation, the team moved to a four-man setup in July, which had a mostly negligible effect on the starters' performances.
The lack of productivity from its starting pitchers ultimately undermined the team's success at the plate, even without Troy Tulowitzki (groin) for much of the season. At different points in the season, newcomers Tyler Colvin, Jordan Pacheco and Chris Nelson showed promise as everyday players, while utility player Eric Young Jr. also prospered when he was thrust into a starting role. The emergence of the offensive supporting cast, coupled with a healthy Tulowitzki joining Carlos Gonzalez in the middle of the order, could give the Rockies the highest-scoring lineup in baseball this season.
But the team's wealth of offense output will once again go for naught unless the rotation makes drastic improvements in 2013. With few offseason additions to reinforce the pitching staff, the Rockies will instead rely on continued development from young starters and better health from Jorge De La Rosa, Jhoulys Chacin and Juan Nicasio, all of whom missed significant time last season. It will be an ominous task for first-year manager Walt Weiss to coax quality starts out of this beleaguered rotation, but if he successfully transforms his staff into the kind of low-walk, groundball-heavy pitchers needed to thrive at Coors Field, the Rockies could make a surprising leap in the win column.
Offseason moves:
Acquired RP Wilton Lopez from Houston for SP Alex White and SP Alex Gillingham
Lopez was handed the closer's gig in Houston after Brett Myers was traded, and performed admirably, thanks in part to an insanely low walk rate (just 1.1 BB/9). After being traded to Colorado in December, Lopez is expected to move into a setup role for the Rockies in front of closer Rafael Betancourt. With his ability to keep the ball on the ground using his effective sinking fastball, he may actually be capable of having success despite being forced to pitch half of his games at Coors Field.
Acquired 3B Ryan Wheeler from Arizona for RP Matt Reynolds
Wheeler yielded a marginal .239/.294/.339 line in 50 games with Arizona last season, but was putting together an excellent year at Triple-A Reno prior to his callup, batting an incredible .351 with 15 home runs and 90 RBI in only 362 at-bats. He would seem to have more power upside than incumbent third baseman Jordan Pacheco, so if Wheeler proves he can get on base with greater consistency at the major league level, he could emerge as a stopgap solution at third base until Nolan Arenado is ready to take over the starting job.
Re-signed SP Jeff Francis
If there is anything that underscores the porous state of the Rockies rotation last season, it's that Francis – who at age 31 opened the season at Triple-A in the Reds organization – finished the season as the team's leader in innings pitched. Francis had some initial success when the team moved to a four-man rotation that limited pitch counts to around 75 per outing, but ultimately got hit around with greater frequency and finished with a 5.58 ERA. Even so, Francis' 4.27 FIP and excellent 1.8 BB/9 indicate a bit of a turnaround could be in order if he were to get another starting opportunity this season. While Francis' high contact rate may forever pose a problem at hitters' parks like Coors Field, his ability to eat innings and limit walks continues to keep him in contention for a place in the back of the Colorado rotation.
SP Jorge De La Rosa exercised player option for 2013
After enduring a series of setbacks in his recovery from Tommy John surgery, De La Rosa returned to make three starts at the tail end of the season, his first MLB action since May 2011. He looked predictably rusty upon returning, giving up five home runs in 10.2 innings and sporting a fastball down nearly two miles per hour from its pre-surgery velocity. As expected, De La Rosa picked up the $11 million player option on his contract, a sum that should virtually guarantee him a spot in the rotation when the season begins. In spite of the starting opportunity, there remains much risk with De La Rosa, who has a career 4.5 BB/9 and has not stayed healthy with any regularity during his major league service. Considering that he has now had a major operation like Tommy John under his belt, it is possible De La Rosa may never again come close to approaching the near strikeout-per-inning clip he registered in 2011 prior to the injury.
Signed SP Chris Volstad, SP Miguel Batista, RP Manuel Corpas and C Yorvit Torrealba
All deals were of the minor league variety and include invitations to spring training, giving each player a legitimate chance at contending for a roster spot. Both Volstad and Batista own career groundball rates around 50 percent, which should put them in the mix for a spot in a rotation that gave up far too many extra-base hits last season. They will face an uphill battle to make the roster, but Batista's experience in long relief probably gives him a better chance that Volstad. Corpas, meanwhile, was a key reliever in the Rockies' 2007 World Series run, but his career has declined with his fastball in the years since. Torrealba could make the squad if the team trades away Ramon Hernandez or sends Wilin Rosario to the minors to refine his game defensively.
Projected Lineup
1. Dexter Fowler CF/Eric Young Jr. RF
2. Jordan Pacheco 3B/Dexter Fowler CF
3. Carlos Gonzalez LF
4. Troy Tulowitzki SS
5. Michael Cuddyer RF/Michael Cuddyer 1B
6. Wilin Rosario C
7. Todd Helton 1B/Jordan Pacheco 3B
8. Josh Rutledge 2B
This lineup is far from ironclad, as there should be healthy competition at first base, third base and in right field during spring training. Chris Nelson, Ryan Wheeler and Tyler Colvin are some of the names not listed above that figure to be in the mix for starting roles. What is certain is that Carlos Gonzalez and Troy Tulowitzki will solidify the heart of the order, while Dexter Fowler is expected to bat leadoff most nights. The real mystery spot of the lineup is who will slot in at the two-hole for the Rockies this season. Pacheco and Josh Rutledge could be among the top candidates for the lineup spot, though neither player demonstrated the ability to take many walks last season. Whoever fills that void will undoubtedly be an excellent source of runs with Gonzalez and Tulowitzki following them in the order.
Rotation
1. Jhoulys Chacin
2. Juan Nicasio
3. Jorge De La Rosa
4. Jeff Francis
5. Drew Pomeranz
CL: Rafael Betancourt
The only real locks to open the season with rotation spots are Chacin, who was easily the Rockies' best starter down the stretch after returning from a chest injury in August, and De La Rosa, whose $11 million player option for 2013 virtually assures that he'll have a starting gig. The rest of the starting candidates include an eclectic, albeit unexciting mix of youth (Drew Pomeranz, Tyler Chatwood), injury returnees (Juan Nicasio, Christian Friedrich) and veteran retreads (Jeff Francis, Miguel Batista, Chris Volstad). If last season is any indication, whichever players fill the remaining three spots aren't expected to produce spectacular numbers, though Pomeranz, Nicasio and Chatwood probably have the most upside of the group.
After proving quietly effective in middle relief for years, the 37-year-old Betancourt finally got his chance as a full-time closer and succeeded, notching 31 saves in 38 chances. Although Betancourt's flyball tendencies were some source of concern heading into the season, he actually saw his groundball percentage climb by five points while striking out a batter per inning and maintaining his sterling walk rate. While Betancourt will open 2013 as the Rockies' closer, there is a risk Betancourt could be traded if the Rockies fall out of playoff contention since he's in the final year of his contract. That could lower his fantasy value since there's a decent chance he'd be used in a setup role with a new team.
BIG questions:
Will reliable starters emerge?
Coors Field has long been a wasteland for pitchers, and even with the addition of a room-sized humidor to store baseballs in 2002, the park factors remain as dramatic as ever. Look no further than the pitching staff's 5.97 ERA at Coors Field, which was more than a run higher than the next highest team ERA at home (4.79, by Red Sox pitchers at Fenway Park). To dramatically improve this season, it will be incumbent upon the Rockies to find dependable starters in their rotation, and with few offseason additions to the rotation, that dependability will have to come mostly from returnees from last season. Who are the likeliest candidates to make the leap? Jhoulys Chacin (for reasons detailed below) would seem to have the best chance, while young but highly regarded arms like Drew Pomeranz, Tyler Chatwood and Juan Nicasio also could make the leap if they can get their walk and home run rates under control. But those are big "ifs."
How will the logjams at first base, third base and right field shake out?
For all their woes in the rotation, the Rockies have a surplus of quality batters but not enough spots for them to play everyday. The Rockies are particularly deep at first base, third base and right field, where proven hitters like Michael Cuddyer and Todd Helton are vying with up-and-coming players like Tyler Colvin, Eric Young Jr., Jordan Pacheco, Chris Nelson and even prospect Nolan Arenado for starting gigs. It would seem that veterans Cuddyer and Helton would have the best chance to open the season as starters given their track records and exorbitant contracts, while Pacheco should have the upper hand at third base after batting .309 during his rookie campaign. It's possible the Rockies ultimately trade either Cuddyer or Dexter Fowler to improve the rotation and open up a regular gig for Colvin or Eric Young Jr. in the outfield, but a move doesn't appear forthcoming at this point. No matter which players notch the starting spots at the positions in flux, the park effects of Coors Field should allow the victors to have significant fantasy relevance in NL-only formats and probably in most mixed leagues as well.
Can Wilin Rosario's defense improve enough to allow him to play everyday?
From a pure fantasy perspective, Rosario was magnificent in his rookie season, leading all catchers in baseball with 28 home runs and finishing with a commendable .270 batting average, 71 RBI and 67 runs scored in an efficient 396 at-bats. However, his position-leading 13 errors and 21 passed balls tested the patience of both coaches and a struggling Rockies pitching staff often reluctant to throw breaking pitches to Rosario, yielding an underwhelming 1.8 WAR for the young catcher. He will enter the season as the Rockies' top catcher, but his ineptitude defensively could allow veteran Ramon Hernandez to see more action than fantasy owners might like. Rosario was sent to winter ball to refine his catching skills, and if an improvement in defense keeps Hernandez's starts less frequent, 35-home run potential is not out of the question.
Are Carlos Gonzalez and Troy Tulowitzki still first-round talents in most leagues?
Both players are coming off of seasons that ended in disappointing fashions; a groin injury in May sidelined Tulowitzki for the rest of the season, while Gonzalez hit just .262 with five home runs in the second half to put a damper on what had been shaping up to be a career year. In spite of their disappointing endings, both players remain excellent targets on draft day for different reasons.
Tulowitzki is now fully recovered from the groin injury and figures to be the best fantasy player at his position in the game heading into 2013. When healthy, Tulowitzki can hit for both power and average, qualities that separate him from the rest of his peers at shortstop. Keep in mind that only three qualifying shortstops hit over 20 home runs last season, and only Derek Jeter batted over .300. Tulowitzki has proven his previous seasons that he can achieve both benchmarks with relative ease, and there's no reason to think he won't be able to do so again. Given the overall shallowness of the shortstop pool in mixed leagues, Tulowitzki certainly has the ability to provide a first-round return on investment.
Meanwhile, Gonzalez stands to benefit simply from having Tulowitzki batting behind him in the lineup. Gonzalez's second half swoon wasn't aided by the absence of Tulowitzki in the cleanup spot, as pitchers became reluctant to give him good pitches to hit with a less imposing threat batting behind him. With Tulowitzki back in the lineup, Gonzalez has a great chance to regain some of the power that went away last season while remaining a threat on the basepaths as well. Aside from Ryan Braun, Matt Kemp and Mike Trout, there's perhaps no other outfielder that combines power and speed better than Gonzalez. He's still just 27 years old and just entering the prime of his career, so look at his 2012 campaign as an aberration more than the norm.
Sleeper
Jhoulys Chacin. After being battered in the early months of the season and being sidelined for nearly four months with a pectoral injury, Chacin quickly asserted himself as the team's top starting pitcher upon returning in late August. Despite being held to roughly 75-pitch outings, Chacin threw five innings or more in six of his last nine starts, providing some semblance of relief to an overworked Rockies bullpen. Chacin's issues with walks and a regression in his K/9 rate for the third straight season remain areas of concern, but when completely healthy, Chacin has proven he can generate groundballs with high frequency. In noting that trait, along with a strong late-season performance reminiscent of his quality 2010 and 2011 campaigns, Chacin appears best poised among the team's holdovers to claim a rotation spot coming out of spring training. He may be worth a flyer as a late-round choice in deeper mixed leagues.
Top prospects
Trevor Story, SS – Story's age-19 season was a promising one, as he exhibited a nice combination of power (18 homers), speed (15 steals) and on-base skills (.361 OBP). Story is not without a few flaws, however. It should be noted that his numbers came in the friendly hitting confines of the South Atlantic League, and his high strikeout totals could become more problematic as he advances in the minors. Story will likely move on to another hitters' paradise in the California League this season, so it is possible we will not know the full extent of his batting skills until he reaches the upper levels of the minors.
Nolan Arenado, 3B – Arenado did not have the smashing success most projected for him in 2012 after he entered spring training fresh off earning Arizona Fall League MVP honors. While the .285/.337/.428 line he delivered at Double-A was certainly nothing to scoff at, he mustered just 12 home runs in 516 at-bats, leaving some questions about his long-term viability as a power bat. Still, Arenado is just 21 years old and already boasts elite plate discipline and contact skills while markedly improving his defense at third base, allaying concerns that he would eventually need to move to first base. Arenado will likely open the season at Triple-A Colorado Springs due to the litany of options at third base at the MLB level, but if he continues to demonstrate that he can get on base at a high clip and hit for extra bases, he should get some run with the Rockies later in 2013.
David Dahl, OF, COL – Dahl, the 10th overall selection in the draft last June, had a smashing debut with rookie-level Grand Junction last season, producing a .379/.423/.625 line while displaying a potent combination of power and speed. While one should avoid reading too much into any player's rookie-level performance, Dahl's skill set has nonetheless yielded comparisons to Johnny Damon, with his future likely in center field. Dahl should begin the season at Low-A and could climb up top prospect lists if he continues to find the lower minors unchallenging.
Kyle Parker, OF, COL – Parker's decision to forego a potential football career has been the Rockies' gain, as the former Clemson quarterback turned in his second impressive campaign, this time for High-A Modesto. Perhaps the most encouraging sign in Parker's development was his increased plate discipline, as he finished the season with a 88:66 K:BB ratio. As anticipated, Parker also demonstrated above-average power with 47 extra-base hits, but Parker's biggest challenge this season will be proving that he was not merely a product of the California League like so many prospects before him. If Parker quickly finds success at Double-A, he could earn an early promotion to Triple-A and even merit consideration as a September callup.
Will Swanner, C, COL – Swanner, 21, soared up Rockies prospects lists after submitting a dazzling campaign at Low-A Asheville, where he batted .302/.385/.529 with 16 home runs in 325 at-bats. He'll likely begin the season once again in the lower minors with an eye on improving his strikeout rate as he advances. The presence of Wilin Rosario at the big league level may ultimately force the Rockies to deal Swanner if he remains on this kind of trajectory, but since he's still probably two years away from the majors, the team has some time to see how things shake out.
Get a FREE RotoWire 10-day trial (no credit card required) at RotoWire.com.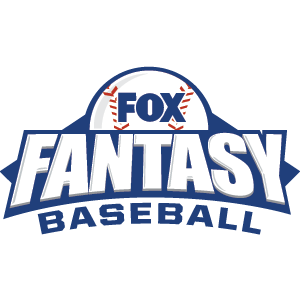 FOX Fantasy Baseball
Join or Create a Free League
Play Now!