Pitcher predictions for 2012-2013
Has there ever been a year in which it was an absolute non-debate as to the game's best two players? Josh Hamilton could hit 10 home runs over the weekend and I wouldn't be too shocked, while Matt Kemp could hit one over the CF scoreboard in Dodger Stadium and steal three bases in the same game and I would be less than stunned.
Anyway, as this is about pitching, let's turn our focus to the mound. I have more than a month's worth of data and personal observations, so it's prediction time. Some of these will seem obvious while others may leave you shaking your collective heads, but this is what's on my mind this week:
Lance Lynn will win 20 games
Perhaps this isn't a bold prediction considering he's already 6-0, but this is simply an acknowledgment that Lynn is for real. Lynn features a 91-94 mph fastball, an above-average changeup and decent enough other secondary offerings. He generates ground balls at a very good 52.1-percent rate, and his swinging strike rate is well above league average at 10.4 percent. On the negative side of the ledger, that .209 BABIP is due for a correction, and he's not going to strand 92-plus percent of runners all year. But that's fine, as we already knew he wasn't going to maintain a 1.40 ERA all year anyway. Lynn has another thing I value highly, and that's pedigree. As a first-round supplemental pick (No. 39 overall), he was drafted with the expectation of success based on his specific skills; it's not like this is some late-round flier who happens to be on a good run. There will be a bad stretch or two, but it shouldn't be crippling, and it wouldn't surprise to see him be the team's best starter when all is said and done.
Stephen Strasburg will win the NL Cy Young award
All preseason we heard the number 160 floated as the cap for Strasburg, but that was never confirmed by general manager Mike Rizzo and was probably more based on Jordan Zimmermann's innings count the year after he returned from his own Tommy John surgery. Rizzo confirmed an innings cap on a radio show last month but didn't specify what that cap might be: 160? 180? 220? At his current pace, Strasburg would finish with 212 innings, and while that might be a little high, the 190-range seems likely. They can push starts back when the Nats have off days and do what they did last time out and pull him after six innings and 76 pitches. Even at 190 innings, Strasburg should still be good for 200-plus strikeouts, and he's 0good enough to finish with a low-2 ERA. That should be enough to put him right in the thick of the race for the Cy Young.
Addison Reed will lead the White Sox in saves
It does concern me that of the top-five relievers on the Chicago depth chart, Reed is the only right-hander, but he's clearly the most talented of the bunch. Reed has yet to allow a run this season in 10 innings with a 14:3 K:BB and just five hits allowed. His 111:14 K:BB in 78.1 minor league innings last year is just other-worldly, so this is no fluke. Eventually I think Hector Santiago will find himself off the roster and Chris Sale will return to the rotation, thus balancing the lefty/righty aspect of the Chicago bullpen. The White Sox are 14-17 in a mediocre AL Central, but it's still hard to see them competing this year with a middling offense, so they may as well start the future now, and for the closer position, that is Reed.
Tim Lincecum will undergo some sort of surgery this year
If you're a Lincecum owner like me, you're worried. I ran a report of all pitchers who qualified for the ERA title last year and who do so this season, and here are the top-five decliners in terms of fastball velocity:
| | | | |
| --- | --- | --- | --- |
| Pitcher | 2011 | 2012 | Change |
| Justin Masterson | 92.7 | 90.1 | -2.6 |
| Ryan Vogelsong | 91.4 | 88.9 | -2.5 |
| Tim Lincecum | 92.3 | 89.8 | -2.5 |
| Carl Pavano | 89 | 86.6 | -2.4 |
| Felix Hernandez | 93.3 | 91.2 | -2.1 |
Now, a drop in velocity is not always a harbinger of impending trouble (see Hernandez, Felix), but that's a pretty severe drop for Lincecum. First he opened 2012 with a 10.54 ERA through three starts, but after a 2.00 mark in his next three, we started feeling much better. But his BB/9IP in those three outings was 6.5, so it's not like he returned to the Lincecum of old. Maybe I'm wrong, but with that awkward delivery, declining velocity and poor control, I have to wonder if something is wrong with his arm, right?
Rick Porcello will finally take that "next step" this year
Porcello hasn't been a fantasy killer, but for the most part in his career, he's been a disappointment considering the hype and lofty draft status coming out of high school. That disappointment has stemmed from his lack of swing-and-miss stuff and propensity to pitch to contact, as Porcello's K/9IP rates have been disappointing: 4.7, 4.7, 5.1, and so far this year, 4.9. There's reason for optimism, though, and it comes in the improved velocity that he's shown this year (average fastball velocity):
2009 – 90.9
2010 – 90.6
2011 – 90.2
2012 – 92.5
Last start – 92.5
That's a sizeable bump for Porcello this year, and when combined with elite-level control (1.5 BB/9IP this year), he may be in line for THAT year we have been hoping for.
Aroldis Chapman will close by the end of May and will be a starter in 2013
With a 0.00 ERA and 0.57 WHIP to go with 27 strikeouts and three wins in 15.1 innings, Chapman is easily the most valuable fantasy non-closer relief pitcher. Expect that to change soon, as Sean Marshall failed to convert the save Wednesday against Milwaukee and now has a 4.91 ERA. Marshall does have a 15:3 K:BB in 11 innings, so he's still a good pitcher, but he might just be one of those guys who fits better in the seventh and eighth innings. Chapman, on the other hand, has the potential to make Reds games an eight-inning affair, as he's just been lights-out all season.
As for 2013, the Reds have already toyed with a conversion to the rotation and not made that leap, so why 2013? First, Homer Bailey and Mike Leake have disappointed. Bailey, in fact, may find himself in the bullpen before long and who knows, he could easily thrive there as so many failed starters have before him. Second, Bronson Arroyo is a free agent after 2013, so the Reds will want to plan ahead. Finally, and most important, an elite starter is more valuable than an elite reliever. Hopefully even Dusty Baker realizes this and the Reds at least try Chapman as a starter next spring. I think they will.
The Red Sox will try to turn Clay Buchholz into a closer
Let's face it, the Red Sox pitching staff is a disaster. Its 5.35 ERA ranks next to last in baseball, none of their starters have an ERA below 4.45 as of Tuesday's games, and the reliever we thought might close, Mark Melancon, took his 49.50 ERA to Triple-A Pawtucket. So how do we fix this mess? Let's try this:
1. Pray that Jon Lester and Josh Beckett are good enough to anchor the rotation. They should be.
2. Give Dan Bard a few more starts before pulling the plug. He hasn't been very good, but maybe he just needs time to settle in.
3. Move Alfredo Aceves back to the rotation. Maybe he profiles best as a reliever, but I like his stuff and think he could stretch it out over seven innings.
4. Give Roy Oswalt a call and ask him to name his price.
5. Move Clay Buchholz to the bullpen and perhaps ultimately let him close.
6. Recall Mark Melancon (no runs and a 15:0 K:BB in 8.2 Triple-A innings) and throw him into the fire as closer.
Buchholz reminds me a bit of Homer Bailey, particularly in how disappointing he's been. Perhaps that would change for each of them in a new role. Predicting trades involving pitching
Seattle trades LHP Jason Vargas to Kansas City for OF Lorenzo Cain – A perfect match. The Mariners have a ton of young pitching talent at the Double-A level, with Danny Hultzen likely the most ready to contribute. Meanwhile, they are using players like Michael Saunders and even Chone Figgins in the outfield. Lorenzo Cain would be a solid upgrade once he's healthy (hip). Meanwhile, the Royals can use Jarrod Dyson in center field until Wil Myers is ready, and, oh yeah, they need pitching desperately.
Cubs trade RHP Matt Garza to Boston for 1B/3B Kevin Youkilis and OF prospect Brandon Jacobs – The needs certainly match this deal, but Boston would surely have to throw in a solid prospect to get this done. Jacobs is exactly that guy.
Brewers trade RHP Zack Greinke to the Dodgers for RHPs Nathan Eovaldi and Allen Webster – The Dodgers have a decent amount of pitching depth down on the farm, so they can afford to part with a couple solid prospects for an ace to pair with Clayton Kershaw at the top of the rotation. The Dodgers then turn around and sign Greinke to a six-year $120 million extension.
Padres trade RHP Huston Street to the Angels for RHP Garrett Richards – Padres get a solid back-of-the-rotation option for a reliever they weren't going to re-sign anyway. Angels get help for their beleaguered bullpen, and Street would fit in considering he's on the DL. Of course, this is predicated on him being healthy.
A's trade RHP Brandon McCarthy to Baltimore for OF L.J. Hoes and a B prospect – If McCarthy is healthy come trade deadline time, he's most certainly going to be on the move given his escalating salary and the demand for pitching. Hoes gives the A's another solid young prospect and they have pitchers like Brad Peacock and Sonny Gray to plug into the rotation.
Wade Davis will lead the Rays in saves
By all accounts, Davis could be a member of most any other rotation in the league, but he's faring quite well out of the bullpen – 2.57 ERA, 13:4 K:BB in 14 innings. Another pitcher faring quite well, however, is Fernando Rodney – 0.66 ERA, 0.66 WHIP. That said, while the Rays have had very good luck (or is it more than just luck?) picking up relievers off the scrap heap, I can't buy that Rodney will keep things going. After all, this is a pitche who posted a 7.9 BB/9IP last year and hasn't been able to hold down a closing job for an extended period since 2009 when he somehow notched 37 saves despite a 1.47 WHIP. Joel Peralta and eventually Kyle Farnsworth could be future closer options this year, but I could also see an unconventional organization doing the unconventional and trying Davis in the role.
Christian Friedrich will be the NL's best rookie pitcher the rest of the way
Right off the bat, Friedrich has two characteristics that I like:
1. He's left-handed.
2. He's a former first-round pick – drafted just ahead of Gerrit Cole, whom the Yankees failed to sign.
Friedrich posted 12.0 and 12.2 K/9IP rates in his first two professional seasons, but regressed the last couple years amidst elbow issues. Well, he's apparently healthy now, as in five Triple-A starts Friedrich posted a 3.00 ERA and 27:4 K:BB in 30 innings before being promoted to Colorado this week. In his first start against the admittedly-awful Padres, Friedrich impressed, tossing six innings of one-run ball with seven strikeouts. Friedrich was in the 92-94 range with his fastball and featured a solid slider in the effort. He will have his share of bumps in the road, but Friedrich has all the characteristics of a No. 2 starter.
Regan, a five-time Fantasy Sports Writers Association award winner, was named the 2010 Fantasy Baseball Writer of the Year.
Follow @vtadave on Twitter.
Get a FREE RotoWire 10-day trial (no credit card required) at RotoWire.com.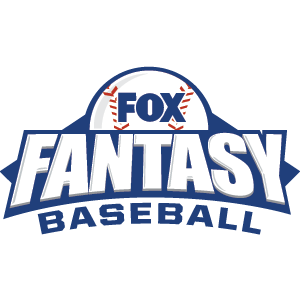 FOX Fantasy Baseball
Join or Create a Free League
Play Now!