Ten most interesting MLB depth charts
According to Arcade Fire, May is a "violent thing," and May 2012 has proven to be no less violent to MLB rosters. Some players in season-long funks no longer have homes on 25-man rosters (see: Sanchez, Gaby), and mounting injuries continue to take their toll on organizational depth (see: Cubs catchers). We have yet to see a trade to shake things up, but that is what June and July are for.
I have identified 10 such situations for this week's edition of "In Some Depth." It is largely corner-infield heavy, but that's just the way things shook out.
Without further ado, here are 10 interesting depth chart observations (in no particular order):
Team: Colorado Rockies
Position: Third Base
Starter: Jordan Pacheco
Next: Jon Herrera
Injured: Chris Nelson
The hot corner has been a black hole for the Rockies all season, but it looks like Jordan Pacheco has emerged as the regular here after Chris Nelson hit the DL. He went .433/.479/.627 at Triple-A Colorado Springs (albeit as a 26-year-old in a small sample size) earlier this season. Pacheco may still be learning third base on the fly, but he has started five straight games, positing a .316/.300/.526 line in 19 at-bats. Jon Herrera has been a non-factor of late, but top prospect Nolan Arenado could be a major factor before season's end.
Team: Chicago White Sox
Position: Third Base
Starter: Orlando Hudson?
Next: Eduardo Escobar
Injured: Brent Morel
It looks like Brent Morel's aching back will send him to the disabled list for a spell, so the White Sox are poised to sign Orlando Hudson to fill in at third. Hudson has never played an MLB game at third and he has only made three non-second base starts in his career (all at DH). He did man third a bit in the minors … most recently in 2001. Still, his offensive stats should rise in the move from San Diego to Chicago. Manager Robin Ventura accepted Brent Morel's .177 batting average, so Hudson could survive with a mid-.200s average. Eduardo Escobar would be the first to jump in if Hudson's defense proves to be unpalatable.
Team: San Diego Padres
Position: Second Base
Starter: Alexi Amarista
Next: Andy Parrino
Injured: Logan Forsythe
And with the Orlando Hudson era over in San Diego, the age of Alexi Amarista has arrived. Amarista's best tool may be his glove at second, but his ability on the basepaths is above-average at best. A high contact rate could play well in the gaps at Petco, which could benefit owners in need of middle infield batting average. Logan Forsythe, who is on the mend at Triple-A Tucson, could be a factor down the road. Jedd Gyorko could be a name to see here later in the season, but he is just now getting his first taste of Triple-A.
Team: Toronto Blue Jays
Position: First Base
Starter: Edwin Encarnacion
Next: Yan Gomes? Demoted: Adam Lind
Adam Lind's reported removal from the 40-man roster shows just how far he has fallen from grace in the Blue Jays organization. E5 (Edwin Encarnacion) has become E3 as the team's top option at first since Lind's demotion, and playing the infield has had no real impact on Encarnacion's bat (1.019 OPS in 44 at-bats at first, .901 in 107 at DH). Yan Gomes, who was recalled to fill in for the suspended Brett Lawrie across the diamond, can play the position as well, and he could be a factor if he remains on the active roster. The DH slot has become a carousel for resting players with Encarnacion in the field.
Team: Miami Marlins
Position: First Base
Starter: Logan Morrison
Next: Greg Dobbs, Austin Kearns Demoted: Gaby Sanchez
Perhaps just as surprising as Lind's placement on waivers was the Marlins' optioning of Gaby Sanchez on Saturday night. The 2011 All-Star was off to a terrifically slow start to 2012, and the club decided it would be in everyone's best interests if he worked on his swing at Triple-A. Logan Morrison, Austin Kearns and Greg Dobbs should be the primary fill-ins at first, and LoMo got the first crack Sunday. It would make sense for him to get the bulk of the playing time there to preserve his knees, and it could result in him playing five or six games per week instead of the four to five he had been playing recently in left. Kearns is likely third in the pecking order here, but he might see more playing time in left field as Morrison's appearances there become more sporadic.
Team: St. Louis Cardinals
Position: First Base
Starter: Matt Adams/Matt Carpenter
Injured: Allen Craig, Lance Berkman
The Cardinals have suffered from a rash of injuries lately, but Lance Berkman's ACL tear Saturday could be the most impactful. The tear has the potential to end his career, as well as his season. The Cards will go with two Matt's in his stead — Matt Carpenter and Matt Adams. The club recalled Adams from Triple-A Memphis to help fill in at the corner, and he went 2-for-4 with a run scored in his MLB debut, and he had hit 63 home runs over his last 273 minor league games. Carpenter has been no slouch with 13 extra-base hits in 100 at-bats, but it stands to reason the Cardinals would not recall one of their better hitting prospects (Adams) unless they planned to provide regular playing time. Both Carpenters hit from the left side, so manager Mike Matheny may go with the hotter hand rather than a platoon determined by handedness.
Team: Cincinnati Reds
Position: Closer
Starter: Aroldis Chapman
Next: Sean Marshall, Logan Ondrusek, Jose Arredondo
Chapman's fastball is averaging a career "low" 97.1 mph, but he can still hit triple digits. He has yet to allow a run through 18 appearances (22.1 innings) this season, and right-handed batters have notched just four hits in 43 at-bats (.093 BAA for that split). There has been little in his three-year MLB resume to suggest he will struggle in the new role (ie: he has only allowed two home runs since coming to the States). The job is his for the rest of the way out, and he should be treated as a top-tier closer moving forward. Marshall, who put up less than stellar numbers as the closer, may find more success in his return to a lefty specialist role.
Team: Chicago Cubs
Position: Catcher
Starter: Koyie Hill
Next: Blake Lalli
Injured: Geovany Soto, Welington Castillo
The Billy Goat curse has struck the Cubs' catchers extra hard of late. Geovany Soto will miss at least month after undergoing arthroscopic surgery on his left knee, and backup Welington Castillo will be out for up to a week after spraining his MCL. Enter Koyie Hill (from the Cincinnati organization) and Blake Lalli (from Triple-A). Hill spent parts of the last six seasons with the Cubs, so he should be the team's top option for the next week or so as Castillo recovers. Neither Hill nor Castillo hits all that well, but they will log at-bats behind the plate for those in two-catcher formats while Soto mends.
Team: Los Angeles Dodgers
Position: Second Base
Starter: Elian Herrera, Justin Sellers
Next: Ivan DeJesus, Adam Kennedy
Injured: Mark Ellis, Jerry Hairston
Mark Ellis went down over the weekend with a left knee injury, and he will be out for at least six weeks after undergoing surgery Saturday. Eilian Herrera was the second baseman of choice Saturday and Sunday, and he can steal bases in bunches (30-plus bags every year 2009-11). The eight-year minor league veteran will need to stave off challenges from Ivan DeJesus and Justin Sellers. Adam Kennedy could be a factor once Juan Uribe re-occupies third base, and Jerry Hairston should be a consideration once he returns from the disabled list. In other words, this situation is complicated, and the odds are low that Herrera strings together too many consecutive starts.
Team: Milwaukee Brewers
Position: Center Field
Starter: Carlos Gomez
Next: Nyjer Morgan, Norichika Aoki
Carlos Gomez returned from a 15-day stay on the disabled list Sunday, which re-crowded a Milwaukee center field picture that had been occupied by Nyjer Morgan and Norichika Aoki. Aoki had been a third fiddle to a Gomez/Morgan earlier in the season, but he went 11-for-29 with three extra-base hits while complementing Morgan during Gomez's injury. Chances are we return somewhat to a modified scenario similar to the one prior to May 4, with Gomez and Morgan leading the way, and Aoki subbing across the outfield. The situation could be slightly alleviated if the Brewers move Corey Hart to first base, which would open up some room in right for the center field overflow.
Get a FREE RotoWire 10-day trial (no credit card required) at RotoWire.com.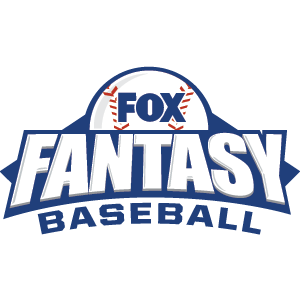 FOX Fantasy Baseball
Join or Create a Free League
Play Now!