Spring training job security is weak
Remember life a month ago? You probably would have received terrible odds on a bet to send the Phillies or Red Sox to the playoffs and incredible odds on Phil Humber pitching the season's first perfect game. Most important, we thought certain spring training playing time distribution trends would perpetuate into the regular season. However, a month or so of real games has meant some players who may have won their job by the skin of their teeth may be losing their grip (or in some cases already lost).
Here are 10 interesting depth chart observations from around the league based around the theme of not-so-impressive spring training victors.
Braves shortstop: Tyler Pastornicky beat out Jack Wilson and Andrelton Simmons for this job in March, but he might be losing his grip on the role. Manager Fredi Gonzalez benched the .175/.214/.325 hitting Pastornicky three straight games starting Saturday so he could "work on his swing," which could be code for "the leash is tightening." Wilson is not much of an upgrade, but he could be the guy if the Braves want Pastornicky to cook a bit more at Triple-A rather than struggle in the majors. Simmons is not exactly lighting things up at Double-A Mississippi (.571 OPS in 11 games), so he probably will not be in Atlanta any time soon.
White Sox closer: Manager Robin Ventura shocked most in selecting Hector Santiago over Matt Thornton, Addison Reed and Jesse Crain. Santiago has had a few hiccups in his first real taste of MLB action, but he has also struck out nine (to one walk) in six innings en route to four saves in five chances. The other three have a 23:2 K:BB in 21.2 combined innings, but Santiago remains the master of this situation.
Royals fifth starter: Danny Duffy and Luis Mendoza both made the final cut after Felipe Paulino hit the DL in late spring. Duffy has hitherto struck out 20 batters in his first three starts, while Mendoza has a WHIP on the wrong side of 2.50 after three outings. The latter should be the odd-man out sooner than later, as Paulino is on the mend in the minors. Mike Montgomery is healthy, albeit unimpressive, at Triple-A Omaha, but he could be up as the season progresses.
A's third base: Manager Bob Melvin gave Josh Donaldson the A's third base job out of spring training, but a sub-.200 OPS in 32 at-bats punched his ticket to Triple-A on Monday. Eric Sogard has shown good on-base skills and double-digit steals in the minors, but neither skill has been evident through 100-plus MLB at-bats. He should receive an extended look in the absence of other options, though the recently claimed Luke Hughes started at third Monday.
A's fifth starter: Graham Godfrey won the club's fifth starter role after Jarrod Parker faltered in spring training, but Godfrey's control issues in the majors led to a quick demotion back to Sacramento. Parker lost out in spring training because of control issues, but he struck out 21 over four starts for Sacramento, and he had been doing a good job at keeping the ball on the ground. Dallas Braden will be on the disabled list at least until June, so it could be a while until the A's need to take further action among this unit.
Phillies left field: John Mayberry won the left-field gig out of camp, but an 0-for-seven game stretch has manager Charlie Manuel looking in Juan Pierre's direction for everyday duty. Manuel has also plugged in Pierre in the leadoff slot, and he could get a fair number of steal attempts with the Phillies scrounging for run production.
Giants first base: Aubrey Huff has six starts at first to Brandon Belt's five and Brett Pill's two. Belt would have logged start No. 6 on Sunday were it not for a postponement, and the #FreeBrandonBelt movement could be gaining steam in the wake of Huff's 6-for-33 start. Pill could log starts if Belt sits against tougher left-handed starters.
Cardinals second base: It looked like Tyler Greene would start the season as manager Mike Matheny's regular second baseman, but Daniel Descalso has played the part thus far. He has nine starts at second (13 overall) to Greene's six, and his .209 batting average does not seem to have much effect on his opportunities. Skip Schumaker has yet to factor in since returning from the DL on Friday.
Rays shortstop: Sean Rodriguez won the Rays' shortstop gig out of camp, and his hold on that slot has solidified in the wake of the club sending Reid Brignac to Triple-A. The move leaves the Rays without a "true" backup at shortstop, though Elliot Johnson might receive the occasional start or two. Rodriguez's batting average is hovering too close to .200 for comfort, but that does not matter much in manager Joe Maddon's lineup.
Tigers second base: It looked like Ryan Raburn would see the most at-bats of any of the Tigers' second-base candidates in March, with Ramon Santiago, Brandon Inge and Danny Worth in supporting roles. However, a .073/.174/.098 slash line has resulted in just one Raburn start (at second) in the last week. He has received a few starts in the outfield, but second has largely been the domain of Inge and Santiago. The position has been a weak link in otherwise strong Detroit lineup, so it would not be surprising if the Tigers decided to add another player to the mix.
Get a FREE RotoWire 10-day trial (no credit card required) at RotoWire.com.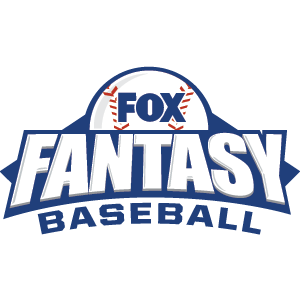 FOX Fantasy Baseball
Join or Create a Free League
Play Now!