Injuries that impact fantasy rosters
It may be Memorial Day, but that does not mean we will take a break from our weekly tour of playing time situations around the majors. This week, we will look at some situations affected by players returning from injury or finally getting the call from the minors. The discussion will be a bit outfield-heavy, but here are 10 interesting depth chart situations to consider as you nosh on your hamburger/hot dog/brat/veggie burger/etc:
Nationals LF
Starter: Steve Lombardozzi
Next: Xavier Nady, Roger Bernadina, Tyler Moore
Injured: Mike Morse
Roger Bernadina had logged the majority of the playing time here for the past few weeks, but his name has been absent from the lineup card since May 19. Instead, Steve Lombardozzi has moved back to left now that the infield is at full strength, and he has seen the starts against right-handed starters, while Xavier Nady mans the spot against lefties. Lombardozzi has yet to log a home run or steal through 34 games, but he does provide a decent average with multi-position eligibility. Mike Morse (lat) may only be a few weeks (or days) away from taking over the everyday role.
Angels OF
Starter: Mike Trout, Peter Bourjos, Mark Trumbo
Next: Kole Calhoun
Out: Torii Hunter, Vernon Wells, Ryan Langerhans
Once upon a time, there were too many outfielders on the Angels' roster. The opposite may be true in the wake of Bobby Abreu's release, Vernon Wells' torn thumb ligament and Torii Hunter's personal matter. Mark Trumbo's poor defense in right has been palatable thanks to an OPS that ranks in the AL's top-10. and Mike Trout is a frontrunner for the American League Rookie of the Year award with four home runs and eight steals. Peter Bourjos, on the other hand, looks to be in severe danger of losing playing time. He has only two steal attempts on the season after nabbing 22 bags last year, and a sub-.300 OBP has provided fewer opportunities to run wild. Hunter should return later this week and provide the outfield with a bit more stability and likely evict Bourjos to fourth-outfielder duty.
Cubs CF
Starter: Joe Mather
Next: Tony Campana, Reed Johnson
Tony Campana's 13 steals rank him among the NL leaders in that category despite fewer than 100 MLB at-bats. However, it looks like manager Dale Sveum wants a more "complete" player in the outfield, a player like Joe Mather. Mather has become the Cubs' No. 3 batter for the past few days while slashing .273/.351/.470 with three homers and eight RBI in limited action (66 at-bats) entering play Monday.
Marlins CF
Starter: Bryan Petersen
Backup: Chris Coghlan
Injured: Emilio Bonifacio
Through 39 games, Emilio Bonifacio had logged 37 starts in center for the Marlins. However, a torn ligament in his thumb means Bryan Petersen has started eight of the team's last 10. Petersen possesses a good glove in center, but he can boast none of Bonifacio's bona fides on offense. Petersen posted a .333/.418/.419 slash line at Triple-A New Orleans prior to getting the call, but he had more strikeouts (eight) than hits (six) through his first 27 at-bats in a regular MLB role. Chris Coghlan may fill in a few days per week, but Petersen should be the main actor until Bonifacio returns.
Pirates 1B
Starter: Matt Hague
Next: Casey McGehee, Garrett Jones
Back in one of the year's first In Some Depth's, a commenter inquired into the viability of Hague, who was one of spring training's bigger surprises, usurping the Pirates' first base job from the Garrett Jones/Casey McGehee combo. Said commenter's prediction became reality over the weekend, with Hague getting the call from Triple-A Indianapolis. He only had one home run and five doubles in 36 games there, but manager Clint Hurdle appears to be committed to providing him with a full audition at the major league level. The move should push Jones to right field more frequently and will push Casey McGehee's .522 OPS to the bench.
Giants 2B
Starter: Ryan Theriot
Next: Manny Burriss, Joaquin Arias
Injured: Freddy Sanchez
Ryan Theriot returnd from the disabled list Thursday, and manager Bruce Bochy immediately tabbed him as the Giants' starting second baseman over Manny Burriss. Theriot offered little at the plate prior to his injury, but Burriss has struggled to keep his batting average above .200 in recent weeks. The perpetually-DL'd Freddy Sanchez is still waiting to begin his rehab assignment at extended spring training.
Tigers CF
Starter: Quintin Berry
Next: Don Kelly
Injured: Austin Jackson
The Tigers' first choice in center after Austin Jackson hit the DL with an abdominal injury was Don Kelly. He went 1-for-17 in his first five games, so the job became Quintin Berry's. Berry is a seven-year minor league vet in his fourth organization, and it took him until his age-26 season to reach Triple-A (in 2011). Berry is also capable of stealing 40-plus bags, and he has exhibited a good glove in center. Jackson is still sans timetable, so Berry should continue to have his way on the basepaths for the foreseeable future.
Padres LF
Starter: Carlos Quentin
Next: Jesus Guzman
Carlos Quentin, who the Padres picked up from the White Sox over the offseason for Simon Castro, finally made his season debut Monday after sitting for the first two months with a knee injury. He immediately slotted inas the Padres' starting left fielder and cleanup hitter, replacing the home run-less Jesus Guzman on both accounts. It remains to be seen how Quentin's power will play at Petco (he went 1-for-19 with a double there as a member of the Diamondbacks in 2006-07), but he should be the starter for as long as he is healthy. Guzman, meanwhile, will backup the corner-outfield slots and first base.
Indians 3B
Starter: Lonnie Chisenhall
Next: Jose Lopez
Injured: Jack Hannahan
It is a good thing I decided to wait until Monday morning to craft this column, as I was able to catch Lonnie Chisenhall's promotion from Triple-A Columbus. Chisenhall should have had this job out of spring training, but manager Manny Acta opted to go with Hannahan after Chisenhall hit .205/.225/.231 in exhibition play. He had rebounded at Columbus, slashing .324/.353/.541 in 111 at-bats, and he had gone 7-for-22 since returning from the disabled list a week ago. Hannahan's calf injury created an opening for Chisenhall, and while the latter served as the DH on Monday, he should have every opportunity to hold onto the club's regular third-base gig for the remainder of the season.
Oakland OF Starters: Josh Reddick, Coco Crisp, Seth Smith
Next: Collin Cowgill, Jonny Gomes
Injured: Yoenis Cespedes
Oakland DH Starters: Kila Ka'aihue, Jonny Gomes Suspended: Manny Ramirez
These situations could change significantly by next week. Manny Ramirez could return from his PED-induced suspension as soon as Wednesday, and Yoenis Cespedes (hand) began his Triple-A rehab assignment Monday. It is unclear how soon the A's will activate Ramirez, as he has yet to find his bearings in the minors (.505 OPS through Sunday), but his return will have a significant ripple effect. Jonny Gomes and the suddenly-cold Kila Ka'aihue would have to find new homes elsewhere on the diamond (assuming both remain on the 25-man roster). Gomes' five home runs are second-best on the team, but his home could be a bit harder to find since Cespedes' return would complete a starting outfield that already contains Coco Crisp and Josh Reddick. Ka'aihue would need to move into a platoon with Daric Barton (assuming both remain on the 25-man roster). The combination of Cespedes and Ramirez could also shut out Seth Smith and Collin Cowgill from regular at-bats.
Get a FREE RotoWire 10-day trial (no credit card required) at RotoWire.com.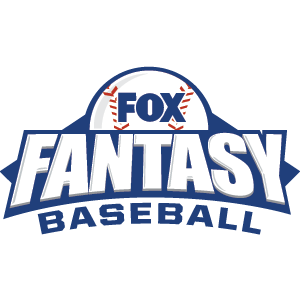 FOX Fantasy Baseball
Join or Create a Free League
Play Now!