Fantasy baseball depth check (6/25)
The last few weeks, this space has speculated about players whom buyers and sellers could move as the trade deadline approaches. This week, we return to the weekly trip around the league's most interesting depth chart situations. We'll follow up on trade situations as the deadline approaches, but all was quiet on that front in the week that was.
Royals 2B
Starter: Elliot Johnson
Next: Miguel Tejada
Minors: Chris Getz, Johnny Giavotella
Chris Getz has been the Royals' shouldn't-be starter at second base for nearly two years. That came to an end Saturday when the organization optioned him to Triple-A Omaha on the heels of a .214/.276/.286 start to the season. Between April 17 and June 17, Getz hit .179, and he had two multi-hit games (out of 33 games overall). Knowing the Royals, he will most likely be back in Kansas City after a few weeks at Omaha, but the job will be Elliot Johnson's for now. No one would mistake Johnson for an All-Star, and he has actually walked less frequently than Getz this season, but he will at least be a change from Getz. Johnny Giavotella, who should have this job at some point, owns a .373 on-base percentage for Triple-A Omaha.
Yankees LF
Starter: Zoilo Almonte
Next: Vernon Wells, Ichiro Suzuki
Injured: Curtis Granderson
Is the Vernon Wells era in New York over? He has more strikeouts (11) than hits (seven) in his 61 June at-bats, and he ceded his left-field perch for the entire Rays series to Zoilo Almonte. Almonte was in the mix to replace Curtis Granderson in left field back in spring training, but the Yankees brass obviously thought he needed a bit of time at Triple-A first. The newly-24-year-old had a .789 OPS and 18 extra-base hits in his first spin at Scranton/Wilkes-Barre, and he showed above average plate discipline and on-base ability. Almonte may be a switch-hitter, but 24 of his 28 home runs since the start of the 2012 season have come against right-handed pitchers.
Curtis Granderson (finger) is set to resume baseball-related activities in the coming days, but the Yankees still don't have a firm timetable on his return. Almonte could be pushed back to Triple-A, or a fourth outfielder role, once Granderson is back.
Padres 2B
Starter: Logan Forsythe
Next: Pedro Ciriaco, Alexi Amarista
Injured, Returning: Jedd Gyorko
Logan Forsythe has filled in admirably at second base since Jedd Gyorko hit the disabled list in early June. The former has accumulated five multi-hit performances over his 13 games at second, and he has a .833 OPS over 47 at-bats despite playing all of those games at either Petco or AT&T Park. However, that run should come to an end, as Gyorko could return from his groin injury as soon as Tuesday. It is unclear if the Padres will keep Forsythe on the roster beyond then. Even if he does hang around, he will likely receive very few starts at second – Gyorko only missed two starts between April 17 and June 9.
Brewers LF
Starter: Logan Schafer
Next: Caleb Gindl, Norichika Aoki
Injured: Ryan Braun
Logan Schafer broke camp as the team's fourth outfielder and token left-handed bat off the bench, but he has been thrust into everyday action with Ryan Braun on the DL with a hand injury. Braun could very well be out until the All-Star break, and there's no real reason for the Brewers to rush him back and risk further injury when they are already 15 games behind the Cardinals. To put it mildly, Schafer is no Braun. He had a pair of three-hit games in a series against the Reds, but he has hit .217/.250/.283 with 12 strikeouts since taking over June 10. Josh Prince had served as Schafer's backup, but the Brewers have since replaced him with Caleb Gindl.
Gindl had a .341 OBP at Triple-A Nashville prior to his recall, but that appears to be the one highlight of his skills. He once stole 18 bases in a minor league season, but he has only tallied 11 since he was first promoted to Nashville prior to the 2011 season.
Marlins 3B
Starters: Placido Polanco
Next: Ed Lucas, Greg Dobbs
The Marlins recalled Ed Lucas at the beginning of June to serve as a utility infielder, but he has seen healthy playing time at third base with Placido Polanco coping with a back injury and struggling with the bat. The two have essentially split time at the hot corner the last week, with each playing two games of a four-game set against the Giants. Lucas has a .370 on-base percentage through his first 20 or so games with the Marlins, but he never has gotten on-base at the level in the minors, while walking at a 9.1 percent rate at Triple-A. Lucas has also seen time elsewhere on the infield, logging starts at first, second and short. However, it is more likely he sees time at third, especially as the season wears on the 37-year-old Polanco. Greg Dobbs has not played third this season, but he could make an appearance now that Logan Morrison has displaced him at first base.
Mets 1B
Starter: Daniel Murphy
Next: Josh Satin
Injured: Lucas Duda
Minors: Ike Davis
The Mets' first-base gig was a subject of this column a few weeks ago when Ike Davis was on the brink of being demoted to Triple-A Las Vegas, and it is the topic again with the position largely unclaimed. First, Daniel Murphy had moved over from second to first as the Mets wanted to keep Lucas Duda in the outfield. Duda eventually did move in to play his natural position, and he went 5-for-14 in his week-long tenure there before he hit the disabled list over the weekend with a rib injury. Murphy is the most logical choice to receive starts there, though Josh Satin did Sunday so Murphy could play second base against a left-handed starter.
Davis has a .310/.463/.690 line since the Mets sent him to Vegas. Bear in mind, the Pacific Coast League, and Las Vegas specifically, will bias a player's offensive numbers. However, a pair of two-homer games should do something for Davis' confidence. The Mets will let him mash out his frustrations there for a bit longer, but he could be back in New York sooner rather than later.
Phillies LF
Starter: Delmon Young
Next: John Mayberry, Laynce Nix
It looks like the Delmon Young signing has not worked out for the Phillies. He has a sub-.700 OPS through his first 141 at-bats for the club, and he has struck out in 22.6 percent of his 155 plate appearances – his highest rate since 2009 with the Twins. He is putting a balls in play at a career-low 27 percent, and he has had a hard time hitting the ball out of Citizens Bank Park (only two of his six home runs have come at home). On top of his struggles at the plate, Young has been costing his teams runs with below average defense in left. Those defensive struggles have encouraged manager Charlie Manuel to employ John Mayberry in left with increased frequency. Mayberry has also been less-than-stellar at the plate (a .306 on-base percentage), but his glove gives him a slight edge on some nights.
Rockies Middle Infield
Starters: Josh Rutledge, D.J. LeMahieu
Next: Jon Herrera
Injured: Troy Tulowitzki
Josh Rutledge came into the season as an under-the-radar power/speed combo as the Rockies' projected everyday second baseman. However, he could not hit the ball hard enough to capitalize on that power and speed, and the Rockies phased him out in favor of D.J. LeMahieu by mid-May. Rutledge got a second chance at the Rockies middle infield when Troy Tulowitzki (ribs) hit the disabled list in mid-June. Things have not been much better in that second chance, as Rutledge has slashed a meager .156/.250/.281 with two extra-base hits and no steal attempts since replacing Tulo on June 14. LeMahieu has not been spectacular as the Rockies second baseman, but he has likely done enough to hold onto his job over Rutledge once Tulowitzki returns. He is 9-for-9 in steal attempts, and his .352 on-base percentage would rank fifth on the team if he had enough plate appearances to qualify.
Twins SS
Starter: Pedro Florimon
Next: Eduardo Escobar, Jamey Carroll
Pedro Florimon has been the Twins' most-used player at shortstop this year, starting 57 of the team's 72 games, and his 482 innings in the field ranks third of all Twins behind Brian Dozier and Justin Morneau. By all accounts, he has played well in the field, committing a few errors but exhibiting well-above average range. His bat has not been very good, however, and he has hit a respectable .272/.351/.390 against right-handed pitchers, but .095 against left-handed pitchers, giving him a .230/.302/.331 overall line. Manager Rod Gardenhire may start pulling him against left-handed opponents more frequently, but Florimon was out there last Wednesday when the Twins faced Chris Sale. Eduardo Escobar is a similar player in that he is a glove-first, glove-second, bat-ninth sort of player, but he has started to eat into Florimon's playing time a bit. Jamey Carroll many also be an increasingly used option here now that Trevor Plouffe has re-claimed third base.
Get a FREE RotoWire 10-day trial (no credit card required) at RotoWire.com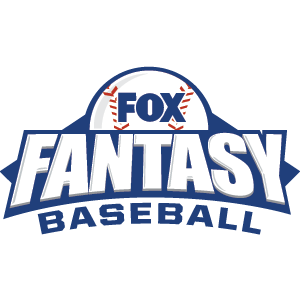 FOX Fantasy Baseball
Join or Create a Free League
Play Now!