Fantasy baseball depth chart analysis
This week features a healthy share of second basemen and catchers, but that was entirely because I found these particular situations interesting. We just passed the two-month mark for the season, and it will be interesting to see how these situations shake out over the next two months as the trade deadline nears.
Brewers 2B
Starter: Rickie Weeks
Next: Scooter Gennett, Jeff Bianchi, Yuniesky Betancourt
Rickie Weeks' batting average has lingered below .200 since April 19, and the one-time 20-20 threat has three home runs and four steals through 53 games. He has struck out in nearly 30 percent of his plate appearances, and it has been more than a month since his last multi-hit game. His resume suggests a turnaround could occur, but he's also a 30-year-old who has taken a licking as the Brewers' starting second baseman for the better part of the past decade. Bianchi first came into playing time at third base when Aramis Ramirez was on the disabled list, and now he has made six starts at second over the Brewers' last 15 games. While Bianchi is no threat to snatch the Brewers' starting second base job, the very fact that he is pressing Weeks for playing time is fairly surprising. More competition for playing time at second base was added with the Brewers' decision to call up Scooter Gennett on Monday. While Gennett offers very little pop, his .342 OBP at Triple-A Nashville could pave the way for an opportunity to see immediate chances in the big leagues.
White Sox 2B
Starter: Gordon Beckham
Next: Jeff Keppinger
Gordon Beckham will come off the disabled list prior to Monday's game against the Mariners, after being sidelined by a hand injury in the first week of the season. He recorded a hit in six of his seven rehab games at Triple-A Charlotte, and the club is hoping his return will reinvigorate a droopy offense (which says a lot about the state of the White Sox lineup). His return is unfortunate for Jeff Keppinger, who has raised his batting average 50 points over the past few weeks thanks to a .357 run over his last 56 at-bats. Keppinger had been filling in for Beckham at second, and now he will have to return to third, where Conor Gillaspie has surprisingly been one of the team's more consistent hitters. If Gillaspie keeps hitting, then Keppinger could encroach a bit more frequently at second. Carlos Sanchez, who shot up the organization's prospect lists in 2012, has a sub-.300 slugging percentage at Triple-A Charlotte.
Orioles DH
In the mix: Chris Dickerson, Danny Valencia, Steven Pearce
Injured: Nolan Reimold
Chris Dickerson sunk his talons into the DH role over weekend, making him the latest player to hit the top of the pecking order since Nolan Reimold's placement on the disabled list threw things out of sorts in mid-May. Dickerson started all three games of the Orioles' weekend series against the Tigers, during which he hit his fourth home run since May 17. Granted, two of those four home runs came against Phil Hughes. However, competing with Steven Pearce and Danny Valencia for at-bats should not be too difficult. Reimold (hamstring) is scheduled to go out on a rehab assignment at some point during the upcoming week, and he should re-take his spot on top.
Blue Jays 3B
Starters: In the mix: Mark DeRosa, Maicer Izturis
In the mix: Edwin Encarnacion, Jose Bautista
Injured: Brett Lawrie
Manager John Gibbons insisted last week that Edwin Encarnacion would not be an option at third base with Brett Lawrie destined for the disabled list. So of course Encarnacion started all three games against the Padres over the weekend. He even manned the position into the 17th inning in Friday's extra-inning affair. However, Encarnacion only manned the hot corner to allow Adam Lind to play first base in a DH-less San Diego, and it should not be seen as the start of any sort of long-lasting trend. The team is much more likely to go with the less potent combination of Mark DeRosa (against left-handed starters) and Maicer Izturis (against right-handed starters). Jose Bautista has started two games at third this season, and he could receive the occasional look, based on matchup and other roster needs.
Royals 2B
Starters: Chris Getz, Elliot Johnson
Others: Miguel Tejada
The Royals have had a somewhat inexplicable attachment to Chris Getz since they picked him up from the White Sox a few seasons ago. However, that attraction has waned at points over the past month as he has slashed a meager .184/.286/.204 since the start of May. Enter Elliot Johnson. Getz has a 10-8 edge on starts at second since May 15, but the distribution has been more in Johnson's favor over the past week or so. Johnson's .286 OBP since the start of May matches Getz's on-base rate, but Johnson has been a perfect 8-for-8 on the basepaths since coming over from the Rays in the offseason. Manager Ned Yost will likely ride whichever batter appears to be swinging the hot bat.
Johnny Giavotella, who looked like the Royals' long-term solution at second last season when he OBP'd on the good side of .400 for Triple-A Omaha, has seen an increasing number of starts at third base and the outfield this season. That could mean he's back in Kansas City sooner rather than later. That also could mean he is less likely to win over the starting second base job if/when he arrives.
Dodgers C
Starters: Ramon Hernandez, Tim Federowicz
Injured: A.J. Ellis
A.J. Ellis hit the disabled list over the weekend due to a lingering oblique injury. Tim Federowicz and Ramon Hernandez should share starts behind the plate in his stead, and it appears manager Don Mattingly prefers the former to the latter despite Hernandez's extensive experience. Federowicz has made three starts in the four games since Ellis first showed signs of being hobbled last week. He has shown some potential of being an above-average offensive catcher, with a .315/.399/.538 line in 675 plate appearances at Triple-A Albuquerque over the past three seasons. While the hitting environments in the PCL may have aided that line, it would be interesting to see what he could do in an extended run of playing time.
Padres C
Starter: Yasmani Grandal
Next: Nick Hundley
Yasmani Grandal returned from his suspension late last week. He clunked a bit in his first few games back (2-for-21), but a little rust is to be expected after 50 games away. Nick Hundley is hitting .290/.366/.403 away from Petco Park, but he should be limited to 1-2 starts per week moving forward as Grandal's backup. John Baker, who started the season as the Padres' No. 2 catcher, will now play every day at Triple-A Tucson.
Pirates 1B
Starters: Garrett Jones, Gaby Sanchez
The Pirates have employed a successful lefty-righty platoon of Garrett Jones and Gaby Sanchez thus far in 2013. Jones has a .783 OPS against right-handed starting pitchers, while Sanchez has a 1.054 against their left-handed counterparts. Unfortunately for Sanchez, the Pirates have had a remarkable run in which they have not faced a left-handed starter since May 18. Manager Clint Hurdle has still managed to get him a handful of starts a week, but the right-handed Sanchez has a .616 OPS against like-handed pitchers this season. Jones' power has dissipated a bit in his age-32 season (his .184 ISO is his lowest in three years), but he would only lose a substantial share of the first base plate appearances to Sanchez if the Pirates' schedule posed a long string of left-handed starters.
Marlins CF
In the mix: Chris Coghlan, Justin Ruggiano
Justin Ruggiano was a 2012 feel-good story. The 30-year-old had 13 home runs and 14 steals with a .909 OPS in his first shot at everyday playing time. He still has eight home runs through his first 177 at-bats of 2013, but he has struggled to do much else otherwise. His cold stretch has been a bit mis-timed, as it has coincided with Chris Coghlan's first real offensive relevance since his 2009 rookie season. Coghlan rode a nine-game hit streak into Monday, and he has slashed .400/.450/.636 over his last 15 contests. As a result, he has pushed Ruggiano a bit more for playing time in center, especially in games that manager Mike Redmond wants to employ Juan Pierre in left. Both Coghlan and Ruggiano could be in trouble if Marcell Ozuna shifts to center field when Giancarlo Stanton returns from the disabled list.
Red Sox 3B
Starter: Jose Iglesias
Next: Pedro Ciriaco
Injured: Will Middlebrooks
Jose Iglesias' bat looked like a mirage when he hit .450 in six early-season games as Stephen Drew's replacement at short. However, a six-week layover at Triple-A Pawtucket has not cooled his bat at all. The Red Sox summoned him once again on May 24 to fill in for Will Middlebrooks (back), and he has hit .424/.444/.606 over those 10 games. While that line surely is not sustainable, it should be enough to help Iglesias make a case for a spot on the 25-man roster after Middlebrooks returns from the disabled list (as soon as next weekend). The most likely scenario is Iglesias sticks around in an infield utility role, but it would not be inconceivable to snatch the third base gig from Middlebrooks, who has been in a season-long funk.
Get a FREE RotoWire 10-day trial (no credit card required) at RotoWire.com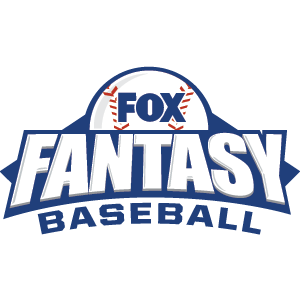 FOX Fantasy Baseball
Join or Create a Free League
Play Now!