Fantasy Baseball in Review Part I
The fantasy baseball season is about to enter mid-September,
which is a prime time to begin to evaluate the season that was and
start to look looking forward to the season that will be. In
typical fashion, let's look back at some of the larger positional
holes around the league. To do so, I found the number of innings
each player played at each position, and then I calculated what
percent those innings were as a share of the team's total innings
at the position. I then ranked each team by their top percent share
player at each position, and I listed the bottom five teams at each
position (along with their top contributor) below.
Catcher
Seattle Mariners, 22.5 percent of innings, Kelly Shoppach
Miami Marlins, 43.3 percent, Jeff Mathis
Oakland A's, 46.3 percent, Derek Norris
Philadelphia Phillies, 49.7 percent, Carlos Ruiz
Tampa Bay Rays, 51.5 percent, Jose Molina
It should come as no surprise that the Mariners top this list,
as their catcher slot has been filled with ineptitude and injury.
Seven men have served as the receiving end of the battery in
Seattle this season, and the guy who has caught the greatest number
of innings this season (Shoppach) has not played for them since
June 11. Mike Zunino should soon take over the crown of most-used
catcher (he has caught 22.3 percent of their innings), and he
should provide some stability at the position next year as he moves
further away from this season's broken hand.
The Rays made the top-five of this list, but it is worth noting
that they are one of only three teams to employ only two catchers
this season (the others being the Cubs and Angels). Molina has only
shared duties behind the plate this year with Jose Lobaton, and the
split has been nearly equal.
First Base
Houston Astros, 35.7 percent, Brett Wallace
Milwaukee Brewers, 39.0 percent, Juan Francisco
Miami Marlins, 44.9 percent, Logan Morrison
Pittsburgh Pirates, 48.0 percent, Garrett Jones
Chicago White Sox, 48.5 percent, Adam Dunn
Get ready to see the Astros make numerous appearances throughout
this article – a rebuilding year means anyone not named Altuve has
been able to monopolize a position. Four different players have
started at first base for the 'Stros, with Wallace's 451.2 innings
leading the way. He has fallen back into a timeshare with Chris
Carter (who has 379 innings on the season), and both men could face
a threat from Jonathan Singleton at some point in 2014.
The Brewers' first-base plans fell to tatters when Corey Hart
never recovered from offseason knee surgery, and they have started
seven men there this season. Francisco has provided some stability
since arriving from Atlanta in June, but they have still started
five players at first since the start of September. Hunter Morris
hit 24 home runs at Triple-A Nashville this season (after hitting
28 last year), but he also had a .310 OBP, so he will likely not be
a factor in Milwaukee in 2014.
Dunn started more games at first than the hobbled Paul Konerko,
which means the White Sox's former-DH will retain positional
eligibility into 2014. Dunn should continue to be the team's
primary starter into 2014, or Dayan Viciedo could transition here
from the outfield, should Konerko decide to retire.
Second Base
Toronto Blue Jays, 34.8 percent, Emilio Bonifacio
Baltimore Orioles, 39.4 percent, Ryan Flaherty
Kansas City Royals, 41.0 percent, Chris Getz
Arizona Diamondbacks, 46.5 percent, Aaron Hill
Washington Nationals, 47.9 percent, Anthony Rendon
Second base has been a mess for the Blue Jays as a result of the
now-Royal Bonifacio displaying an inability to get on base while in
a Jays uniform (he walked in fewer than five percent of his plate
appearances). They even tried to move Brett Lawrie back to the
position, with unsurprising defensive results sending him back to
third. Ryan Goins has been a pleasant surprise since taking over
second base August 23, and he should be in the mix to serve as the
team's Opening Day second baseman in 2014.
The Orioles have been slightly more stable at second than the
Jays, but their outlook for 2014 may be more bleak. Flaherty served
as the club's primary man while Brian Roberts spent the first half
of the season on the disabled list, and he has since faded into a
more suitable utility role. Roberts has already played in more
games in 2013 than he did in 2011 and 2012 combined. He is also an
almost-36-year-old with an extensive injury history who is five
years removed from his peak. He will be a free agent after the
season, and no one in the organization flies off the page to fill
his shoes. Perhaps there will be a cast of replacement-level
players until the organization deems Jonathan Schoop to be
ready.
Speaking of teams broadcast by MASN, how far has Danny Espinosa
fallen in the Nationals organization? He started 43 of the team's
first 57 games, but he did not even merit a spot on the big league
bench after the September 1 roster expansion. He owns a 148:23 K:BB
between Washington and Triple-A Syracuse, so he may not even be in
the mix to challenge an underwhelming Anthony Rendon in 2014.
Third Base
New York Yankees, 22.3 percent, Jayson Nix
Milwaukee Brewers, 44.3 percent, Aramis Ramirez
Cleveland Indians, 50.1 percent, Lonnie Chisenhall
Boston Red Sox, 52.2 percent, Will Middlebrooks
Chicago Cubs, 52.9 percent, Luis Valbuena
For much of the season, the Yankees' third-base situation was
more of a mess than the Mariners' catcher scene. Eleven men have
both worn Ruth's pinstripes and a third baseman's glove this
season, and they used a mix of nine different starters before Alex
Rodriguez's return brought some semblance of stability in early
August. The word Biogenesis should remind us that the stability may
be short-lived, and position may once again be a mess in 2014. Even
if Rodriguez somehow evades suspension, it is unlikely he would be
able to shoulder a full season's worth of defensive duty in his
age-38 season.
Continuing on the theme of aging infielders, Aramis Ramirez has
endured two separate DL stints this season. He has been productive
when healthy, but he has only been healthy for 77 games. He will be
36 next year in his final season under contract with the Brewers,
and there is no evident heir apparent if the injury trend
persists.
Shortstop
Houston Astros, 35.6 percent, Marwin Gonzalez
Los Angeles Dodgers, 45.0 percent, Hanley Ramirez
New York Yankees, 46.3 percent, Eduardo Nunez
Toronto Blue Jays, 49.4 percent, Jose Reyes
Seattle Mariners, 54.3 percent, Brendan Ryan
The Astros may not be on this list next season if Jonathan
Villar proves his performance over the past few weeks (.342 OPB, 13
steals in 19 tries) is not a mirage. He may not be a part of the
Astros' next contending squad, but at 22, there is room to improve
as a placeholder for the next few seasons. There may also be
contributions next year from Marwin Gonzalez or other veteran
utility types.
Similarly, the Dodgers and Jays should not be on this list next
year if Ramirez and Reyes can remain free from injury. That should
be easier for the former to accomplish with no World Baseball
Classic scheduled for 2014. The oft-injured Reyes will fall short
of the 100-game mark this season, and he will turn 31 midway
through the 2014 campaign.
Right Field
Houston Astros, 21.7 percent, L.J. Hoes
Seattle Mariners, 34.2 percent, Mike Morse
Tampa Bay Rays, 35.5 percent, Wil Myers
Pittsburgh Pirates, 37.6 percent, Travis Snider
Philadelphia Phillies, 39.4 percent, Delmon Young
A dozen men have taken to right field for the Astros this
season, ranging from former pitchers (Rick Ankiel) to former
prospects (Fernando Martinez) to former infielders (Jimmy Paredes)
to former Orioles (Hoes). Hoes has racked up the greatest amount of
innings for the team despite not arriving in Houston until the July
31 non-waiver trade deadline. Hoes got off to a hot start with
Houston, but he has only hit .179 over his last 15 games, so his
incumbency heading into spring training may not be all that
secure.
Right fields in Seattle and Philadelphia have been anchored by
gentlemen no longer in the organizations and the Nos. 2 for each
team (Endy Chavez and John Mayberry) are far from sure things for
2014. Things may also be unsettled in Pittsburgh. Snider, who has
played the most innings in right, has not started since July 27.
Marlon Byrd has an .897 OPS while playing nearly every day in the
corner outfield since coming over for the Mets, but chances are the
Pirates will not bring him back in 2014.
Center Field
San Diego Padres, 36.4 percent, Alexi Amarista
San Francisco Giants, 41.2 percent, Gregor Blanco
Miami Marlins, 44.1 percent, Justin Ruggiano
Chicago Cubs, 45.4 percent, David DeJesus
Seattle Mariners, 45.4 percent, Michael Saunders
Cameron Maybin played 1,210.1 innings of center in 2012. He has
not played a single inning since June 9, and he just underwent
wrist surgery last week. Hence, Amarista has led the Padres'
center-field charge, followed by Will Venable and Chris Denorfia.
The spot should be Maybin's once he's healthy, but that date is
very much TBD.
The picture may be a bit clearer in Chicago. Junior Lake may
still not be a complete hitter, but he has shown some promise
through his first 200-ish at-bats in the majors. At the very least,
he is in better standing than former top-prospect Brett Jackson,
who fell from the majors last August to Double-A in 2013.
Left Field
Houston Astros, 27.7 percent, J.D. Martinez
Cincinnati Reds, 30.8 percent, Chris Heisey
Tampa Bay Rays, 32.0 percent, Kelly Johnson
San Francisco Giants, 32.7 percent, Andres Torres
Arizona Diamondbacks, 32.9 percent, Jason Kubel
Another position, another Astro topping the list. Also, Martinez
is another Astro who has not served as a regular outfielder for a
while (he last started consecutive games at the All-Star break).
Robbie Grossman, and more recently Trevor Crowe, has been the
featured player in left. Grossman does not figure to be a franchise
cornerstone, so left could be up for grabs in spring training.
Taking it one step further, the Diamondbacks' most-frequent left
fielder is also no longer a member of the organization. Kubel was
sent to the Indians on the last day of August, but Adam Eaton had
already passed him in the left field pecking order. Eaton should
open 2014 in that role, unless he is called to cover a different
spot in the outfield.
Get a FREE RotoWire 10-day trial (no credit card required) at
href="http://www.rotowire.com/users/ad_jump.asp?id=700">RotoWire.com

.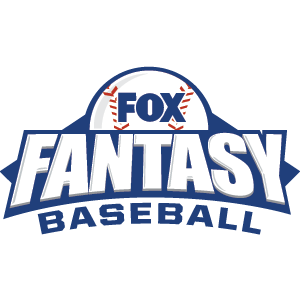 FOX Fantasy Baseball
Join or Create a Free League
Play Now!