Middle infield fantasy advice
We covered the corner-infield spots separately each of the last two weeks, but I opted to combine the middle-infield positions into one column this week. This does not imply men who play second and short are inferior to those who play first and third, but they are somewhat less interesting fantasy-wise.
Dodgers SS and 2B
Starters: Dee Gordon and ?
In the mix: Justin Sellers, Nick Punto, Skip Schumaker, Luis Cruz, Jerry Hairston
Injured: Hanley Ramirez (15-day DL), Mark Ellis (day-to-day)
The Dodgers placed their starting shortstop (Hanley Ramirez) on the 15-day DL over the weekend, and their starting second baseman (Mark Ellis) may not be far behind. The club called up Dee Gordon in response to that first injury. Gordon was walking in a career-best 12 percent of his plate appearances prior to his callup, which helped him rack up a whopping 16 stolen base chances through the first month at Triple-A Reno. Unfortunately, he also had eight errors through the first month, and his glove (or lack thereof) could ultimately cost him a spot in the Dodgers' organization. Justin Sellers was miserable as the Dodgers' starting shortstop during Ramirez's first stay on the disabled list, going 13-for-64 (.203) with 16 strikeouts in April. Hence, the Dodgers may be able to take the lumps of Gordon's glove if he can contribute with his bat and feet.
The Dodgers had yet to place Ellis on the DL as of Monday morning, but he had not taken the field for more than a week. Nick Punto has not a hit home run since he joined the Dodgers organization as part of the Adrian Gonzalez/Carl Crawford/Josh Beckett contract dump, but he had edged Skip Schumaker for starts (five to three) in Ellis' absence.
Luis Cruz could be a sub up the middle after Juan Uribe pushed him from his hot corner perch.
White Sox 2B
Starter: Jeff Keppinger
Next: Tyler Greene
Injured: Gordon Beckham
The White Sox brought in Jeff Keppinger to serve as their starting third baseman, but those plans changed quickly when Gordon Beckham (hand) hit the DL at the beginning of the season's second week. He has been their primary second baseman since April 9, with a brief reprieve for back spasms at the end of April. Tyler Greene, who the team purchased from Triple-A Charlotte shortly after Beckham's injury, started four straight games during Keppinger's hobbled stage last week. Greene has not played since, but he may find the field sooner rather than later if Keppinger continues to OBP on the wrong side of .200. Beckham, out since April 9, should return to his starting spot by the end of May. However, his time could be more limited than expected if the White Sox choose to ride Connor Gillaspie at third, which would require Keppinger to continue stealing at-bats at second.
Diamondbacks 2B
In the mix: Martin Prado, Josh Wilson, Cliff Pennington
Injured: Aaron Hill
Aaron Hill has been out of commission with a broken left hand since the second week of the season, and his rehab has been slow plowing. That means the Diamondbacks will continue to employ Martin Prado, Josh Wilson, and probably Cliff Pennington at second. Wilson did not play in the big leagues in 2012, but he has typically been the man at when the Diamondbacks face a left-handed starter and Prado's glove is needed at third base. Prado has already played more innings at second in 2013 than he did in 2012, but he played 90-plus games there as recently as 2010. Pennington could re-enter the second base picture now that Didi Gregorious returned to action at short.
Rays 2B
Starter: Ryan Roberts
Next: Ben Zobrist, Kelly Johnson
The amazingly-versatile Ben Zobrist may once again eventually call second base his full-time home if/when Wil Myers arrives in the Tampa Bay outfield, but Ryan Roberts will remain the team's primary second baseman until then. Kelly Johnson, who the team signed for more than $2 million over the offseason, has only made four starts here. That is a bit surprising, considering 90 percent of his career innings are at second, but manager Joe Maddon prefers to use him in the outfield. Maddon also prefers to use Zobrist in the outfield, which has left Roberts accounting for 54.7 percent of the team's innings at second and 53.3 percent of the starts. Roberts nearly went 20-20 in 2011 for the Diamondbacks, but he has gone 14-10 with a less-than-stellar .656 OPS since the start of the 2012 season.
Twins SS
Starter: Pedro Florimon
Next: Eduardo Escobar, Jamey Carroll
Pedro Florimon had a career slugging percentage of .354 over seven minor league seasons, which has fallen to .298 through his first 198 at-bats at the major league level. Florimon only has two extra-base hits and two steal attempts through his first 20 games in 2013, but that has been enough to earn him more than two-thirds of the Twins' starts at short. Eduardo Escobar has been the only other player to man the position this season. He brings a similar solid-glove, no-bat package to the table, but he has three extra-base hits on the season (including a home run!). Nothing much is percolating in the minor leagues for the Twins at short, so expect Florimon to continue to head this duo for the majority of the season.
Pirates 2B
Starter: Jordy Mercer
Next: John McDonald, Brandon Inge
Injured: Neil Walker
The 13-year veteran Brandon Inge played more innings at second base last week (45) than he had in his pre-2013 career. He was not terrible at the position (or at least he did not commit an error), but the Pirates were not shy about subbing in Jordy Mercer once Neil Walker (hand) finally hit the disabled list Friday. Mercer had a .852 OPS in 26 games for Triple-A Indianapolis, but he was also a bit old for the league. He was walking in a career-best 11 percent of his plate appearances in Indy, but it is unclear if that was a new skill acquisition, or just a statistical anomaly. Walker is eligible to come off the DL on May 12, so Mercer's reign at second may be brief. John McDonald, who usually backs up Clint Barmes at short, should see a few innings here.
A's SS
Starter: Adam Rosales
Next: Jed Lowrie, Erick Sogard
Injured: Hiroyuki Nakajima
Adam Rosales came off the disabled list last week, and the A's appear to be happier with him at shortstop than they were with Eric Sogard at second. Hence, they shifted Jed Lowrie a few feet over to his left, which displaced Sogard and provided playing time at short for Rosales. Rosales will probably not OPS on the right side of .800 for long, but he should acquire eligibility at several positions before season's end. Japanese import Hiroyuki Nakajima, who came to this side of the Pacific with a career .381 OBP, has started a rehab assignment at Triple-A Sacramento. There is still no clear timetable for when he may crack the MLB roster, but his path to playing time may be clearer if Lowrie is the team's full-time second baseman rather than full-time shortstop.
Blue Jays 2B
Starter: Maicer Izturis
Next: Emilio Bonifacio, Mark DeRosa
Emilio Bonifacio started eight of the Blue Jays' first 10 games of the season while Maicer Izturis was subbing at third for Brett Lawrie. However, a 9-for-36, zero-walk, zero-SB start landed Bonifacio a reserve role once Izturis returned to second on a full-time basis April 12. Bonifacio is an even-worse 3-for-34 in sporadic action since that day, and he is still waiting on his first stolen-base attempt of the season. Izturis has not been much better at the plate (a three-hit effort Sunday brought his batting average above .200), but his above-average defense earns him the edge. Brett Lawrie played some second during his minor league rehab assignment in mid-April, but he has yet to touch the position in the big leagues.
Royals 2B
Starter: Chris Getz
Next: Elliot Johnson, Miguel Tejada
Lurking: Johnny Giavotella
Johnny Giavotella has to get the call from Triple-A Omaha at some point, right? Right? He continues to get on base more than 35 percent of the time tanks to a solid walk rate (10ish percent of his plate appearances) and a sustained above-average average on balls in play. Chris Getz, on the other hand, has just three walks through 76 plate appearances, and he has not attempted a steal through 23 games after attempting 28 in 2011. However, Getz has remained the unquestioned starter at second, ceding some playing time to Elliot Johnson only when dealing with some seasonal allergies last week.
Get a FREE RotoWire 10-day trial (no credit card required) at RotoWire.com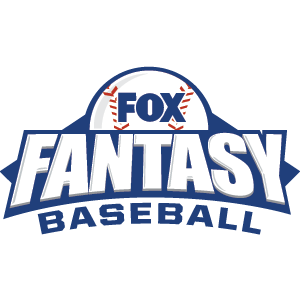 FOX Fantasy Baseball
Join or Create a Free League
Play Now!