Fantasy Baseball: By The Numbers
Allen Craig was activated from the DL Tuesday, and with that let the stampede to the waiver-wire in 12 team leagues begin. Craig, who qualifies in the outfield, becomes very intriguing if he is also an option at second base (some providers, including one that starts with a Y and ends with two O's, list him as second base eligible even though he only played eight games at second last season). A career .290 hitter through 314 at-bats, Craig knocked 11 homers while stealing five bases last season in just 200 at-bats. That production has led some people to think that Craig could be a cheaper version of Howie Kendrick. I know that Craig has hit .300 while flashing 20 homer power as a minor leaguers so it's clear that he can rake, but the problem is – where does he play? As long as Lance Berkman is out of action Craig figures to be in the daily lineup, but when Berkman is back, is Craig an everyday player or one of those guys who plays four or five days? I mean, it's not like Matt Carpenter hasn't done some things with the bat (14 RBI in 60 at-bats), and Shane Robinson has been killing it every time he has been called upon as he's hitting .419 in 31 at-bats. Craig should be productive, and play most days, but again, unless he's second base eligible in 10-12 team mixed leagues, he really isn't that exciting an option.
Justin Morneau has been sent for testing on his surgically repaired wrist. Hopefully the issue is minor and he will receive good news, but after the run of bad luck he's had for two years now, are you really thinking something good is going to come of this? I continue to root for Justin, but facts are facts and over his last 89 games the guy is hitting .229 with eight homer, 39 RBI and 28 runs scored.
Nolan Reimold is now heading back to Baltimore for further testing as he's now experiencing tingling in his fingers which is, more than likely, related to his neck issues. How concerned should you be if you are a Reimold owner? The good news is that, unless you're in an AL-only league, that you didn't draft Reimold to be the backbone of your fantasy squad, so his "in one day, out the next day" situation isn't crippling your fantasy squad. The bad news is that it's to the point where you simply don't know when he will be in the lineup which makes it nearly impossible to count on him if you set your lineup once for the week on Monday. The hard part is that through 16 games Reimold is on pace for a .313-50-100-100 season. All those numbers are bonkers and none is realistic (I didn't hit the crack pipe this morning), but the fact is that he's been a difference maker when on the field. The problem is getting him out there.
BY THE NUMBERS
.317: The third best batting average in baseball for a catcher who qualifies for the batting title. Any idea who it belongs to? Nope, it's not Yadier Molina though you're awfully close since he's at .316. Is it A.J. Pierzynski who got off to such a blazing start? Nope. He's hitting .309. It's also not Buster Posey who leads all catchers at .353 or Joe Mauer who leads AL backstops at .325. That .317 number belongs to Josh Thole of the Mets. He may only have one homer, five RBI and six runs scored, but if you waited until the 28th round to roster your second catcher in mixed leagues and you took a stab at Thole, you have to be pretty happy about his production.
.330: The current batting average of Denard Span of the Twins. Unfortunately the Twins offense hasn't been overly productive so Span has only nine runs scored in 22 games, and with no homers, five RBI and just three steals he hasn't exactly been a wondrous fantasy option either. To give the guy his due though, you can't be too disappointed in a guy who was drafted in the reserve rounds after he hit .330 for a month. It should also be pointed out that Span owns a .287 career average and has stolen an average of 25 bases per 162 games in his career.
.405: The current batting average of David Ortiz thanks to a bonkers .418 BABIP (career .304) and 24.7 line drive rate (career 20.1). The last time Ortiz hit .400 in a month? Amazingly, it was just three baseball months ago. No, not in spring training, but in August of last year when he batted .411. Moreover, since August 1st of last year Ortiz has hit .363 with 15 homers, 48 RBI an a 1.070 OPS in just, wait for it, 68 games. Out of control anyone?
0.76: The strikeout to walk ratio of Jonathan Sanchez. So much is wrong with that line. First off, Sanchez owns a career mark that is nearly three times as high at 1.91. Second, his career mark is still awful when the league average is about 2.10. Third, his current K/9 rate of 6.65 is laughably low for a guy who owns a 9.29 mark for his career, but I've left the best part for last. Often unsure of just where his pitches will end up, Sanchez has taken things to a whole new level this season as hes walked 17 batters in 17.1 innings leading to a 8.83 BB/9 mark. Looks like things have continued to devolve for the live arm in his new home in Kansas City.
1.012: The OPS for Derek Jeter in the month of April. The last time he had an OPS of 1.000 for a month was July of 2006 (he also had a 1.152 OPS in the month of April that year). Remarkably consistent throughout his career, Jeter has posted an OPS between .801 and .861 for every month of the season (April through September).
13: The number of runs that Carlos Gonzalez has knocked in over his last seven games. For those of you that were panicking, and don't lie I know a bunch of you were, he's now produced 18 runs and 18 RBI in just 19 games for the Rockies. It's still very early people, I know you don't want to hear it if your team has been struggling, but this season is so far from over that you need to worry little about your studs, though you can certainly still worry about your less than elite options if you will.
4: The number of players in the history of baseball who have hit .400 with 10 homers and 25 RBI in the month of April. They are – Tony Perez (1970), Larry Walker (1997), Barry Bonds (2004) and Matt Kemp who just accomplished the feat. The 12 homers in 23 games makes Kemp the fastest Dodger every to reach that total (Roy Campanella needed 25 games in 1953). How did the other four men finish their seasons after the historical starts? Pretty damn good.
Perez: .317-40-129
Walker: .366-49-130
Bonds: .362-45-101
31: The number of steals that Tony Campana has for the Cubs in his big league career. Given that he's only appeared in 104 games, that's a pretty impressive total. The number grows even more impressive when you consider that he owns a mere .320 OBP in just 170 at-bats in his career. The guy simply runs nearly every time he reaches base. Campana has stolen all seven of his bases this year in his last seven games.
42: The major league leading strikeout total of Felix Hernandez. Remember when the sky was falling because his velocity was down? Oh, it's still down, his 91.2 mph mark is three full miles below his career average, but you wouldn't really know it looking at the numbers would you? His current 8.53 K/9 mark is only two hundredths behind his total from last season and it's actually 0.33 above his career rate of 8.20. The NL version of Felix is Tim Lincecum. The Giants hurler is also down three mph on the radar gun when compared to his career velocity of 92.8 mph, but he too is having a ton of strikeout success. Lincecum currently had a 9.79 K/9 mark which is smack dab on his 9.86 career mark. Velocity is great, but there is so much more to pitching than how hard you throw.
Get a FREE RotoWire 10-day trial (no credit card required) at RotoWire.com.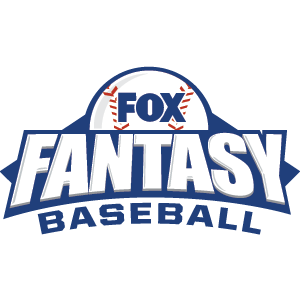 FOX Fantasy Baseball
Join or Create a Free League
Play Now!