WARNING: avoid this fantasy temptations
I'm filling for Dave Regan here at B&B. This week I have five offensive names surging of late, though you may have missed them, especially in your mixed league. Whether you are looking for an injury replacement or just want to ride the hot streak in place of your struggling star, these five bats bring a mix of skills across the diamond. I even found two catchers on fire in case you're tired of Victor Martinez (where he qualifies) or Brian McCann, who have underwhelmed thus far.
Brian Dozier, SS/2B (MIN)
Dozier ended May with a five-game hitting streak that also included his second home run of the season. That has propelled Dozier to the best month of his career as he has posted a .280/.398/.537 line in 99 plate appearances since that five-game hitting streak started May 27. The run has included a surprising six home runs, but also 13 RBI and 14 runs. Oddly enough, the one thing we expect Dozier to do best has been his worst asset as he is just 2-for-5 on the base paths.
When I see a surge like this the first thing I wonder is "what, if anything, has changed?" With Dozier it's that he's bringing a much better approach to the dish. In his 144 plate appearances before the run, he had 33 strikeouts (23-percent K rate) and just eight walks (6-percent BB rate) whereas we have seen a complete 180 in the subsequent 99 plate appearances with just 12 strikeouts (12-percent K rate) and 14 walks (14-percent BB rate). Those rates are much more in line with the 11-percent strikeout and 10-percent walk rates he posted in his 1,613 minor league plate appearances. His positional flexibility and eligibility at two of the toughest positions to fill make an interesting target.
Kyle Blanks, OF/1B (SD)
Blanks is a game away from matching his MLB playing time from 2011-2012 as injuries (and underperformance in 2010) have kept the 26-year-old's career from getting off the ground thus far. He may be on his way toward a career year, but he needs to stay healthy. Through the first two months of the season Blanks had just a pair of homers and a modest .415 slugging percentage, but he has taken off in June with a .310/.362/.540 line that includes five homers, 17 RBI and 15 runs scored as the Padres offense has surged into the top 10 by OPS posting a .739 mark, good for eighth.
Blanks is on pace for 17 homers, leaving nine more on the table, but he has shown that he is more than capable of popping five per month. If he can stay healthy, he can easily post another 12-15 homers and while he fills two of the easier positions out there, the fact that he can go in multiple slots definitely makes it easier to roster him.
Jonathan LuCroy, C (MIL)
LuCroy had a breakout 2012 season that was stunted by injury leaving him with just 346 plate appearances, but he managed career highs in all triple-slash numbers with a .320/.368/.513 line. His 12 home runs matched his 2011 career high (though in 40 fewer games) while his 58 RBI were just one short matching. He sputtered his way through April and most of May. In fact, he carried a low-.600s OPS into late-May, though like Dozier he put together a little hit streak that seemed to spur him toward a big June.
He closed the month with a six-game hitting streak, including a huge 5-for-5, two-homer showing on the month's final day. His June stands well on its own: .947 OPS in 75 plate appearances, but when you include his six-game May closeout he has a 1.031 OPS with 12 extra-base hits, including five home runs as well as 23 RBI and 11 runs scored. LuCroy rejoins the deep pool of useful catcher talent as he once again looks like the 2012 breakout we saw before a broken hand limited him to just 96 games.
Marlon Byrd, OF (NYM)
How's this for a blast from the past? Byrd was awful in 153 plate appearances with the Cubs and Red Sox last year as he was also suspended 50 games for violating the league's drug policy. He was about league average in 2011 after four strong years from 2007-2010, three of which came in Texas. He seemed like an afterthought for the Mets, but their outfield fell apart and playing time fell into Byrd's lap. He had a .657 OPS in April before posting a power-fueled .805 in May (.516 SLG). But he has actually been strong across the board in June with a .294/.354/.574 line that includes five homers, 12 RBI and 10 runs scored. It's hard to ignore any power asset, especially if they don't kill you elsewhere (lookin' at you, Adam Dunn) and Byrd is now on pace for 24 homers and 80 RBI, which has value.
John Jaso, C (OAK)
Jaso had some sneaky value behind the dish for the Mariners last year, especially in OBP leagues as his .394 was one of the best rates out there. Jaso played the thick side of the platoon as he dominates righties, and the Mariners did a great job of protecting him from southpaws with just 53 plate appearances against them. The A's were expected to deploy him similarly so he became a chic late-round pick at catcher, especially in two-catcher and/or OBP leagues (though he went a bit earlier in the OBP leagues). The A's have deployed him as the long side of a catcher platoon, but he didn't hold up his end of the bargain with a modest .675 OPS through May.
The Jaso we saw last year has started to push through in June as he has gone hitless in just three of his 13 appearances with a .349/.463/.488 line in 54 plate appearances. The counting stat production is light with just one homer, six RBI and eight runs scored, but we did see the plate patience we've grown used to from him with nine walks and six strikeouts. Through May he had 31 punchouts and just 18 walks, which is a lot different from the guy who walked five more times (56) than he struck out (51) in 2012.
Dave Regan will return next week.
Get a FREE RotoWire 10-day trial (no credit card required) at RotoWire.com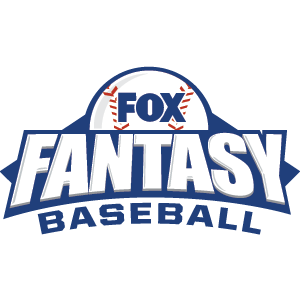 FOX Fantasy Baseball
Join or Create a Free League
Play Now!