Fantasy: overachieving in 2013, but in 2014?
In this week's edition, we'll focus on a handful of guys who have outperformed their draft positions this season. It's not meant to be a comprehensive list (hey, they don't like when I go too far over 2,000 words), so if you have a question about a player, feel free to bring it up in the comments.
Next week we'll look at the opposite side of the ledger and let you know if there's still hope for underperformers like Matt Kemp, Roy Halladay, and I can't promise it, but there could be B.J. Upton analysis.
American League
Chris Davis (1B-BAL) – We all know the numbers are ridiculous – 47 HR, 122 RBI, 95 Runs and a .298 AVG. He's probably going to hit close to 55 home runs this year, but what can we expect in 2014 and beyond? A Brady Anderson-type collapse? A regression to 40-45 homers? It's not Davis has suddenly gone from a Juan Pierre type to the game's greatest HR threat. Witness his PA/HR rates dating to his first professional season in 2006:
2006 – 18.7
2007 – 15.1
2008 – 16.2
2009 – 22.7
2010 – 38.7
2011 – 14.8
2012 – 17.0
2013 – 12.2
We'll consider 2010 the outlier, but as you can see, he's hit a lot of home runs at every level. The strikeouts are still there this year (29.8 K%), but Davis is getting a lot more balls in the air this year than last (45.3 FB% versus 2012's 37.5), and when he does get them aloft, good things happen given his career 22.5-percent HR/FB rate. Davis is 27 and in the prime of his career, so barring something unexpected, he should be a solid bet to hit .280 with 40-plus homers next year, and that would rate him as a late first-round fantasy pick. Manny Machado (3B-BAL) – It's hard to look at a player with his talent who is 6-foot-3 and still growing into his body and not salivate about what he could be in a couple years. Of course, he's not too bad now – .296/.326/.447, but that slugging percentage is only going to go up, and as he learns to work the count, expect improvement in his lackluster 4.2-percent walk rate. To his credit, perhaps we're already seeing progress:
BB% by Month:
June – 2.4
July – 3.7
August – 5.8
I think he's going to be a perennial .310-type hitter, and if he can increase his plate discipline and continue to improve his strength, we may be looking at seasons of .320/.390/.560. I do wish they would move him back to shortstop, but we'll see there.
Jason Castro (C-HOU) – Another player I missed the boat on, Castro is a former No. 10 overall pick, and those prospects can't be ignored, even if they struggle like Castro had prior to 2013. After a knee injury all but wiped out his 2011 season, Castro returned for 295 PA for the Astros last year, batting a respectable .257/.334/.401. He's always exhibited excellent plate discipline, but while he may be more of a .260-.270 hitter due to this year's .362 BABIP, the power looks to be real. Castro's .214 ISO and 18 home runs far surpass what we've seen the last couple years, but this could simply be the case of his finally being healthy enough to show what he's capable of.
Josh Donaldson (3B-OAK) – Donaldson had shown pretty good plate discipline in the minors, so when he posted a 4.8-percent walk rate last year, it was disappointing, resulting in an overall slash line of .241/.289/.398. This year he's bumped that up to 10.7 percent while shaving four points off his strikeout rate (to 16.7 percent), resulting in a .290/.376/.476 mark. His batted ball data has remained relatively constant, but an improved approach at the plate, including swinging at fewer balls, has taken his game to the next level.
Derek Holland (SP-TEX) – Holland was always a highly regarded prospect, but despite decent ratios (7.4 K/9, 2.7 BB/9), he managed just a 4.67 ERA due in large part to a high 1.6 HR/9. This year, Holland is striking out more batters (8.2/9), but the HR rate has been cut in half and his ERA sits at 3.07. He's also throwing harder and using his slider twice as much as in 2012, and it's been a very effective pitch. He's also using his changeup more, and it's also been a plus pitch, making his fastball even tougher to anticipate. With all that, Holland's HR/FB rate has dropped from 15.2 to 8.2 percent, thus driving the decline in his ERA. Holland is figuring things out, and at 26, there may be continued growth in his future.
Max Scherzer (SP-DET) – It's very possible that Scherzer's win total will cause him to be overdrafted in 2014, so it's unlikely he'll find his way onto too many of my squads (not that I wouldn't want him). The big thing for Scherzer this year is his improvement in his control – 2.1 BB/9 versus 2.9 last season. The strikeouts are still there, and he's generating a few more ground balls, but if you believe in the xFIP metric, he's having pretty much the same year this year as last:
2012 xFIP – 3.23
2013 xFIP – 3.14
He's matured into a top-five fantasy pitcher, but if he is going to be drafted in the late-second round, I'd rather take a hitter and load up on pitchers later.
National League
Matt Carpenter (3B/2B-STL) – I'm not sure how the Cardinals keep finding these guys, but in Carpenter, they have a player who ranks 11th among all position players with a 5.4 WAR. That number is higher than that of Robinson Cano and Buster Posey among others. It does factor in his base running and defense, so he's probably a bit more valuable in "real life" than in fantasy baseball. Carpenter is batting a solid .312/.381/.473, but his 10 homers and two stolen bases diminish his fantasy value a bit. Hitting leadoff and getting on base in front of a handful of solid RBI guys has allowed Carpenter to lead the majors with 103 runs scored, so it's not as if his fantasy value is that depressed due to the lack of homers and steals. He's a bit of a late-bloomer at 27, but there's no reason to expect a steep performance drop. With Kolten Wong and David Freese as 2B/3B options, the Cardinals have a decision to make this winter, but either way, Carpenter will qualify at both positions in 2014.
Paul Goldschmidt (1B-ARI) – Should I have expected this? This is what I continue to wonder after dealing Goldschmidt for Dylan Bundy in the staff keeper league. I figured Goldschmidt was probably a 20-25-homer hitter after smashing 20 last year, and I wasn't sure he'd be able to steal another 18 bases. Well this year he's hit 31 long balls and swiped 13 bags while showing real progress at the plate with a 14.8-percent walk rate that is up from last year's 10.2 percent. Factor in Bundy's Tommy John surgery, and I really blew this one. Goldschmidt hit 35 homers for High-A Visalia in 2010, but while that's a lot of deep flies, it was also the notoriously hitter-friendly Cal League. He then hit 38 in 2011 between Double-A and Arizona before dropping to 20 last year. Goldschmidt's HR/FB rate that year was an above average 14.2 percent, but in 2011 and 2013, he's been above 21 percent each year, so perhaps that's his baseline. Either way, if you watch the guy, he's big and has a big swing, so 35 homers annually is very achievable. I missed the boat.
Starling Marte (OF-PIT) – The Pirates have a player with a similar skill set that they recently promoted to Triple-A, Gregory Polanco, who may ultimately wind up as a better player than Marte. That said, he may also flame out, and Marte is batting .282/.343/.443 with 11 homers and 35 stolen bases. Polanco has reached Triple-A as a 21 year-old, while Marte did not do so until age 23, but while that is notable when considering a player's ceiling, age/level is not always the final determinant on how players turn out. The one chink in Marte's armor has always been his free-swinging ways, as his walk rate sits at just 4.7 percent this year, a number that you would like to see a bit higher from your leadoff man. However, before hitting the DL with a finger injury Aug. 19, Marte had a 9.6-percent mark in August, so perhaps that's progress that we can hope to see continue.
Patrick Corbin (SP-ARI) – If one were ranking Arizona pitching prospects a couple years ago, the ranking general started like this:
1. Trevor Bauer
2. Tyler Skaggs
3. Patrick Corbin
Fast-forward a couple years and Corbin is likely to finish in the top five in the NL Cy Young race assuming a strong finish, while Bauer and Skaggs have been a mess and inconsistent respectively. Corbin tossed 107 innings of 4.54 ERA ball for Arizona a year ago, but this year it sits at 2.96 through 27 starts. What's the difference? Part of it is velocity, as Corbin is averaging 92.1 mph with his fastball versus 90.9 a year ago. He's walking about the same number of hitters on average (2.3 BB/9) while generating a few more ground balls, but overall, and this sounds simplistic, his stuff is just tougher to hit this year. Corbin is throwing his slider 23.1 percent of the time versus last year's 16.4 percent, and it's been a plus pitch for the southpaw. Now, Corbin has allowed 13 runs over his last couple starts, so one might say he's tiring and/or regressing to the mean, but with his improved stuff and above-average location, the floor for him in 2014 is a solid No. 3 starter.
Homer Bailey (SP-CIN) – Bailey took it up a notch last year in making a career-high 33 starts and recording a 3.68 ERA, but he's been even better in 2013, posting a 3.55 ERA while improving his K/9 from 7.3 to 8.8 and his BB/9 from 2.3 to 2.1. He's generating more ground balls and fewer line drives, and his swinging strike rate sits at a career-high 10.9 percent. Want more? He's getting hitters to chase more pitches outside the zone, and the average velocity of his fastball sits at 94 mph, a mark he hasn't reached since 2009. This is Bailey's age-27 season if you believe in that stuff, but either way, he's in his prime and there's no reason to think he can't repeat in 2014. Left-handed hitters are batting .273 against him (RH at .203), so if he can work on an improved approach versus southpaws, Bailey could find himself in a future Cy Young discussion.
Mike Minor (SP-ATL) – I had Minor pegged as a No. 4-type reliable starter, but he's been much more than that in 2013 and could start game one of the playoffs for the Braves. He's vastly improved across the board:
| | | | | | |
| --- | --- | --- | --- | --- | --- |
| YEAR | K/9 | BB/9 | K:BB | HR/9 | ERA |
| 2012 | 7.28 | 2.81 | 2.59 | 1.30 | 4.12 |
| 2013 | 7.97 | 1.98 | 4.03 | 0.89 | 3.08 |
Minor's velocity remains about the same and his pitch selection is very similar to 2012. I've watched him a couple times recently, and he's really shown pinpoint control and command, mixing his pitches on both sides of the plate at will, and though he doesn't blow guys away, he doesn't have to when he's putting the ball where he wants. Maybe it's confidence, experience or something else that is non-quantifiable, but Minor has taken a big step forward and should continue to be a reliable option as long as his mechanics remain consistent.
Jhoulys Chacin (SP-COL) – What's this, a reliable Colorado starting pitcher? I tend to shy away from pitchers with sub-6.0 K/9 rates (5.7 for Chacin this season), but improved control and more frequent use of his slider is allowing Chacin to generate more ground balls. The net result is a miniscule 0.4 HR/9 that is a huge improvement over last year's 1.3 and even over his 0.7 career mark. Chacin is unlikely to maintain a 4.7-percent HR/FB rate next year, but even once that regresses, he should still be able to maintain a sub-4.00 ERA. He's pitching over his head a bit, but at least he's a pitcher you can use and not have to hold your breath each time he takes the hill.
Mat Latos (SP-CIN) – Latos isn't quite ace material just yet, but he's getting there. He'll blow past last year's 209.1 innings and this will mark his fourth consecutive season with 31-plus starts. After seeing a predictable rise in his HR/9 rate in the move last year from Petco Park to "the GAB" in Cincinnati, Latos has cut that in half this year (0.54 vs. 1.07). He's made a conscious effort to use his slider and sinking fastball to keep the ball in the park and it's worked. Just 33.2 percent of his batted balls have been of the fly ball variety, and while he got away with 40-plus percent rates in San Diego, the improvement in that measurement has benefitted him well in a tougher park in which to get outs. Latos will enter next year after turning 26 in December with four full seasons under his belt. Further improvement is very possible.
Regan is a five-time Fantasy Sports Writers Association award winner.
Follow @vtadave on Twitter.
Get a FREE RotoWire 10-day trial (no credit card required) at RotoWire.com.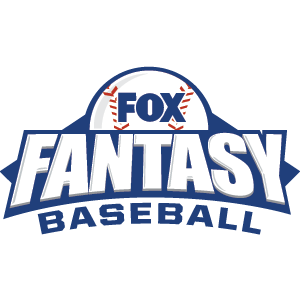 FOX Fantasy Baseball
Join or Create a Free League
Play Now!