Fantasy chaos in the bullpen
Closer Chaos
Every year we expect a turnover rate in the closer pool of roughly one-third, sometimes a little more, sometimes a little less. Relievers are max effort guys, so the injury-rate tends to be a little higher, plus each outing is magnified, so we tend to overreact to each bad outing. Of course, you're a veteran fantasy player and already knew that. Last year the closer pool was unusually stable, with fewer saves "coming into the league" than is customary. This year, we've more than made up for that. In my 20-plus years playing fantasy baseball, I don't recall a season where we've seen so much chaos in such a short period. Each week, the high FAAB bids from desperate owners (including myself in Tout Wars) have been eye-opening. Check out the eye-opening stats:
Spring Training Injury
Boston (Andrew Bailey)
Tampa Bay (Kyle Farnsworth)
Kansas City (Joakim Soria)
Washington (Drew Storen)
Cincinnati (Ryan Madson)
Major Injury In-Season
Toronto (Sergio Santos)
New York Yankees (Mariano Rivera)
Washington (Brad Lidge)
San Francisco (Brian Wilson)
San Diego (Huston Street)
Lost Job
Chicago White Sox – Hector Santiago (for now)
Anaheim- Jordan Walden
Miami – Heath Bell
Chicago Cubs – Carlos Marmol
Los Angeles Dodgers – Javy Guerra
Minor Injury In-Season
Baltimore (Jim Johnson)
Anaheim Angels (Scott Downs)
Job Battle Lost
Mark Melancon
Joel Peralta (though his two saves last week had to be fun for those who had already dropped him)
Greg Holland (also can file him under the in-season injury list)
Matt Thornton, Addison Reed (for now)
Lost Save Chances Due to Struggles
Texas (Joe Nathan)
While this is interesting, I'd be careful not to try to divine much meaning from this. The closers aren't really connected (except, of course, when they're on the same team) other than by job description. Managers don't trade notes on how quick of a hook they'll have for their respective closers, and Brian Wilson's 2010 playoff workload didn't create the conditions for Ryan Madson's injury or anyone else's injury. One does not beget the other. If you're a Jonathan Papelbon owner, you're patting yourself on the back for investing in a blue-chip stock and not having to worry about job security. If you're a Chris Perez owner, you probably feel validated that you went with the cheap route. But in either case, one season of results isn't going to validate your closer strategy, whether you advise to pay early for the elite guys or advise to never pay for saves.
Speaking of Closers
I really don't understand the White Sox's decision to move Chris Sale from the rotation to the closer's role. If the team really was close to putting Sale on the DL, how is having him work in high leverage situations where he becomes a max-effort guy going to heal his elbow? I'm self-interested here, as I recently traded for Sale to get his K's as a starter in a RP slot, in a league that requires us to start five relief pitchers. So take my opinion with the appropriate grain of salt, but I'm not sure I see the logic here.
Second Base Scourge
Last Friday in San Diego, Miami's Heath Bell had already blown the save against his former club, giving up back-to-back doubles to start the inning. They had a speedy runner, Cameron Maybin, on second base with no outs. Jason Bartlett bunted him over to third for the first out. After an intentional walk to set up a force play, Chris Denorfia struck out, blowing up the Padres' sacrifice bunt strategy. Another intentional walk later, Chase Headley grounded out to end the inning.
I'm not a big fan of most small ball strategies (or intentional walks to the likes Andy Parrino and Mark Kotsay, for that matter), but this one particularly bothered me, and I tweeted ( @Jeff_Erickson) to that effect. I've seen it not work on so many occasions this year, often when the team has sacrificed with a reasonably good hitter. But Jack Moore ( @jh_moore) pointed me in the direction of a study that suggested bunting there is a slightly positive expectation play. I was and still am a little surprised by the results (with the data coming from a 2004 Baseball Prospectus study), but I can easily see where I'd have a confirmation bias – I don't like the play, and I've seen multiple occasions where it didn't work so far this year.
I think that you have to look not just at the percentages, but the specific situation to decide whether it's a good idea. Does it work in the bunting team's favor if the runner on second is fast, like Maybin? Should a team that already makes a lot of outs like the Padres be that eager to give away more of them, or is it a better strategy to get a "productive" one because they're more likely to make an out anyhow? How much of a factor is Petco Park in this equation? On one hand, it suppresses hits, but on the other, fly balls don't go as far there. Who is the next batter after the sacrifice bunt? In this case, it was Chris Denorfia, who actually has had a pretty good season, hitting .298/.394/.439 heading into Monday's game. How likely was it that he'd hit a fly ball (which presumably is what you want, when you bunt a runner over to third base)? In 2012, with a tiny sample, his fly ball rate is 21.6 percent, nothing special.
I think it's a closer call than I gave it credit at the time. And of course, the Mariners made the play work Monday, with John Jaso delivering the game-winning sac fly after Kyle Seager bunted the runner over.
Change of Plans?
I've been keeping my eye on two players who have been classified as temporary fill-ins while a projected starter is hurt, Gerardo Parra and Ross Detwiler. Parra is getting an extended run of playing time, at least against right-handers, while Chris Young is on the DL. Detwiler was a late addition to the Nats' starting rotation, after they sent down John Lannan, and he theoretically was keeping the spot warm for the rehabbing Chien-Ming Wang. Both have performed well in their respective stints, Detwiler especially so. My friend Steve Moyer has frequently cautioned me to not take stock too much in future plans at the expense of what's happening right now, whether it's an injury fill-in in these cases, or a closer-in-waiting. These are two good examples – is it that farfetched to imagine Parra still getting playing time after Young returns? Paul Goldschmidt remains stuck on one homer 82 at-bats into the season. Couldn't Jason Kubel occasionally slot at first base after Young returns? That would make for a superior defensive alignment in the outfield, at least until or unless Goldschmidt heats up at the plate. Meanwhile, I think it'll be very difficult to displace Detwiler in D.C. The thing that's been eye-opening to me is how hard he throws – we have his average fastball at 91.5 mph this year, and in the starts that I've watched, he's regularly been hitting 94-95 mph on the telecast's radar.
Follow @Jeff_Erickson on Twitter.
Get a FREE RotoWire 10-day trial (no credit card required) at RotoWire.com.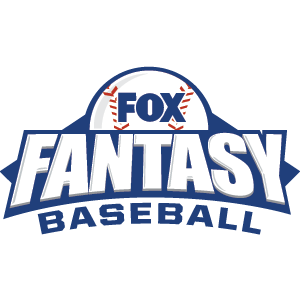 FOX Fantasy Baseball
Join or Create a Free League
Play Now!