Fantasy baseball closers carousel
A hot topic for me this year, and any year as an analyst, is the various closer situations around the league. "When is Pitcher B going to replace Pitcher A as closer?" and "Who are some closer sleepers?" seem to be common themes. Answers for the former vary from "Any day now" to "Who knows?" For the latter, it's often a real shot in the dark. After all, who had Edward Mujica closing for the Cardinals this early in the season? Let's take a stroll around the league and check in on all 30 teams.
AMERICAN LEAGUE
Baltimore
Closer: Jim Johnson – Probably the No. 1 closer so far with a 0.95 ERA and 14 saves. Those 51 saves last season weren't so flukish after all.
Next in line: Pedro Strop – 15:9 K:BB in 14 innings, but has closer stuff.
Sleeper: Tommy Hunter – Yes, we have another failed starter turned solid reliever. Hunter's velocity is up a full three mph to 95.3 mph now that he's working out of the bullpen. Perhaps he's found a home.
Boston
Closer: Junichi Tazawa – With a 21:3 K:BB in 16.1 innings, Tazawa has a fighting chance at keeping the job once Andrew Bailey returns.
Next in line: Andrew Bailey – Bailey should be back this week, but as a closer or setup guy? A 20:4 K:BB in 12.1 innings says he could very well be closing sooner rather than later.
Sleeper: Koji Uehara – Yet another Boston reliever with a solid K:BB: 20:2 in 14.2 innings.
Chicago White Sox
Closer: Addison Reed – Reed's 21:8 K:BB in 16 innings could use some refinement, but Reed is locked in here.
Next in line: Matt Thornton – 2.38 ERA, but his 5:2 K:BB in 11.1 innings isn't what we're used to seeing.
Sleeper: Nate Jones – The control isn't quite there, but Jones averages 96.7 mph with his fastball.
Cleveland
Closer: Chris Perez – Locked in with a 0.69 ERA.
Next in line: Vinnie Pestano – Pestano could be back from his elbow injury as early as Friday, and he's the clear potential successor to Perez.
Sleeper: Cody Allen – Allen throws in the mid-90s and his BB/9 sits at 3.3 versus last year's 4.7.
Detroit
Closer: Jose Valverde – Just one run on one hit over six innings, so he has plenty of rope.
Next in line: Joaquin Benoit – With a 1.59 ERA, he's ready should Papa Grande falter.
Sleeper: Jose Ortega – Hard thrower has allowed just one hit in 4.1 innings with a 6:1 K:BB. There is certainly closer stuff here.
Houston
Closer: Jose Veras – 4.20 ERA, but 16:5 K:BB in 15 innings is fairly solid. Plus, it's not like the Astros have the vintage Brad Lidge waiting in the wings.
Next in line: Wesley Wright – Short soft-tossing lefty has a 1.56 ERA, but there is no real obvious possible successor to Veras.
Sleeper: Paul Clemens – There really is no obvious guy to slot here, so Clemens gets the nod. That said, allowing seven homers in 23 innings probably isn't good. Feel free to offer suggestions.
Kansas City
Closer: Greg Holland – The 1.54 WHIP is as concern, but Holland misses bats at a 14.5 K/9 clip, and that's the first thing you look for in a closer. His status is secure for now, but that could change at some point this season.
Next in line: Aaron Crow – Crow has one save and a 0.96 ERA and is the likely successor to Holland.
Sleeper: Luke Hochevar – A two mph velocity increase now that he's closing. Hochever has allowed just one run in 12.1 innings and looks like he could be the latest failed starter-to-closer conversion.
Los Angeles Angels
Closer: Ernesto Frieri – With 12 walks in 17 innings, Frieri's issue has been lack of control, but with a 10:1 K:BB in his last 4.2 innings, things may be looking up. Perhaps he's feeling the coming heat from the next guy we'll discuss.
Next in line: Ryan Madson – Madson is already hitting 94 mph on the gun as he nears a return from elbow surgery. He won't close right away, but it may only be a matter of time.
Sleeper: Michael Kohn – Hard thrower with a 12:3 K:BB in 9.2 innings
Minnesota
Closer: Glen Perkins – Perkins has been dealing with some soreness in his left side recently, but it isn't expected to be a long-term issue. When healthy, Perkins has been fantastic this year – 20:5 K:BB in 12.2 innings. Perkins is a perfect 8-for-8 in save opportunities, so he's fairly secure.
Next in line: Jared Burton – Burton averages a modest 91.1 mph, but with a 1.69 ERA and 18:5 K:BB In 16 innings, the results have been excellent. He's the clear next in line behind Perkins.
Sleeper: Casey Fien – Fien has some solid minor league strikeout rates on his resume, though his big league results have been a bit more modest.
New York Yankees
Closer: Mariano Rivera – Just ridiculous that he continues to perform at this level.
Next in line: David Robertson – Competing against Joba Chamberlain to succeed Rivera, but Robertson has been a bit more consistent lately.
Sleeper: Michael Pineda – The Yankees likely will give Pineda every opportunity to be a starter, but I wonder whether the organization would consider him as Rivera's successor. The theory is a stretch, but perhaps at some point Pineda's arm will prove unable to handle a 200-plus innings workload.
Oakland
Closer: Grant Balfour – Balfour's 1.33 WHIP isn't spectacular by any means, but he has no real competition.
Next in line: Ryan Cook – Cook has a string of five consecutive scoreless innings, and in that time, his 9:1 K:BB has impressed.
Sleeper: I do wonder whether the A's would ever convert a guy like Jarrod Parker or perhaps Dan Straily to closer, but that seems unlikely and is perhaps at best a discussion for another day. Dan Otero could sneak in and grab some saves at some point. The 28-year-old has an eye-opening 14:1 K:BB and 0.54 ERA in 16.2 innings for Triple-A Sacramento. The Pacific Coast League isn't supposed to be this easy for pitchers.
Seattle
Closer: Tom Wilhemsen – Allowing one run in 16 innings means he's pretty much locked in.
Next in line: Carter Capps – Stephen Pryor could also be in the mix once he's healthy, but Capps has flashed closer ability amidst struggles with the home-run ball. In 18 innings, Capps has surrendered five homers, but his 23:4 K:BB remains solid. He just needs to do a better job with location and in mixing in his other pitches.
Sleeper: Yoervis Medina – Medina averages a solid 94.6 mph with his fastball, so as long as he can continue developing his game and improving his slider, he has closer potential.
Tampa Bay
Closer: Fernando Rodney – It's not a big surprise to see Rodney unable to maintain last year's 0.60 ERA, but to see his control (7.2 BB/9) regress to his 2011 levels is disappointing. Rodney is still missing bats to the tune of 11.9 K/9, and the control likely improves, but we probably won't be seeing him in this year's All-Star Game.
Next in line: Joel Peralta – With a fastball that sits in the 88-90 range, Peralta isn't your prototypical closer. That said, he's clearly next in line behind Rodney, who can't find the strike zone some nights.
Sleeper: Juan Oviedo – I considered Jamey Wright here, but several things would have to go wrong before we see Wright closing. Oviedo is a name to keep on your radar, as he's likely to return sometime in July from elbow surgery, and with his history closing games, Oviedo could eventually find himself closing again.
Texas
Closer: Joe Nathan – Nathan has a 1.93 ERA and 11 saves, so he's secure.
Next in line: Tanner Scheppers – Scheppers has a 0.50 ERA, but despite a mid-90s fastball, he's only fanned 11 in 18 innings. Once he learns to miss a few more bats, Scheppers could find himself as Nathan's successor.
Sleeper: Robbie Ross – Ross has a 0.56 ERA, so keep his name in mind, but later this summer, the Rangers should have both Joakim Soria and Neftali Feliz back from elbow surgery. That's a lot of closing experience.
Toronto
Closer: Casey Janssen – Janssen isn't a hard thrower, but he's 10-for-10 in saves and a 0.31 WHIP.
Next in line: Sergio Santos – The injuries continue, but a healthy Santos has closer stuff.
Sleeper: Steve Delabar – The hard-throwing Delabar has a 10.6 K/9, but his BB/9 sits at 5.7. If he can make some adjustments, Delabar could close at some point.
NATIONAL LEAGUE Arizona
Closer: J.J. Putz/Heath Bell – Putz is probably looking at a late-May return from an elbow injury, and with Bell blowing his first save opportunity, this situation is rather unstable.
Next in line: David Hernandez – With Bell struggling, Hernandez could get a look for saves and should be grabbed in deeper leagues.
Sleeper: Matt Reynolds – Reynolds has gone a bit unnoticed, but not for a lack of effort – 0.96 ERA, 18:1 K:BB in 18.2 innings. He's still way down on the pecking order, but should Bell and Hernandez struggle, Reynolds may be relevant.
Atlanta
Closer: Craig Kimbrel – These things happen. Kimbrel has blown half of his last six save opportunities, but in those 5.2 innings, Kimbrel has notched a 9:1 K:BB. Three home runs in that time was the cause of his struggles, but I'm not concerned.
Next in line: Jordan Walden – This could be Johnny Venters once he returns from a sore elbow, but for now we'll go with Walden despite a 4.85 ERA. With a 16:3 K:BB in 13 innings, Walden simply needs a big correction in his .451 BABIP.
Sleeper: Anthony Varvaro – Nothing special about his stuff, but Varvaro has a 2.70 ERA and 0.95 WHIP.
Chicago Cubs
Closer: Kevin Gregg – Dodgers probably wouldn't mind having him back. Gregg has more security now than he's had in some time.
Next in line: Kyuji Fujikawa – Three scoreless since return from injury.
Sleeper: Scott Feldman – A stretch, but at some point the Cubs are going to get Matt Garza and Scott Baker back in May and July respectively, so do they make Feldman a reliever and potential closer? Time will tell.
Cincinnati
Closer: Aroldis Chapman – 6:5 K:BB in last 5.2 innings, but the stuff is, of course, still there.
Next in line: Jonathan Broxton – 4.41 ERA and 12:5 K:BB in 16.1 innings, so he's not living up to that $21 million deal just yet.
Sleeper: J.J. Hoover – Has a pair of saves and if he can control the walks, he could close at some point in his career.
Colorado
Closer: Rafael Betancourt – 1.26 ERA, but 11:8 K:BB in 14.1 innings could foreshadow a bad run.
Next in line: Wilton Lopez – Had been on a nice run until his last outing. Closer experience helps his case over Matt Belisle.
Sleeper: Adam Ottavino – He's found his niche in the pen with a 2.75 ERA and solid 22:5 K:BB in 19.2 innings. Might be more valuable in middle relief.
Los Angeles Dodgers
Closer: Brandon League – With a 6.28 ERA and less-than-ringing endorsement recently from manager Don Mattingly, League's job status is tenuous. Wow, who saw THIS coming after the Dodgers shockingly handed him a $22.5 million contract this winter? Kenley Jansen got the call Tuesday to save Clayton Kershaw's latest masterpiece despite the fact that League did not pitch Monday.
Next in line: Kenley Jansen – Jansen should be owned in all leagues. Why? See above.
Sleeper: Ronald Belisario – Belisario hasn't been nearly as good this year as last, but when he's on and the sinking fastball has location and sink, he's tough to hit.
Miami
Closer: Steve Cishek – Rough patch recently, four straight scoreless innings (one hit) have given him some security.
Next in line: Ryan Webb – 1.71 ERA and as solid 59.0 GB%, but the 14:11 K:BB in 21 innings suggest rough waters lie ahead.
Sleeper: A.J. Ramos – Sits in the 92-94 mph range, but I saw him hit 97 recently (hot gun?), and his 23:9 K:BB in 20 innings shows he misses bats (and too often, the strike zone).
Milwaukee
Closer: Jim Henderson – Locked in with an 11.3 K/9 and 2.3 BB/9 and really facing no heat from John Axford.
Next in line: Mike Gonzalez – Has the experience, and with Axford struggling to the tune of a 9.22 ERA, Gonzalez may very well be next in line.
Sleeper: Alfredo Figaro – Figaro may actually be next in line behind Henderson with his mid-90s fastball and 17:2 K:BB in 19.1 innings. Figaro also exhibited very good control in the minor leagues, and with that fastball, there may very well be saves in his future.
New York Mets
Closer: Bobby Parnell – With a 1.10 ERA, he's locked in. Incredibly, Parnell also has four wins already with his three saves.
Next in line: Brandon Lyon – Considering Lyon's 4.0 K/9 in 2011, it was a shock to see that metric jump to 9.3 last year. It's at 7.1 so far in 2013, but there's little doubt that Lyon is the closer-in-waiting.
Sleeper: Frank Francisco – There's really no one I like here, so we'll go with the ex-closer who's working his way back from the DL. I guess considering he's off most of our radars, that that makes him a sleeper?
Philadelphia
Closer: Jonathan Papelbon – Two earned runs and a 12:1 K:BB in 15.2 innings. On a Hall-of-Fame career path?
Next in line: Mike Adams – Adams has lost nearly two mph off his fastball this year, with a lingering back injury the likely culprit. If he can get back to 100 percent, he's next in line.
Sleeper: Phillippe Aumont – 10 walks in 11 innings, but has mid-90s stuff and was a high draft pick, so he has a decent pedigree.
Pittsburgh
Closer: Jason Grilli – After last year's incredible 13.8 K/9, Grill has taken it up another notch this year, showing much better control to go with a 14.4 K/9. Probably makes the All-Star team.
Next in line: Mark Melancon – Is this a turnaround or what? After last year's 6.20 ERA, Melancon has allowed just one run in 19 innings this season with a superb 20:1 K:BB.
Sleeper: Justin Wilson – Averages 94 mph with his fastball, and in 23.1 innings, Wilson has a 24:13 K:BB. If he cuts the walks, he has closer potential.
San Diego
Closer: Huston Street – Scuffling a bit with a 4.91 ERA, but has blown just one save, so no job security issues.
Next in line: Luke Gregerson – 1.02 ERA, and with nine holds, he's quite valuable in leagues that factor that category.
Sleeper: Dale Thayer – Had a 1.69 ERA before a couple rough outings, but could leapfrog Gregerson at some point, and with Street's medical history, that means something.
St. Louis
Closer: Edward Mujica – Doesn't blow guys away, but 15:1 K:BB in 15 innings and has brought stability to the closer position in St. Louis.
Next in line: Trevor Rosenthal – No runs in his last 6.1 innings
Sleeper: Carlos Martinez – He's scuffled a bit, but stuff is just electric, including a 94-98 mph fastball. Future may be as a closer.
San Francisco
Closer: Sergio Romo – 3.12 ERA is high for him, but component numbers still strong.
Next in line: Santiago Casilla – 2.12 ERA, but 14:10 K:BB in 17 innings is far from stellar.
Sleeper: Heath Hembree – 12 saves and a 1.89 ERA for Triple-A Fresno.
Washington
Closer: Rafael Soriano – 12 saves, a big contract and a 2.12 ERA, so yes, he's locked in.
Next in line: Drew Storen – A couple bad outings in April has led to a 4.40 ERA, but a 14:1 K:BB in 14.1 innings is enough to make him the easy choice for this spot.
Sleeper: Ryan Mattheus – Mattheus is fourth in line at best for saves, but he's at least worth keeping an eye on. Mattheus has a 12:3 K:BB in 14.1 innings.
Regan is a five-time Fantasy Sports Writers Association award winner.
Follow @vtadave on Twitter.
Get a FREE RotoWire 10-day trial (no credit card required) at RotoWire.com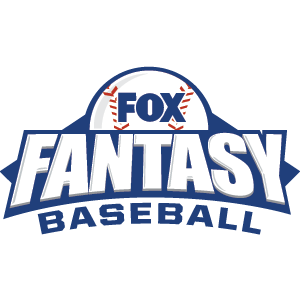 FOX Fantasy Baseball
Join or Create a Free League
Play Now!