Fantasy baseball stock market
Spring training matters. Spring training stats, do not. At least, not in rational ways.
Are all 30 MLB teams rational in their decision marking?
Hardly.
With a week of spring games now in the books, we're getting a better feel for where many players are at in their bids to return from various injuries. The results are of very little, if any significance, but I would argue that the levels of participation are important.
There will be instances, particularly some job battles, where spring results dictate the outcome to a much greater extent than they probably should. (see: Skaggs, Tyler)
In fairness to those teams, there's still a months worth of "data" to collect before some of those tough decisions are made. Plus as we know, things can change very quickly once games begin to count.
Moving Up
Jose Bautista, OF, TOR – Bautista homered in his spring debut the Orioles last week, but the real story here is how much he's been able to play through the early days of Grapefruit League play. With another appearance Friday, Bautista was in action for the fifth time in a span of six days. After undergoing wrist surgery in September, he appears to be going through spring training without restrictions. With a return to health, Bautista has jumped from 16th to 10th in my next Top 350. In truth, he's still lower than where I would have had him if the injury had never occurred.
Aaron Hill, 2B, ARI – Hill's 2011 season is beginning to look more like an outlier in his career numbers, and it's worth noting that he battled hamstring and quad injuries during that season. Around the surprising eight-homer performance two seasons ago, Hill has turned in ISO marks of .213, .189 and .220. The D-Backs are moving Hill to the No. 3 spot in the order this season after trading Justin Upton to Atlanta in January. With 35 steals in 47 attempts over the last two campaigns, Hill seems like a good bet for double-digit steals again in 2013, with the potential to hit 30 homers again (he hit 36 in 2009 with Toronto) after piling up a career-high 76 extra-base hits last season. With Adam Eaton and Martin Prado setting the table, Hill should rack up a lot of RBI in the heart of the order.
Shin-Soo Choo, OF, CIN – Some folks might be upgrading Choo on their boards because of his move from Cleveland to Cincinnati. Getting to play half of his games at Great American Ballpark might seem like an upgrade, but Progressive Field has been nearly identical for left-handed hitters over the last three seasons. According to the Bill James Handbook, the left-handed power index in Cincinnati is 121 during that span, while Average has graded out at 99. Progressive Field checked in at 120 for power, and 99 for average. The boost for Choo comes from getting the opportunity to lead off in a lineup that has plenty of good power hitters behind him.
Asdrubal Cabrera, SS, CLE – Cabrera failed to match his breakout numbers from 2011 last season, hitting .270 with 16 homers, 68 RBI, 70 runs scored and nine steals after delivering a career-best .273 with 25 homers, 92 RBI, 87 runs and 17 stolen bases. Entering his age-27 campaign, the switch-hitting shortstop now has a more talented cast around him and that appears to have motivated him to report to spring training in better shape. With ISO marks of .187 and .153 over the last two seasons, and the potential for team numbers more in line with the 2011 RBI and runs scored counts, Cabrera may prove to be undervalued at his current NFBC ADP (97.6).
Norichika Aoki, OF, MIL – It goes beyond the fact that Aoki will lead off for a Brewers lineup that ranked first in the National League in runs scored last season (776). His individual skills are generally undervalued in most circles.
Player A .246/.314/.388 with 13 HR, 47 RBI, 85 R, 31 SB (NFBC ADP 70)
Player B .288/.355/.433 with 10 HR, 50 RBI, 81 R, 30 SB (NFBC ADP 139)
Yes, Aoki is Player B, and he may not have the ceiling of Player A (Desmond Jennings), but a similar combination of power and speed should be on tap with the potential for more runs scored in his second MLB season.
Falling Down
Carl Crawford, OF, LA – It's beginning to look like Crawford is in danger of missing Opening Day. Interestingly enough, he was reportedly experiencing tightness in his right forearm, while working his way back from Tommy John surgery on his left elbow. The primary issue Crawford is dealing with at the present time is being called nerve irritation in the surgically-repaired elbow. As a result, he wont' hit or throw for at least a week while being placed on anti-inflammatory medication. Even if the setback only sidelines Crawford for a couple of weeks of regular season action (which has not announced to this point), it opens up added concern for extra rest as the Dodgers are on the hook for $107.7 million over the next five years and would undoubtedly want to ensure that he's completely healthy before locking him in as their everyday left fielder and leadoff man.
Carlos Beltran, OF, STL – X-rays came back negative on Beltran's toe after he was hit in the foot by a pitch in Thursday's Grapefruit League game against the Marlins. The greater concern here continues to be with Beltran's knees, and Cards manager Mike Matheny's acknowledgement that he will need to give the soon-to-be 36-year-old outfielder more regular days off this season. The per-game production could still be very good from Beltran, but a lesser volume will chip away at his counting stats (83 runs, 97 RBI last season) over the course of the year even if the extra rest helps him avoid a lengthy stint on the DL.
David Ortiz, DH, BOS – Ortiz still hasn't been cleared to run, which may not be as problematic this spring with the WBC extending the prep time leading into the season, but given his age and the nature of his injury, the concern is enough to merit a slight downgrade. Even with that, there is a chance that he's still underrated in most leagues, thanks to overcorrection stemming from his eligibility only as a utility/DH option in many formats. Over the last three seasons, Ortiz has hit more home runs (84) than Carlos Gonzalez (82), Joey Votto (80), Aramis Ramirez (78) and Matt Holliday (77) despite playing in at least 40 fewer games than each of those players during that span.
Matt Garza, SP, CHC – Garza has been slowed by a left lat strain, but he took a small step in the right direction Thursday by playing catch. Considering that Graza's 2012 season was cut short by a stress reaction in his elbow, there is already a red flag flapping here. Cubs manager Dale Sveum has not provided a timetable for Garza's return to game action, although there's growing concern about his availability for Opening Day.
"It's obviously a huge deal [to avoid the DL]," Garza told the Chicago Sun-Times, "but pitching April 1 and pitching April 15, it's three, four games, but if I pitch April 1, I might reinjure it in June and be out. But if I give it those other two weeks and take my time, maybe not. Maybe I'm pitching April 15 through October, maybe November."
Phil Hughes, SP, NYY – Similar to Garza's situation, there seems to be a growing sentiment that Hughes will not be ready for the start of the season. Diagnosed with a bulging disk in his back, Hughes was initially expected to miss two weeks with the injury. He could resume throwing as early as Sunday, but Hughes has hardly been a model of durability to this point in his big league career. Skills-wise, there's still a lot to like here, but the possibility to miss a couple of starts (with an ailment that could linger or flare up again during the season) is enough to merit a downgrade in my book.
Loose Ends
Maybe the expectations placed on Julio Teheran were unfair from the start, but he's still capable of being a very good big league starter and an impact contributor as early as this season. Just 22 years old (DOB: 1/27/91), he turned in a 2.55 ERA and 1.182 WHIP (7.6 K/9) as a 20 year old at Triple-A in 2011 before struggling in a similar workload (131 innings) last season with Gwinnett. The Braves were making mechanical adjustments to his delivery a year ago, which may go a long way toward explaining his step back. At the very least, Teheran should be a good mid-rotation starter because of his strong fastball-changeup combination, but there is room for additional growth. Perhaps the greatest issue in 2013 will be the potential for a limited workload as he tossed 137.1 innings last season and he could be limited to 175-180 as a result.
I would like Mark Trumbo as a cheap source of power if he were actually available at a discount. Carrying a 98.8 ADP in NFBC drafts, there is little room for profit even with a clearer path to playing time now that Kendrys Morales is in Seattle.
Adam Eaton has a lot of helium potential in the coming weeks. Fortunately, it probably won't impact most non-industry leagues until 2014.
Chris Perez's Opening Day status is also up in the air due to a subscapularis strain in his right shoulder. If he's unavailable when the season begins, Vinnie Pestano would be my first target in the Cleveland bullpen for extra save chances.
Get a FREE RotoWire 10-day trial (no credit card required) at RotoWire.com.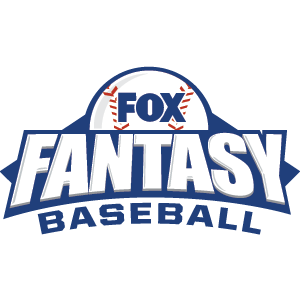 FOX Fantasy Baseball
Join or Create a Free League
Play Now!