Fantasy pitchers August analysis
If you're like me, you find yourself playing favorites when drafting, trading or picking up players off your leagues' waiver wires. There's nothing inherently wrong with that in terms of impact on your ability to win your league, unless of course you are a third cousin of Jonathan Sanchez and just have to have him on your roster every year because he's "family." I seem to have my favorites as well. Sometime they are players I consciously pursue each year, and others are pitchers that just seem to wind up on my roster every year because at that point in the draft, I probably thought they had value. Let's look at a few of these pitchers as well as those I consciously try to avoid.
TARGETS
Phil Hughes (NYY) – Given the hype he received as a prospect, Hughes can be said to have underachieved to this point in his career. Some of it was injury driven, but this year, Hughes has regained about a full mph on his fastball, and his control has been the best of his career at 2.1 BB/9IP. It's not a huge step forward, but since April, Hughes has a 3.57 ERA in a tough AL East.
Joe Blanton (LAD) – I've always thought Blanton was a bit underrated. Good control, a decent mix of pitches and an increased strikeout rate the last two years compared to earlier in his career. With a 7.8 K/9IP and 1.2 BB/9IP and now that he's pitching his home games in Dodger Stadium, his value is slightly enhanced. Blanton should also benefit from the Dodgers' very good outfield defense.
Rick Porcello (DET) – Porcello is just 23, but he already has 111 big league starts under his belt. The problem is that he hasn't taken that step forward that's expected from a top-10 overall draft pick. Here's his BB/9IP and K/9IP rates from the last four years:
2009 – 2.7, 4.7
2010 – 2.1, 4.7
2011 – 2.3, 5.1
2012 – 2.2, 5.3
Career – 2.3, 4.9
As you can see, a very slight progress in his strikeout rate, but far from a big step forward. The walk rate remains very good, and I still think given his age and pedigree, that better things are to come. It seems at this point that he's never going to be a 9.0 K/9IP pitcher, but perhaps 7.0?
Justin Masterson (CLE) – After a 2011 in which he posted a 3.21 ERA while significantly improving his control (2.7 BB/9IP), I pegged Masterson as a 2012 breakout candidate. Well, he broke out all right, taking his BB/9IP rate up to 3.9 while posting a 4.78 ERA in 23 starts. He's also allowed 15 runs over his last two starts, so he's even regressed further recently. I still like that he's posting a very good groundball rate (2.5 G/F), but his 2012 performance is likely going to result in me avoiding him in 2013. That means he'll probably compete for the AL Cy Young award.
Ubaldo Jimenez (CLE) – Despite Jimenez posting a 5.10 ERA in 10 starts after coming over to the AL, I treated him as a sleeper this year. Why? My thought was that his 62:27 K:BB in those 65.1 innings was fairly good, and entering 2012, he should have been more comfortable with his new team and league after his 2011 struggles. Oops. This year, Jimenez's strikeout rate is down, walks are up and home run rate is up. Even in his good years in 2008-2010, he was still walking 90-100 batters a season, but with the decline in velocity, he's simply lost his dominance. Jimenez is just 28, but he just doesn't seem like the type who will learn how to be effective with diminished velocity.
Bud Norris (HOU) – With K/9IP rates of 9.2 and 8.5 in his first two full seasons in 2010-2011, I was fairly bullish on Norris. Pitchers who miss a lot of bats but don't have the best ERA are often be solid sleeper targets, but Norris has been a disappointment this year. His K/9IP is back up to 9.2, but his BB/9IP has gone from 3.4 to 3.9. He also allows too many home runs, and the Astros defense is well below average. I probably won't target him next year unless the Astros upgrade the team around him, including the bullpen.
Jeff Samardzija (CHC) – Samardzija is tall, raw and a hard thrower. Simply, that was how he ended up on more than one of my teams this spring. It's been somewhat of a bumpy ride, but particularly in my deeper leagues, as Samardzija has a 4.37 ERA and more important, an 8.9 K/9IP. His home run rate has nearly doubled over last year's 0.51 (to 0.93), but he's also shown a great fastball and solid slider. It's the development of his changeup that will determine his future success, but I still like what I've seen.
Gio Gonzalez (WAS) – Gonzalez tossed a complete game Wednesday and now sits 14-6 with a 3.32 ERA. This isn't a huge surprise, as Gonzalez's velocity has been on an upward trend in each of the last three years. His K/9IP showed a nice bump, going from 7.7 to 8.8 in 2011. Gonzalez was also 5-1 with a 2.20 ERA in September last year, so combine all that with a move to the National League, and you had a guy poised, at 26, to take a leap forward.
AVOIDED
Ryan Vogelsong (SF) – I consciously avoided Vogelsong this year, as his 2.71 ERA last season came with a 3.85 xFIP. His GB% was good (45.6 percent), but not spectacular, and with a .280 BABIP, his 2011 looked rather flukish. This year Vogelsong ranks first in the NL and second in the game with a 2.38 ERA, and his strikeout and walk rates have mirrored last year's marks at 18.4 and 8.1 percent, respectively. I guess I just had trouble wrapping my head around the fact that a guy could go without throwing a major league pitch in five years and then come in and pitch as well as he did. I will still likely not own him on too many teams next year, but maybe, just maybe, he's good.
Johnny Cueto (CIN) – I've always liked Cueto, but he still hadn't taken that next step toward being an elite starter. Cueto had some injuries last year and has yet to throw as many as 186 innings in a season, but this looks to be a breakout year. Cueto's 14 wins are a career high, as is his 2.58 ERA if it holds. His 7.3 K/9IP would be the second-highest mark of his career, and his 2.1 BB/9IP is by far a career low. Considering Cueto is still just 26, this could very well be a legitimate step forward in his development. His home park gives me some pause, but he's 8-1 with a 2.26 ERA at home this year, so perhaps it's not a big concern.
Francisco Liriano (MIN) – I think it was sometime in 2009 when I grew disenchanted with Liriano. The hope that the 2006 version would return was gone, but he rebounded in 2010 to win 14 games, post a 2.62 ERA and fan 201 batters. I then bought in again, only to see him post a 5.09 ERA last year while mixing in an improbable no-hitter. He was firmly off my radar this spring, and despite the occasional flashes of brilliance, a 5.03 ERA and 5.0 BB/9IP have frustrated many an owner. Post-trade, I like him a little bit as a change-of-scenery pitcher, but I don't like him enough to trade anything of value.
Ricky Nolasco (MIA) – Looking at Nolasco's career, he's always underperformed his underlying ratios. FIP is a measure of how a pitcher's ERA can be expected to turn out based on strikeouts, walks and home runs, and from 2009-2011, Nolasco always saw his ERA trail his FIP. For instance, I loved Nolasco as a 2010 value pick. In 2009, his ERA was an ugly 5.06, but he also managed to post the following: 9.5 K/9IP, 2.1 BB/9IP. He's underperformed every year since, leaving me to simply conclude that I'm probably better off leaving him for someone else.
All Royals – This one is pretty much a no-brainer, as the Royals rank 28th in starter's ERA after finishing 29th each of the previous two years. Other than Jake Odorizzi, their top prospects have either undergone a recent Tommy John surgery (Danny Duffy, John Lamb) or have simply underperformed (Mike Montgomery, Chris Dwyer). I liked Felipe Paulino a bit for his strikeout ability, but of course as soon as he showed some promise, Dr. Andrews came calling to perform Tommy John on Paulino's pitching elbow. This is pretty simple: if you are actually using a Royals starter, you are either in a 12-team AL-only league and enjoy rolling the dice, or you are simply nuts.
Clay Buchholz (BOS) – Pitchers with back injuries are simply guys I try to avoid. His back has held up this year, though Buchholz did spend time on the DL with a gastrointestinal issue. His 4.48 ERA and 5.9 K/9IP this year are disappointing to be sure, but since May 21, Buchholz ha a 2.21 ERA and a 6.5 K/9IP. When healthy, I think his stuff is worthy of top-30 overall starter status, but I still just have to worry about the back. If you want to sell high, I wouldn't dissuade you.
Matt Moore (TB) – Don't get me wrong. I love Matt Moore's long-term upside. If the Rays can figure out a way to keep James Shields, the David Price/Shields/Moore trio could be one of baseball's elite 1-2-3 combinations as early as 2013. That said, the hype on Moore in spring drafts bordered on Strasburg-like status. He's averaging 94.5 mph with his fastball en route to a solid 3.84 ERA. His 8.5 K/9IP and 4.3 BB/9IP are below expectations, and if you go by RotoWire's projections, you would have been expecting a sub-3.00 ERA. Still, a solid first full season, but just not in line with inflated expectations.
Regan, a five-time Fantasy Sports Writers Association award winner, was named the 2010 Fantasy Baseball Writer of the Year.
Follow @vtadave on Twitter.
Get a FREE RotoWire 10-day trial (no credit card required) at RotoWire.com.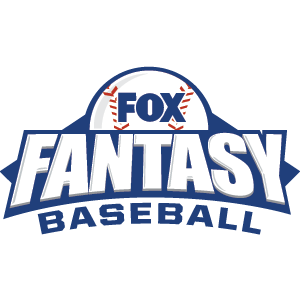 FOX Fantasy Baseball
Join or Create a Free League
Play Now!