Fantasy Preview: Miami Marlins
What a difference a year makes. Optimism was brimming in Miami early in 2012 as the Marlins went on an offseason spending spree to accompany a new look and a new stadium. The additions of Jose Reyes, Mark Buehrle and Heath Bell brought an infusion of All-Star talent to an already dynamic core of young studs: Josh Johnson, Hanley Ramirez and Giancarlo Stanton.
After moving into a tie for first place on June 3, things unraveled quickly for the new-look Marlins. Franchise cornerstone Hanley Ramirez was flipped to Los Angeles ahead of the July 31 trade deadline, just days after talented starter Anibal Sanchez and veteran infielder Omar Infante were shipped to Detroit. First baseman Gaby Sanchez was also moved midseason, and the wrecking ball kept on swinging into the offseason. Heath Bell and his bloated three-year, $27 million contract were moved to Arizona. Only then did the fire sale erupt into a five-alarm blaze. In a blockbuster deal with the Blue Jays in November, the new-look Marlins were demolished along with the promise that Miami fans had seen just a year ago.
The Fish will turn to youth to surround budding superstar Giancarlo Stanton in the hopes that their frequent dealings replenish the farm system and lay the groundwork for a consistent winner in the future.
Offseason moves:
Acquired Yunel Escobar, Adeiny Hechavarria, Henderson Alvarez, Jeff Mathis and prospects Jake Marisnick, Justin Nicolino and Anthony DesCalfani in a trade with the Blue Jays for Josh Johnson, Jose Reyes, Emilio Bonifacio, Mark Buehrle and John Buck.
Escobar lasted just two weeks on the Marlins before being flipped across the state to the Rays. The other veteran coming to Miami in the deal, catcher Jeff Mathis, did little to help fantasy owners even in the deepest of leagues in 2012, batting .220 with a .261 OBP and he now projects as a backup to rookie Rob Brantly heading into the 2013 season.
Henderson Alvarez had a phenomenal start in 2012 thanks to a devastating sinker and strong defense from Brett Lawrie and Yunel Escobar on the left side of Toronto's infield. Unfortunately, he lacked a pitch to put hitters away and recorded just 79 strikeouts in 187.1 innings. Alvarez should enter the Marlins' rotation immediately after posting a 9-14 record, 4.85 ERA, 1.44 WHIP, and 79:54 K:BB ratio in 187.1 innings (31 starts) with the Blue Jays in 2012. Moving to the National League (and getting out of the AL East) should certainly assist the 22-year-old's progress.
Shortstop Adeiny Hechavarria is also expected to provide an immediate boost to the Marlins young lineup. The 22-year-old is considered an elite defender at shortstop and put up an impressive batting line in Triple-A (.312/.363/.424) with help from the hitter-friendly PCL. When he was called up to the Blue Jays in August, his glove showed promise but it became obvious his bat needed work. He'll likely win the starting shortstop job with his defensive upside, but he'll need to improve upon his sub-.300 OBP over his first 126 at-bats to stay in the lineup.
Marisnick, Nicolino and DesCalfani will all head to the minors to continue their development, but with a lack of proven talent at the major league, they could easily be fast tracked through the minors.
Signed Juan Pierre.
The 35-year-old speedster proved he had plenty left in the tank in 2012, batting a solid .307 with a .351 OBP over 394 at-bats with the Phillies. Pierre also enjoyed a bounce-back season on the basepaths, swiping 37 bags in just 44 attempts a year after he was successful on just 27-of-44 attempts with Chicago. He continues to make contact at a high rate, which helps him maintain a solid batting average, despite a mediocre eye at the plate. As long as Pierre can get steady playing time, he'll remain a valuable contributor on the basepaths.
Signed Placido Polanco.
Polanco was limited to just 303 at-bats last season due to a wrist injury earlier in the season and then a back injury that ultimately forced him to finish out the year on the disabled list. Polanco didn't do much with the bat when he was in the lineup, but he maintained a contact rate in line with his historical average. A low BABIP (.274) helped to push down his average, which gives some hope that his batting average could rebound toward his career .299 mark this year. Of course, he needs to stay on the field to be of much value, and at 37, the likelihood of injury is only going to increase. Still, Polanco could be a nice speculative pick in the end game as Miami's starting third baseman after signing a one-year deal with the Marlins.
Acquired Scott Maine, Sam Dyson, Braulio Lara, Alfredo Silverio, Derek Dietrich and Yordy Cabrera.
Lara and Silverio were acquired from the Rays and Dodgers, respectively, in the Rule 5 draft. Maine figures to have a chance to crack Miami's bullpen as a middle reliever, but the others, brought on via minor trades and signings, are unlikely to make any major impact with the big club in 2013.
Signed Jon Rauch.
Once hailed as a top prospect and later as a potential closer, Rauch has seen his ability to miss bats erode in recent seasons and 2012 was no exception as that number fell to 6.6 K/9. Fortunately, he cut back on the home runs allowed (from 11 in 2011 to seven last season) and limited the damage of walks, which have occasionally wreaked havoc on his effectiveness. Now 34, Rauch's flyball tendencies are better suited for use in a pitcher-friendly home park, making Miami a good fit.
Projected Lineup (vs. RHP/LHP)
1. Juan Pierre LF/ Gorkys Hernandez LF
2. Placido Polanco 3B
3. Logan Morrison 1B
4. Giancarlo Stanton RF
5. Justin Ruggiano CF
6. Rob Brantly C/ Jeff Mathis C
7. Donovan Solano 2B
8. Adeiny Hechavarria SS
The Marlins' everyday lineup is certainly lacking the star power that it held for the first half 2012, with Giancarlo Stanton the only true offensive threat. Ruggiano was a surprisingly productive piece for the Marlins last year and they will need him to not only win back the starting job in center field, but continue to build on his breakout age-30 campaign to have any chance at finishing above .500. Veteran options Placido Polanco and Juan Pierre will certainly provide some locker room leadership and are both familiar with the NL East pitching after spending 2012 with the Phillies, but Polanco has really struggled to stay on the field in recent seasons.
Rotation
1. Ricky Nolasco
2. Henderson Alvarez
3. Nathan Eovaldi
4. Jacob Turner
5. Wade LeBlanc
CL: Steve Cishek
Eovaldi, Alvarez and Turner have all showed promise both in the minors and in limited MLB action. Now, each of these pitchers will have a true opportunity to establish themselves as legitimate big league starters. Nolasco is by no means an ace, but the sabremetric tease is the best bet the Marlins have and will almost certainly take the mound on Opening Day in Miami. Wade LeBlanc is the favorite to break camp as Miami's fifth starter, though he'll have to pitch well to fend off a couple of other intriguing young options, including budding ace Jose Fernandez who will likely begin the season at Double-A.
Although Steve Cishek didn't see back-to-back save chances until late July, he took the Marlins' closer role and ran with it, converting 13-of-14 opportunities over the season's final three months. Overall, the side-arm slinging right-hander dominated to the tune of a 2.69 ERA while registering 9.6 K/9. Cishek's walk rate is a touch higher than you would like out of a ninth-inning reliever (4.1 BB/9), and it's also moving in the wrong direction (3.1 BB/9 in 2011); still, Cishek got the job done in the endgame role and, with Heath Bell now out of the picture, he remains the favorite for saves in South Florida heading into 2013 even with the addition of Jon Rauch.
BIG QUESTIONS
It's a one man show in Miami, but what a show it is!
It's Giancarlo Stanton and not much else. The Marlins enter the season with only one truly proven fantasy asset in their offense in Giancarlo Stanton. Stanton's impact, however, is certainly not something to be taken lightly. Battling through a knee injury that limited the slugger to just 123 games in 2012, he still managed to mash 37 long balls in 449 at-bats, giving him 93 over his first 373 major league contests. Stanton's true upside was put on display when he posted a .290 batting average over 449 at-bats last season. While his walk rate fell back a bit, Stanton was able to raise his OPS by 76 points to .969 in 2012, trailing only Miguel Cabrera and Ryan Braun in that category if he had gained enough plate appearances to qualify. With a knee injury that required a midseason scope seemingly in his rear-view mirror, Stanton will set his sights on his first 40-homer season in 2013 as one of the league's premier power hitters.
Can Logan Morrison get his knees healthy enough to show us the player who knocked 23 home runs in 123 games in 2011?
Beyond Stanton, we have seen some flashes from Logan Morrison, but health issues and perhaps immaturity have kept him from showing any sort of consistency at the major league level. Morrison's knee remains a question mark as we approach Opening Day 2013, but the Marlins will remain patient with the talented and verbose 25-year-old. Morrison's third season spanned just 93 games and generated a paltry .230/.308/.388 over 292 at-bats, but he managed to hit 11 homers in limited action, one season after popping 23 long balls in just 121 games. His plate discipline is trending in the wrong direction as his walk rate has dipped from 14.3 percent in 2010 to 10.3 and 9.3 percent the last two seasons. With health, he still has some untapped potential.
Can 30-year-old journeyman Justin Ruggiano do it again? For a full season?
One of the lone bright spots in an otherwise disappointing season for the Marlins, Ruggiano returned to the big leagues in late May after putting up a .321/.409/.581 line at Triple-A and never looked back. Entering the year, Ruggiano had posted a paltry .621 OPS over 195 at-bats across parts of three seasons with the Rays before busting out with a .313/.374/.535 line for Miami over 288 at-bats in his age-30 season. His .909 OPS would have ranked fifth among outfielders had he collected enough at-bats to qualify. He'll enter the season as the favorite to start in center field for the Marlins and there is an intriguing power-speed combination here, but regression seems likely given his low contact rate (71 percent) and extremely high BABIP (.403) in 2012.
Sleeper
Jacob Turner – After being flipped to the Marlins from Detroit midseason, Turner got his longest look yet in the majors and the 2009 first-rounder responded with a solid 3.38 ERA to go along with a stellar 0.98 WHIP over his first 42.2 innings pitched in the National League. The 6-foot-5, 210-pound Turner profiles as your typical top-of-the-rotation power pitcher, with a 91 mph fastball complemented by a solid curve as well as a slider and a changeup. Turner's 1.9 BB/9 with the Marlins last season was his best performance in that category since his debut season at two stops in the Tigers' organization in 2010, and he'll enter 2013 potentially as the Marlins' No. 2 starter behind Ricky Nolasco. If he continues to show steady control, Turner should begin to fully deliver on the potential that recently made him a top-tier prospect.
Top Prospects
Jose Fernandez, SP – Fernandez turned in a dynamic age-19 season in 25 starts between Low-A Greensboro and High-A Jupiter, twirling his way to a 1.75 ERA and 0.93 WHIP over 134 innings. The 2011 first-rounder is emerging as the Marlins' top minor league arm showing great command with plus strikeout ability throughout 2012. Fernandez works with a fastball in the 94-97 mph range, a solid changeup, and a put-away slider, which helped him to a 158:35 K:BB last season. The Cuban right-hander figures to start the year in Double-A for some additional seasoning in the minors but, if he continues to dominate, we just might see Fernandez toeing the rubber in Miami sooner rather than later.
Christian Yelich, OF – Considered to be the most exciting offensive prospect in the Marlins' minor league system, Yelich made strides in 2012 while playing the majority of his season at High-A Jupiter. He posted a strong .330/.404/.519 line over 397 at-bats while blasting 12 home runs with 29 doubles and five triples while driving in 48 runs on the year. Yelich enjoyed yet another efficient campaign on the base paths, swiping 20 bags in 26 attempts after going 32-for-37 in that area in 2011. While a shot at the big leagues seems a bit of a stretch in 2013, Yelich should continue to progress toward that goal and could be fast-tracked to Miami as part of the franchise's most recent rebuilding effort.
Jake Marisnick, OF – Marisnick has the athletic ability to be a star; unfortunately, it didn't translate to the field in 2012. Over two minor league levels, Marisnick hit .249 with eight home runs and 24 stolen bases. His defense is legit, and maybe his quickest tool to the majors, but even with his trade to Miami he will likely have another year in the minors to see if the bat can catch up. The Marlins are expected to continue his development by returning him to Double-A to begin the season.
Get a FREE RotoWire 10-day trial (no credit card required) at RotoWire.com.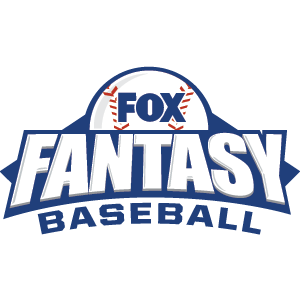 FOX Fantasy Baseball
Join or Create a Free League
Play Now!