Fantasy baseball depth chart analysis
Once again, it is time for our weekly examination of the league's depth charts. There are still three-plus weeks remaining in the 2012 campaign, and I have identified 10 sources of potential at-bats as we head down the stretch.
Without further ado:
Blue Jays RF
In the mix: Moises Sierra, Anthony Gose
Anthony Gose's foot speed was not enough to keep him on the roster in the wake Jose Bautista's placement on the DL in mid-July, but he re-emerged from Triple-A Las Vegas on Sept. 4. Gose has started three of the Jays' five contests since his latest recall, and it looks like he has displaced fellow rookie Moises Sierra from the outfield. Gose has gone 6-for-12 with two extra-base hits at the plate and 4-for-4 on the basepaths in those contests. Sierra has slashed .193/.246/.386 with a 21:4 K:BB since Aug. 16. I would be much, much more interested in having Gose on my fantasy roster for the rest of the season, but Sierra is more likely to start against left-handed pitching.
White Sox DH
In Play: Adam Dunn (oblique), Dayan Viciedo, Paul Konerko, A.J. Pierzynski
Adam Dunn aggravated his oblique injury over the past week, so the White Sox's DH slot should be available for at least the next week, if it could be longer if the injury lingers (as oblique strains are apt to do). The team will likely rotate A.J. Pierzynski, Dayan Viciedo, and Paul Konerko in and out of the spot, which should avail time for Tyler Flowers, Dewayne Wise and Dan Johnson at catcher, left field and first base.
Astros SS
Starter: Tyler Greene
Next: Marwin Gonzalez
Injured: Jed Lowrie
Tyler Greene has been an unsung rock at short since he arrived in Houston via St. Louis in mid-August. He already has more home runs in 93 at-bats as an Astro (six) than he did in 179 as a Cardinal (four), and his lineup position makes his sub-.300 OBP a bit more palatable. Injuries to Marwin Gonzalez (ankle) and Jed Lowrie (ankle) have helped Greene make 16 consecutive starts entering play Monday, but that monopoly on health may be coming to an end. Lowrie could return from his two-month stay on the disabled list over the course of the upcoming week, which could force Greene into something of an uber-utility role.
Yankees 1B
Starter: Mark Teixeira (calf)
In the mix: Nick Swisher, Steve Pearce, Casey McGehee
Mark Teixeira returned from a two-week calf strain Saturday, only to reinjure the leg while sliding into first base. Nick Swisher is the likeliest candidate to step in here on an everyday basis, but an 0-for-28 skid may induce a routine day off or two in the near future. That means the team with the highest payroll in the league could entrust first-base duties to either Steve Pearce, who has been released by the Twins this season, or Casey McGehee, who has produced sub-replacement level stats over the past two seasons.
Indians 3B
In the Mix: Lonnie Chisenhall, Jack Hannahan, Jason Donald, Brent Lillibridge
Lonnie Chisenhall returned from the disabled list Sunday after missing the past two-and-a-half months with a broken bone in his wrist. If he were 100 percent, the Indians would probably utilize the season's final few weeks to evaluate Chisenhall's standing for the 2013 roster. Unfortunately, the Indians do not believe he is ready for everyday duty quite yet, so we are bound to see a more-than-ample helping of Jack Hannhan and Jason Donald at the hot corner in Cleveland.
Phillies 3B
Starter: Kevin Frandsen
Next: Michael Martinez, Pete Orr, Ty Wigginton
Out: Placido Polanco
News came out over the weekend that Placido Polanco will miss the rest of the regular season, but Kevin Frandsen had long since wrestled away the Phillies' everyday third-base role. Frandsen slashed an uncharacteristic .336/.384/.398 with no steals and one home run since taking on the role toward the end of July (128 at-bats), but he has been slowed by a leg injury of late. Michael Martinez has been the sole starter in Frandsen's four-game absence, but Pete Orr and Ty Wigginton could become more involved before long.
Mets LF
In the mix: Jason Bay, Lucas Duda
The good news? The Mets are paying Jason Bay $2.15 million less than they did last season. The bad news? His salary for 2012 is still $16 million, and he is set to make another $16 million in 2013 and a likely $3 million buyout for 2014. Bay's grand slam on Sept. 2 seems to have won him a bit more playing time in left field, but he still remains in the short side of a timeshare with Lucas Duda. Duda has gone 9-for-39 with three extra-base hits since returning from Triple-A on August 26, so his hold on the left field gig is not exactly strong.
Orioles RF
In the mix: Xavier Avery, Lew Ford, Endy Chavez, Chris Davis
Out: Nick Markakis
Nick Markakis broke his thumb Saturday, and while the Orioles are evidently attempting to accelerate his recovery timetable, he stands virtually zero chance of playing another regular season game in 2012, and there is no available replacement to appease fantasy owners. Chris Davis filled in on Sunday, but he OPS'd .439 over his previous 16 games as a right fielder, so the O's might keep him at DH (where his OPS is .812). Lew Ford would be another obvious replacement from within the roster, and Endy Chavez could enter the mix once he returns from the minors Tuesday.
Cardinals SS
Starter: Daniel Descalso
Next: Pete Kozma
The Cardinals recalled Pete Kozma from Triple-A Memphis after Rafael Furcal suffered a Grade 2 tear of his UCL, but it looks like Daniel Descalso is the man at short in St. Louis. Kozma made the first start of the post-Furcal era, but Descalso has seven of the team's nine contests since the injury. He should now have eligibility at short (23 games), second (77 games) and third (21 games) in most fantasy formats, but this represents his first stream of regular playing time since Skip Schumaker took over at second. Regardless of who starts at short, whoever mans the position will also man the eighth spot in the lineup.
Giants LF
Starter: Gregor Blanco
Next: Xavier Nady, Francisco Peguero, Justin Christian
The Giants have played 23 games since Melky Cabrera was suspended for using prohibited substances. Gregor Blanco looks to be the preferred choice for the now-vacant left field slot, but he has only started 11 games there since the mid-August suspension. Twenty strikeouts in 51 at-bats over that stretch may be a factor in the sporadic playing time. Xavier Nady has also been a major actor here since the Giants brought him up Sept. 1, but a hamstring injury has slowed him of late. Francisco Peguero and Justin Christian might also see a spot start or two here before season's end, and Brandon Belt may make an appearance when Buster Posey plays first.
Get a FREE RotoWire 10-day trial (no credit card required) at RotoWire.com.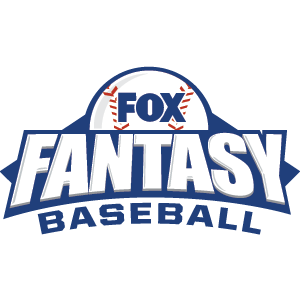 FOX Fantasy Baseball
Join or Create a Free League
Play Now!