Fantasy depth chart analysis
A lot of things are coming back this week. "Breaking Bad" returned to your TV set after nearly a year off the air. "Batman" returns to theaters this weekend, four years after the Joker taught us how to make a pencil disappear. And baseball is back after the All-Star break.
Without further ado, here are 10 interesting depth chart observations from around the league:
Braves SS
Starters: Paul Janish, Tyler Pastornicky
Injured: Jack Wilson, Andrelton Simmons
The Braves lost Andrelton Simmons in the team's first-half finale to a finger injury, and Jack Wilson followed him to the DL after dislocating his pinky in the second-half opener. The combination of injuries forced the Braves to recall Tyler Pastornicky from his Triple-A timeout and acquire Paul Janish from the Reds. The two new shortstops share a handedness and some shortcomings on offense, so it is not immediately evident how playing time will shake out. Pastornicky slashed .268/.317/.399 at Triple-A Gwinnett since the Braves demoted him in late May, and Janish OPS'd .521 for Cincinnati prior to the trade. Wilson may only need the requisite 15 days on the disabled list, so he could become the temporary starter when healthy with Simmons expected out for a more extensive period of time. Pastornicky could be less likely to stick with the team through Wilson's return since he still has minor league options. Then again, the Braves did not pay much for Janish, thus he's not untouchable either.
Rockies RF
Starter: Tyler Colvin
Next: Michael Cuddyer, Eric Young Jr.
Michael Cuddyer would normally be the starting option here, but his services are needed at first base with Todd Helton on the disabled list for the next few weeks. In steps Tyler Colvin, who has suffered from a lack of at-bats since hitting 20 home runs as a rookie for the Cubs in 2010. He has already hit 13 in his first season with the Rockies as the club's fourth outfielder, but Cuddyer's shift represents Colvin's first real guarantee of regular playing time. Colvin's home/road splits are not as drastic as other players that call Coors Field home, with a respectable .525 slugging percentage and six home runs in 99 road at-bats.
Cubs RF
Starter: Bryan LaHair
Next: Jeff Baker and Reed Johnson
Bryan LaHair may have made the All-Star team as a rookie, but that still does not mean the Cubs have enough faith in him to play him against most left-handed starters. He has only started against five southpaws on the season, logging 47 at-bats against them in total. Jeff Baker followed LaHair from first base to right field after Anthony Rizzo came to Chicago, serving as the fill-in against Jon Niese and Joe Saunders.
Red Sox 2B
Starter: Pedro Ciriaco
Injured: Dustin Pedroia (injured)
Taking on a hero role in the Red Sox's series against the Yankees in his first games in a Boston uniform helped Pedro Ciriaco create a name for himself. A 0-for-8 effort Saturday and Sunday may have chilled that momentum, and Dustin Pedroia's anticipated return from the DL on July 19 could further put the brakes on Ciriaco-mania. Ciriaco is a shortstop by trade, so the Red Sox could keep him around to back up Mike Aviles. In addition,Pedroia has not been a model of perfect health this season, so second base could become available once again before the season is out.
Dodgers OF
Starters: Matt Kemp, Andre Ethier, Bobby Abreu
Next: Jerry Hairston, Tony Gwynn Jr., Juan Rivera
The Dodgers have started 12 different players in the outfield this season, utilizing players as diverse as Alex Castellanos, Scott Van Slyke and Elian Herrera. The dual-return of Matt Kemp and Andre Etheir should provide the outfield with a great deal of certainty along with a significant boost to the Dodgers' offense as a whole. Their returns pushed Herrara and Van Slyke to the minors, Tony Gwynn Jr. into a late-game sub role (either in the field or on the basepaths) and Jerry Hairston back to the infield on a more regular basis.
Astros 1B
Starters: Scott Moore and Matt Downs
Minors: Brett Wallace, Mike Hessman
Well, I guess I was wrong about the Astros using the Carlos Lee trade as a way to get Brett Wallace major league at-bats. Instead the Astros appear to be moving forward with a righty/lefty platoon of Scott Moore and Matt Downs. Moore's three home runs in 10 MLB games are nice, and he could possess the better end of this time share if he continues to get the nods against right-handed starters. Moore has OBP'd .352 over the course of 11 minor league seasons, but that rate is a not-so-robust .274 through 243 major league plate appearances spread out over five seasons. For what it's worth, veteran Mike Hessman has 27 home runs at Triple-A Oklahoma City.
Cardinals 1B
Starter: Lance Berkman
Next: Allen Craig, Matt Carpenter
Minors: Matt Adams
Lance Berkman started at first base against the Reds on Sunday, his first appearance there since May 19. The start Sunday was also only start No. 13 on the season for Berkman, who has endured more than his fair share of injuries. His return should dislodge Allen Craig from the slot, who had started nine straight and 14 of the Cards' last 17. Craig has a .947 OPS on the season, and he owns five home runs and 16 RBI since taking over the first base gig on a regular basis June 22. He should slide into a utility role with Berkman back in the saddle, and he would likely get the first crack at first if/when Berkman gets hurt again. Matt Adams, who was 12-for-29 with four home runs in eight games after the Cards sent him back down to Triple-A Memphis, should come back from a two-week injury Monday. Adams should not be factor in St. Louis until September.
Astros SS
Starter: Marwin Gonzalez
Next: Brian Bixler
Injured: Jed Lowrie
Fast fact: no Astro other than Jed Lowrie has started consecutive games at shortstop since April 11. That streak should come to an end as Lowrie hit the disabled list Sunday a day after he took a nasty slide to his right ankle. A return schedule might emerge early in the week after he gets examined in Houston, and the Astros could be without one of their better offensive players for a while. Marwin Gonzalez came off the disabled list as Lowrie went on it, and the former should serve as the team's primary shortstop in the latter's absence. Gonzalez's production this season has been limited due to his part-time role, but he has decent on-base skills.
Rockies SS
Starter: Josh Rutledge
Next: Chris Nelson, Jon Herrera
Injured: Troy Tulowitzki
Jon Herrera had served as the Rockies' everyday shortstop since returning from the disabled list June 22, but the Rockies reconsidered their options after he hit .245/.298/.396 in 53 at-bats from June 22 until the All-Star break. Enter Josh Rutledge, who was recalled when Todd Helton hit the DL and started all three games against the Phillies. Rutledge entered 2012 as one of the Rockies' better prospects after hitting .348 for High-A Modesto in 2011, and he had already hit 13 home runs in his first taste of Double-A Tulsa prior to the recall. He slugged over .500 in both of his full minor league seasons, but his walk rate dropped from 7.8 percent in 2011 to 3.6 in 2012. The Rockies do not have much to lose at this point, so it would be conceivable to see Rutledge receive consistent at-bats at short until Troy Tulowitzki returns in late-August.
Reds CF
Starter: Drew Stubbs
Next: Chris Heisey
Drew Stubbs may still be the starting center fielder for the Reds, but Chris Heisey's start Saturday may be indicative of a change in philosophy. Stubbs' 17 steals are characteristic of a Dusty Baker top-of-the-order guy, but one is left to wonder if the Reds can continue to put his .281 OBP out there, especially with the defense not what it used to be. He has slashed .125/.210/.304 with 20 strikeouts in 56 at-bats since returning from an oblique injury in late June, so he might not be fully healthy. Heisey has served as the Reds' fourth outfielder this season, with his most consistent playing time coming when Stubbs was on the DL. He has slugged a mere .390 on the season, and that rate drops to .358 at the usually offensive-friendly GABP.
Get a FREE RotoWire 10-day trial (no credit card required) at RotoWire.com.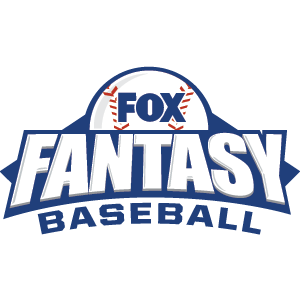 FOX Fantasy Baseball
Join or Create a Free League
Play Now!