Fantasy baseball closers in 2013
In one of my (too) many leagues, it's coming down to crunch time. No, not playoff time for me, unfortunately, but this league has an Aug. 31 deadline for FAAB-acquired players to have keeper eligibility. Typically at this point in the year, I'm speculating on potential 2013 closer options. It's an NL-only league, and established closers such as Huston Street will go for upward of $25, so if I can grab a player for a couple bucks, it's a huge win, as it allows me to both compete in saves AND spend more money on other positions. So, let's look at my 2013 projected closer for each team, keeping mind, of course, that trades and free agency will certainly shake things up in ways I cannot foresee.
I wouldn't get too worked up over these rankings, particularly the farther you read down the list. This will change significantly between now and Opening Day 2013, but these relievers are still fun to talk about.
TOP TIER
1. Aroldis Chapman, CIN – At this point it's unclear what the Reds plan to do with Chapman next year, but I'm guessing they've seen what he can do as a closer and that they like what they see so much they won't move him to the rotation. There are too many good starters for me to consider Chapman a Cy Young candidate, but his season has certainly been historic – 16.7 K/9IP (16.1 is the all-time record – Kenley Jansen), 1.26 ERA, 0.68 WHIP. He has 28 saves, though his first did not come until May 20, otherwise he'd be around 35. Assuming he's the closer next year, he's easily the first off the board.
2. Craig Kimbrel, ATL – Kimbrel is the easy No. 2, as he's followed up a fantastic 2011 with an even better 2012. The innings are down a little as the Braves monitor his workload, but his strikeout rate is up from 14.8 K/9IP to 15.8 and the walk rate way down, from 3.7 BB/9IP to 2.3. The Braves control his rights through the 2016 season, so he should be closing for a long time.
3. Kenley Jansen, LAD – Jansen rounds out the top three, and though his strikeouts are down a bit off last year's record rate, a 13.9 K/9IP is still pretty good. And he's lowered his ERA a full run to 1.84. He should be the closer for a while in LA.
TIER 2 – Very good and stable closers
4. Rafael Soriano, NYY – It is possible that Soriano opts out of his contract after thriving as Mariano Rivera's successor this year, but wherever he goes, he'll close. I expect he'll stick around New York, though there is a (remote) possibility that David Robertson could be tapped to close if Soriano departs for greener pastures.
5. Jonathan Papelbon, PHI – A $50 million contract and solid 2012 leaves Papelbon as one of the safer bets for 2012.
6. Jason Motte, STL – With a 2.57 ERA, 10.3 K/9IPand 2.8 BB/9IP, Motte is locked in, likely through next season and beyond. Mike Matheny appears less likely than Tony La Russa to confuse us as to his bullpen usage.
7. Joel Hanrahan, PIT – The Pirates have control of Hanrahan for one more season (2013), and it's been a bit of an odd 2012. He has 33 saves and a solid 2.62 ERA, but his walk rate has spiked from 2.1 to 4.4 BB/9IP year over year, his HR rate is way up, but his strikeout rate is significantly up as well, from 8.0 to 10.9 K/9IP. Either way, I think he holds off the rest of the Pirates relievers at least for another year. Note: Jason Grilli is a free agent, but I think the Pirates try to bring him back.
8. Huston Street, SD – Street signed a two-year extension this season, so barring an injury (possible), he's locked in at closer next year. It's possible the Padres could still deal him, but at this point, it's hard to see that happening.
9. Joe Nathan, TEX – Nathan's medical history is troubling, but he's already surpassed last year's innings total, and his ratios are elite – 10.7 K/9IP, 1.6 BB/9IP. He should be back for another (final?) go-around.
10. Jim Johnson, BAL – If you drafted Johnson this year, you're doing quite well in the saves category, as he has an unexpected 34. His K/9IP sits at just 5.0 this year, so he's no lock to be this good in 2013, leaving the possibility the O's sign a free agent such as Fernando Rodney.
11. Chris Perez, LAA – Thinking a bit outside the box here, but with Perez having a season better than his 3.71 ERA indicates (10.1 K/9IP, 2.3 BB/9IP), his salary is going to probably be in the $7-8 million range next year. The Indians could choose to save money and get a prospect or two, and the Angels have the need and the resources to take on a relatively high-priced closer.
12. Fernando Rodney, TB – Rodney could be in line for a two-year deal after a career year this season, but I don't see big spenders ignoring the work he has done in recent years prior to 2012. That could allow the Rays to bring him back on the cheap. If not, Wade Davis is a top internal candidate.
TIER 3: Average Joes
13. Addison Reed, CHW – Reed hasn't had a consistent string of great outings like he's capable of, but he's still young with a great 2011 track record. I don't see the White Sox bringing in a high-priced closer this winter unless Reed completely tanks down the stretch.
14. David Hernandez, ARI – I don't see the Diamondbacks spending the money necessary to re-sign Putz, so this job goes to David Hernandez. With a 12.8 K/9IP this year, Hernandez has the stuff to do the job.
15. Casey Janssen, TOR – Janssen has done a great job this year and is signed through 2013, so barring something unforeseen, he's the closer next year as well. A bit of a sleeper could be ex-Pirates pitcher Brad Lincoln, who has taken well to a relief role.
16. Drew Storen, WAS – A healthy Drew Storen should be the team's closer from day one next year. The Nationals didn't draft the guy No. 10 overall to have him be a setup man, so with Tyler Clippard having a hiccup or two lately, Storen is the closer next year.
17. Heath Bell, MIA – Seeing Bell traded (Angels?) wouldn't be a big surprise, as the Marlins may as well rid themselves of the $18 million or so he's owed. Still, I think they'll hold onto their expensive players in an effort to avoid bad publicity, and Bell could very well finish strong.
18. J.J. Putz, Mets – The Mets have surpassed expectations, so I expect them to try to compete again in 2013, and the offseason focus should be adding a power bat and shoring up the bullpen. Putz would bring a nice veteran presence and might be looking for a little redemption after laying an egg in his last New York stint.
19. Rafael Betancourt, DET – Jose Valverde has been a little too erratic this year, so I think the Tigers will move in a different direction at closer in 2013. It could be a free agent that fills the role, but I can also see Detroit dealing for the likes of Betancourt.
20. Andrew Bailey, BOS – The Red Sox still control Bailey's rights next year, so they'll probably come to camp with him as closer as long as he is healthy. They certainly want to get something out of the deal that sent the A's an outfielder in Josh Reddick who already has 25 home runs. The Sox could also bring in competition in the form of a J.J. Putz.
21. Carlos Marmol, CHC – The Cubs aren't looking to win next year, so they probably open the season with Marmol as closer in the hopes he builds some trade value. The Cubs won't be going with the two-headed monster of Shawn Camp and James Russell, and there's really no one else I can see closing on that team, nor do I know whether the Cubs will try to buy a guy like J.J. Putz or Matt Capps to then flip him to a contender.
22. Tom Wilhelmsen, SEA – The ex-bartender has converted 15 of 17 saves with an impressive 67:17 K:BB in 57.1 innings. Stephen Pryor is going to be a popular sleeper option next spring, but for now, I think the job goes to Wilhelmsen, at least initially.
TIER 4 – The Bottom Feeders
23. Greg Holland, KC – Holland took over as closer when Jonathan Broxton was traded to the Reds, getting the nod over Aaron Crow. Holland has had an up-and-down year, but he's allowed just one run in his last 10 innings. The Royals could bring in some competition, and Crow could be a dark horse next year, but for now, I'll go Holland.
24. Matt Belisle, COL – I can see the Rockies selling high on the aging Betancourt and going with Belisle. They are a team in serious need of pitching prospects, so if a team has a decent one to spare, they could grab Betancourt.
25. Vinnie Pestano, CLE – With a 1.56 ERA and stellar 58:19 K:BB in 52 innings, Pestano continues to be one of baseball's top setup men. He certainly figures to get a shot at closing next year.
26. Jose Valverde, HOU – I'm not sure the Astros will commit to Wilton Lopez, as he'd be another player they could flip for a prospect to help the rebuilding efforts. A sound strategy might be to sign a veteran closer to a one-year deal to hopefully net a prospect come July 31. Valverde might just be that guy.
27. John Axford, MIL – Because Axford and Francisco Rodriguez have struggled, pitchers like Jim Henderson and even Kameron Loe have been hot waiver-wire pickups. Still, Axford was so good from 2010-2011 and his velocity is intact, so he'll likely be the closer next year. Henderson, however, is an interesting guy to take a flier on.
28. Jared Burton, MIN – Burton has shared time with Glen Perkins in recent weeks, but I think the Twins will settle on one closer next year. That one should be Burton. He throws hard (93 mph average fastball) and his 40:10 K:BB in 46 innings is solid. The Twins could bring in some veteran competition, but don't expect them to spend on an established closer.
29. Ryan Cook, A's – The A's won't spend big on a closer, so expect Cook to battle it out with a bunch of relievers to see who is the last man standing come Opening Day. Despite his recent struggles, Cook should still be next year's closer. Mid-90s fastball, generally good control and he doesn't allow a lot of home runs.
30. Jonathan Broxton, SF – It's doubtful Brian Wilson (elbow) will be ready to contribute from the get-go, so expect the Giants to bring in a veteran closer. I'll put Broxton down for now, but it could be a number of others. It could also be Sergio Romo, but with Santiago Castilla getting the nod ahead of Romo initially this year, it seems the Giants want to keep Romo in a setup role.
Regan, a five-time Fantasy Sports Writers Association award winner, was named the 2010 Fantasy Baseball Writer of the Year.
Follow @vtadave on Twitter. Get a FREE RotoWire 10-day trial (no credit card required) at RotoWire.com.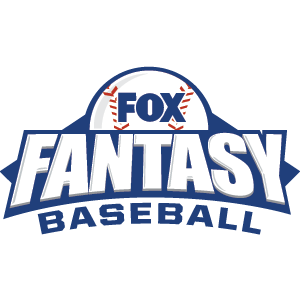 FOX Fantasy Baseball
Join or Create a Free League
Play Now!